This story is from February 22, 2003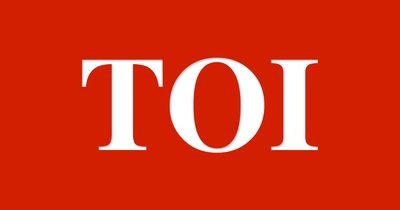 NEW DELHI: A riot of colours spread across 20 acres of rocky landscape greeted thousands of visitors who on Friday thronged the Garden of Five Senses, the new venue for Delhi Tourism's annual garden festival.
The inauguration of the Garden by chief minister, Sheila Dikshit, coincided with the beginning of the 16th garden festival which is showcasing seasonal flowers, hanging baskets and animals sculpted from the plants. The Garden of Five Senses is situated Said-ul-Ajaib on the Mehrauli-Badarpur road near Saket.
The flowers in full bloom and the pleasant spring weather formed a perfect ambience for the festival which is being presented by The Times of India as part of its all-colour celebration. The festival will remain open from 11 am to 8 pm till February 23 and the visitors would be charged an entry fee of Rs 10.
Delhi Tourism's managing director, Rajeev Talwar, said the purpose of shifting the venue of the garden festival to the Garden was to introduce people to its leisure spaces that include an amphitheatre, and palm and cacti courts.
"The garden festival's theme this year is Decorative Accents in Landscaping. A competition will be held in 24 classes consisting over 175 sections. There will also be competitions in Dahlia varieties, display sections, the tray garden class and nursery stalls," he said.
Earlier, Dikshit inspected the display of flowers, potted plants and vegetable and fruit carving by chefs of five star hotels.
She took keen interest in the toy solar cars imported from Taiwan for use in the amusement section of the Garden of Five Senses. Each solar car cost Rs 60,000 each.
Talwar said during the garden festival, free battery bus rides up to the garden would be available from Qutab Minar and the deputy commissioner's office near Anupam Apartments in Saket.
He said an artist's corner would be created within the garden where visitors will interact with artists who have contributed to it design and landscaping. Some of the artists visitors will meet include architect Pradeep Sachdeva, ceramic artist Kristine Michael, Phad painting artist Shanti Lal Joshi, earthen potter Giriraj Prasad and College of Arts student Kamal Naya Deori.
Described as a bigger and refined version of the Dilli Haat, the Garden of Five senses is designed to stimulate ones' sensory responses to the environment.
Visitors are encouraged to touch the rocks and displays, the fragrance of flower beds stimulates the olfactory senses, the landscaping appeals to the eyes, the ceramic bells and the water falls create a soothing sound and the food courts serve a variety of cuisines.
The Garden, developed at a cost of Rs 10.5 crore over the last three years, has a section patterned on the lines of Mughal Gardens. Pools of water lilies, bamboo courts and herb gardens are some of the other attractions.