This story is from July 30, 2008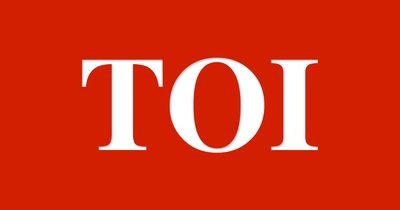 CHENNAI: Started barely a fortnight ago with much fanfare, the jumbo safari at the Arignar Anna Zoological park, Vandalur, has come to a halt. The two elephants used for the rides were injured in the foot a few days ago.
Compounding the problem, 24-year-old Ashwini and 26-year-old Pari who were brought from the Mudumalai wildlife sanctuary are suffering from diarrhoea.
Zoo director Ananthaswamy told The Times of India that the over-growth of nails on the toes and infection between them that was aggravated during the course of the rides had caused the injury. Food poisoning caused the diarrhoea, he said.
Veterinary doctors at the zoo are currently monitoring the elephants' condition.
It would take several days for the elephants to recover fully. Until then, there will be no jumbo rides. Also, after the recent heavy rainfall in the suburbs, the entire route for the rides has become slushy and slippery, making it difficult for the elephants.
Nevertheless, the zoo director said, the problem was temporary and the jumbo safaris would resume after the elephants recover.
Vandalur, credited with being the state's second wildlife sanctuary after Mudumalai, had initiated the ambitious project to draw more school children and visitors from the southern districts.
The zoo has three elephants - nine-year-old Vikram, one-and half-year-old Chellam and one-year-old Abinaya - but they were considered too young for safaris. The authorities had therefore decided to bring Ashwini and Pari from Mudumalai in the Nilgiris to start the safari.
They were brought to Vandalur last month by road and rested for several days so that they could get acclimatised to the climate and environment here. The elephants from Mudumalai have been specially trained to provide such rides at the state's main elephant camp at Teppakadu in Mudumalai.
The jumbo rides at Vandalur, until now, were available between 9 am and 11.30 am and between 4 pm and 5.30 pm on all days except Tuesdays. Each ride cost Rs 100 per hour per person above five years.