This story is from August 8, 2009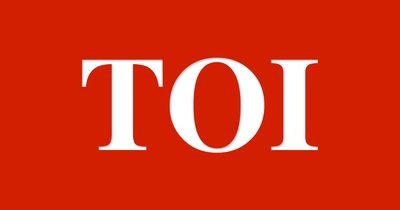 CHENNAI: Efforts, albeit delayed, to establish a butterfly park at the Arignar Anna Zoological Park in Vandalur are taking shape, with the forest department authorities submitting a project report to the government seeking financial assistance of Rs 5 crore.
As part of a publicity campaign, the state tourism department had suggested the establishment of a butterfly park, similar to the well-known butterfly park in Singapore. A night safari in Vandalur Zoo is also being promoted.
The Tamil Nadu Agricultural University (TNAU) was enstrusted with the work a year ago, but it could not come through, official sources said. Now, the forest department has prepared a project report by engaging experts from the Kerala Forest Research Institute (KFRI) which has established similar parks.
The proposed butterfly garden will have a host of plants as well as landscaped habitat, complete with streams, waterfalls and rock-gardens to make it the perfect natural setting for butterflies. There will also be larval and adult host plants to aid the growth process in the various stages of a butterfly. A network of ponds will be interconnected by streams to maintain humidity in the area.
R Sundararaju, chief wildlife warden, told The Times of India that the project would be sanctioned shortly by the tourism department authorities. The park would come up at a five-acre site inside Vandalur Zoo. "It will provide an additional attraction and help create more awareness about biodiversity and conservation," he said.
According to data released by the forest and environment department, there are more than 1,500 species of butterflies in India; Tamil Nadu alone is home to nearly 300 of them. Butterflies pollinate several wild and domesticated plants. Depletion of their population could adversely affect the regeneration of plants they pollinate. Besides their ecological role, butterflies have great aesthetic value, they have been widely used in zoos and museums to promote environmental awareness.
"Butterfly gardening is a unique activity that helps in maintaining the natural populations of butterflies within narrow strips of land that become available for such acitivities. By careful selection of host plants and restoration of habitat, a diverse assemblege of butterflies can be sustained in our surroundings," remarked KFRI experts.