Yanks' 100th win clinches 1st East title since '12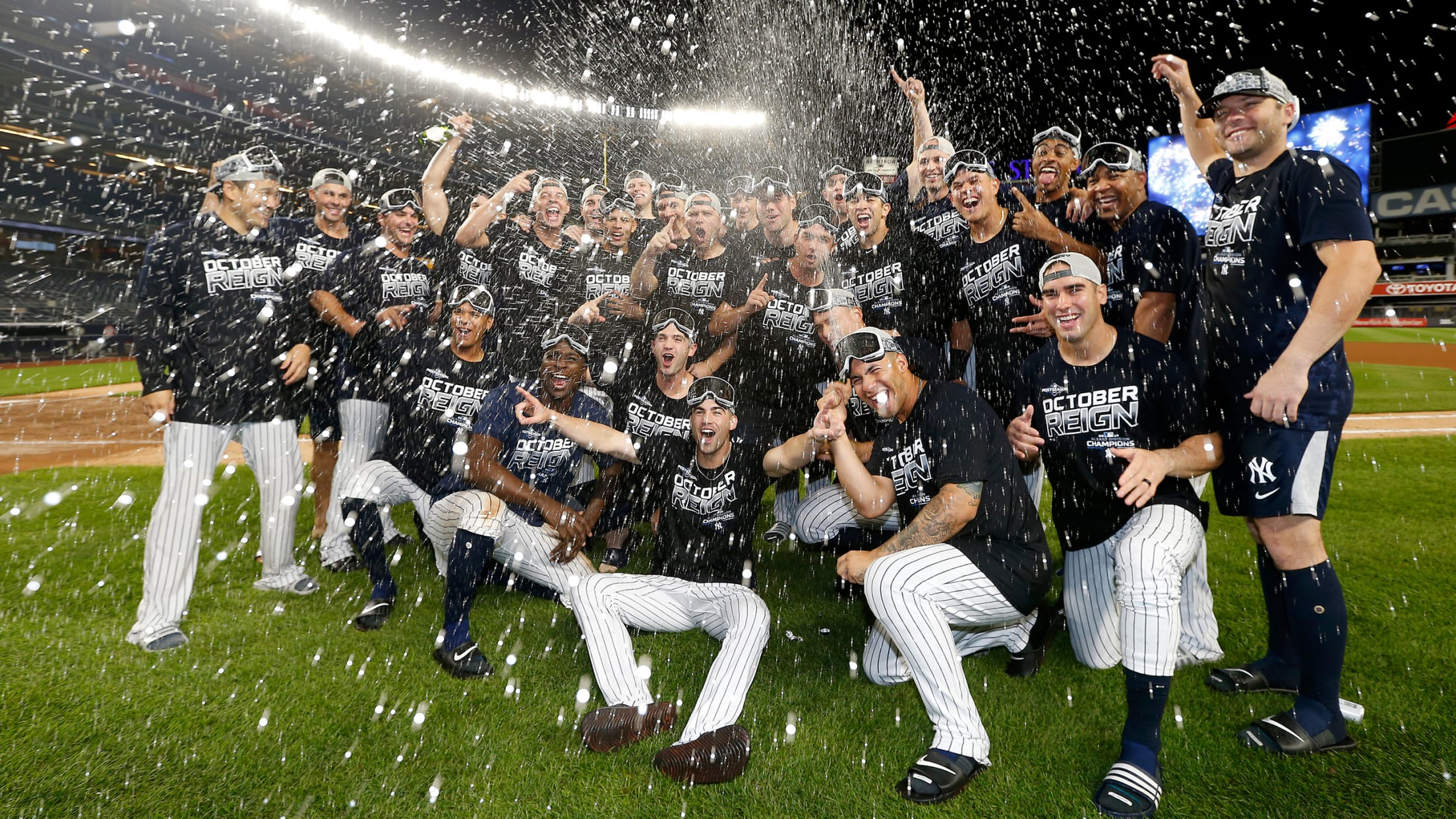 NEW YORK -- When the Yankees gathered seven months ago, Aaron Boone padded to the center of their clubhouse carpet and outlined his expectations for the season ahead. Their first objective would be to secure the American League East title, the manager instructed, and then to focus on bringing home
Carp homers in 10th as Cards fend off Cubs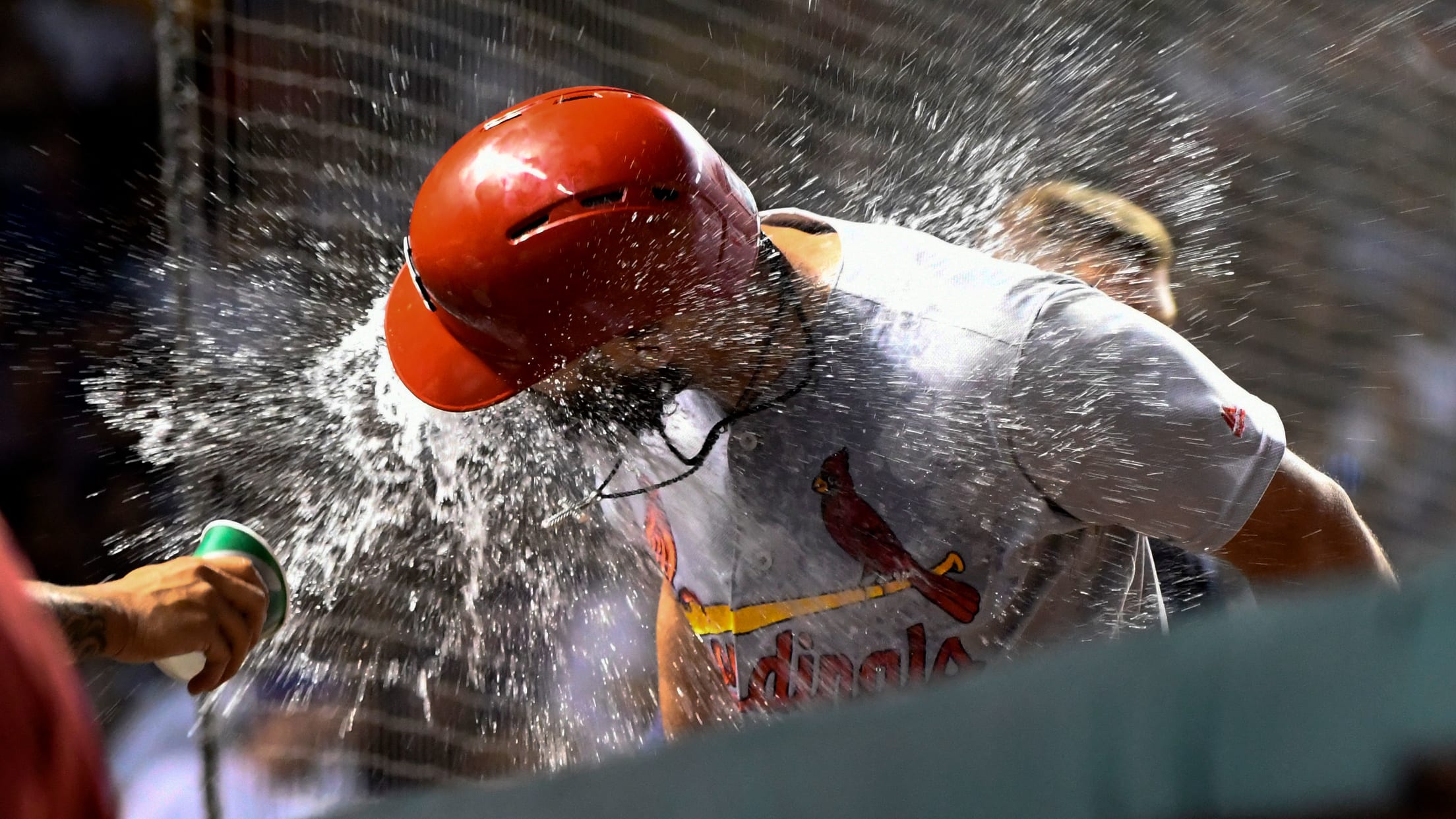 CHICAGO -- In the Cardinals' biggest game of the year so far, Matt Carpenter was the one who seized the moment. On the first pitch he saw from Cubs closer Craig Kimbrel in the top of the 10th inning, he launched a no-doubt home run to dead center field, giving
The 12 most impactful Trade Deadline deals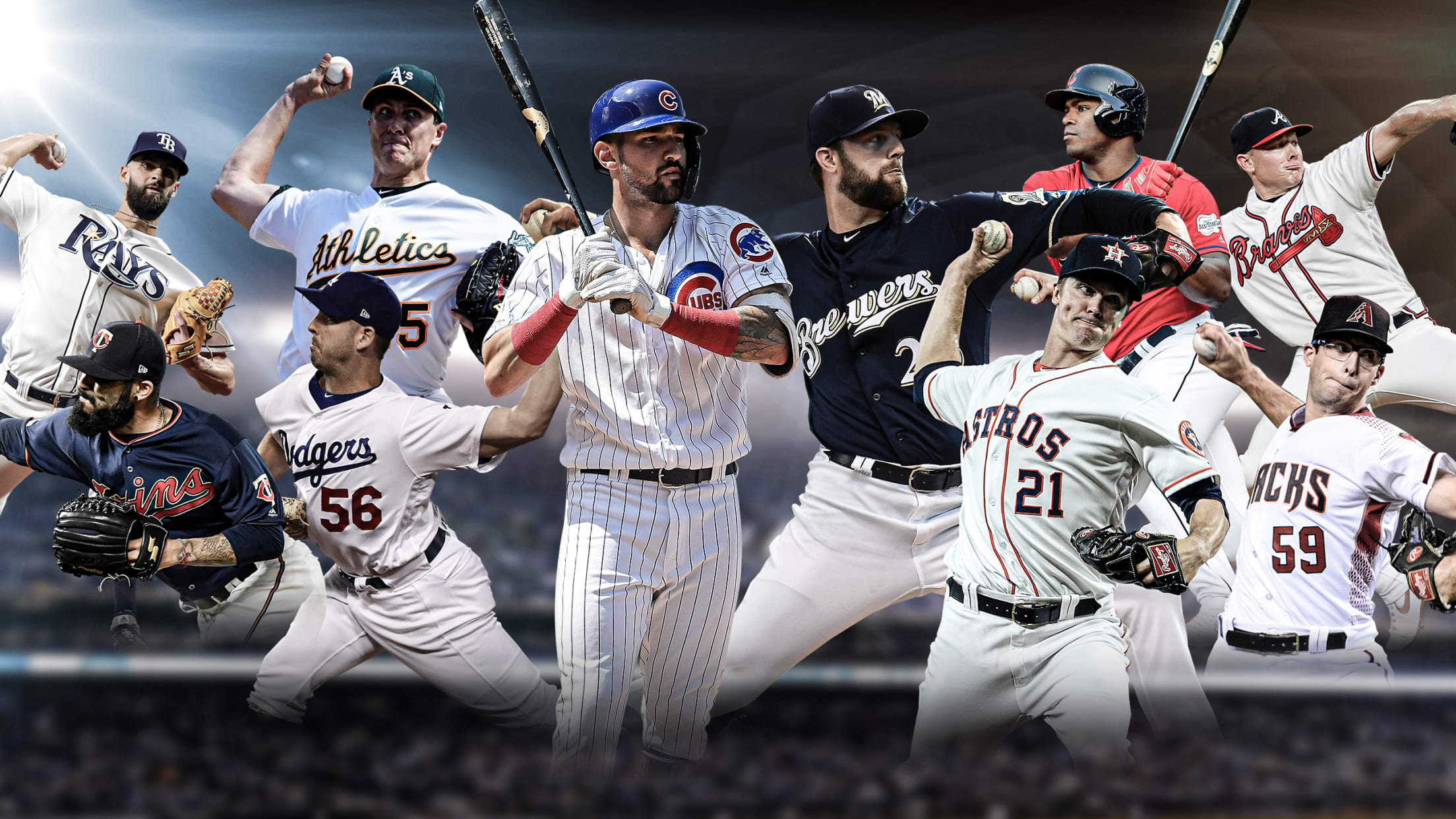 We would never declare a Trade Deadline winner until the very last out of the World Series. So these rankings are, well, preliminary. However, let's just say that if the Cubs want to start clearing some trophy space, they'd get no argument from us. There are Trade Deadline acquisitions, and
Hays robs Vlad Jr. in catch of year candidate
O's outfielder makes grab in nearly same spot as Trout's rookie-season gem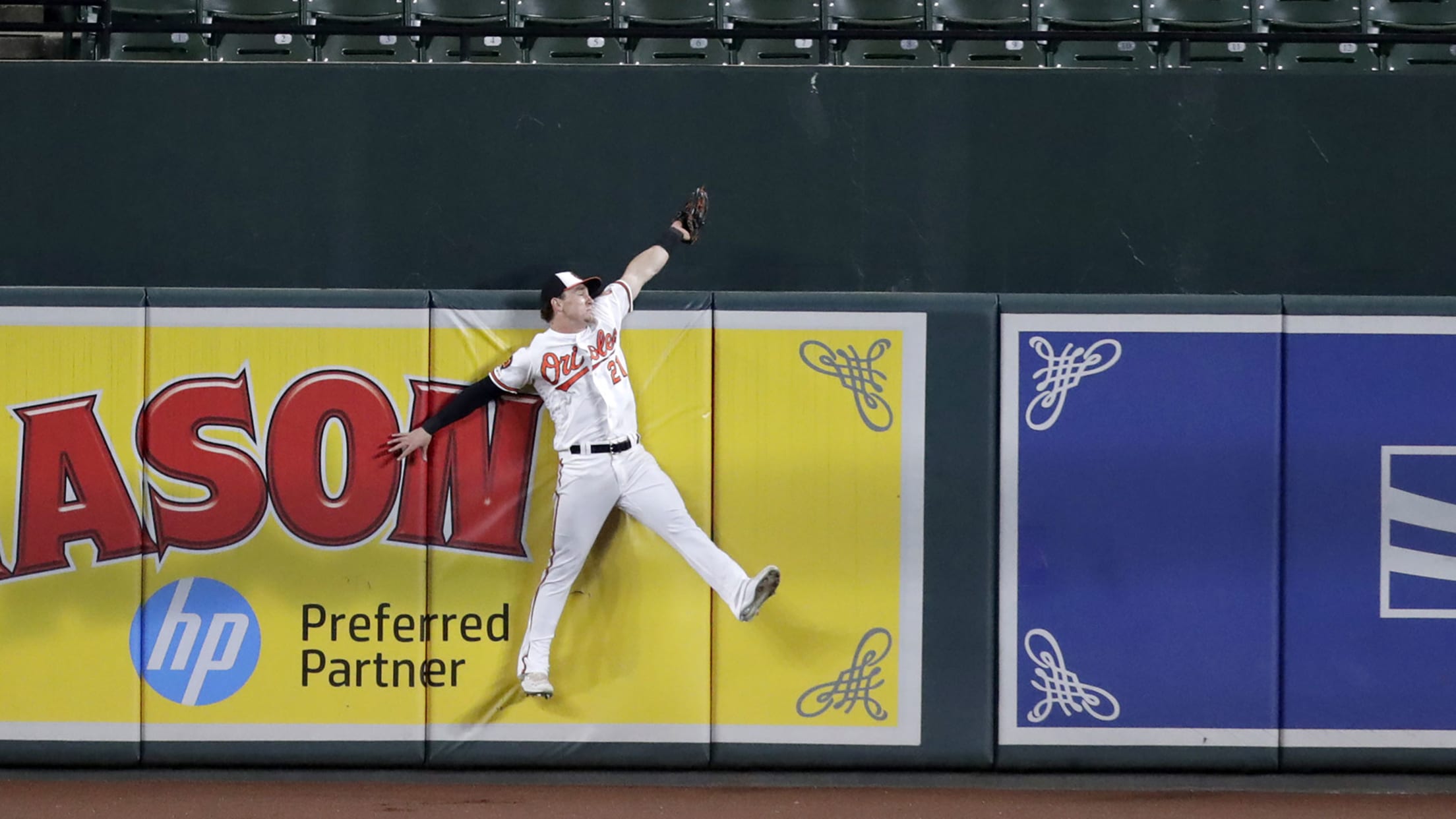 BALTIMORE -- More than seven years ago, on June 27, 2012, Angels rookie center fielder Mike Trout leaped and reached over the right-center-field wall at Camden Yards to rob Orioles shortstop J.J. Hardy of a home run. The 20-year-old Trout jumped through a sun-splashed afternoon and, glove outstretched, into one
Here are all 30 teams' Prospects of the Year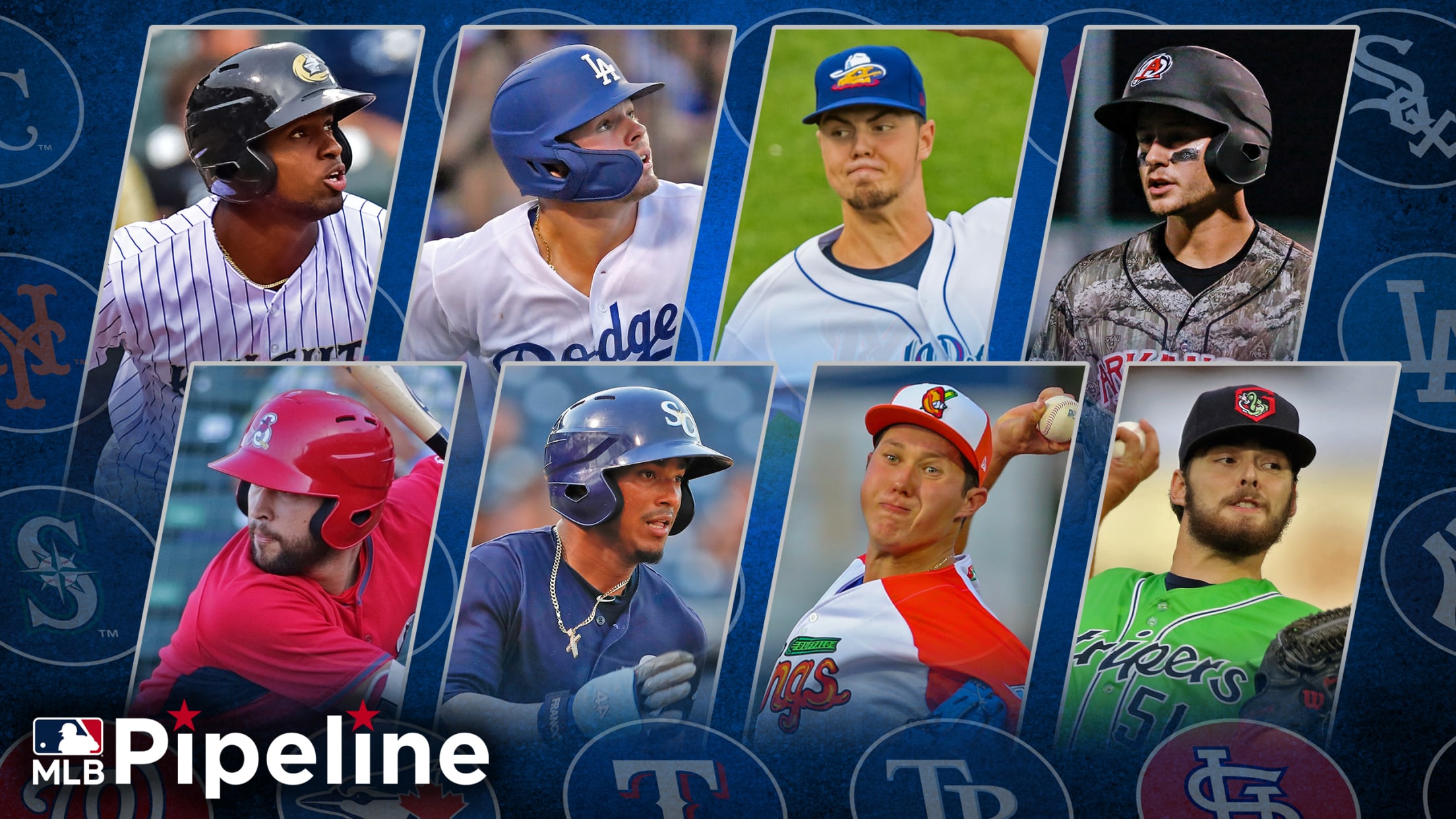 Here's a team-by-team look at each organization's Hitting and Pitching Prospects of the Year, as chosen by the MLB Pipeline staff, based on Minor League performance. To receive consideration, players must have spent at least half the year in the Minors and appeared on the team's Top 30 Prospects list.
The 5 tiers of this year's free-agent class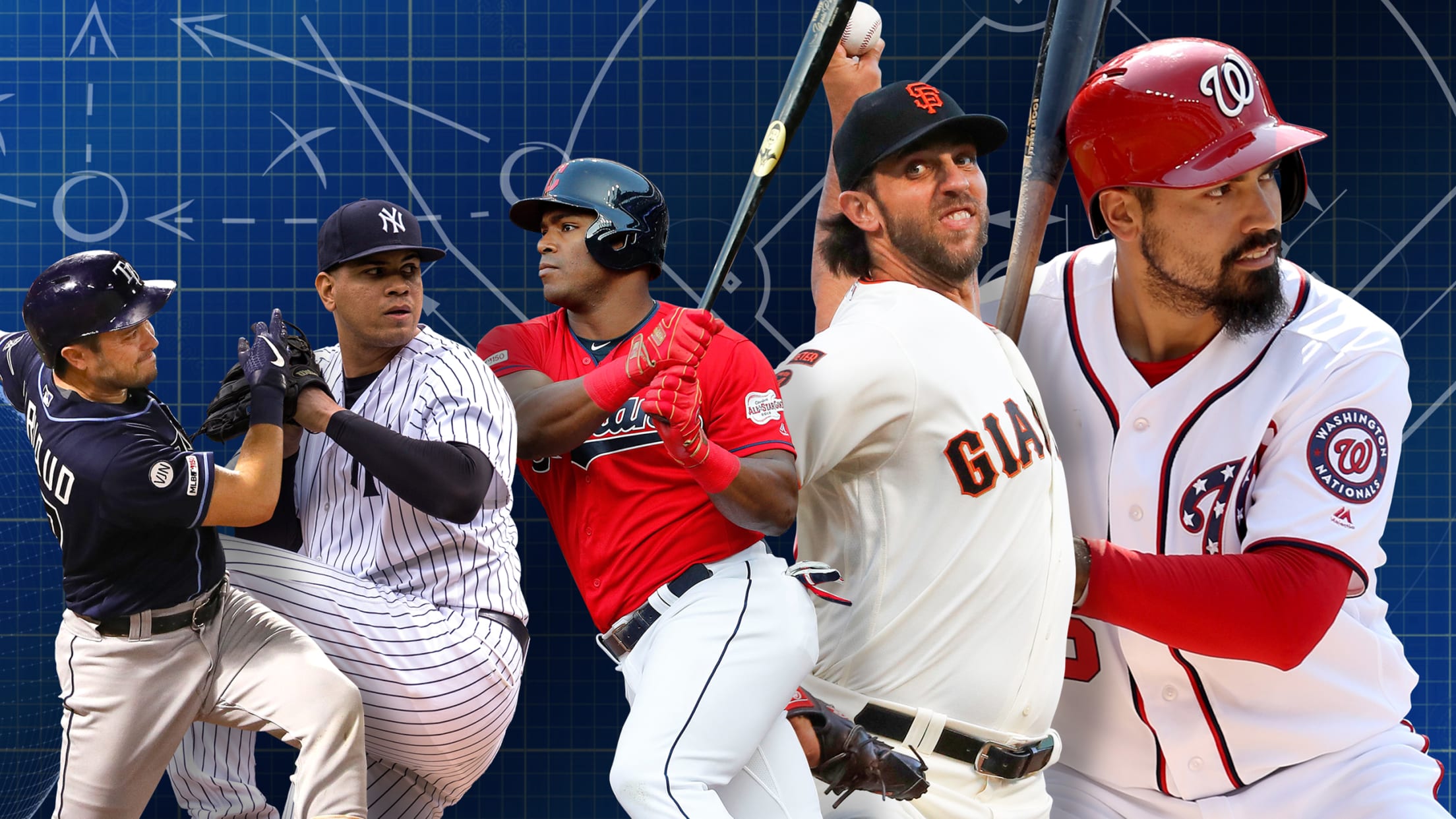 As the regular season winds down to its final 10 days, teams are doing their prep work for another busy offseason of free agency. Gerrit Cole and Anthony Rendon are seen as the top two players available this winter, but there will be a lot of other available talent for
Indians reclaim Wild seat, go 18-1 vs. Tigers
Tribe caps historic season series with 17 straight wins vs. Detroit
CLEVELAND -- The Indians reached a level of dominance that no other team in the divisional era has experienced before. With a 7-0 victory over the Tigers on Thursday night, Cleveland walked away with an 18-1 season record against Detroit, the most wins any team has racked up against one
Yanks' Germán placed on administrative leave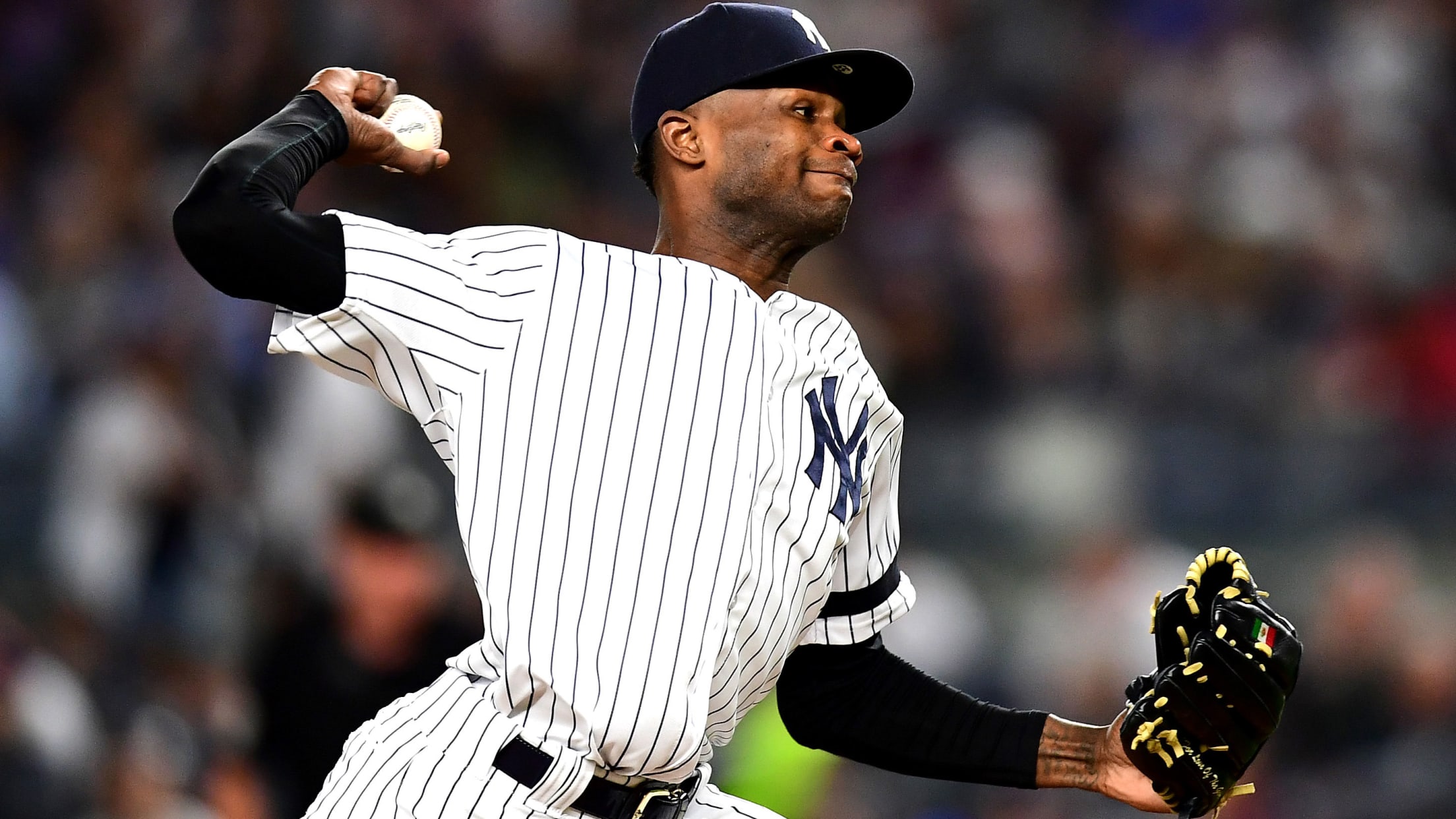 NEW YORK -- Yankees right-hander Domingo Germán has been placed on administrative leave under the Joint MLB-MLBPA Domestic Violence Policy, the Office of the Commissioner of Baseball announced Thursday. Major League Baseball's Department of Investigations is looking into the matter, and MLB said it will have no further comment until
Postseason watch: Brewers are surging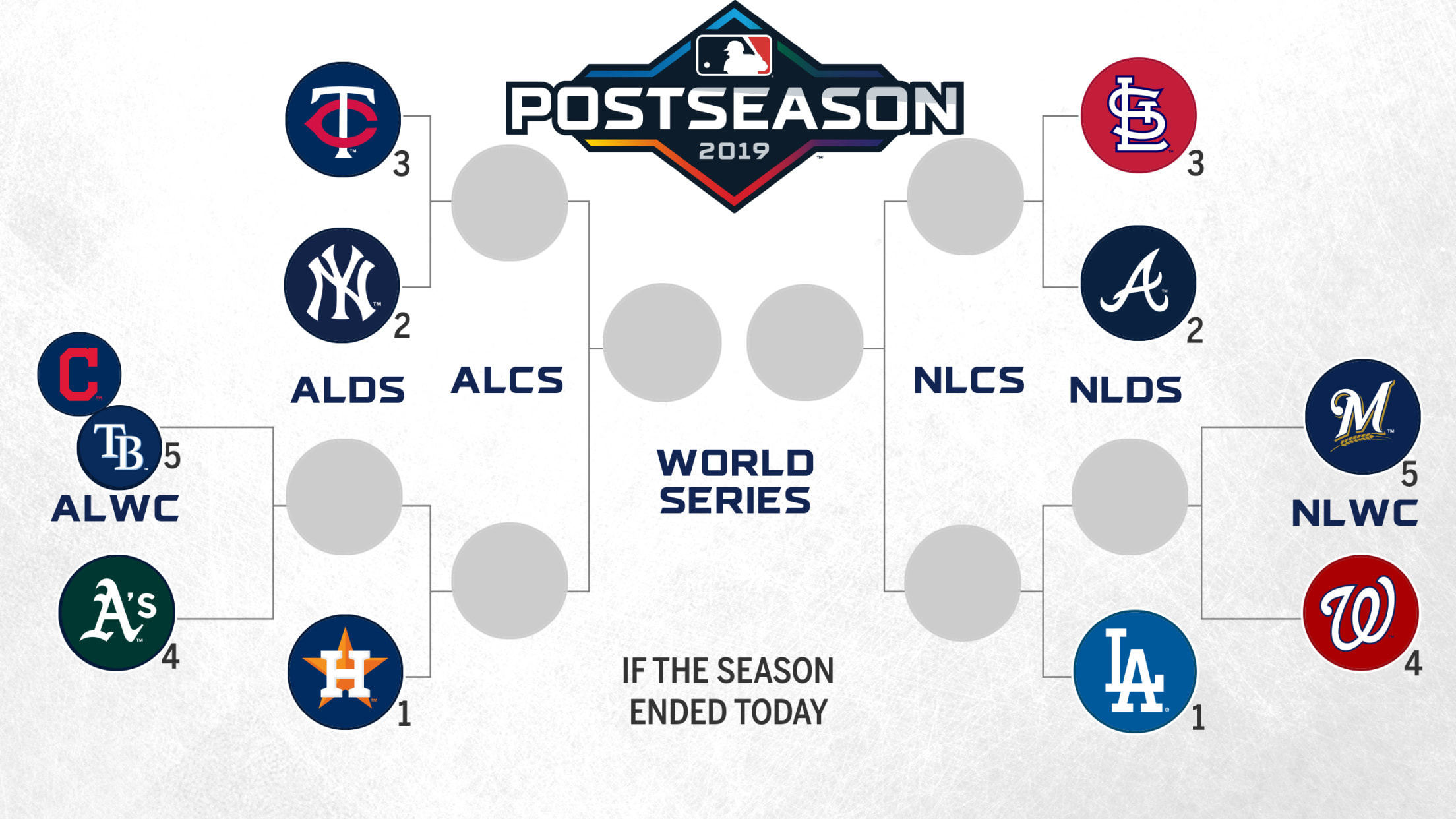 The Yankees captured their first American League East title since 2012 with a resounding win over the Angels, and also joined the Astros as baseball's second 100-win team this season. It's the first time the Yankees have reached the century mark in consecutive seasons since 2002-04. Houston now leads the
Injury updates: Cain, Wong, LA, Segura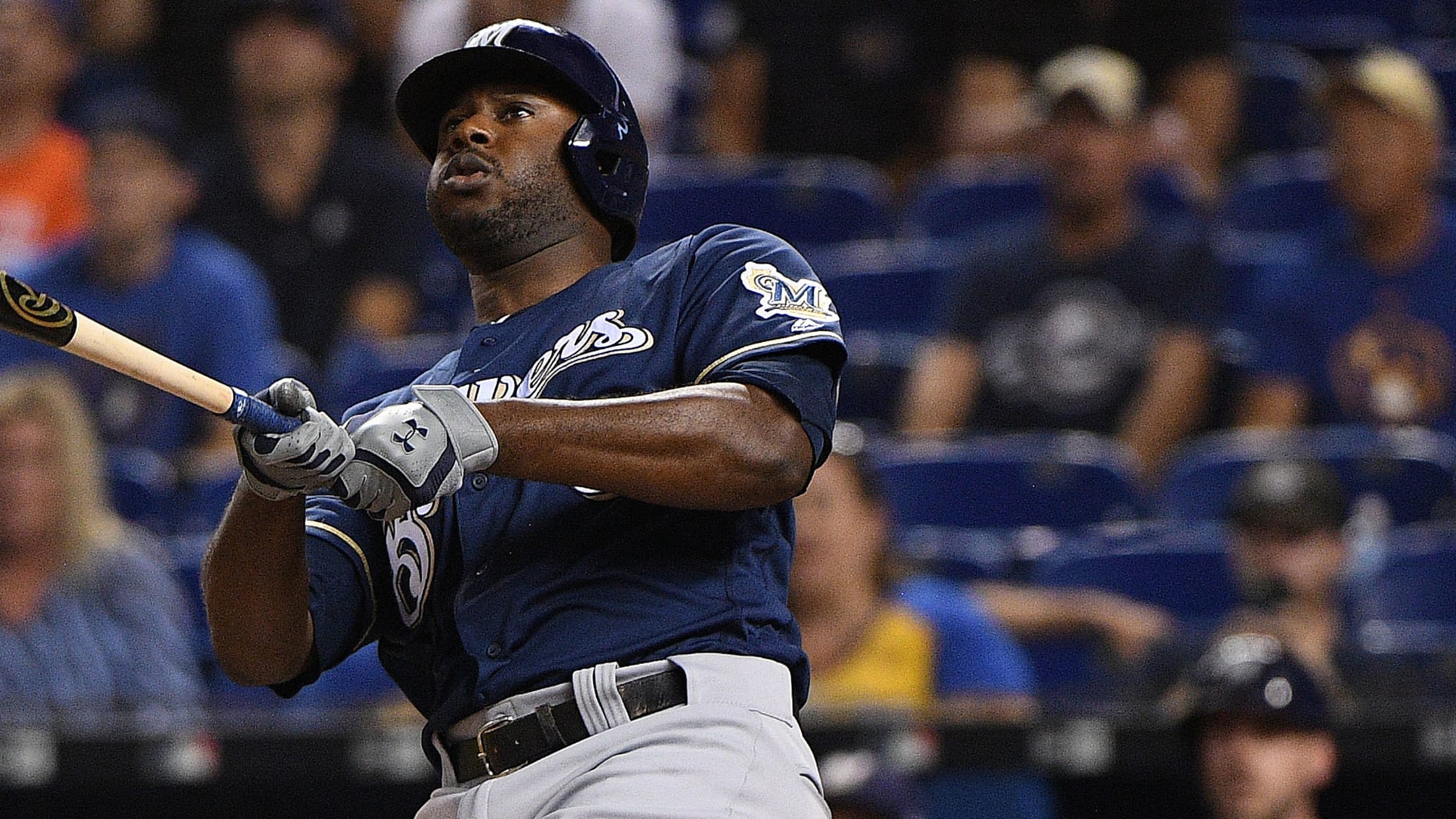 Here is the latest injury news from around Major League Baseball.
Explaining postseason tiebreaker scenarios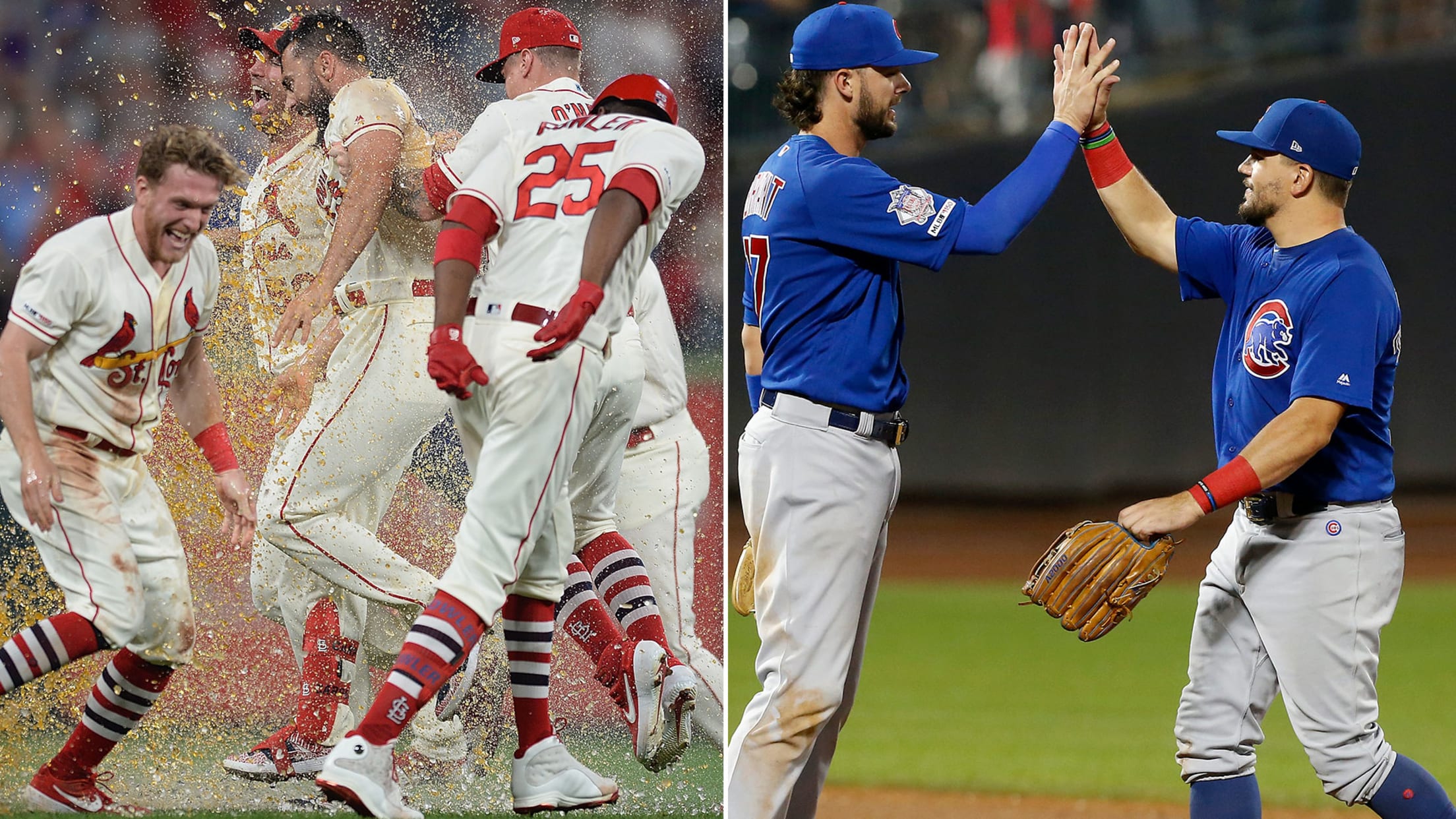 When Major League Baseball instituted the dual-Wild Card system before the 2012 season, it was pretty widely assumed that there would be years in which a cluster of clubs with identical records would require, essentially, their own tournament to decide who advances to the one-and-done Wild Card round. To date,
Here is the 2019 postseason schedule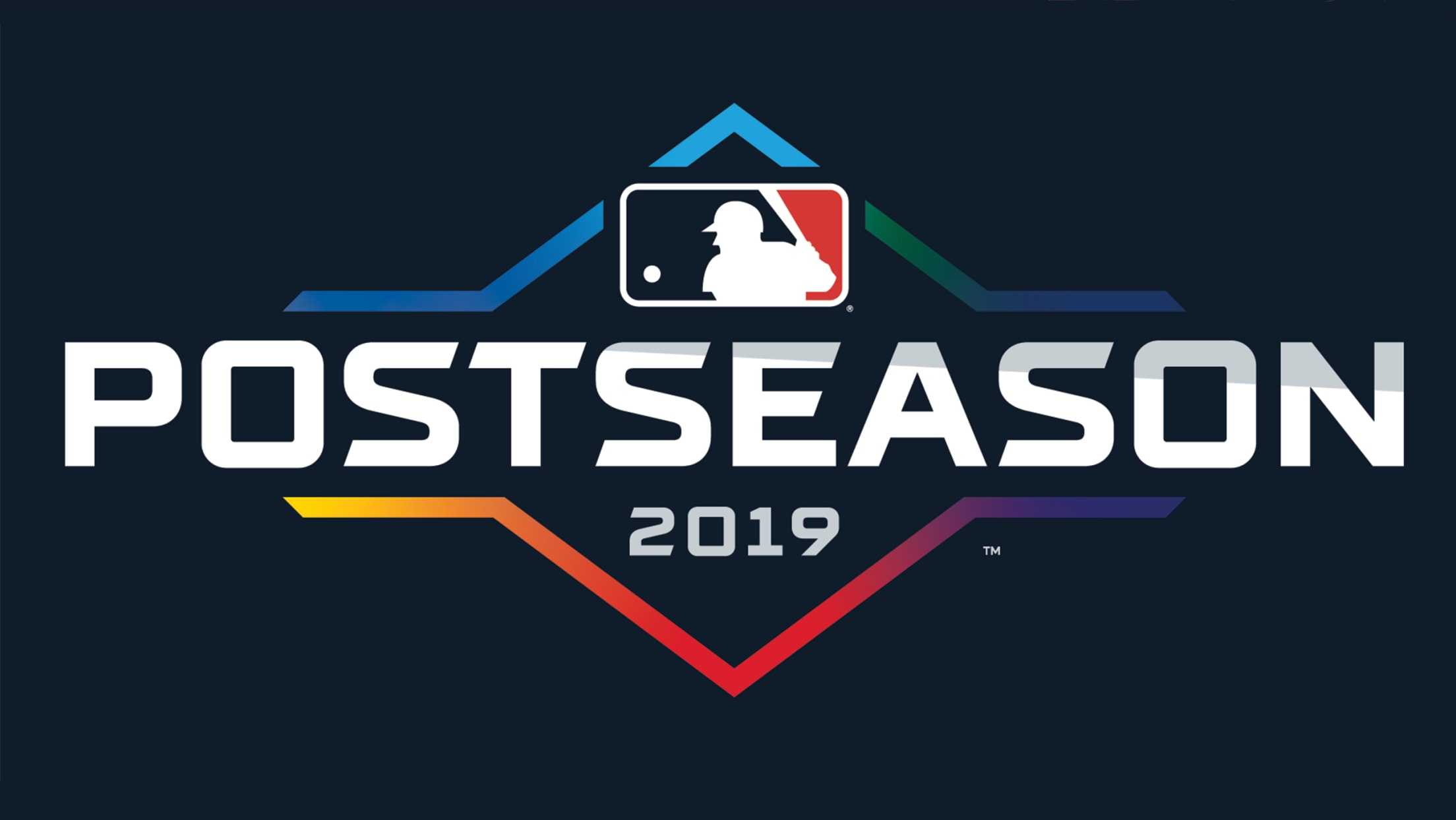 Major League Baseball today announced the schedule for the 2019 Postseason, which is set to open with the National League Wild Card Game presented by Hankook Tire on TBS on Tuesday, Oct. 1, followed by the American League Wild Card Game presented by Hankook Tire on ESPN on Wednesday, Oct.
Marlins to extend Mattingly (sources)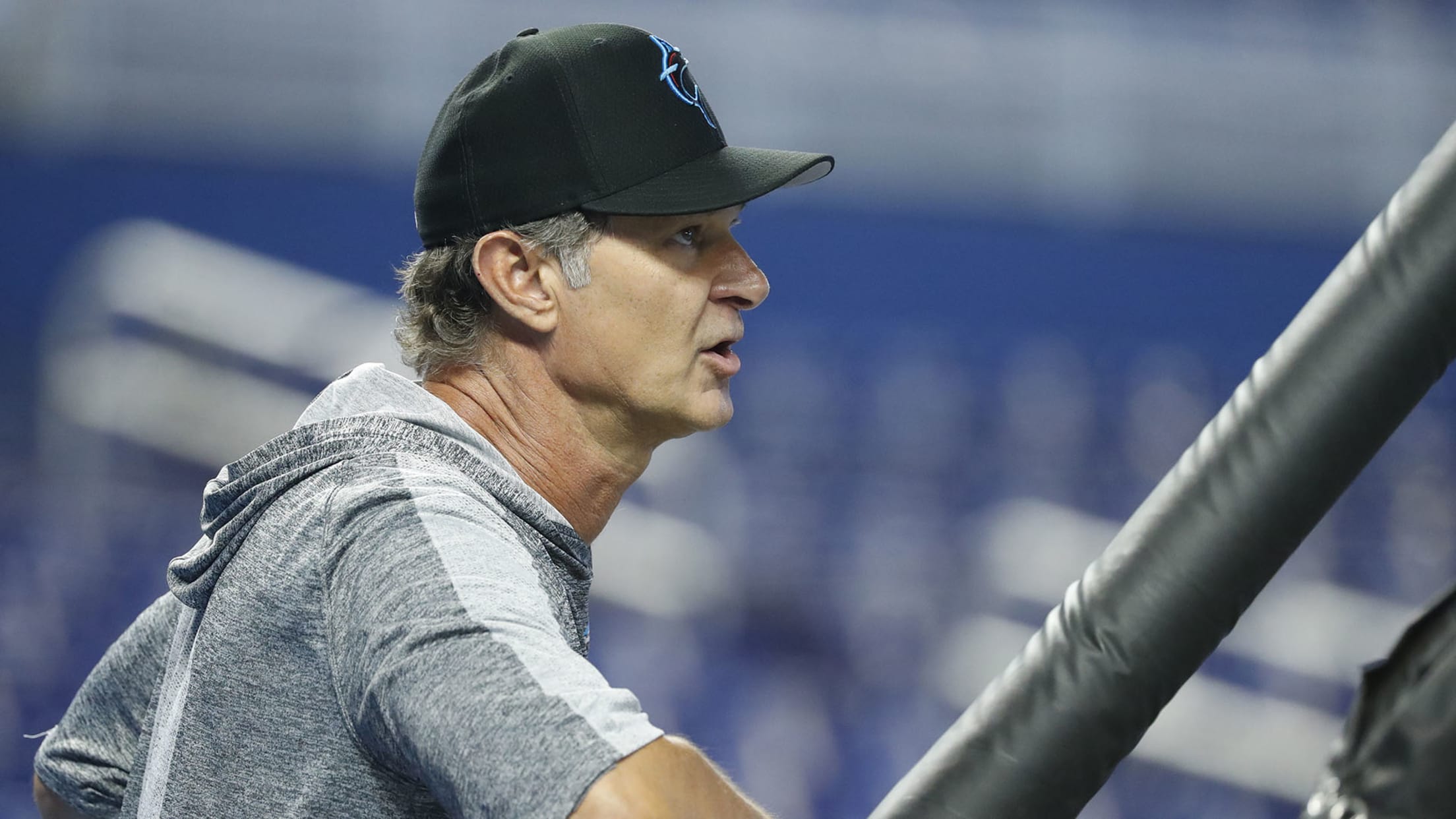 MIAMI -- Don Mattingly's managerial future will remain in Miami. Multiple sources on Thursday night confirmed to MLB.com that the Marlins are extending Mattingly's contract, which expires after this season. The official announcement is expected on Friday at Marlins Park. The Marlins have not confirmed the deal. However, the team
Rizzo's return not enough as Cubs lose WC hold
Chicago falls out of playoff picture for first time since April 30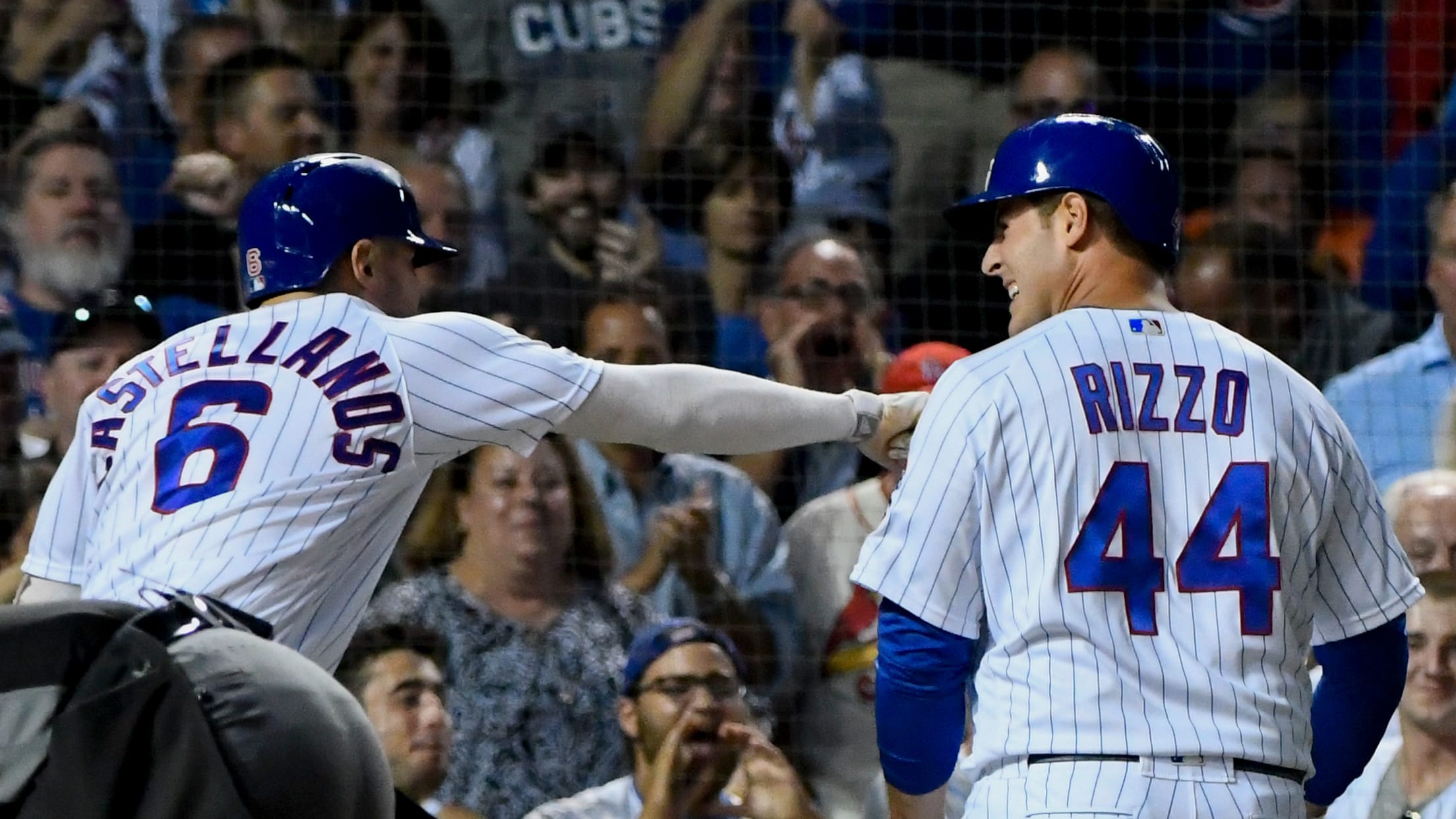 CHICAGO -- The announcement was a part of the usual pregame routine, so the Wrigley Field crowd did not stir much when the reading of the Cubs' starting lineup began. It was not until the words sunk in that the fans began to react in an uproar of approval at
Twins rally with 4 HRs after Gibson's short start
Cruz logs 5 RBIs as Minnesota trims Central magic number to 6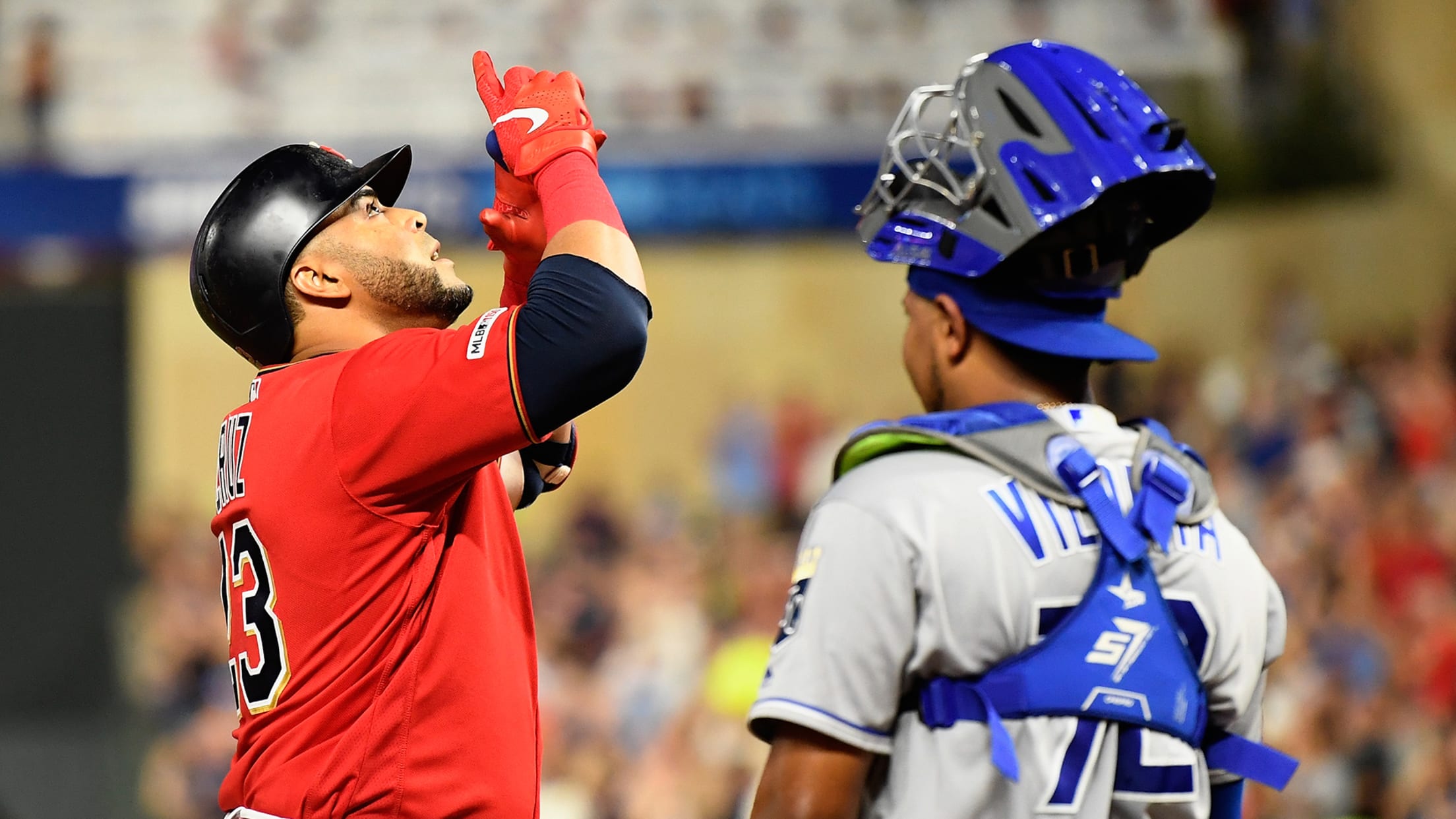 MINNEAPOLIS -- It wasn't the smoothest ride, but the Twins beat the Royals on Thursday night, as they were expected to. Miguel Sanó and Mitch Garver homered while Nelson Cruz went deep twice to help Minnesota fight back from two deficits in an 8-5 victory at Target Field. The win
Highest-scoring inning? It's not what you think
For just second time in history, third inning has seen most runs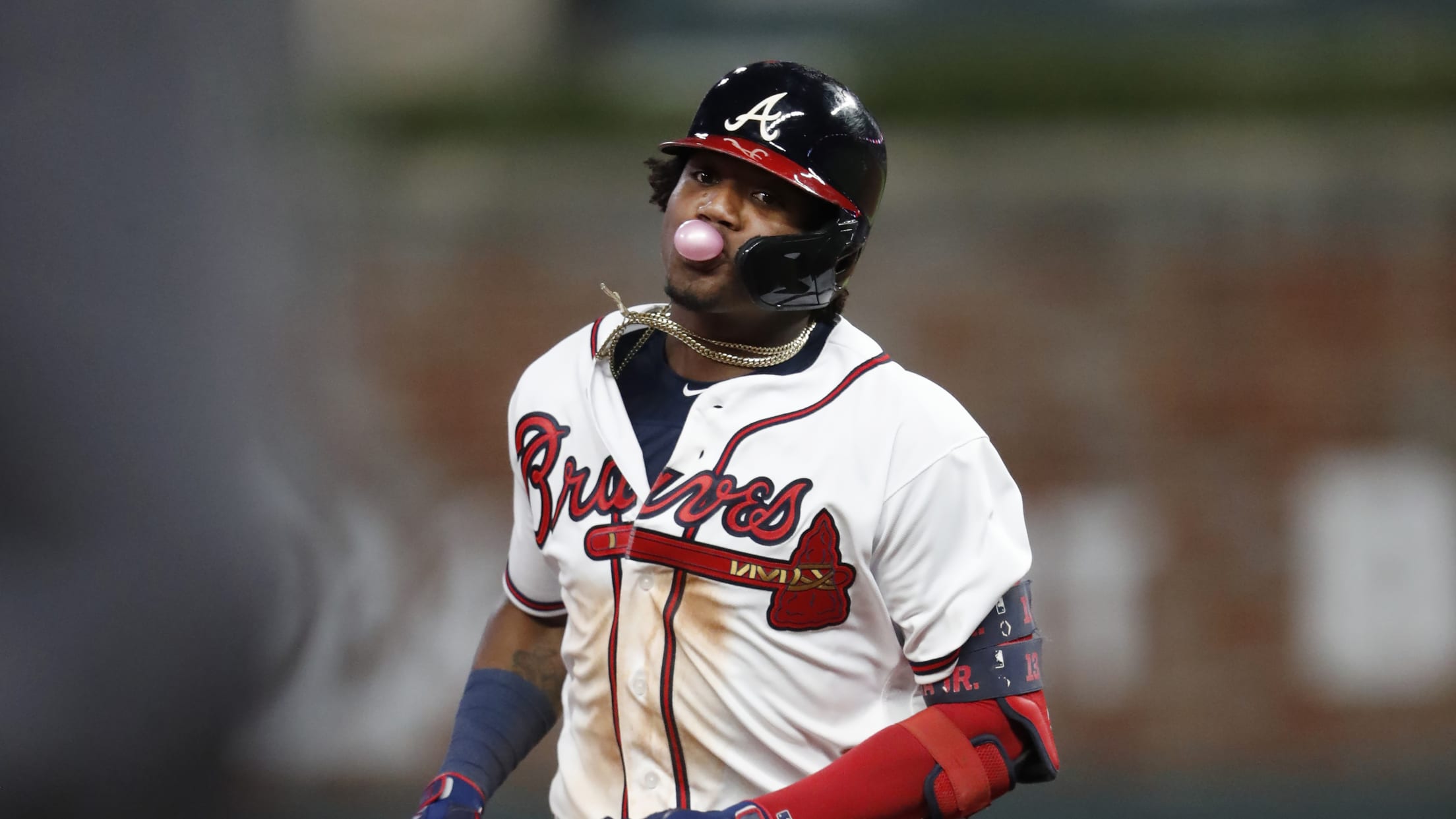 "The first inning is the highest-scoring inning" is one of those warmed-over old chestnuts of baseball wisdom that sounds like it can't actually be consistently true, just like "good pitching beats good hitting" and "small ball works better in the playoffs." Unlike those apocryphal half-truths, however, this one \is\ true,
Acuña nearing 40-40; Braves' magic number at 1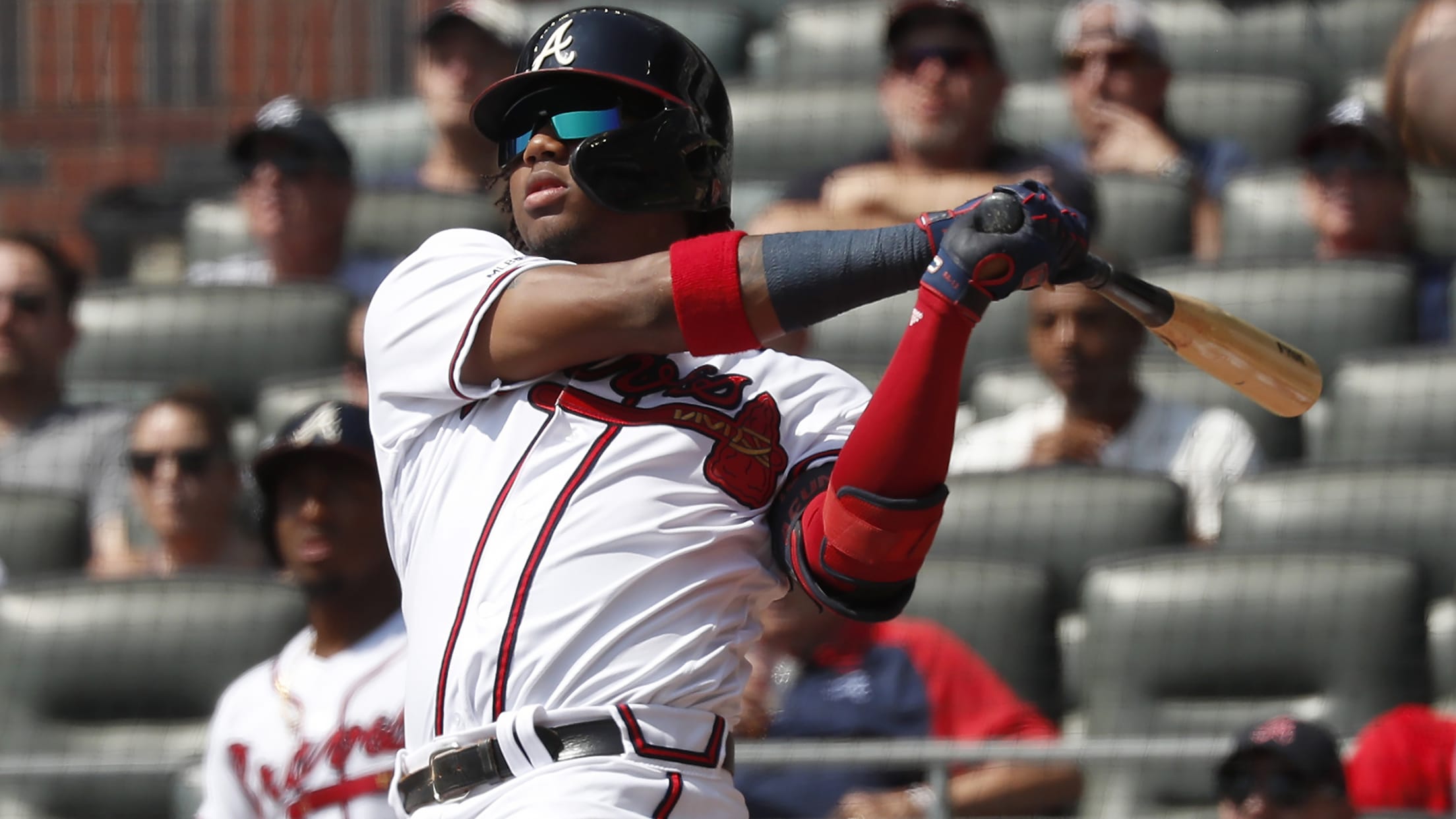 ATLANTA -- That sigh of relief you might have heard near SunTrust Park on Thursday afternoon was in response to Ronald Acuña Jr. hitting his 40th home run and helping the Braves move just one step away from clinching the National League East. Acuña halted his recent frustrations with a
Wong set for MRI exam after hamstring injury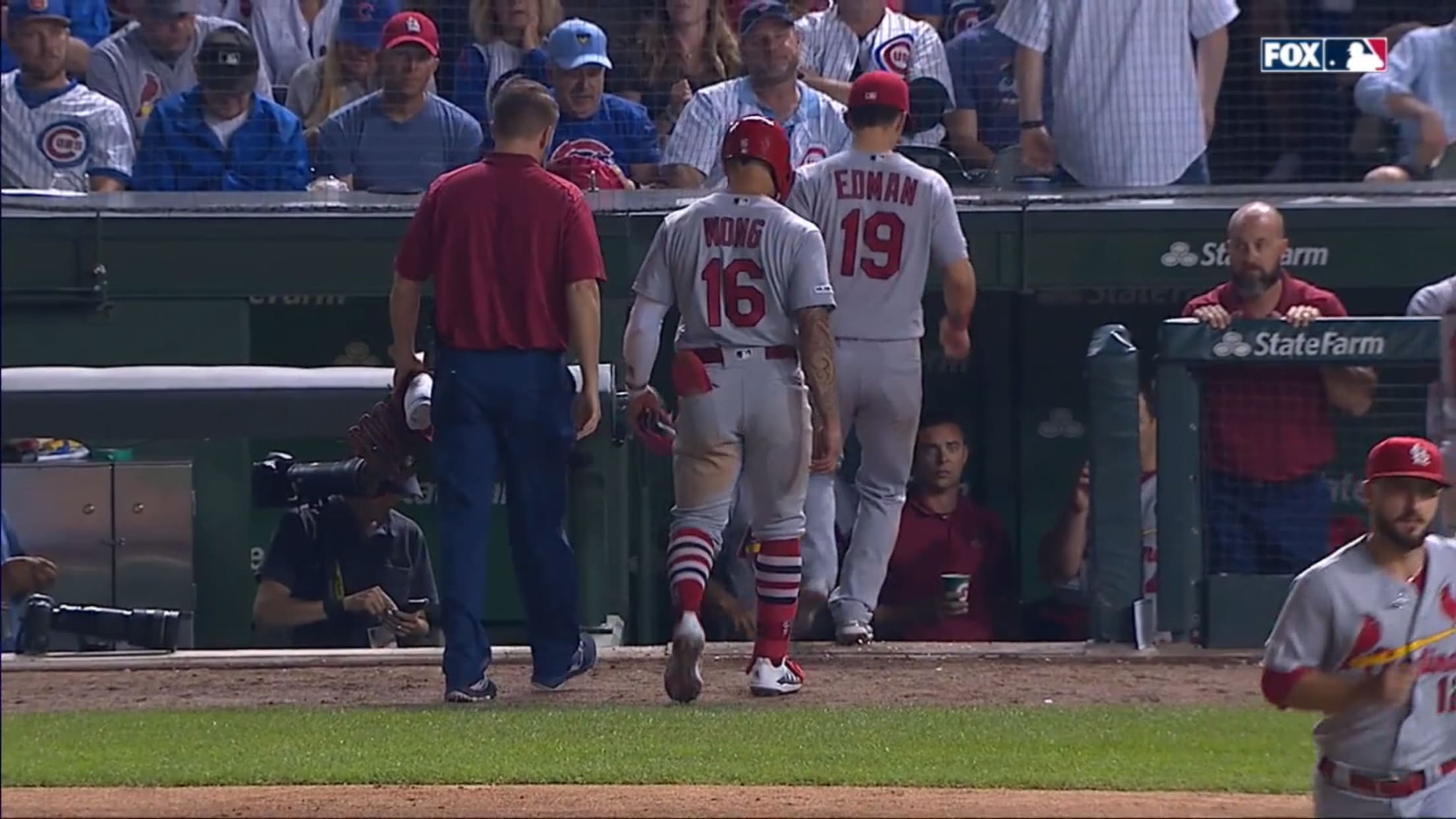 CHICAGO -- Cardinals second baseman Kolten Wong exited Thursday night's 5-4 win over the Cubs at Wrigley Field in the fifth inning with a left hamstring injury. Cardinals manager Mike Shildt said that Wong will get an MRI exam on Friday morning to determine the severity of the injury and
Báez back as pinch-runner; hitting next?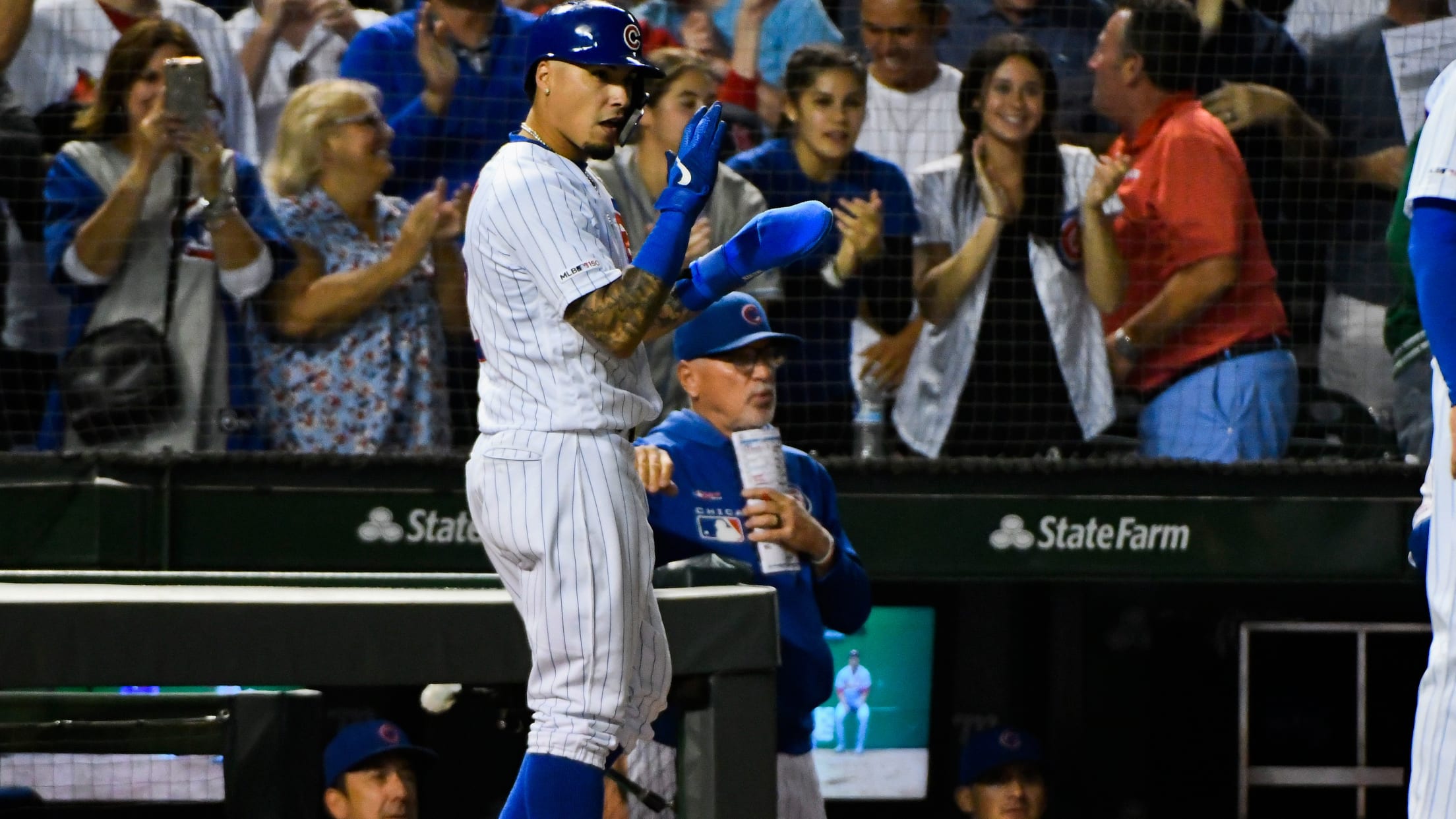 CHICAGO -- Cubs manager Joe Maddon had to fight the temptation to send star shortstop Javier Báez into Wednesday's game against the Reds as a surprise pinch-runner, a move that would have had the Wrigley Field faithful roaring. "He was feeling pretty antsy," Maddon said on Thursday afternoon. Báez, cleared
Most dominant team performances vs. 1 club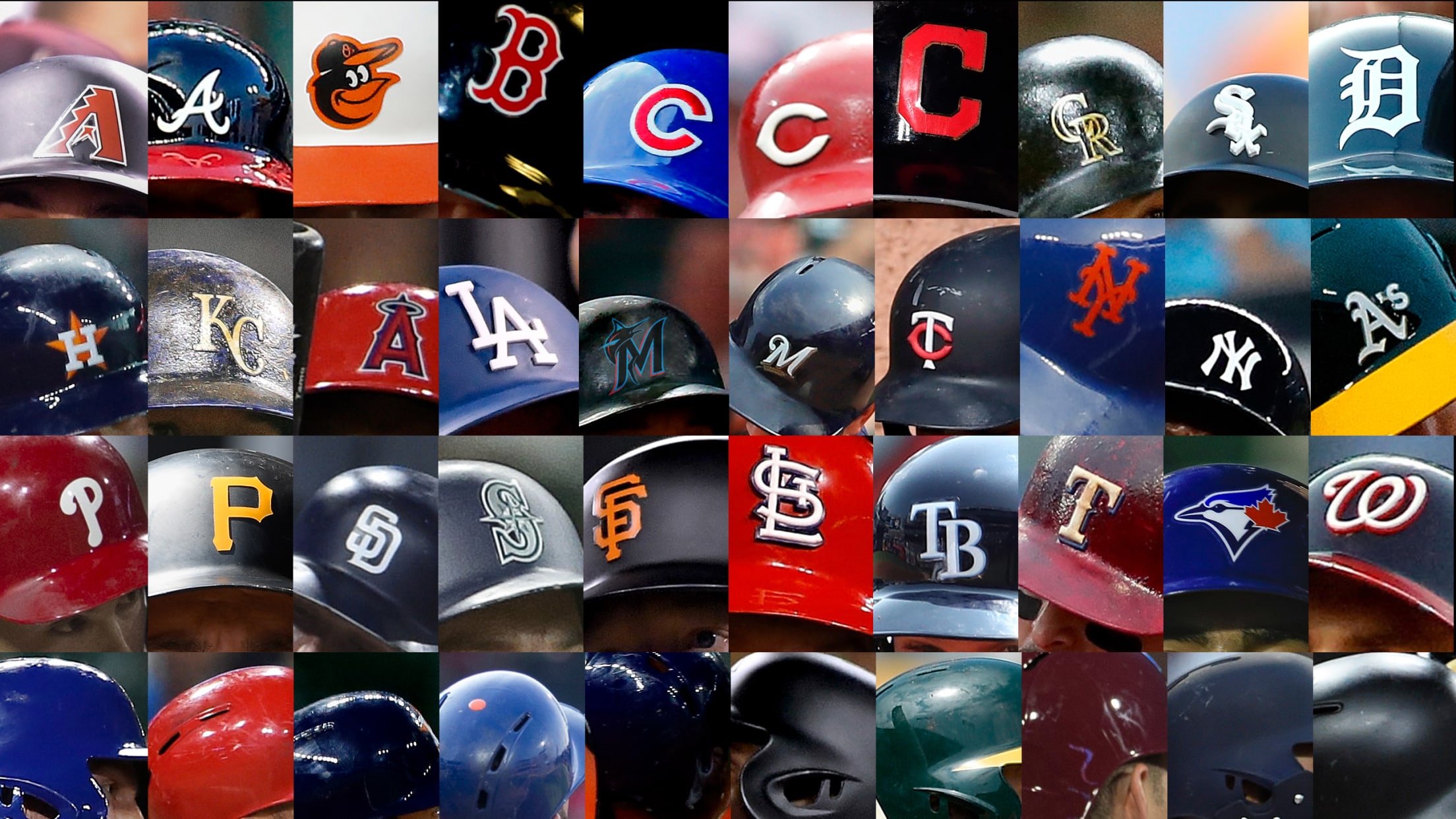 Sometimes, there are seasons when one team absolutely has another team's number. In 2019, the Indians routed the Tigers with an 18-1 record and plus-78 run differential in their season series. Depending on your parameters, it may be one of the most dominant seasons by a team against another in
11 defining moments of 2019 for Yankees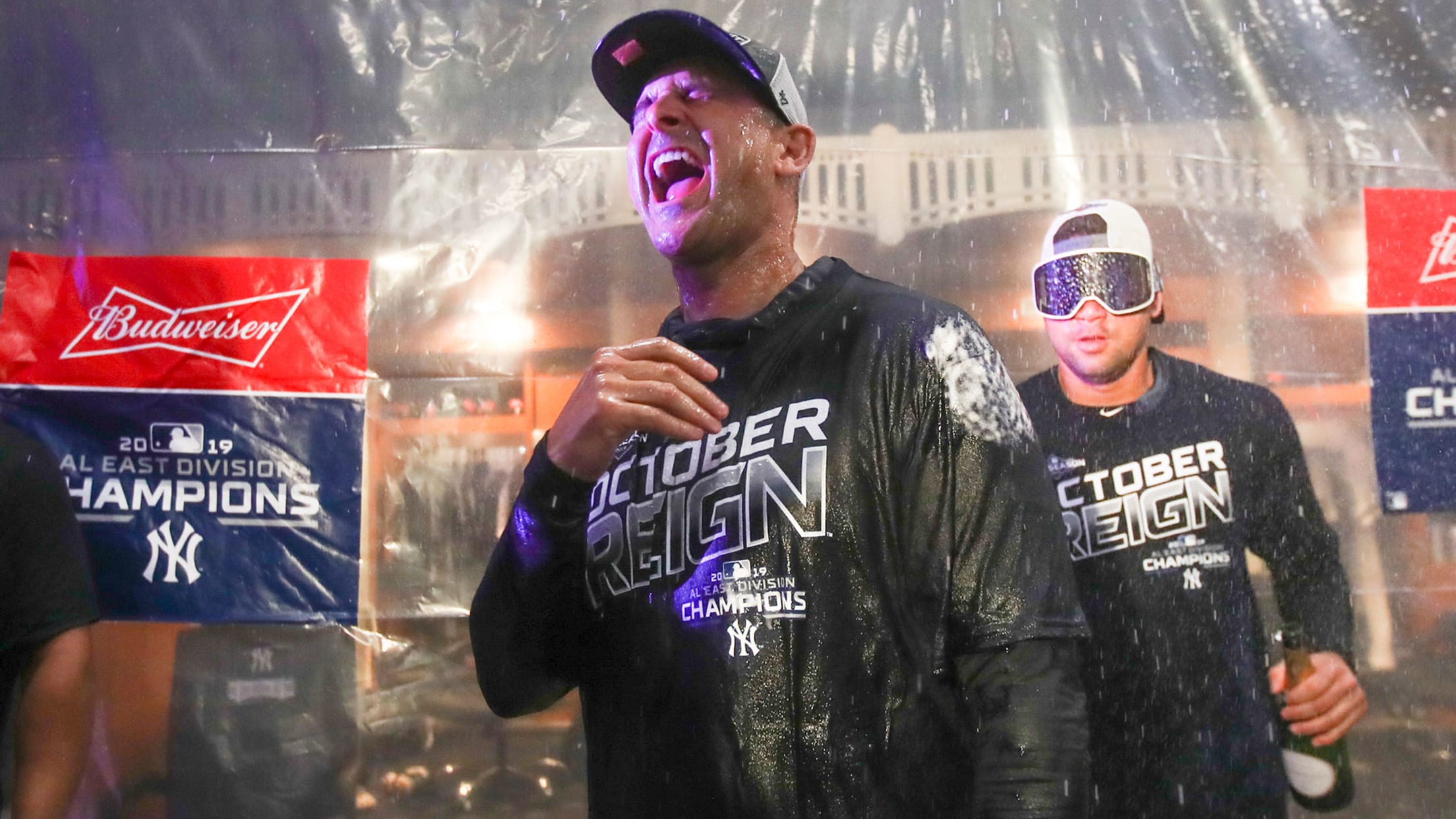 NEW YORK -- If you ask manager Aaron Boone who deserves the most credit for the Yankees securing their first American League East title since 2012, the manager does not hesitate, pointing a finger toward his clubhouse door. Subscribing to a "next man up" mindset, his players overcame an unprecedented
Good news and bad news for 5 playoff teams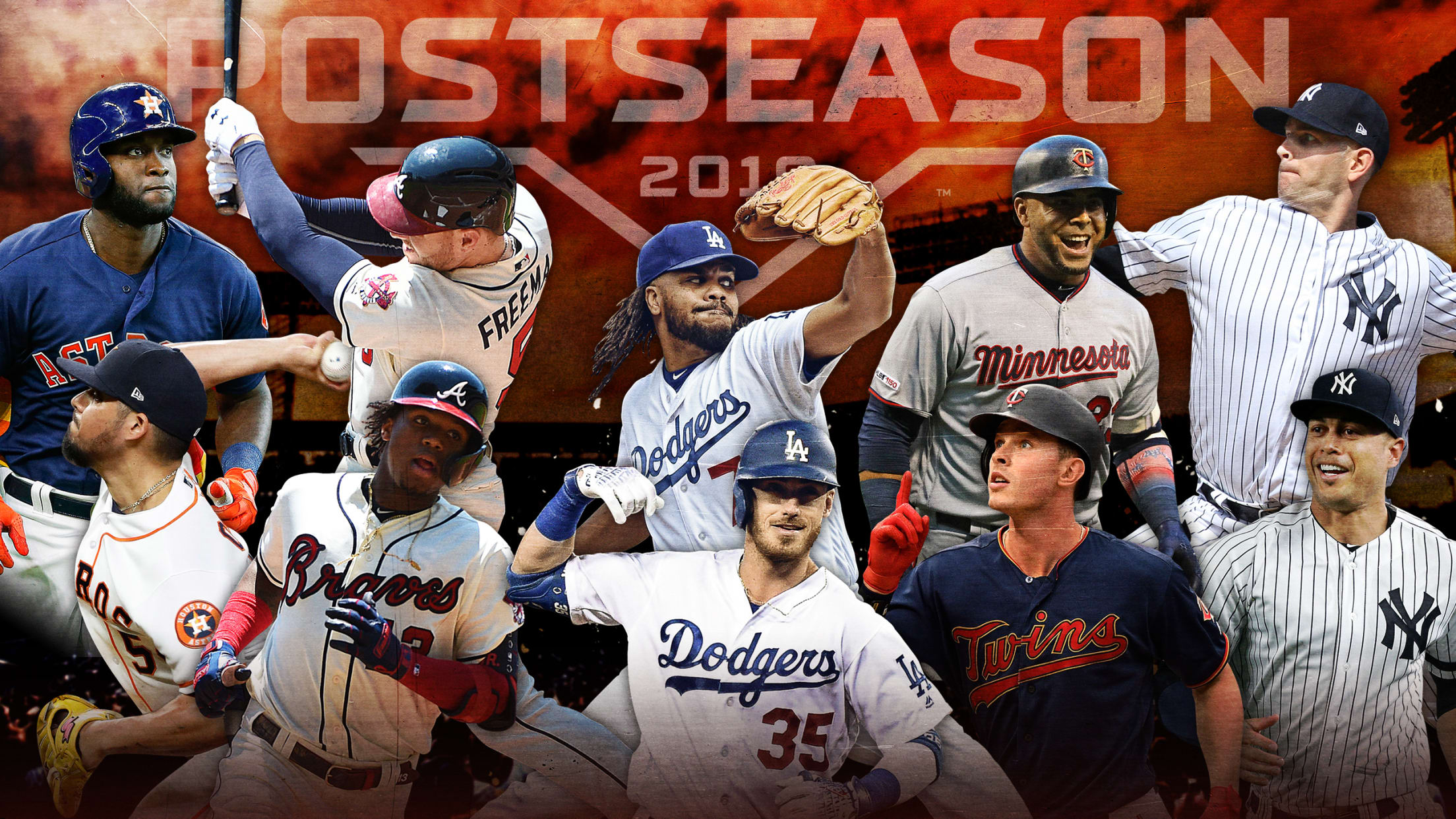 Amid the scramble for the remaining postseason berths, the Astros, Braves, Dodgers, Twins and Yankees have the luxury of looking ahead. That is, lining up the rotation, resting the regulars and healing those pesky bumps and bruises. (Not all of them have officially clinched, but FanGraphs currently has each of
Crew putting together another September surge
Club has won 12 of 14 on the strength of strong pitching, timely hitting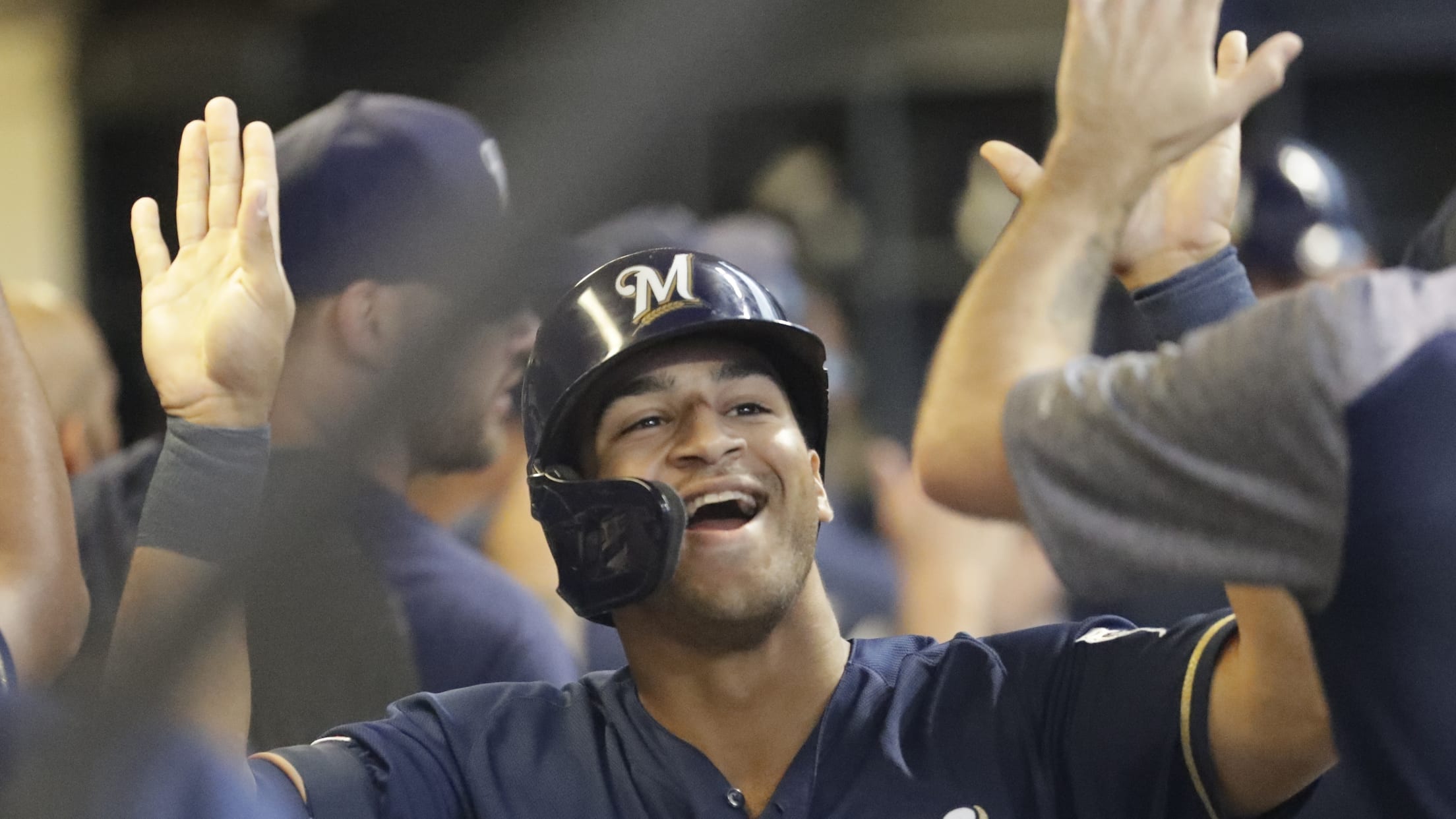 MILWAUKEE -- The Brewers just keep surging in September. A 5-1 win over the Padres on Thursday at Miller Park gave the Brewers 12 wins in their last 14 games and a fifth series victory since their last series loss, while keeping the heat on the Cardinals and Cubs in
What's next for AL East champion Yankees?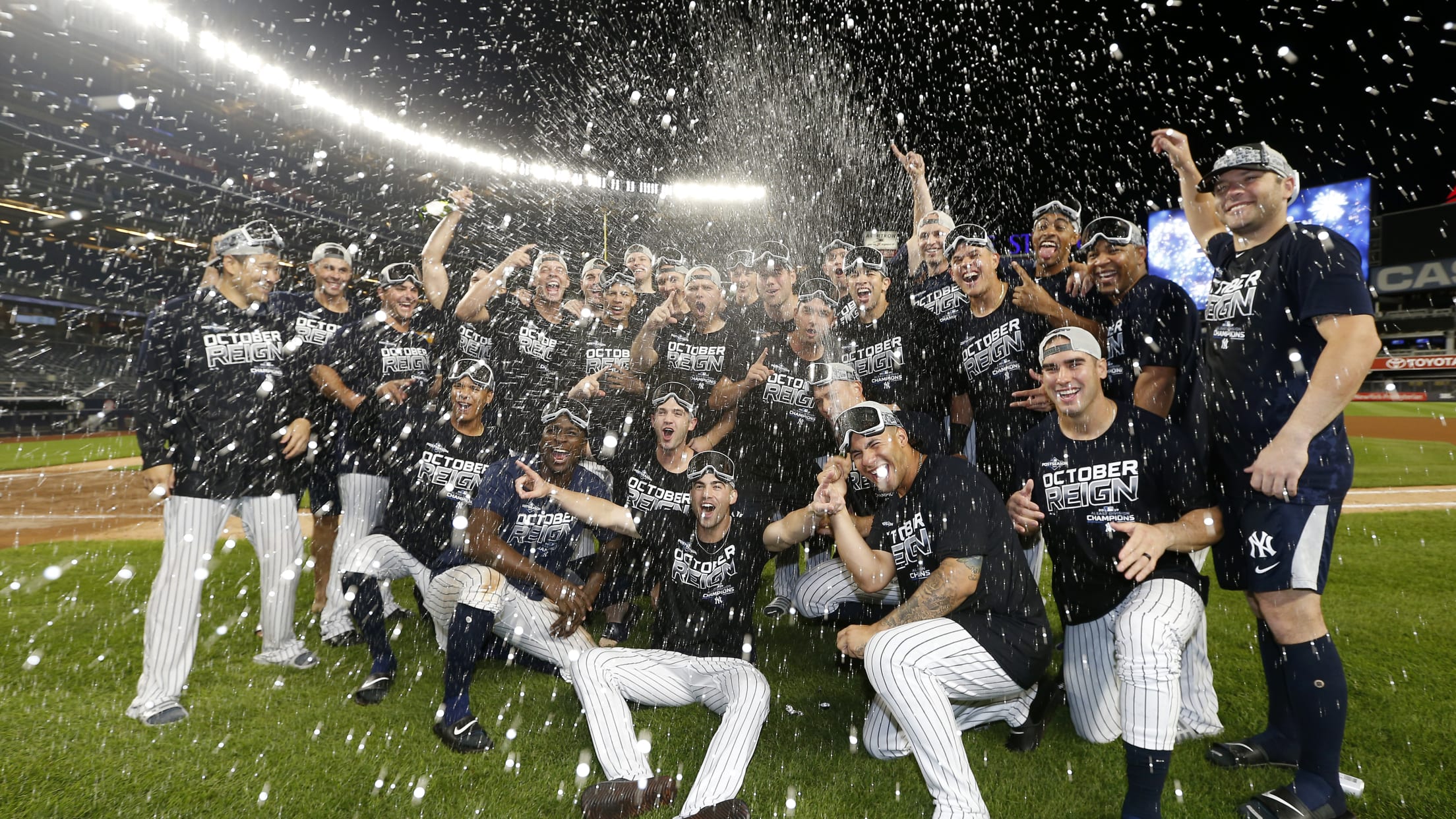 NEW YORK -- Aaron Judge howled as his teammates popped corks and doused him during the Yankees' American League East clinch celebration on Thursday night, the goggles strapped to the back of the slugger's head only partially blocking the icy and blinding spray. The Yankees have achieved their first goal,
J-Ram back to taking BP as he eyes early return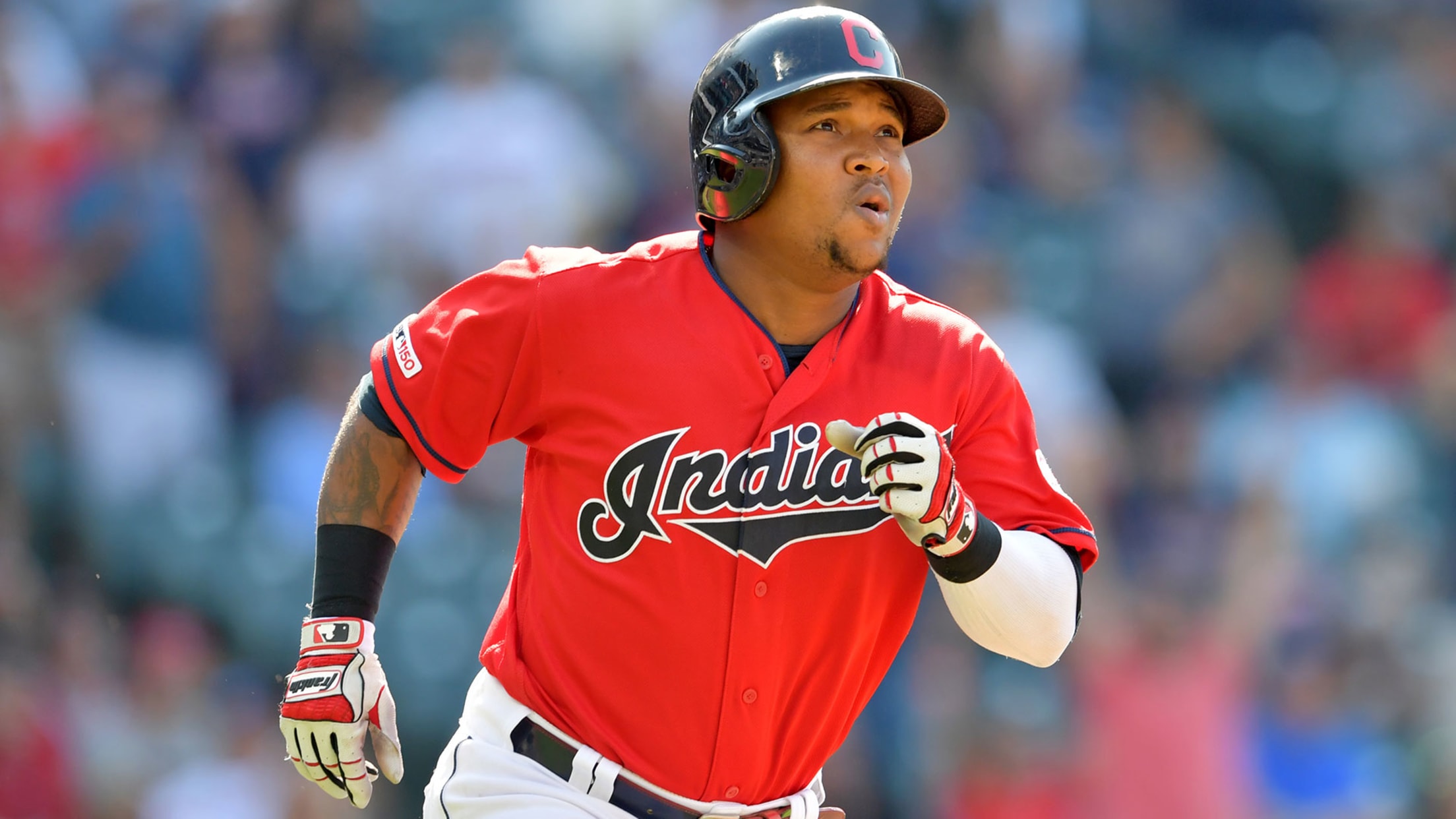 CLEVELAND -- The rumors have started to spread that José Ramírez could be back with the Tribe as early as next week in Chicago, but manager Terry Francona isn't ready to reveal any expectations. The Indians' third baseman underwent surgery on the hamate bone in his right hand on Aug.