Lefty Krol among 4 Braves sent to Minor Leagues
Weber also optioned to Triple-A; Brignac and Astudillo reassigned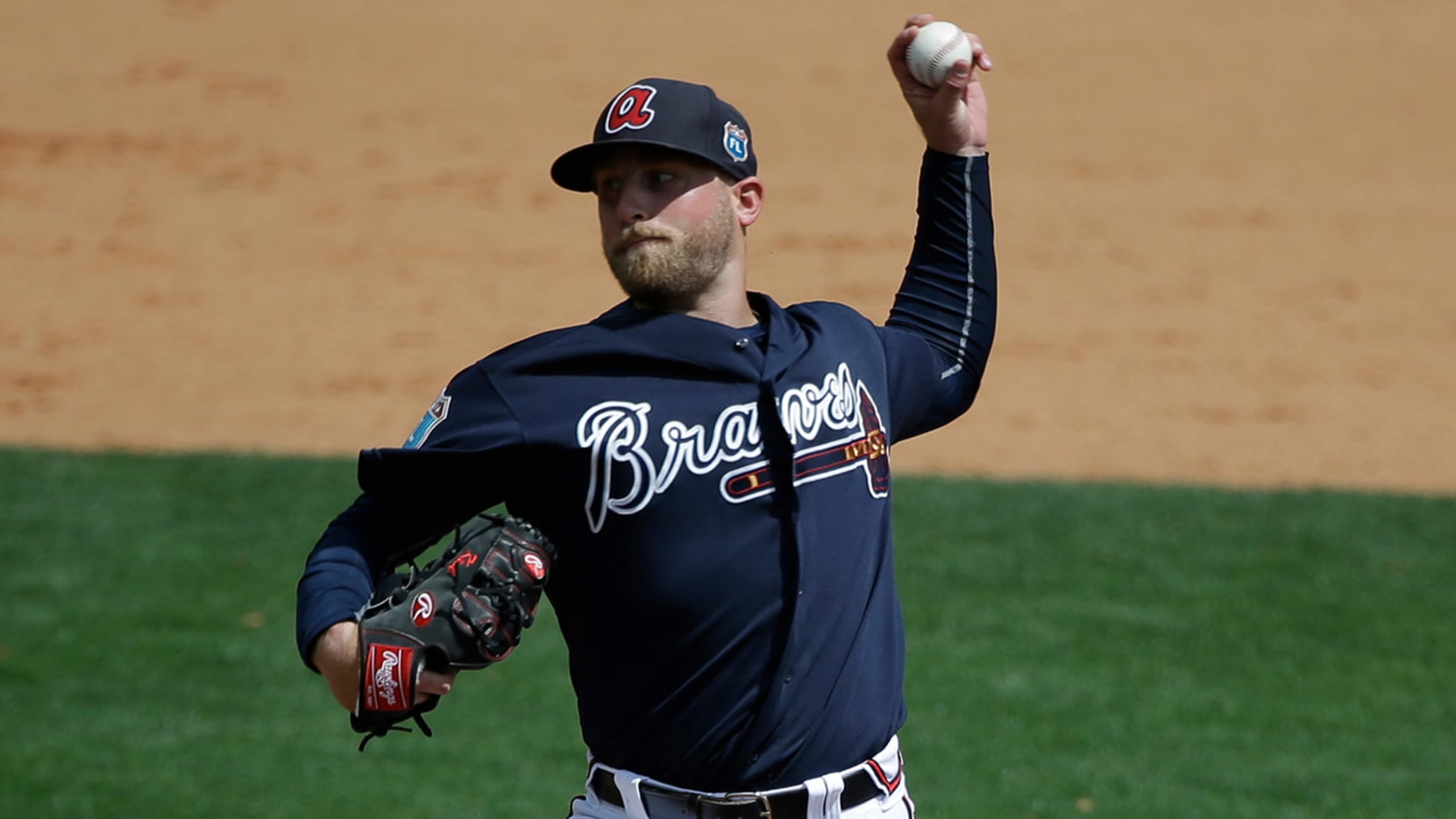 Ian Krol has gone 4-4 with a 4.91 ERA in 110 big league games with the Tigers and Nationals. (AP)
LAKE BUENA VISTA, Fla. -- The Braves took another step toward completing their Opening Day roster on Saturday, when they removed left-hander Ian Krol and right-hander Ryan Weber from the battle for the last available bullpen spots.With their latest round of cuts, the Braves optioned Krol and Weber to Triple-A
LAKE BUENA VISTA, Fla. -- The Braves took another step toward completing their Opening Day roster on Saturday, when they removed left-hander Ian Krol and right-hander Ryan Weber from the battle for the last available bullpen spots.
With their latest round of cuts, the Braves optioned Krol and Weber to Triple-A Gwinnett. Infielder Reid Brignac and catcher Willians Astudillo were reassigned to Minor League camp.
The Braves now have 36 active players in their Major League camp. They will need to officially set their 25-man Opening Day roster on April 3, the day before they open the regular season against the Nationals at Turner Field.
When the Braves acquired Krol via the financially-influenced November trade that sent Cameron Maybin to the Tigers, they were hoping he would begin the season as one of their lefty relievers. But this plan has seemingly evaporated, as Krol issued four walks, surrendered nine hits and allowed eight earned runs over 5 2/3 innings during the Grapefruit League season.
The Braves will likely use non-roster invitee Alex Torres as one of the two lefties they would like to have in their bullpen. They will search externally for another. Neal Cotts, who was released by the Astros, is one option. Another could materialize if Eric O'Flaherty or Cory Luebke do not gain a spot on Pittsburgh's roster.
Weber gained notice when he became a full-time starting pitcher with Triple-A Gwinnett late last season and then allowed two earned runs or fewer in three of the five starts he made as a member of Atlanta's injury-depleted rotation in September. Still, as he allowed 11 hits and 10 runs -- five earned -- in 6 1/3 Grapefruit League innings this spring, he was never considered more than a long-relief option.
The Braves will likely enter the season with either non-roster invite Carlos Torres or Williams Perez as their long reliever. John Gant stands as another option, but the club will likely choose to allow the promising right-hander to continue working as a starter with the hope that he can extend the success he's had during Spring Training.
Though Brignac batted .294 (10-for-34) with three doubles and a homer in 20 Grapefruit League games, the odds of him gaining a roster spot were always considered slim. Atlanta already possesses three other versatile infielders in Gordon Beckham, Jace Peterson and Kelly Johnson.
Astudillo showed some of his offensive potential, as he recorded six hits, including two doubles, in 14 Grapefruit League at-bats. The 24-year-old catcher has never played above the Class A Advanced level. But he has amassed some interesting Minor League statistics, having drawn 66 walks while striking out just 51 times in 1,684 plate appearances.
Mark Bowman is a reporter for MLB.com.