Who taught Doc the cutter? Only the best to do it
Cutter grip ball, once shared with late pitcher, among items in New Inductees exhibit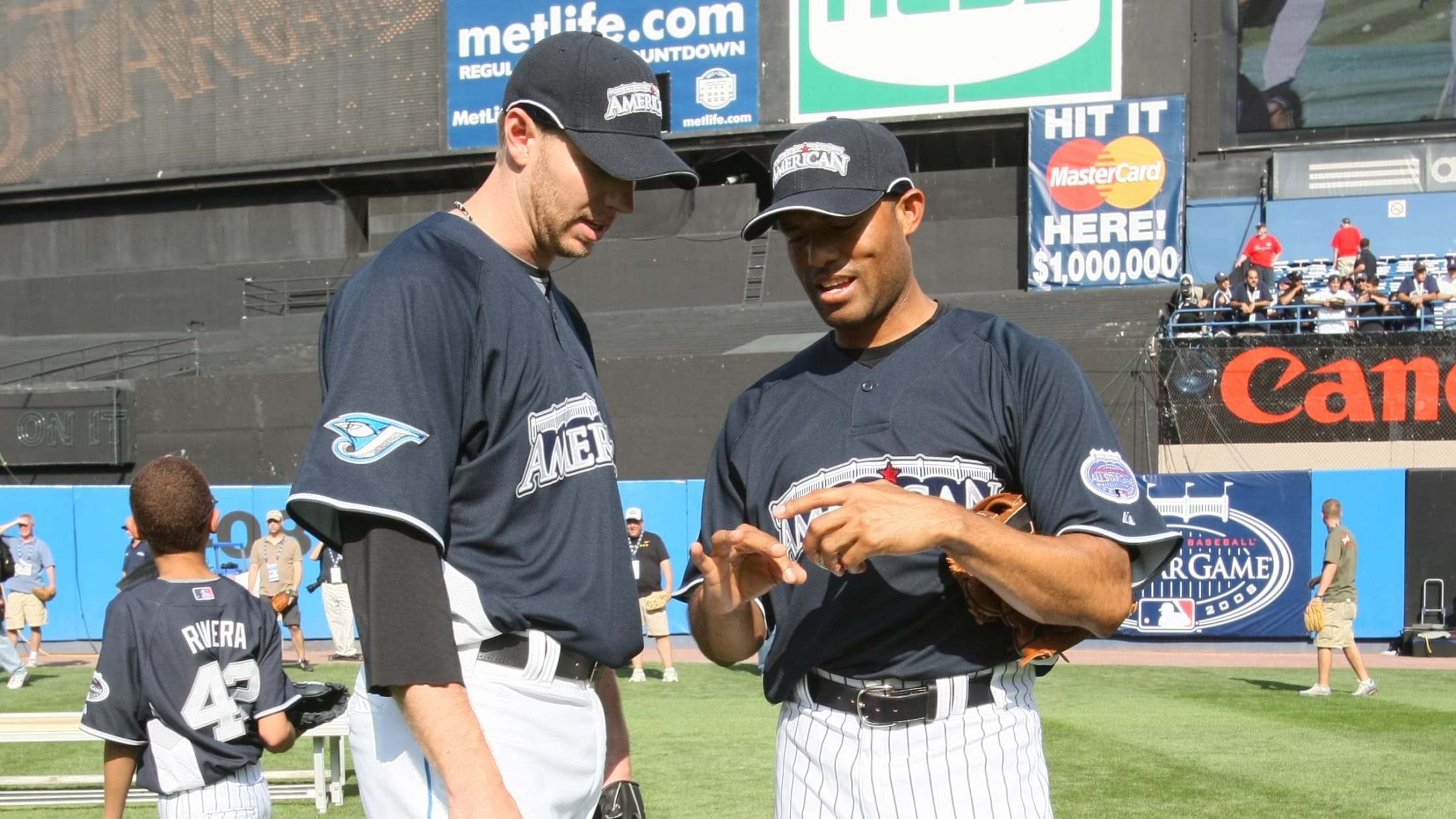 COOPERSTOWN, N.Y. -- Among the more than 40,000 three-dimensional artifacts in the National Baseball Hall of Fame and Museum, one stands out as profoundly poignant on this induction weekend. It's a baseball with two fingers and a thumb traced in blue ink over the curved red seams and white horsehide,
Cool or critical? Trade Deadline urgency meter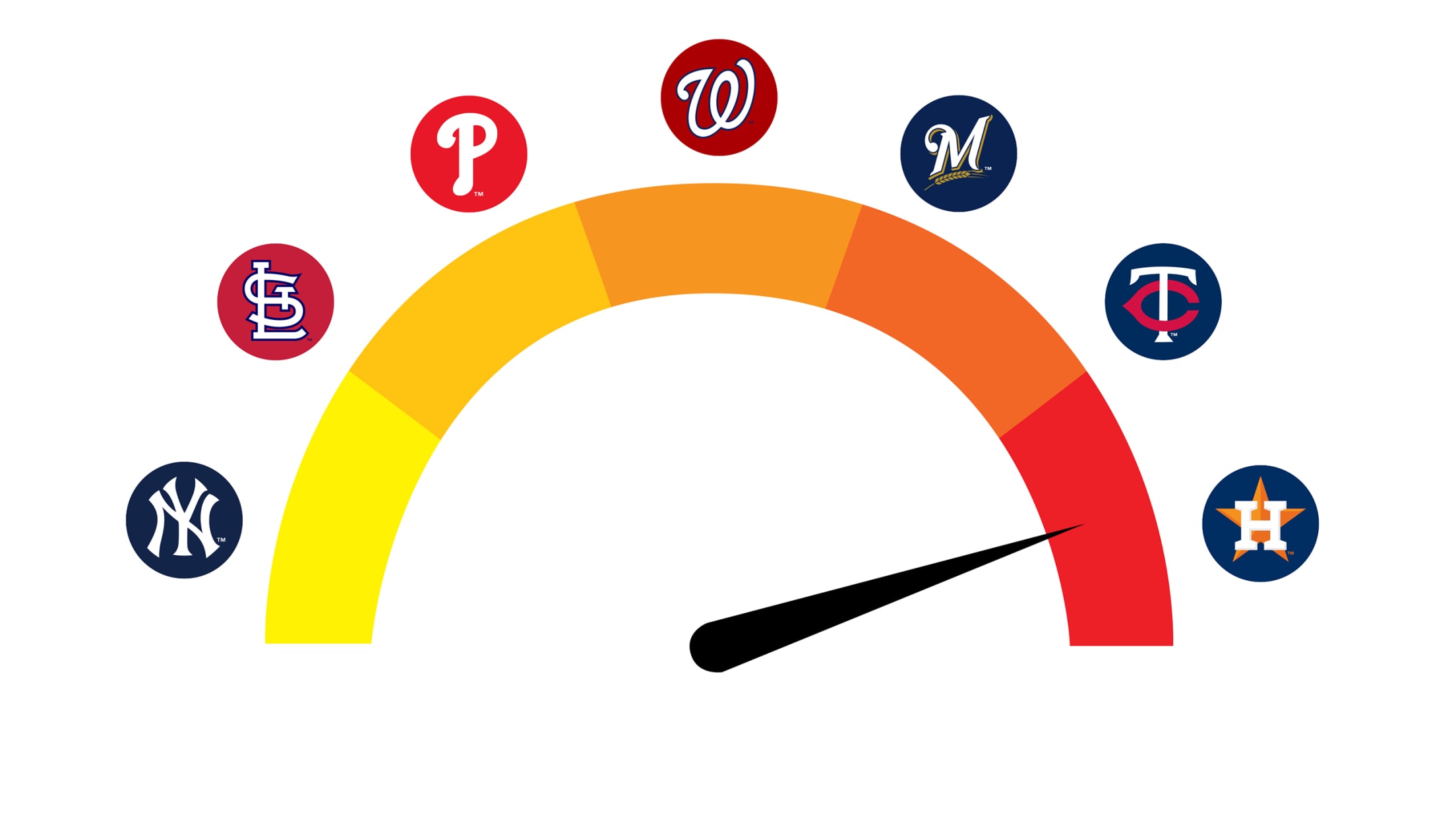 The Dodgers would absolutely love to trade for a reliever who would give manager Dave Roberts another option in those pesky late innings. As great as L.A. has been this season, the bullpen may be the only thing that keeps president of baseball operations Andrew Friedman awake at night. Shoring
Baez hits go-ahead 3-run HR; Cubs win 7th of 8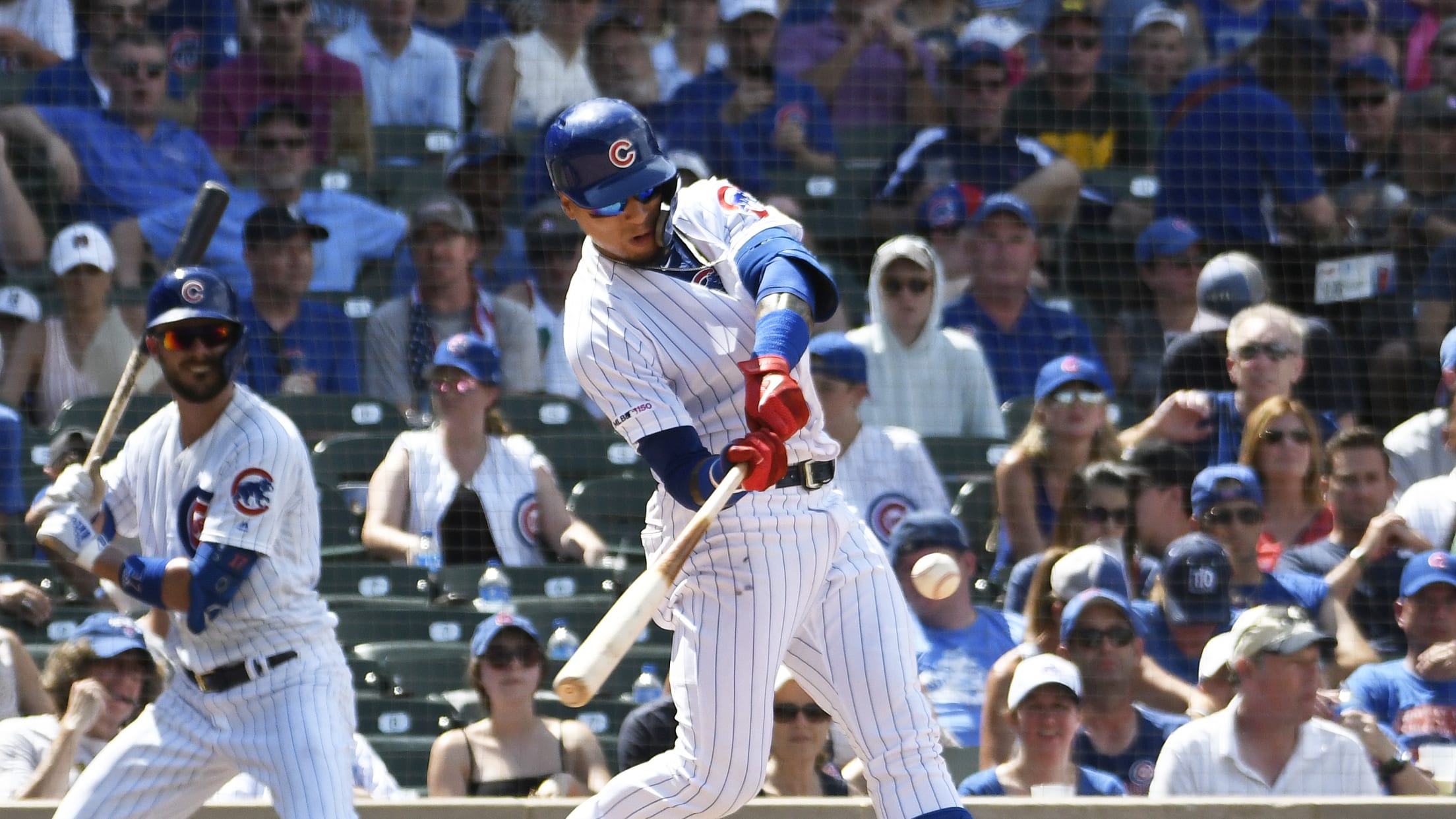 CHICAGO -- Javier Baez strolled out of the batter's box, admiring his work. With the wind howling out at Wrigley Field, there was no containing the baseball that the Cubs shortstop just sent rocketing over left-center field. The baseball dropped into the bleachers, confirming the confidence in Baez's steps and
7 teams that should go get Greinke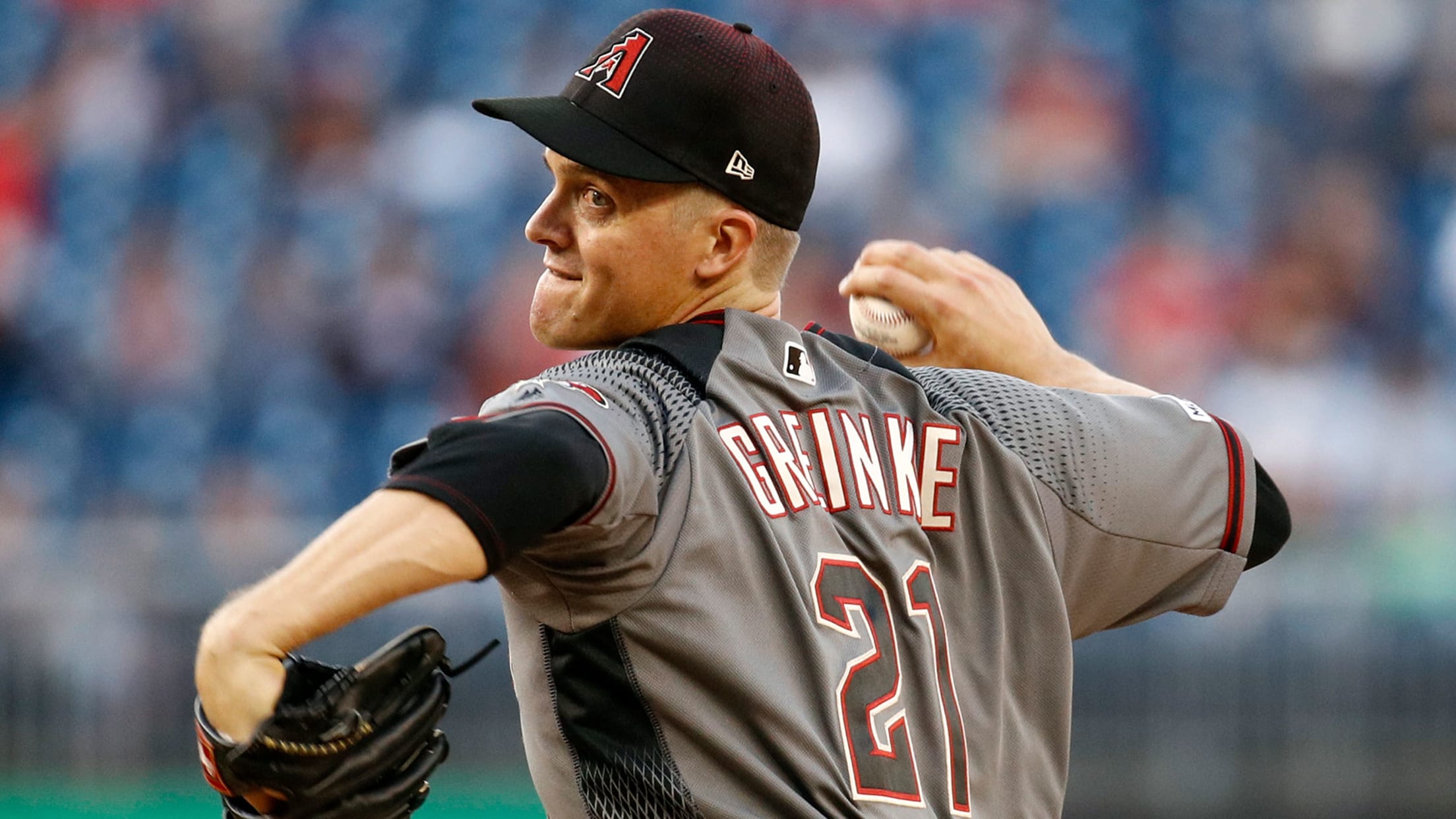 At 35 years old and more than halfway into the six-year contract he signed with the D-backs prior to the 2016 season, Zack Greinke remains a force. And as the July 31 Trade Deadline approaches, he should be drawing a lot of interest, if he is available. Yes, Greinke's fastball
Yankees score 11 runs ... without a homer in win
Bronx Bombers improve to 14-0-1 in their last 15 home series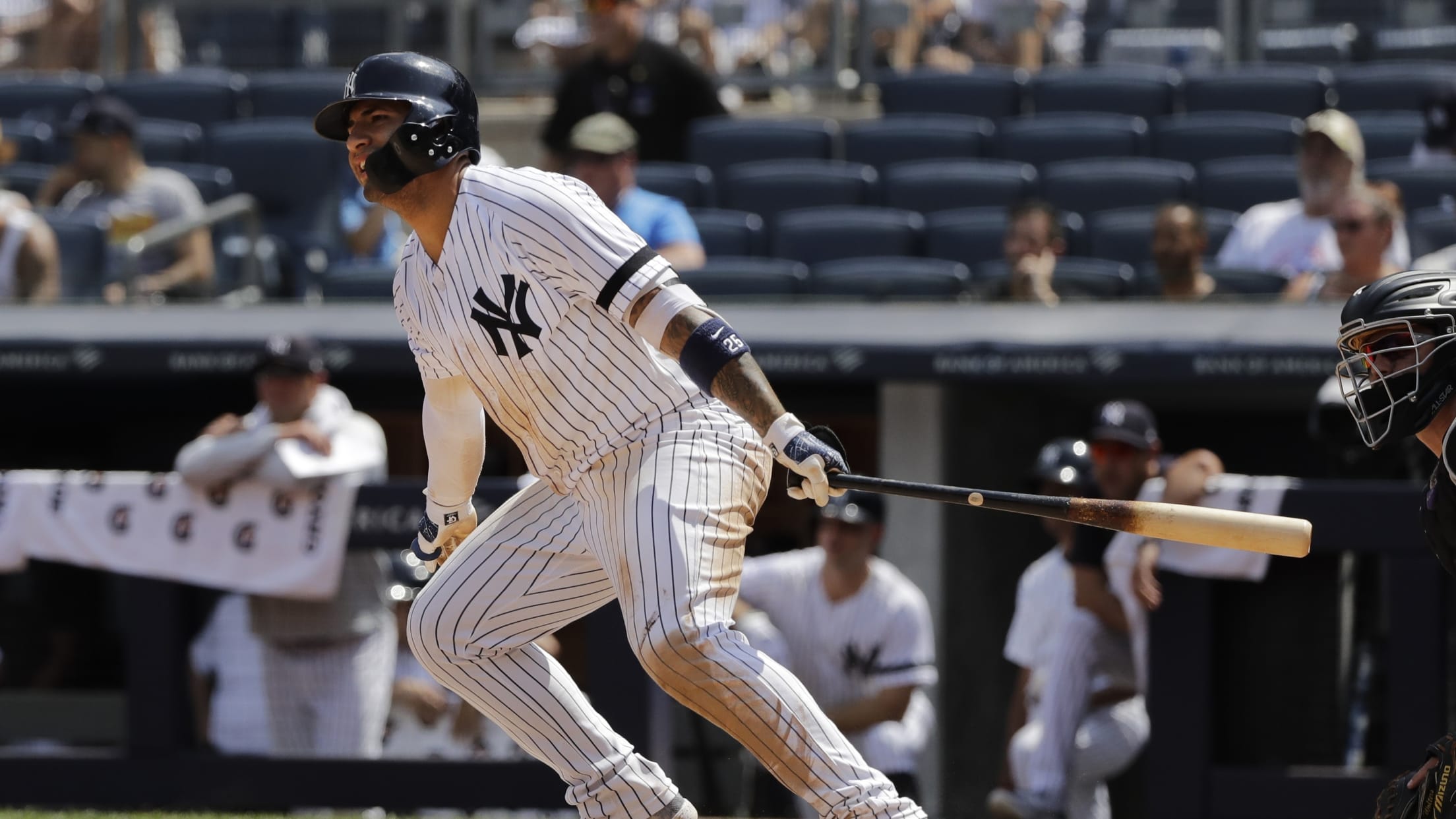 NEW YORK -- On a blistering summer day at Yankee Stadium -- with an excessive heat warning in effect across the city and a heat index of up to 110 degrees -- both the Yankees and Rockies might have been secretly hoping for their game to be played at an
After moon landing, Gaylord shocked everyone
Manager Dark said, 'There'll be a man on the moon before he hits a home run,' and he was right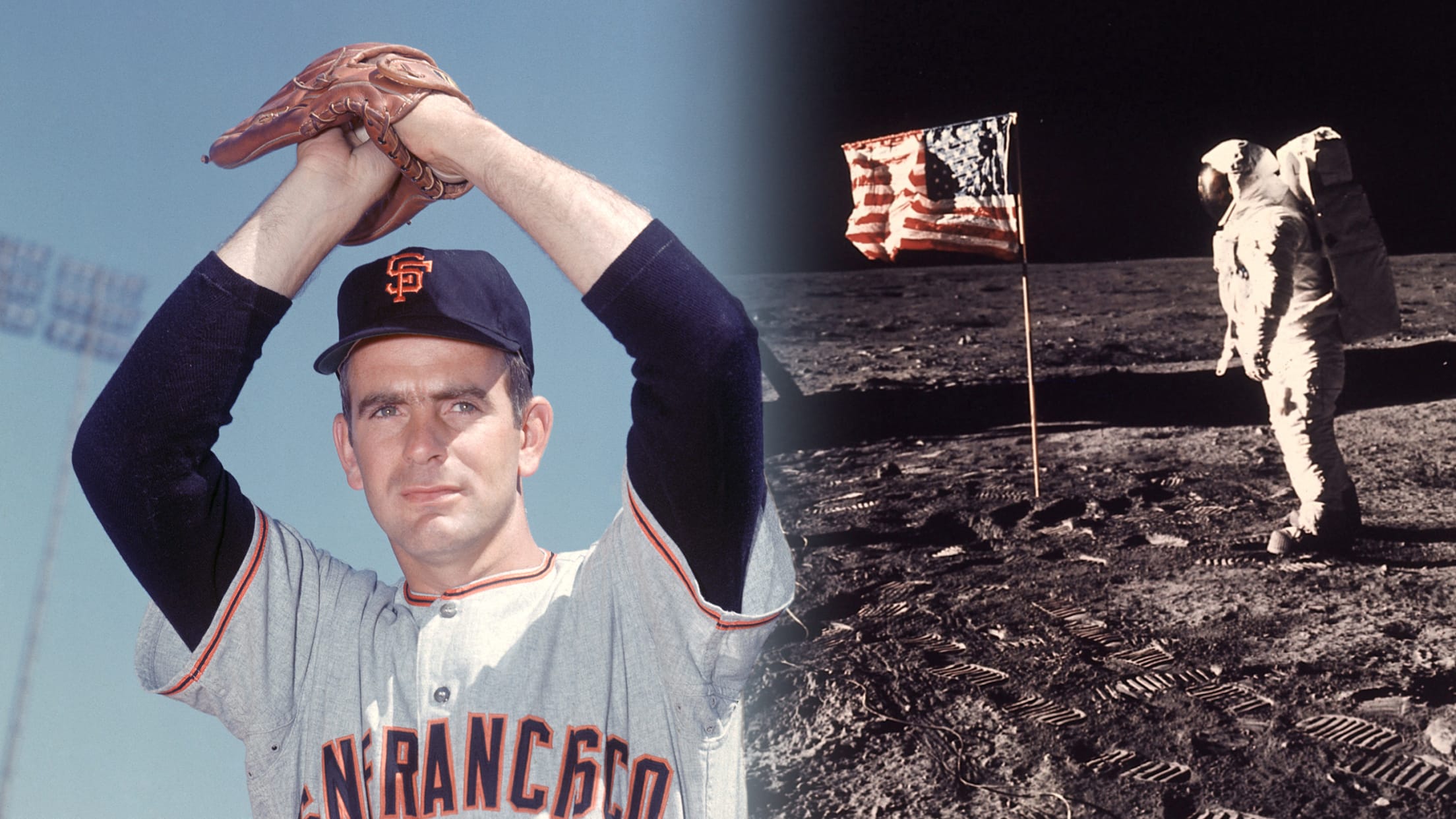 On July 20, 1969, most Americans were consumed by the event of a lifetime: the Apollo 11 lunar landing. The Giants were no different. Giants groundskeeper Matty Schwab found space in his work area underneath the right-field grandstand at San Francisco's Candlestick Park to plug in a black-and-white television set.
Yanks scout multiple starters Friday night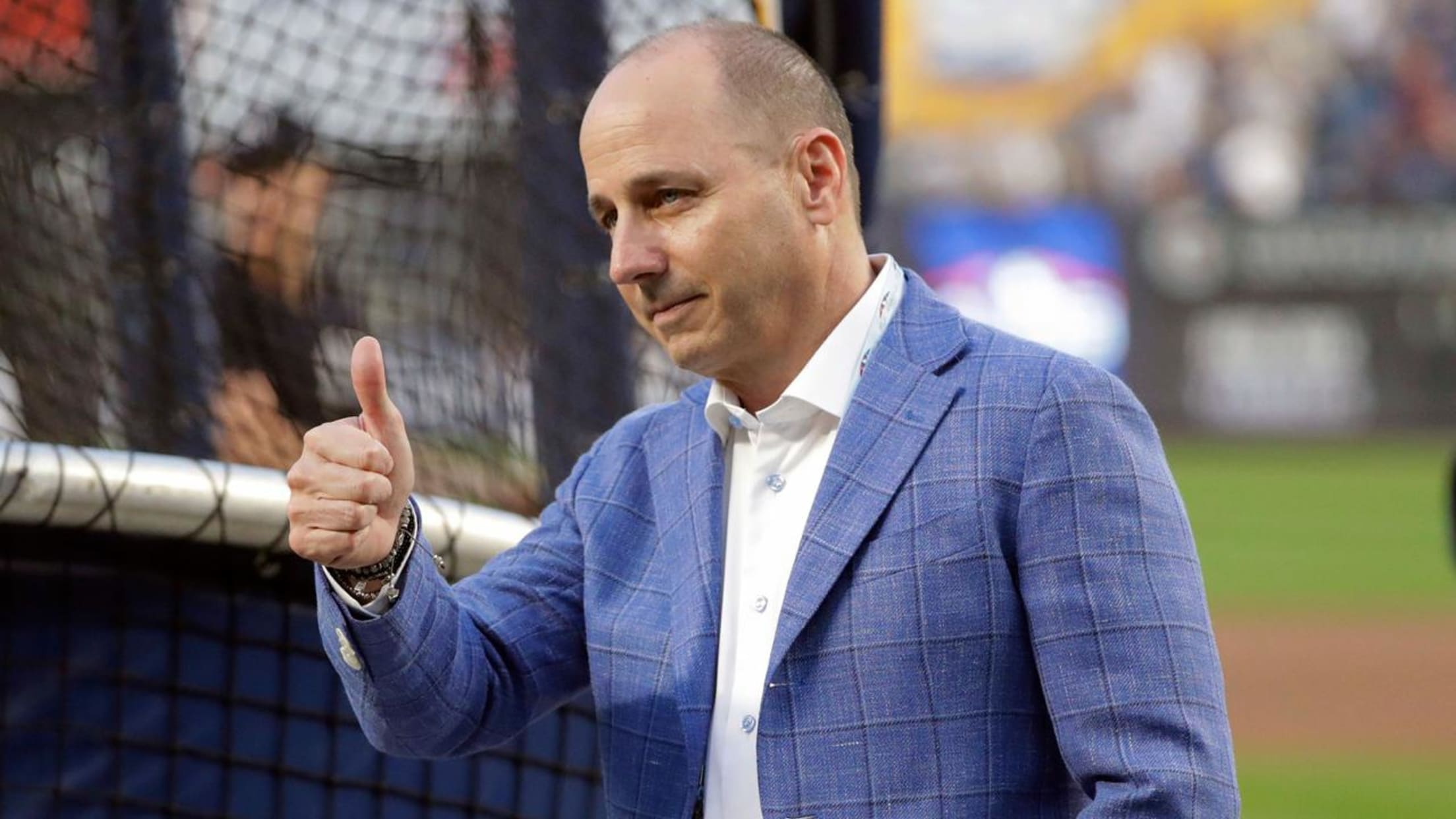 MLB.com is keeping track of all the latest Yankees-related free agent and trade rumors right here.
Voit hit by pitch on chin, later exits
Results of concussion protocol come back clear for Yankees slugger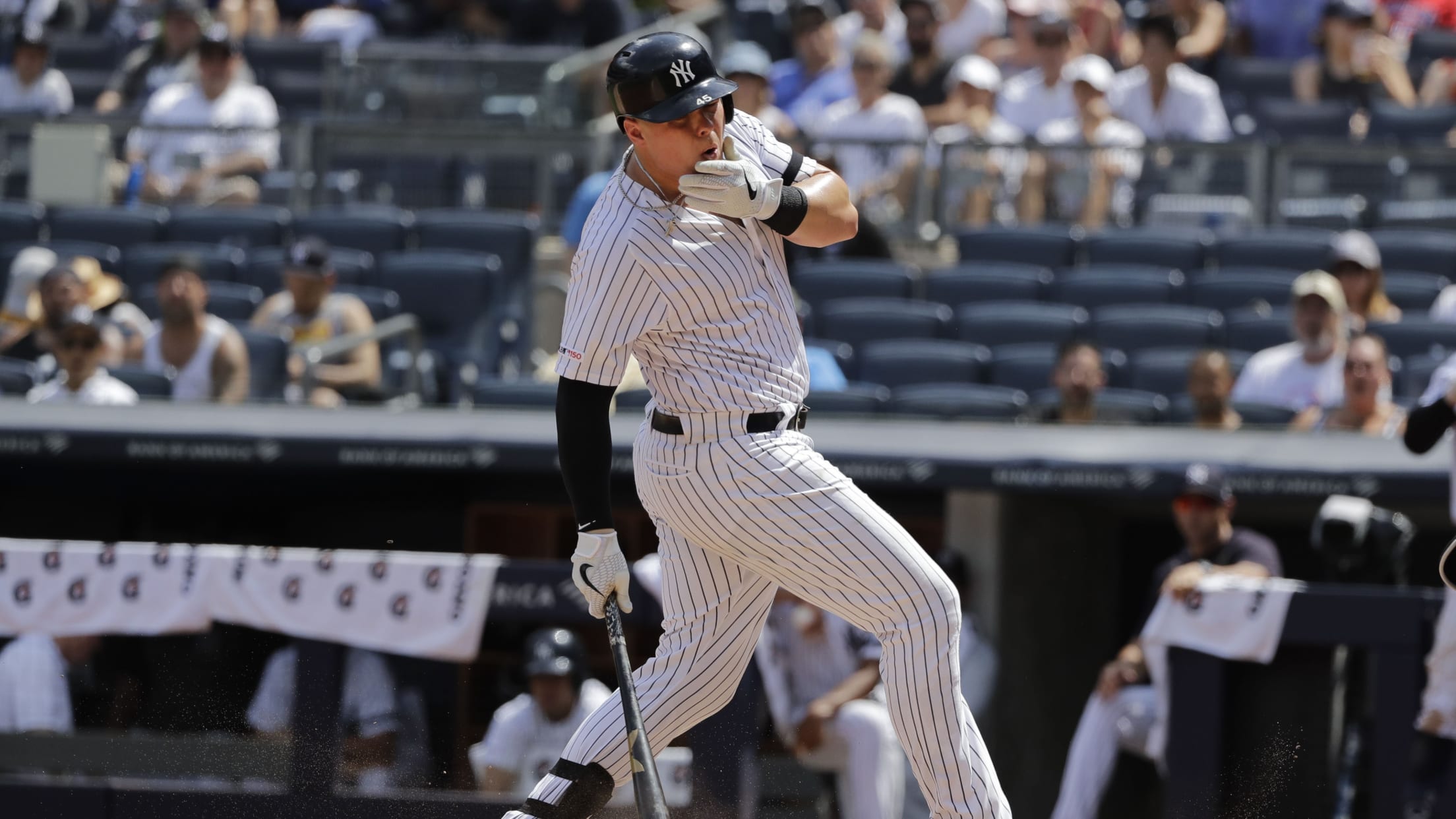 NEW YORK -- Luke Voit was removed from the Yankees' 11-5 win over the Rockies on Saturday in the top of the fifth inning following a hit-by-pitch that grazed his left shoulder before hitting him in the chin. It was a 91.4 mph four-seam fastball from Chad Bettis in the
Edgar's long journey to Hall set to conclude
Mariners icon set for Cooperstown induction on Sunday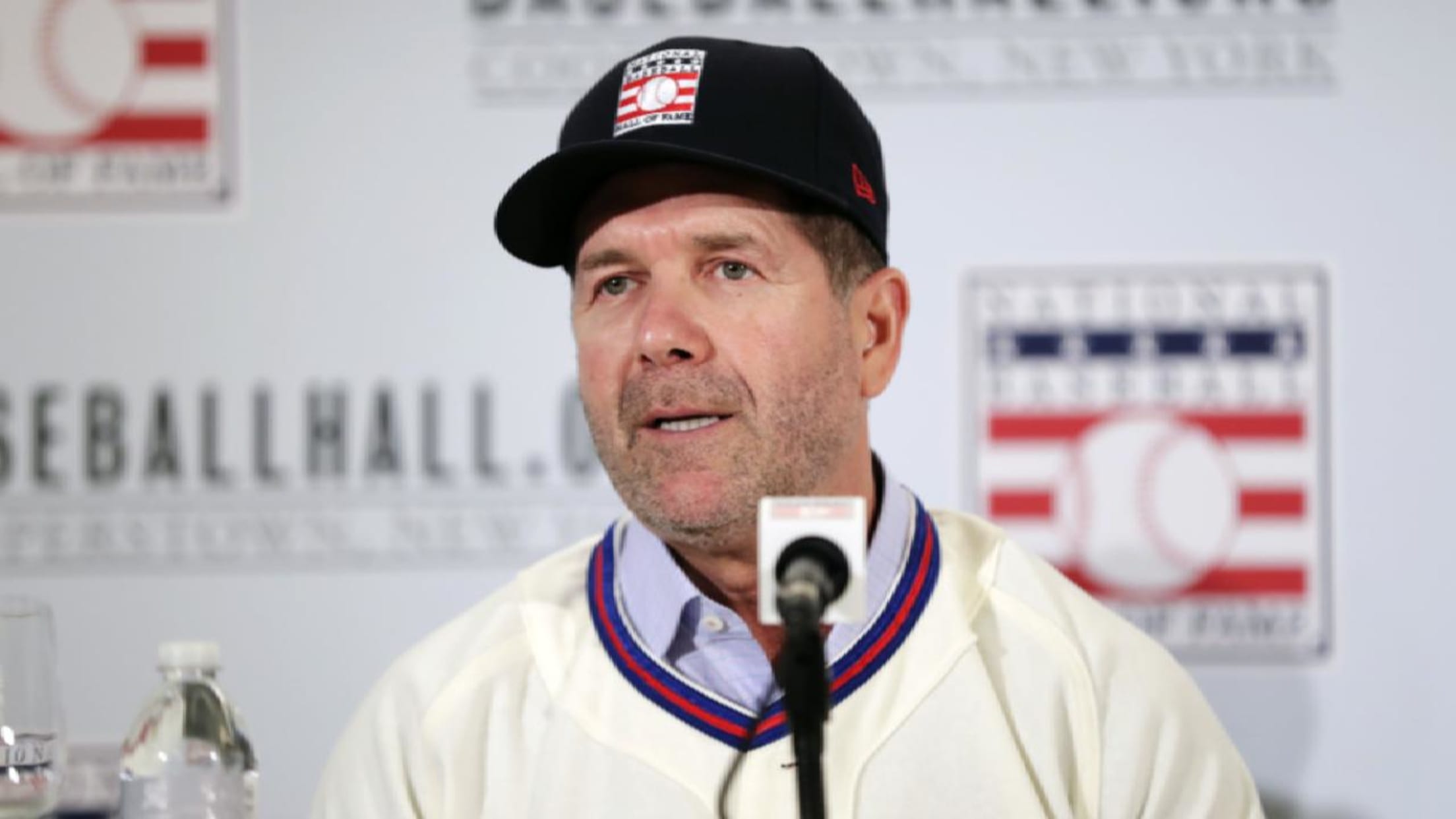 COOPERSTOWN, N.Y. -- For Edgar Martinez, this moment has been 10 years in the making. Or 36 years, really, from the time he broke into professional baseball as a shy 20-year-old at Class A Short Season in Bellingham, Wash. But the reality is finally sinking in for Martinez. He'll finally
Rutschman homers in his professional debut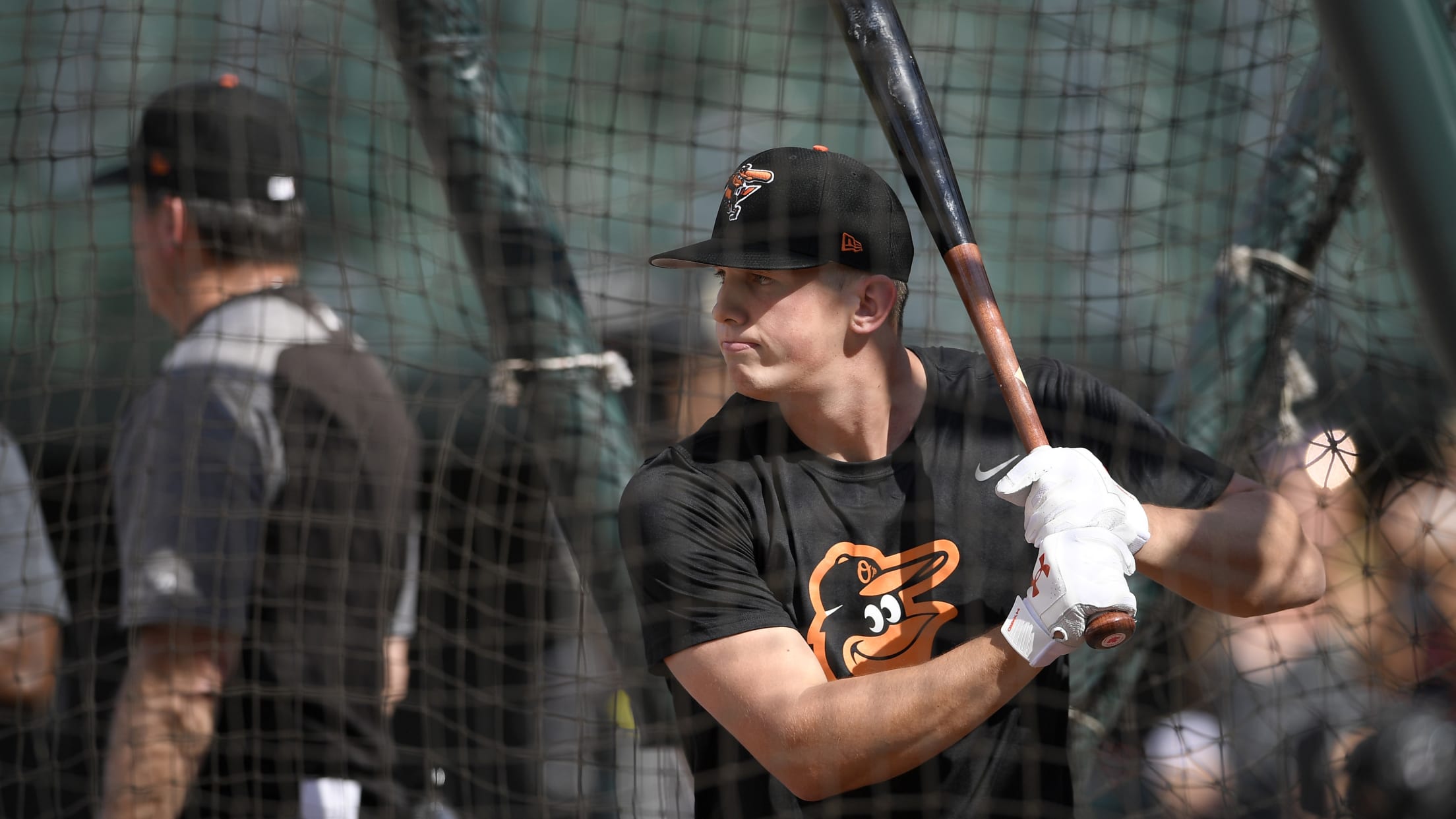 Adley Rutschman got his Orioles career started in a big way. The 2019 No. 1 overall Draft pick belted a home run to right field in his pro debut Saturday for the GCL Orioles.
Can Jays get 'Archer-like package' for Stroman?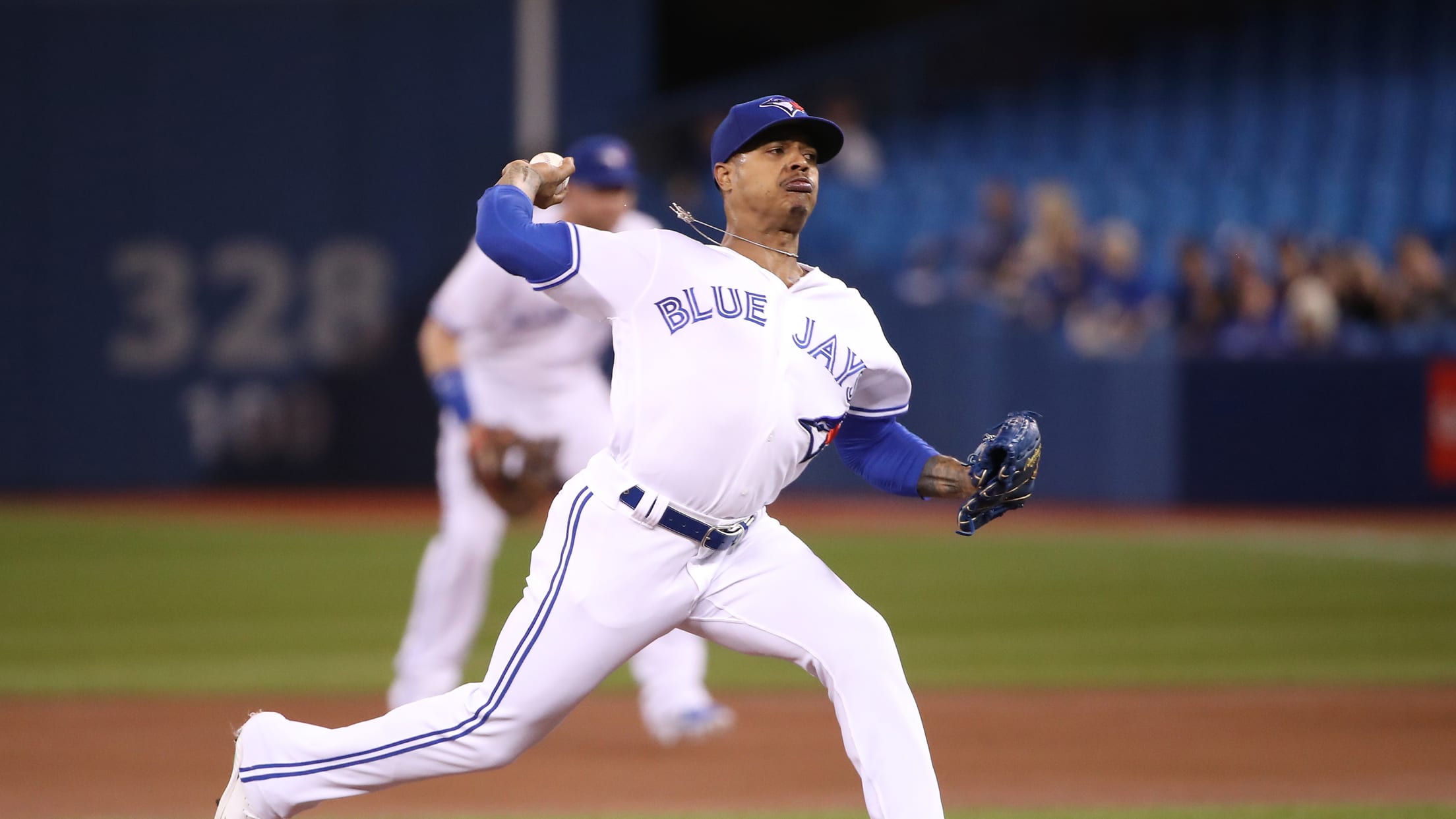 MLB.com is keeping track of all the latest news and trade rumors surrounding impending free agent Marcus Stroman right here.
Hall of Fame FAQ: What to know about induction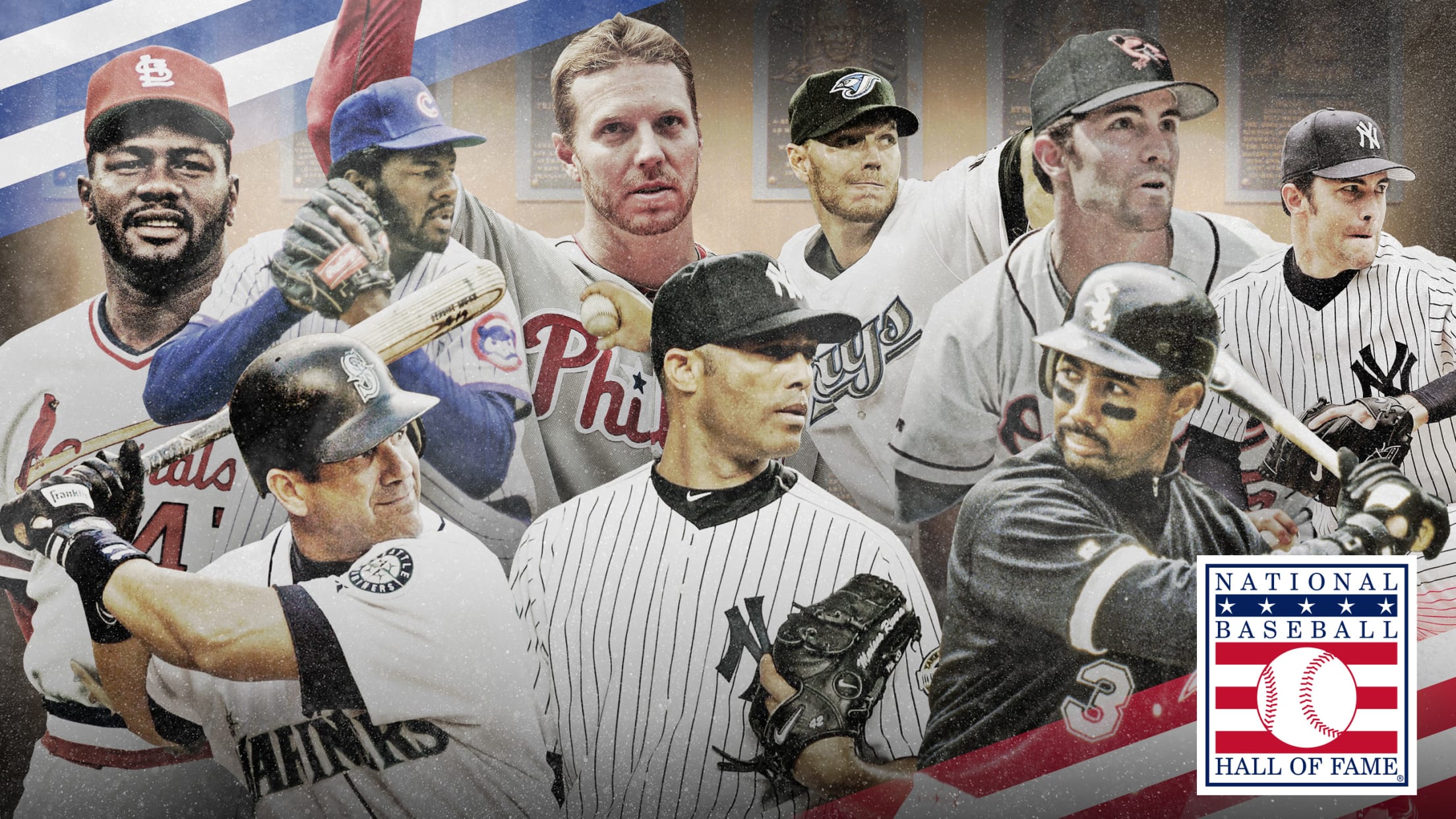 Enshrinement awaits the six-member Class of 2019 when the National Baseball Hall of Fame holds its annual induction ceremony this weekend. Mariano Rivera, Edgar Martinez, Mike Mussina, Lee Smith, Harold Baines and the late Roy Halladay will be saluted Sunday afternoon in Cooperstown, N.Y., with their bronze plaques unveiled before
HOF inductee Smith's key to his success? Sleep
COOPERSTOWN, N.Y. -- It took Lee Smith a long time to get to Cooperstown, but he is savoring the experience now that he is here. "All the work paid off," he said. Smith, 61, smiled and laughed easily Saturday afternoon at the Clark Sports Center, just outside of town and
Eovaldi returns from 60-day injured list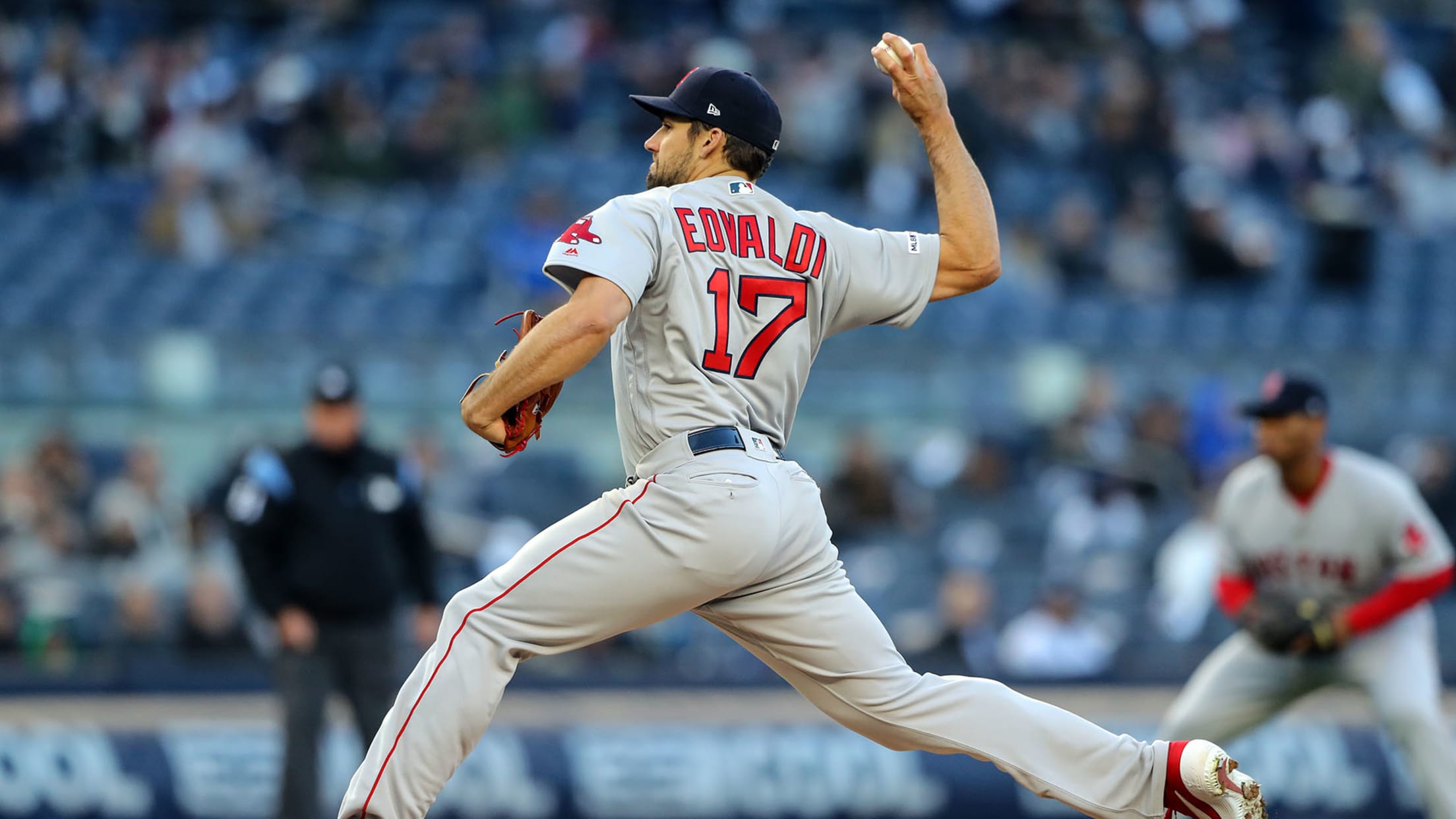 BALTIMORE -- Nathan Eovaldi made his long-awaited return to the 25-man roster ahead of Saturday's game against the Orioles. To make room for Eovaldi on the 25-man roster, the club optioned right-handed pitcher Ryan Weber to Triple-A Pawtucket. Red Sox manager Alex Cora wouldn't commit to the idea of Eovaldi
Rumors: Boyd, Greene, Nats, Minor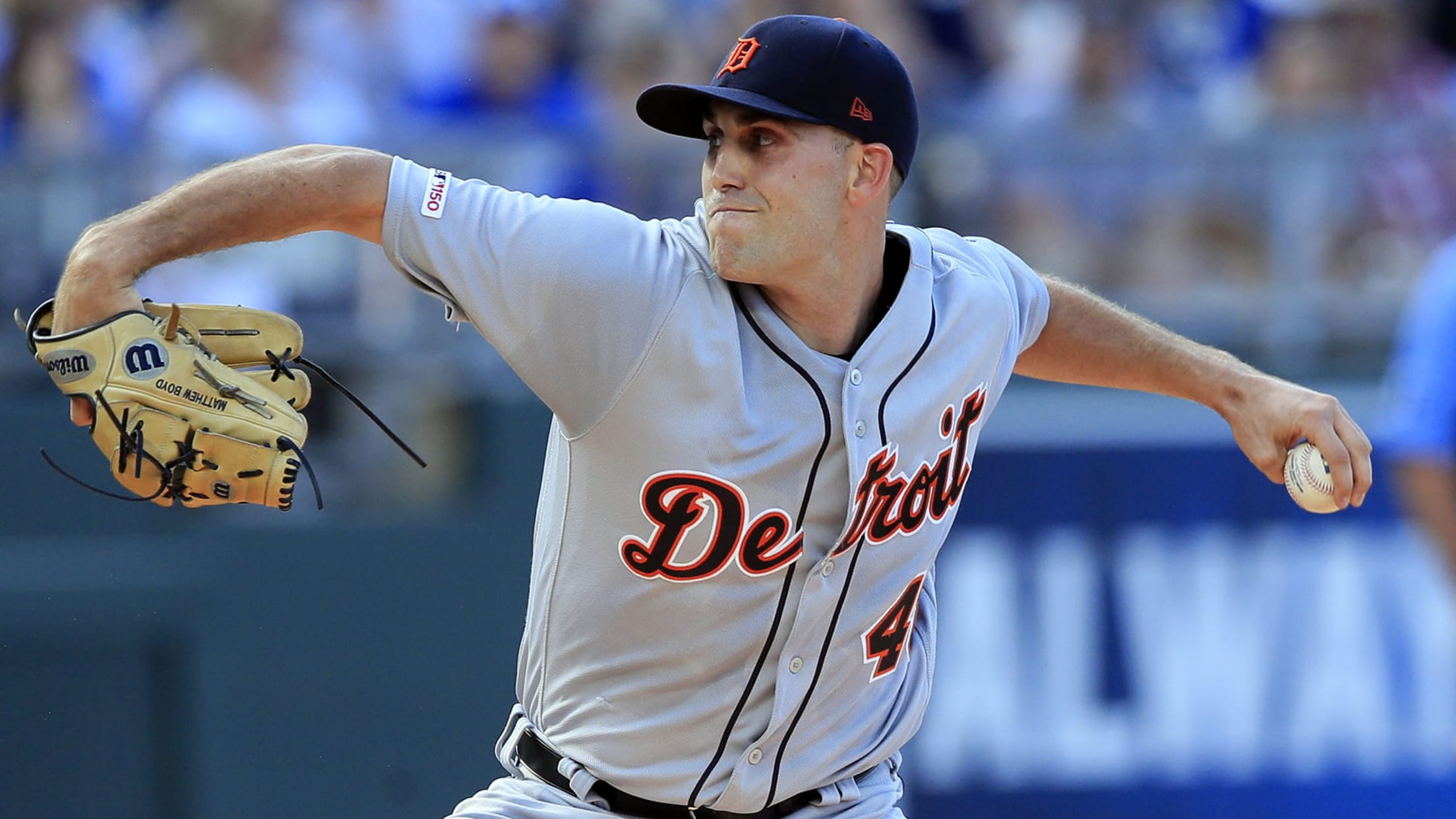 MLB.com is keeping track of all the latest free agent and trade rumors right here.
Injury updates: Scherzer, Maybin, Richards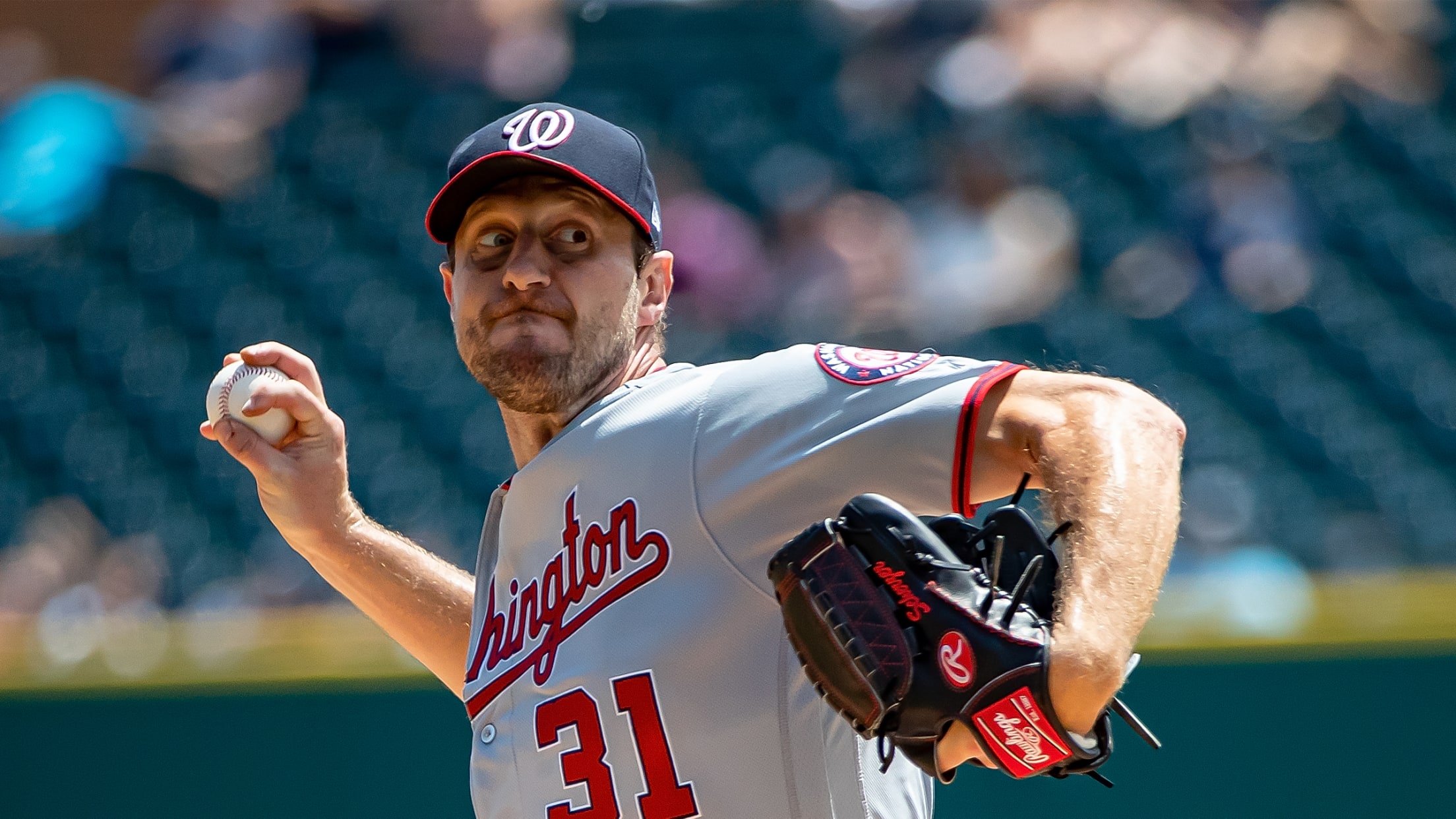 Here is the latest injury news from around Major League Baseball.
Padres recall No. 19 overall prospect Urias
San Diego will call up pitchers Morejon, Baez on Sunday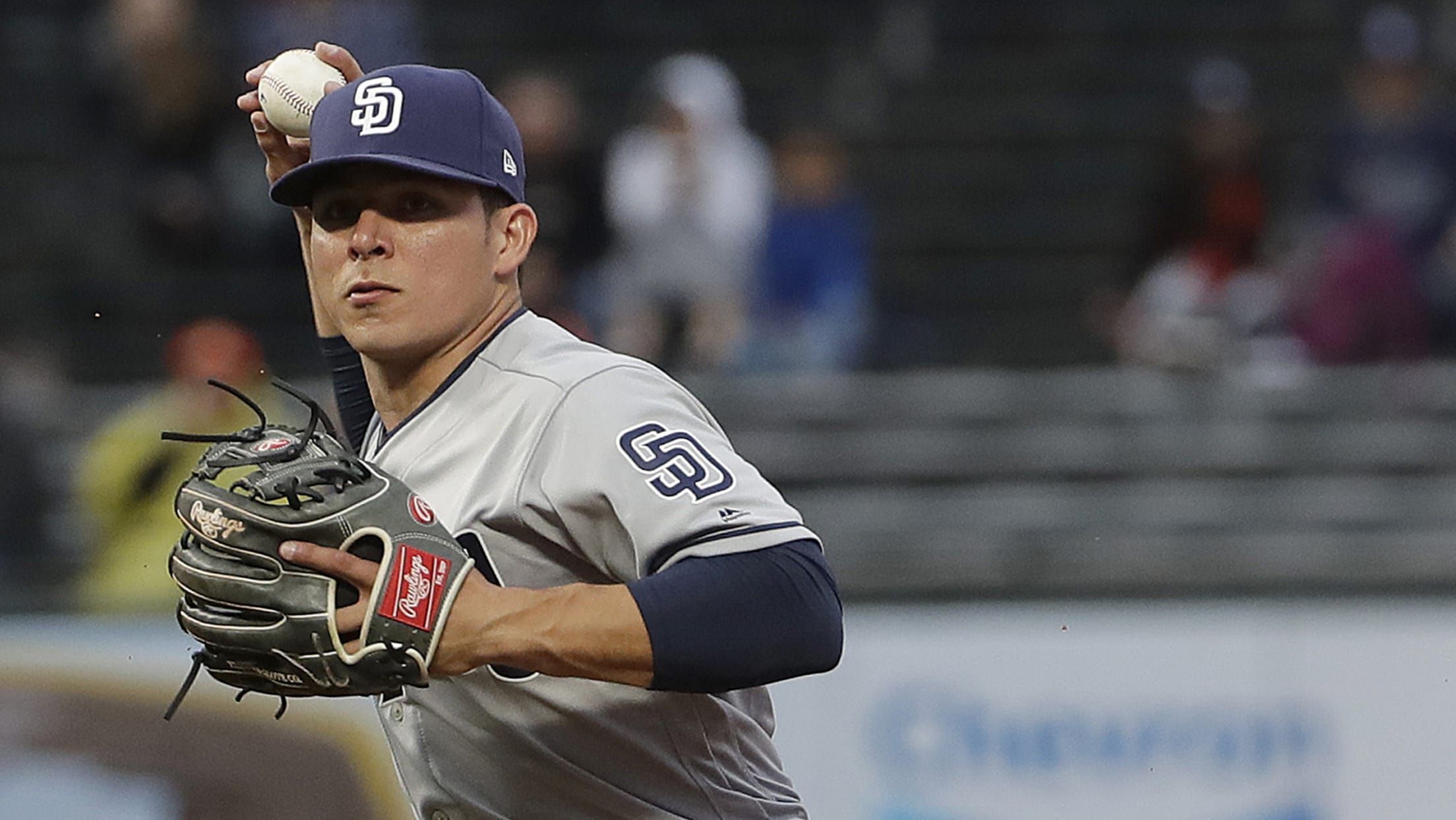 CHICAGO -- It was only a matter of time before Luis Urias got another chance to be back in the big leagues. The Padres recalled their No. 2 prospect from Triple-A El Paso prior to Saturday's game against the Cubs at Wrigley Field. Urias was in the starting lineup for
Stark, Helfer honored by Baseball Hall of Fame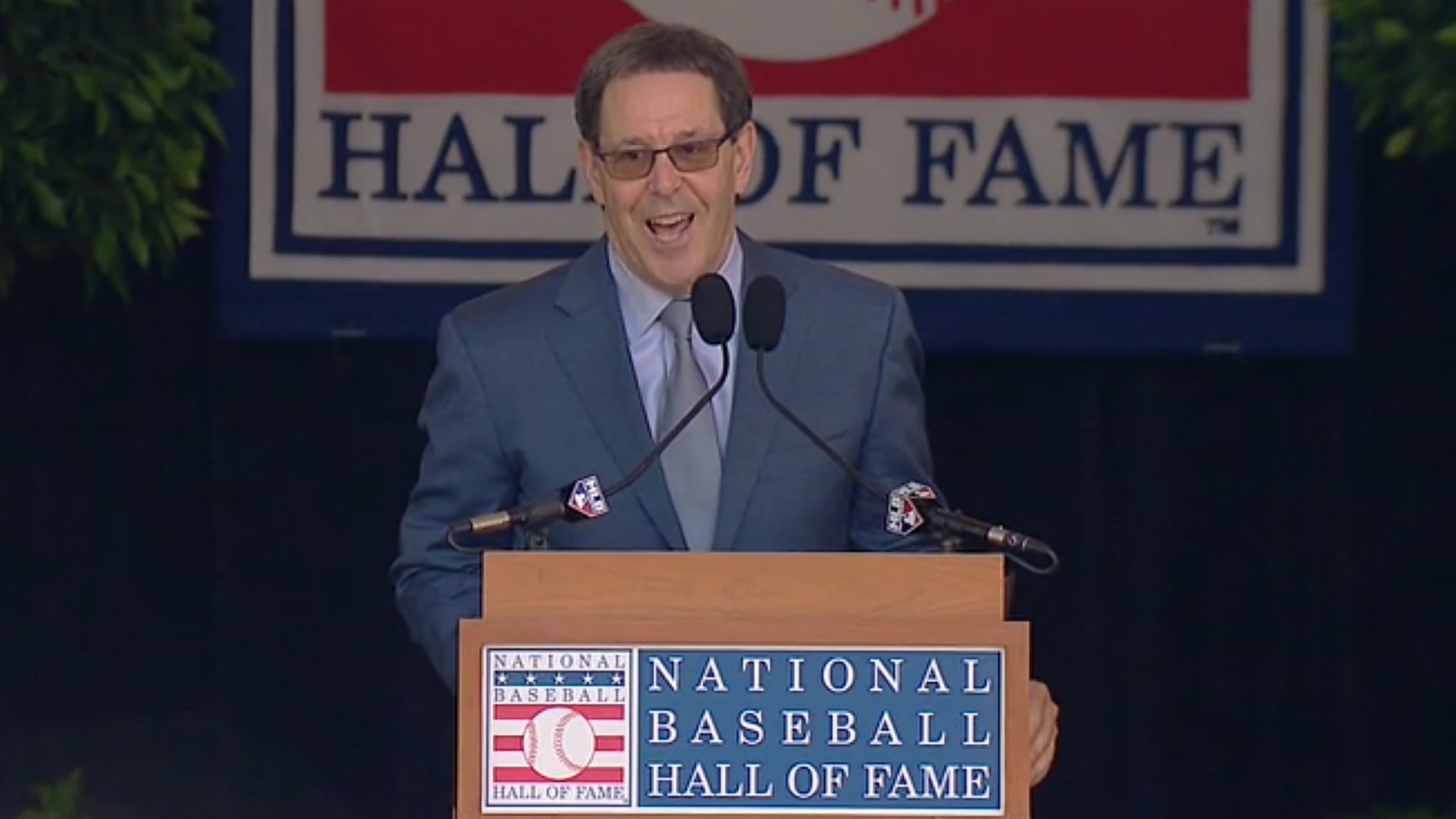 COOPERSTOWN, N.Y. -- Jayson Stark dreamed as a child that he would become a baseball writer. He went on to become one of the best. How cool is that? On Saturday, Stark received the 70th J.G. Taylor Spink Award for his "meritorious contribution to baseball writing" at the famed Doubleday
Swan song? 8 teams had eyes on Stroman's gem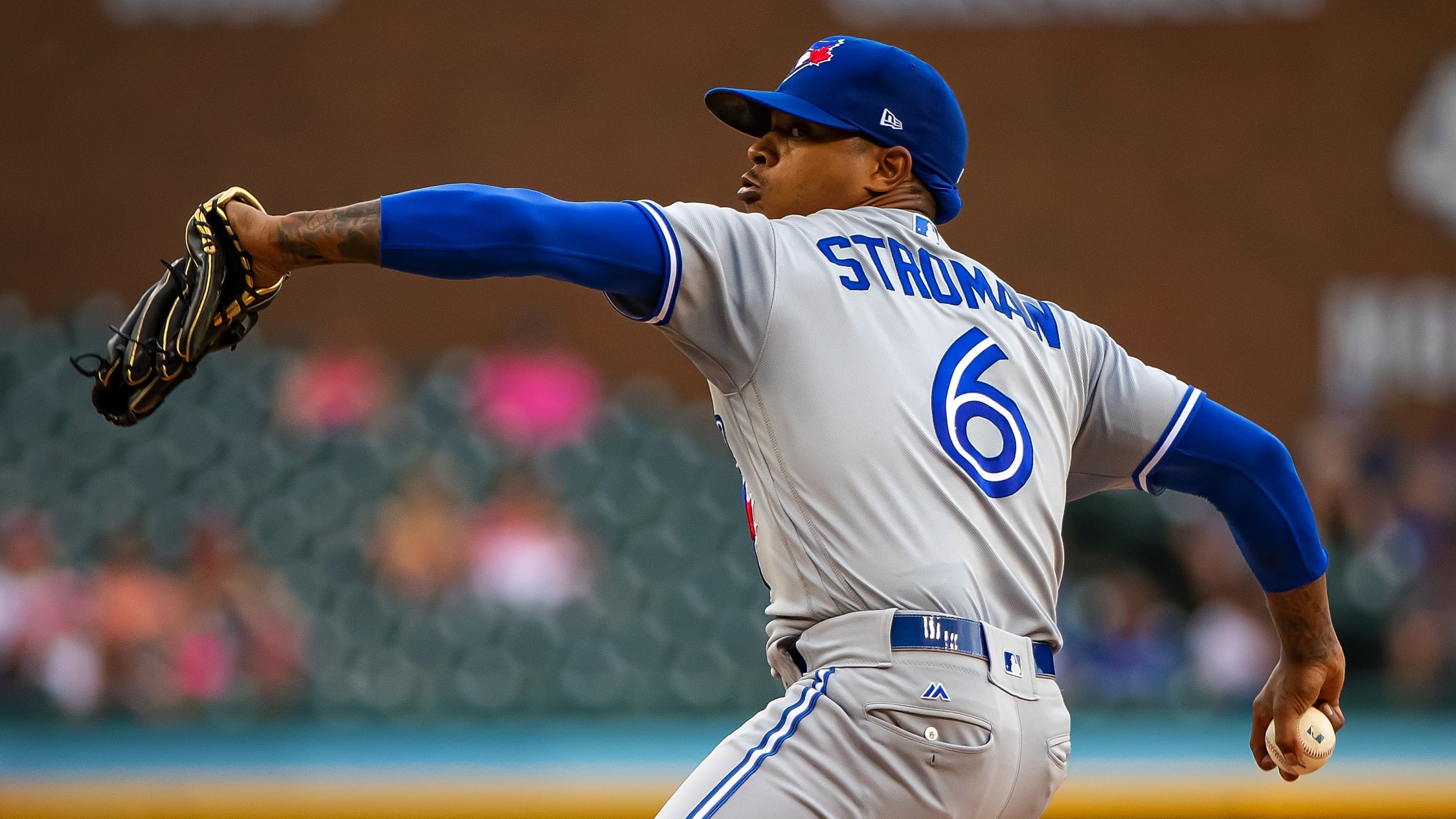 DETROIT -- The ball was not yet in Blue Jays center fielder Teoscar Hernandez's glove for the final out of the seventh inning on Friday night at Comerica Park, and Marcus Stroman's satisfied stroll to the visiting dugout was well underway. Stroman had thrown 101 pitches without issuing a walk
Alonso gets rare day off amid minor slump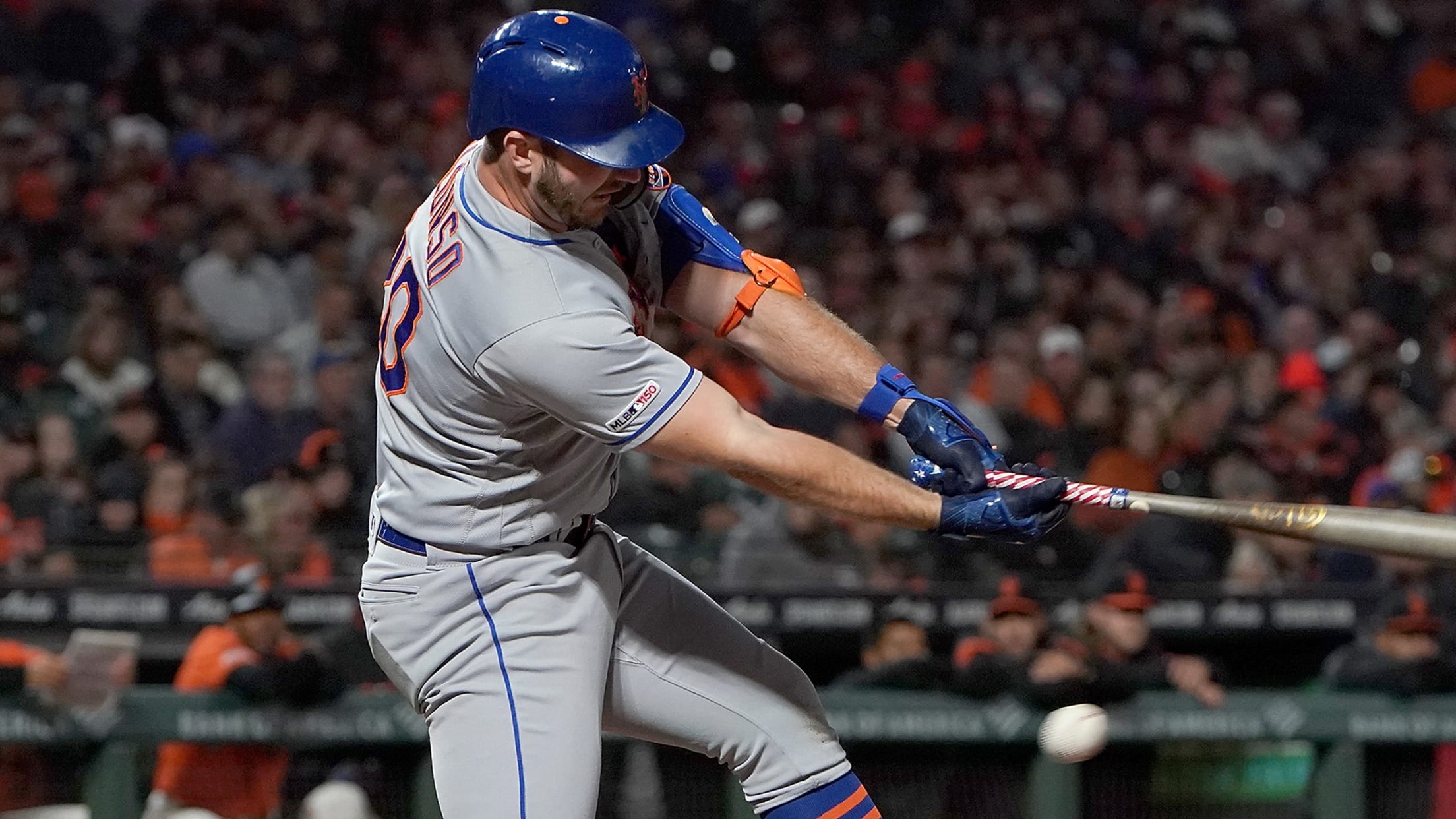 SAN FRANCISCO -- Earlier this week, Mickey Callaway was speaking to Todd Frazier about his 2015 Home Run Derby experience when Frazier mentioned how much that event sapped him, physically. In the days following the Derby, Frazier went 0-for-10 before warming at the plate later in July. With that conversation
Trade piece Leake falls just short of perfecto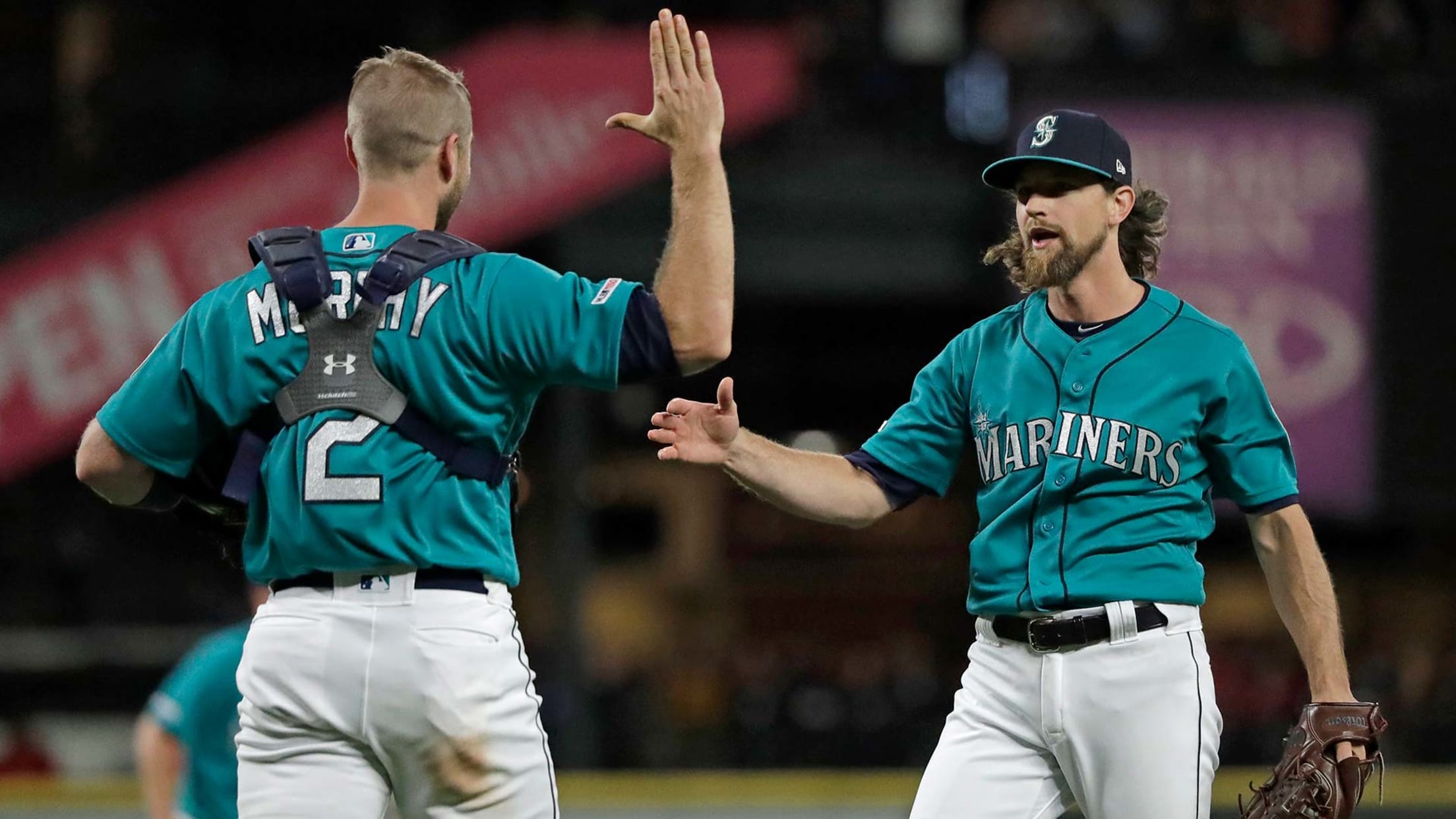 SEATTLE -- Mike Leake might not be in Seattle in two weeks. He could be dealt ahead of the July 31 Trade Deadline and might soon be pitching in a pennant chase. He certainly threw like he was in one during the Mariners' 10-0 win over the Angels on Friday.
Have Giants 'pulled back' in Bumgarner trade talks?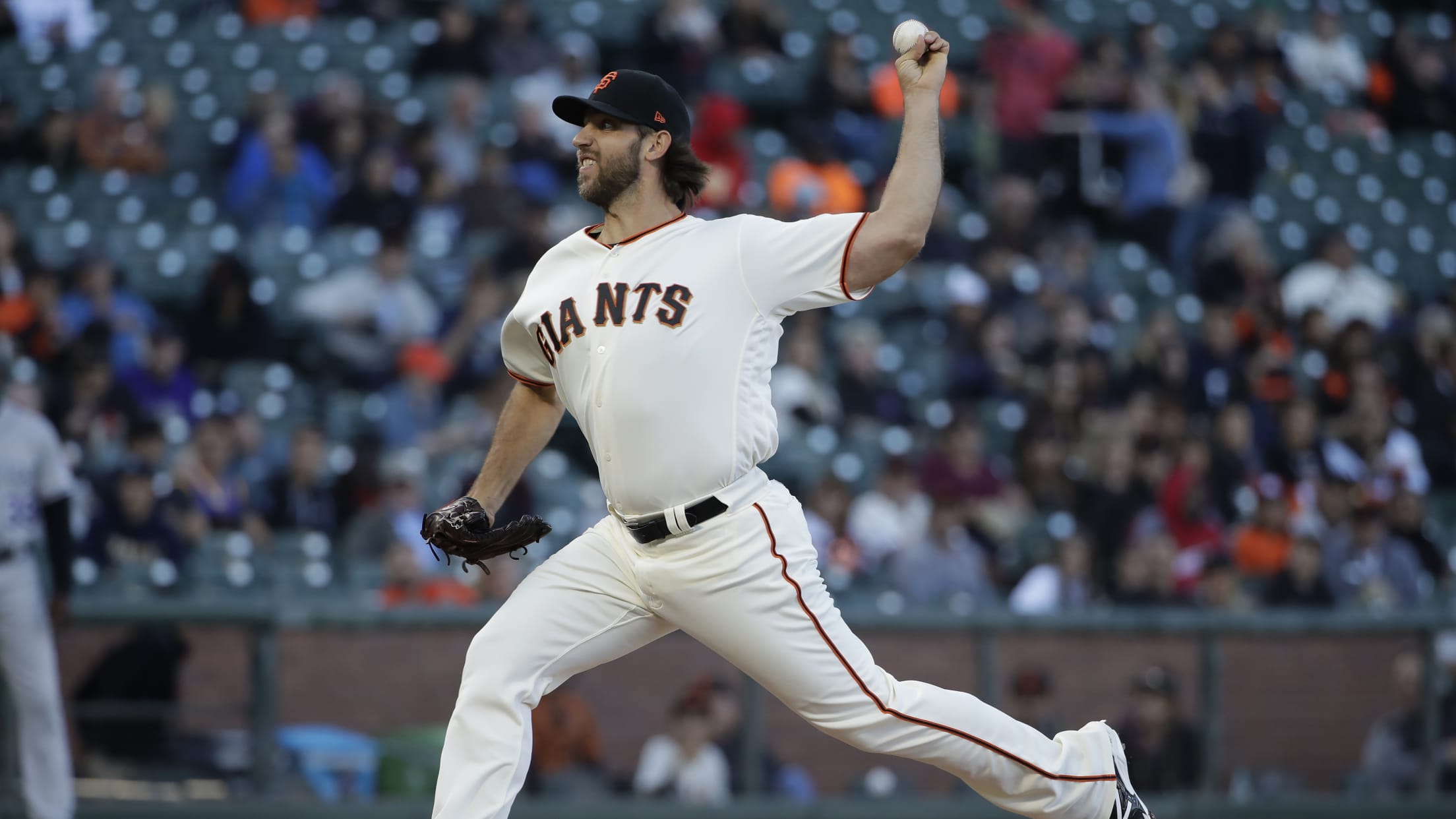 MLB.com is keeping track of all the latest news and trade rumors surrounding impending free agent Madison Bumgarner right here.
Perfect games broken up in 9th inning or later
Pitchers coming ever so close to one of baseball's rarest feats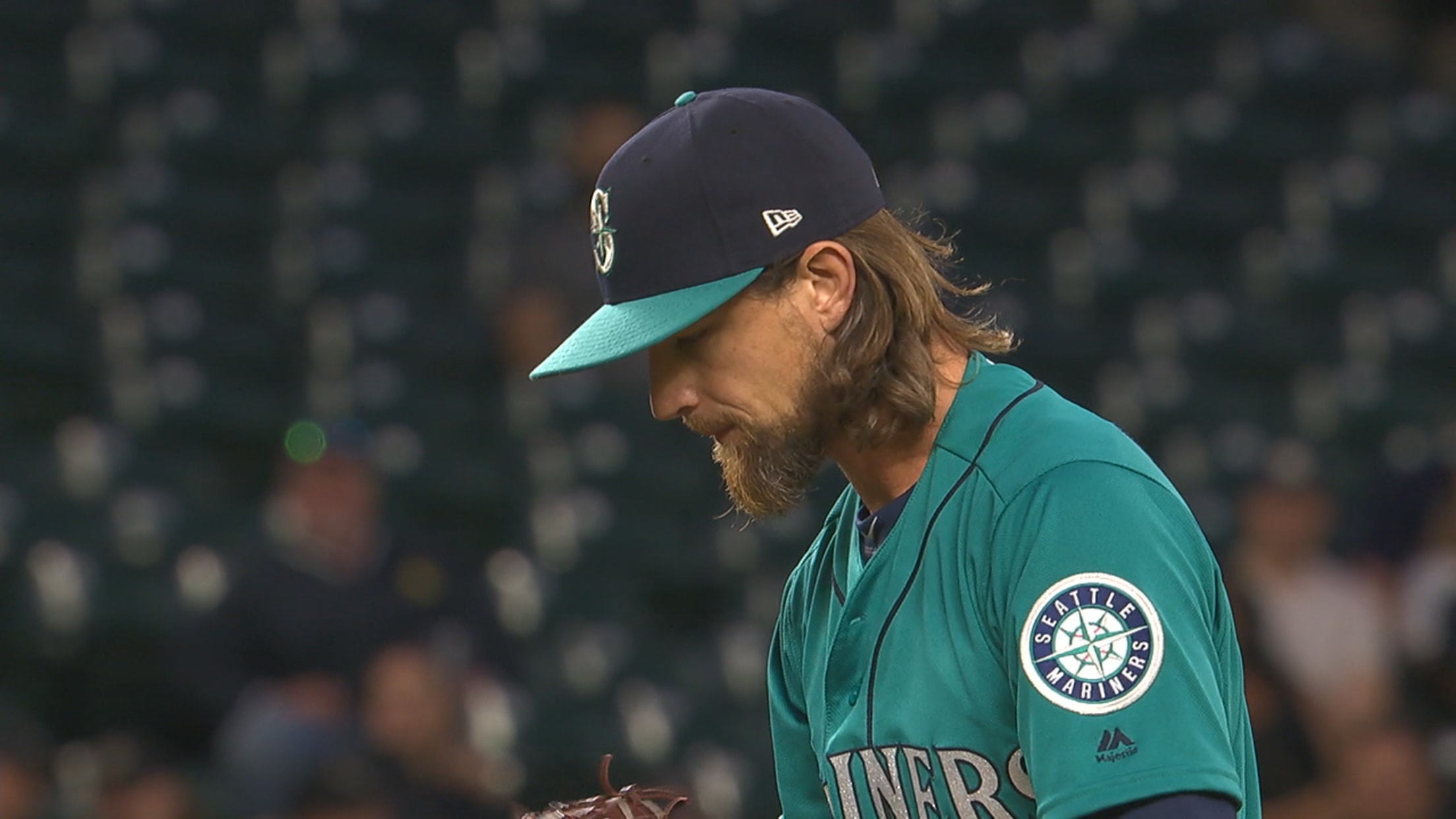 There have only been 23 perfect games in Major League history, but there have been several occasions in which other pitchers' names could have been etched in the history books had it not been for a hitter reaching base in the ninth inning or later. Here are the 12 most
LA 'pen features playoff cast after Ryu's gem
Maeda turns in 1-2-3 eighth ahead of Jansen's 24th save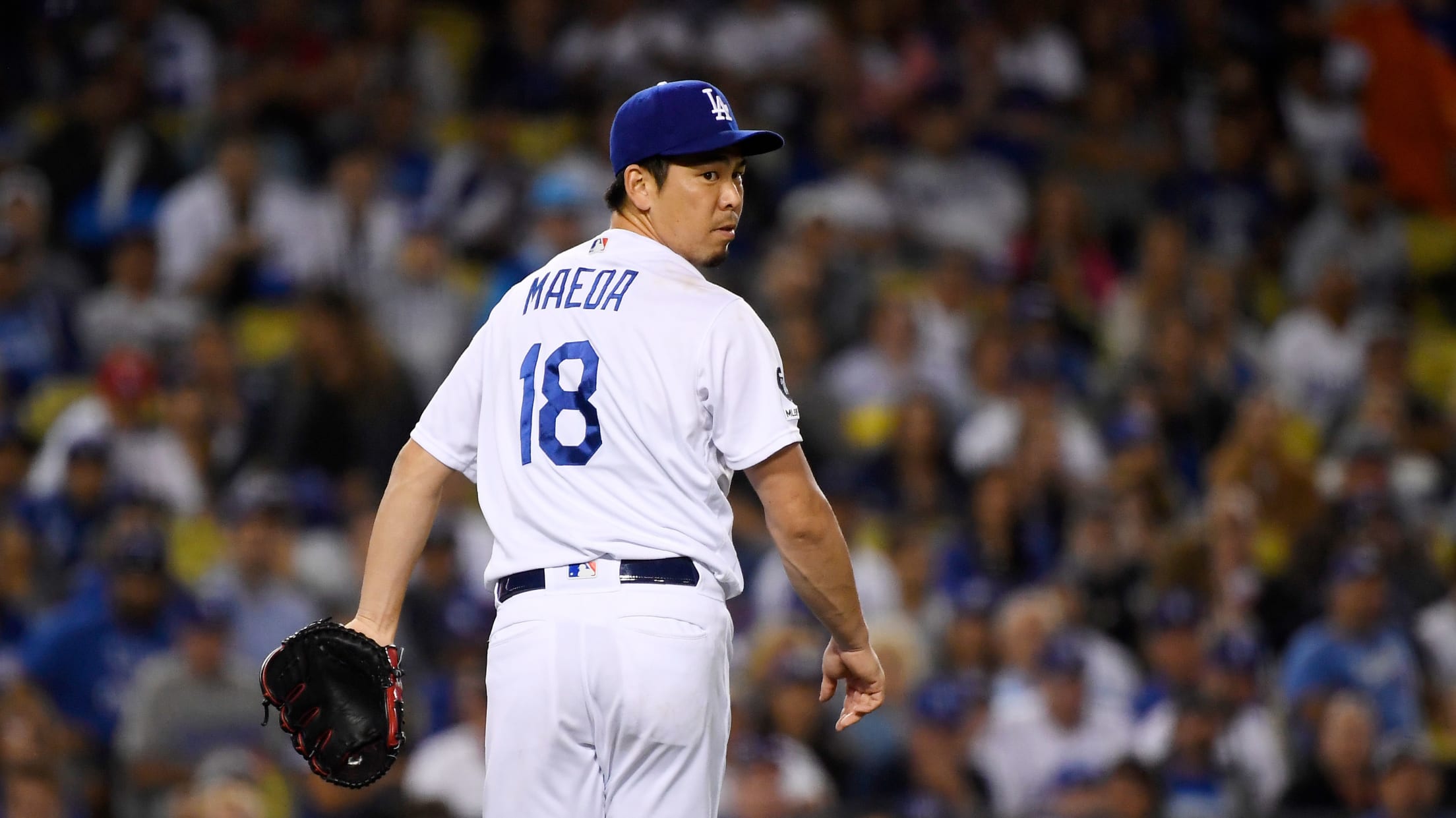 LOS ANGELES -- Whatever happens between now and the July 31 Trade Deadline, Dodgers fans probably got a glimpse of the October bullpen on Friday night when Kenta Maeda pitched in relief. In his first non-start of the year, the reluctant reliever threw a 1-2-3 eighth inning with two strikeouts,