Braves win NL East again, chase waterfall
Folty continues comeback effort; McCann hits 2-run HR in clincher: 'This organization means the world to me'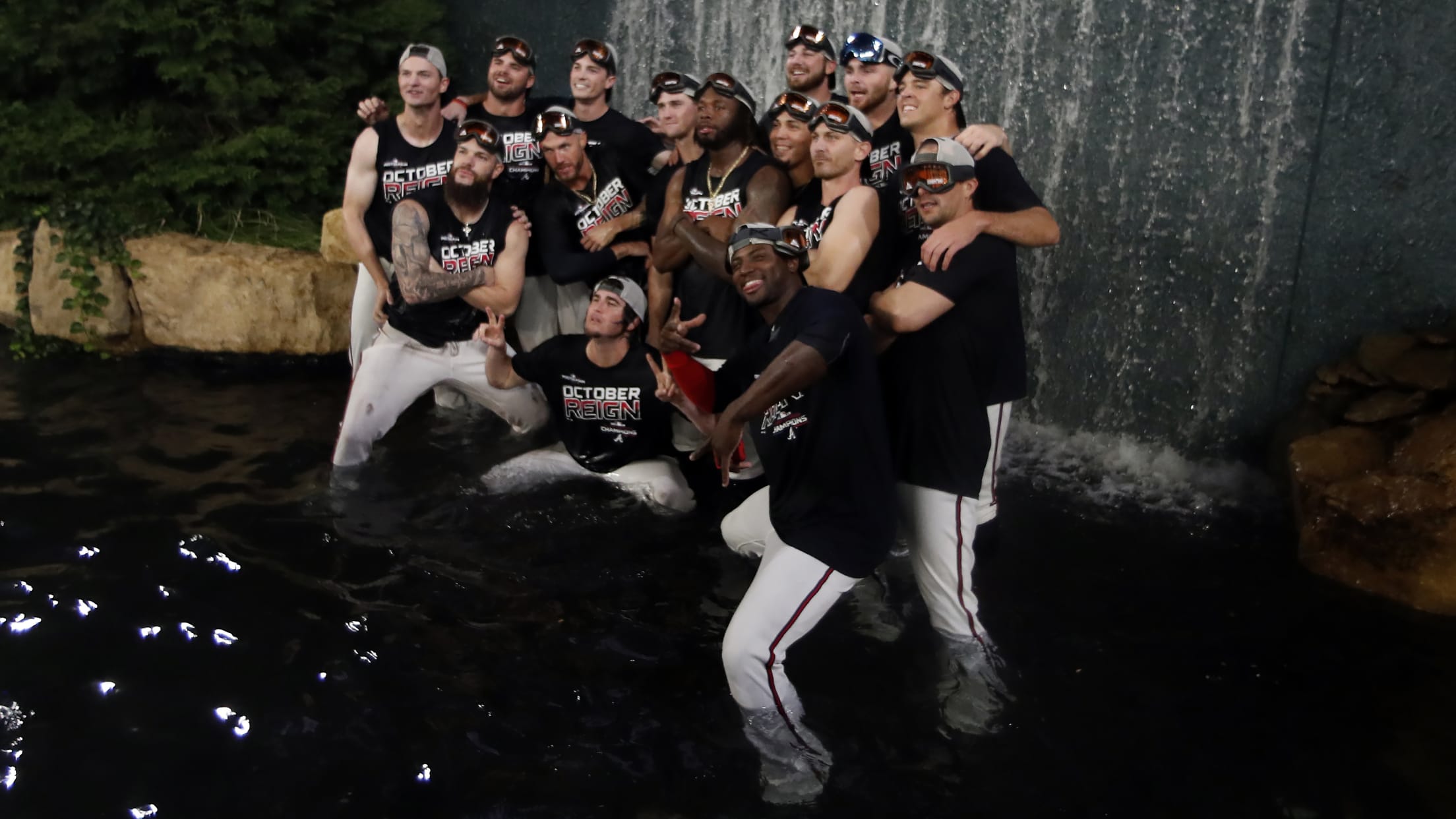 ATLANTA -- The Braves have extended the trend of winning the National League East every year Tiger Woods has won The Masters, and they have now started their own "tradition unlike any other" by taking their celebration to the waterfall located beyond SunTrust Park's center field wall. After bathing in
Alonso becomes 2nd rookie to hit 50 HRs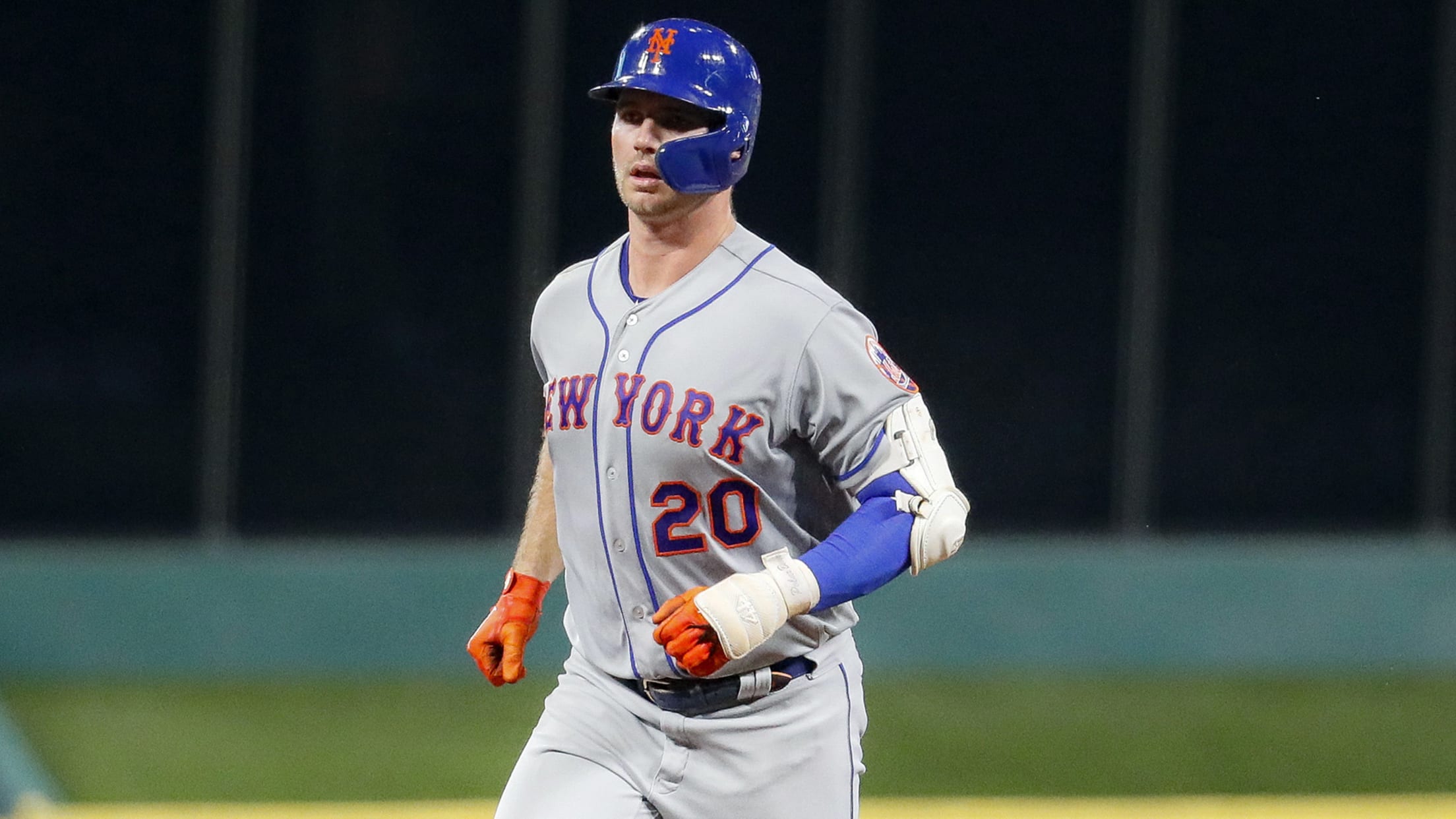 CINCINNATI – Fifty, by a mile. Mets first baseman Pete Alonso's assault on the record books continued Friday night in the Mets' 8-1 win over the Reds at Great American Ball Park. With one out and a runner on first in the eighth, Alonso clobbered a 2-2 pitch from Cincinnati
Astros trim magic number to win AL West to 1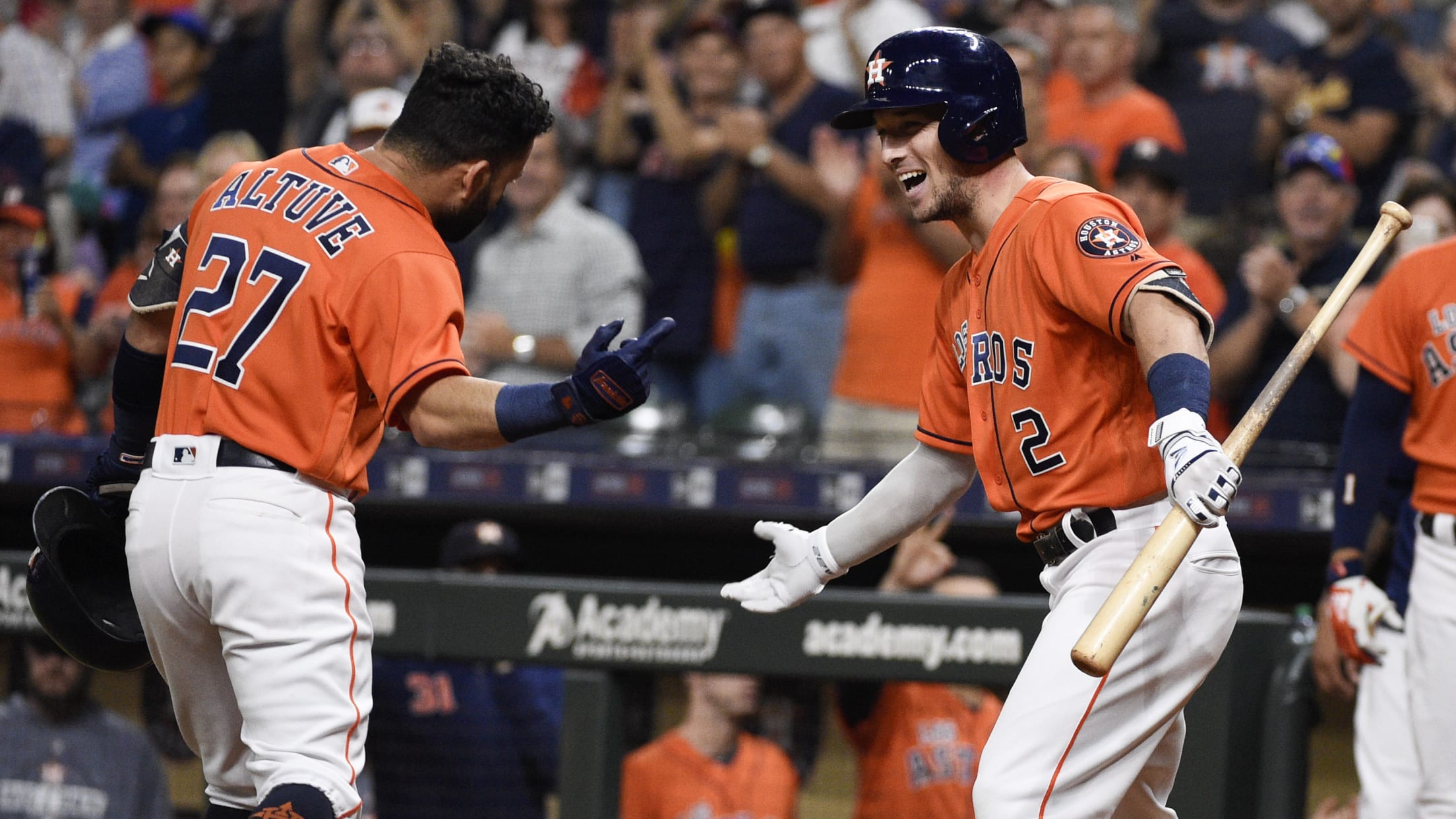 HOUSTON -- The Astros worked quickly Friday night to make sure they had done their part, bashing three homers in the first inning to jump out to a five-run lead over the Angels. It was up to pitcher Zack Greinke to hold it, which he barely did for five innings,
Set to tie knot next week, Twins' Dobnak delivers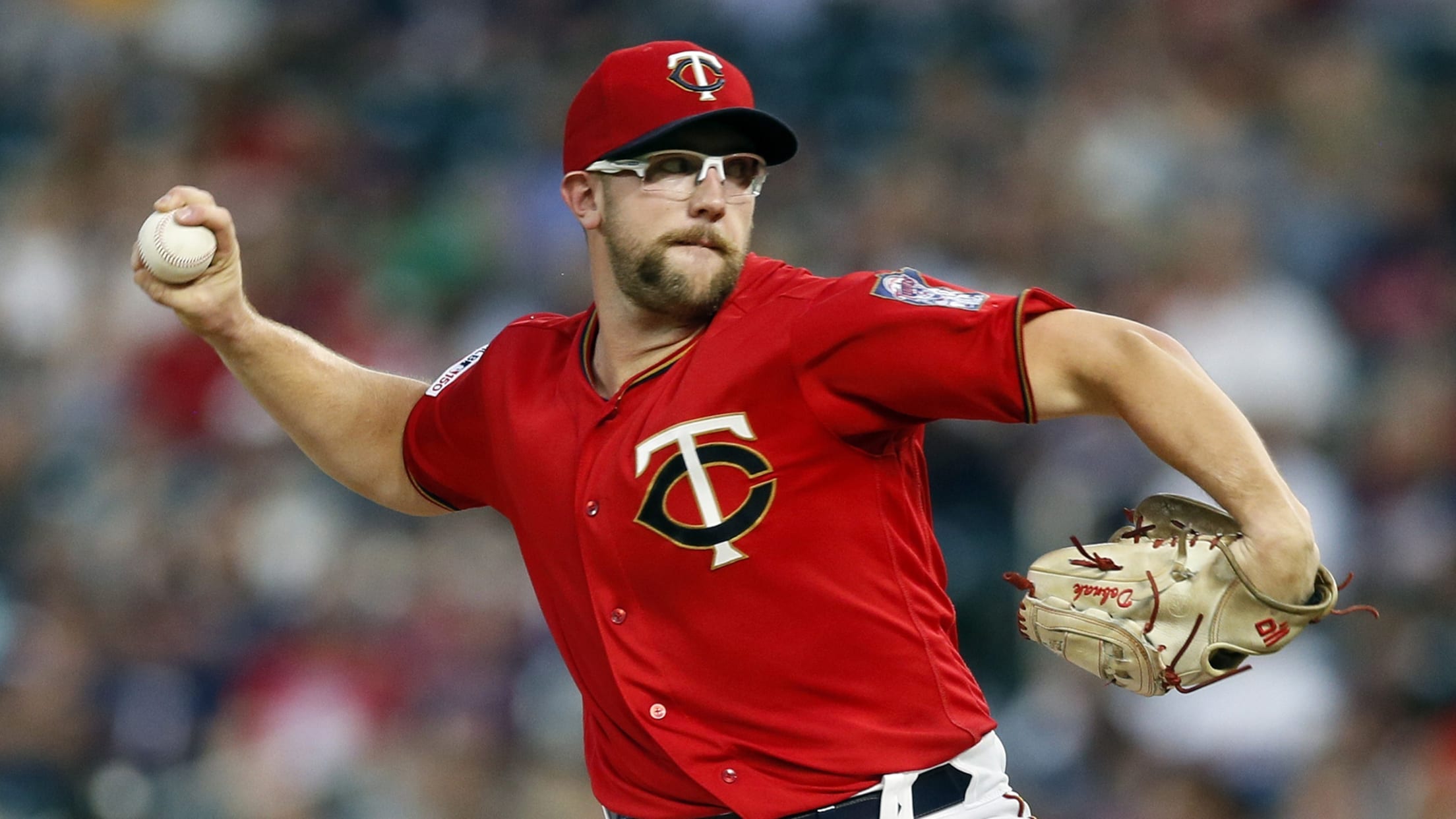 MINNEAPOLIS -- Five months ago, Randy Dobnak threw his first pitch of the season in Class A Advanced Fort Myers. Only two years ago, he was pitching for the Utica Unicorns in the obscure United Shore Professional Baseball League, which had never before produced a Major League player. Considering all
Gleyber slips, stays in, exits with leg weakness
Boone says star infielder will be examined, likely OK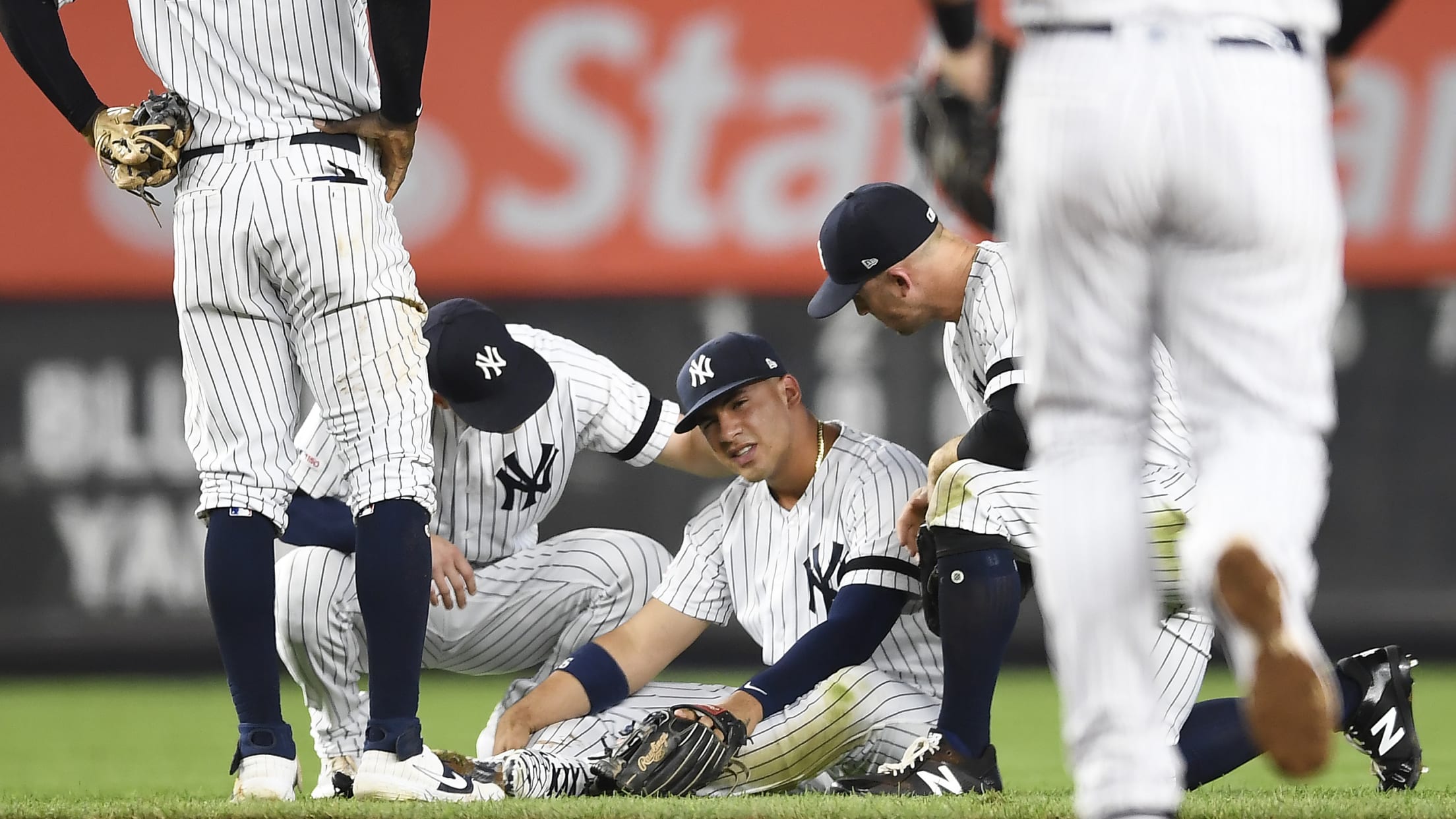 NEW YORK -- Gleyber Torres is the only remaining position player from the Yankees' Opening Day lineup to have avoided the injured list, and as the club prepares for its most important games of the season, his teammates are hoping that the standout infielder's good fortune will continue. Torres' legs
With Red Sox out, no repeat champ for another year
Boston's elimination means there will be a new WS winner for another year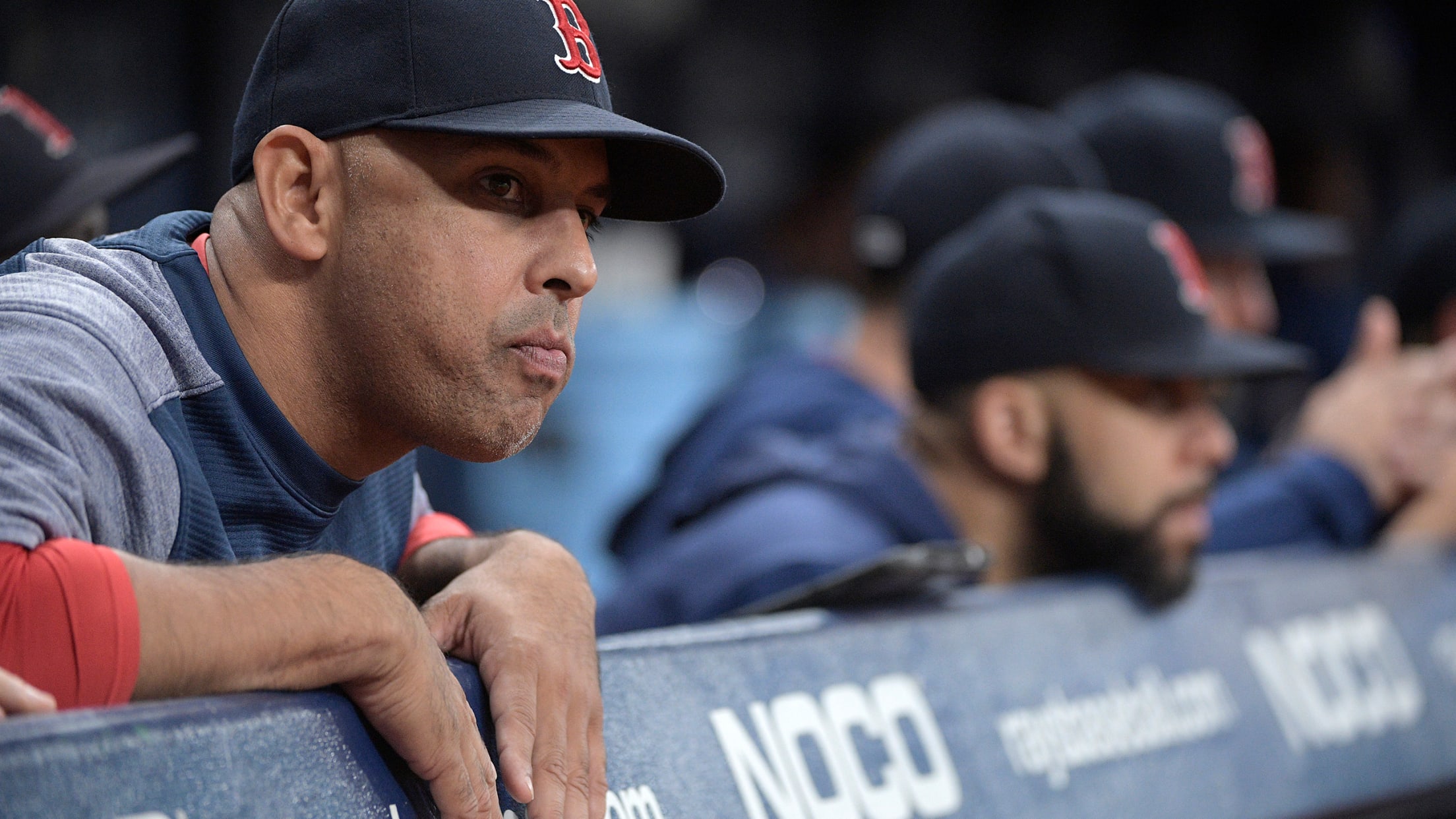 For the 19th straight season, there will be a new World Series champion. The Red Sox, who won last year's Fall Classic, were eliminated from postseason contention on Friday when Cleveland beat the Phillies, 5-2, ending any chance of Boston making the Wild Card Game. So the 2019 World Series
Anderson helps Crew move up in playoff chase
Right-hander throws 6 scoreless; Counsell wins 400th game as skipper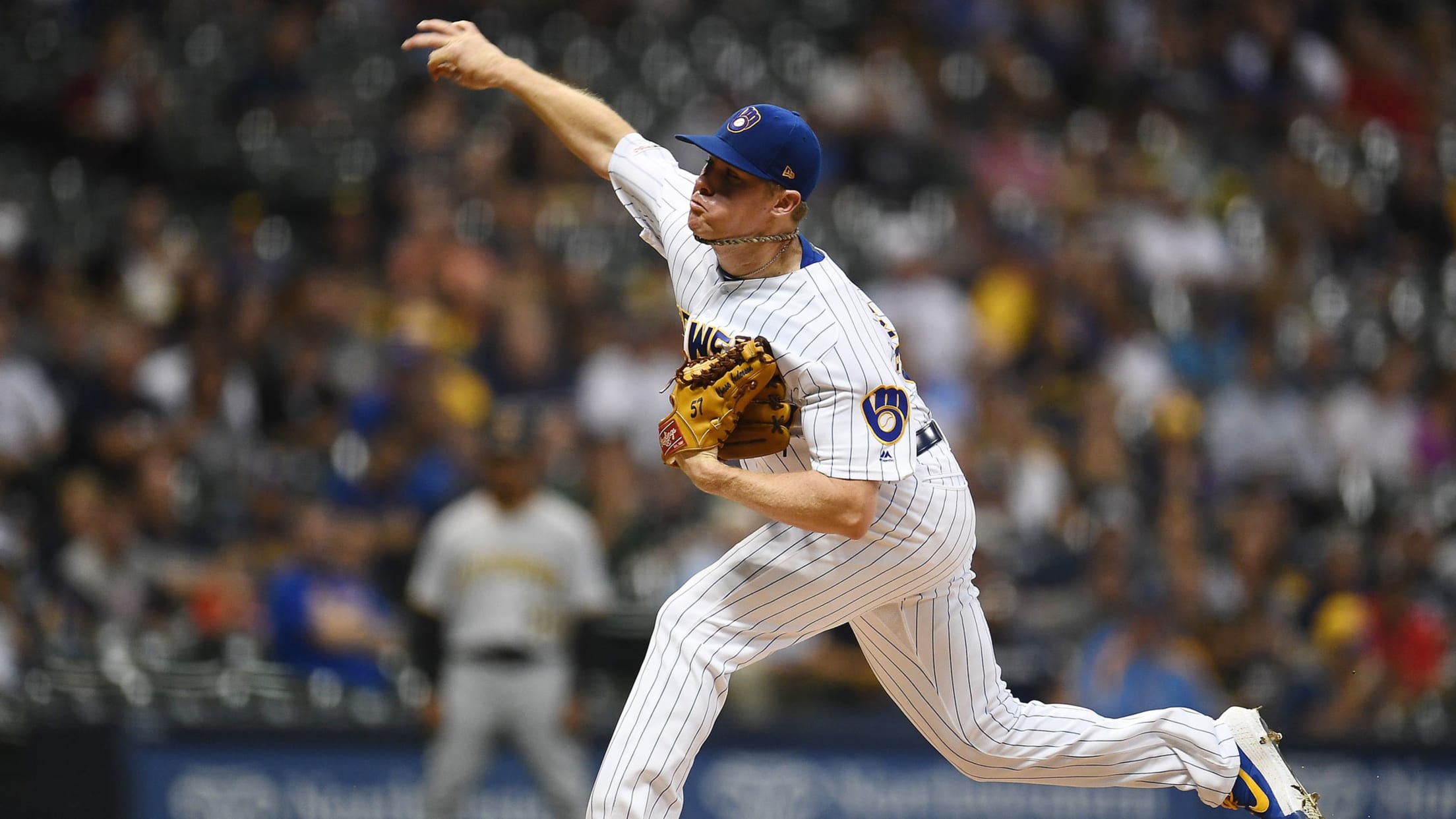 MILWAUKEE -- The Brewers beat the Padres on Thursday afternoon, affording anyone interested the opportunity to watch the opener of a supercharged four-game series between the Cardinals and Cubs that night. Milwaukee manager Craig Counsell instead kept tabs on high school football. Counsell can hear the sounds of his alma
Adames walks it off with 11th-inning RBI knock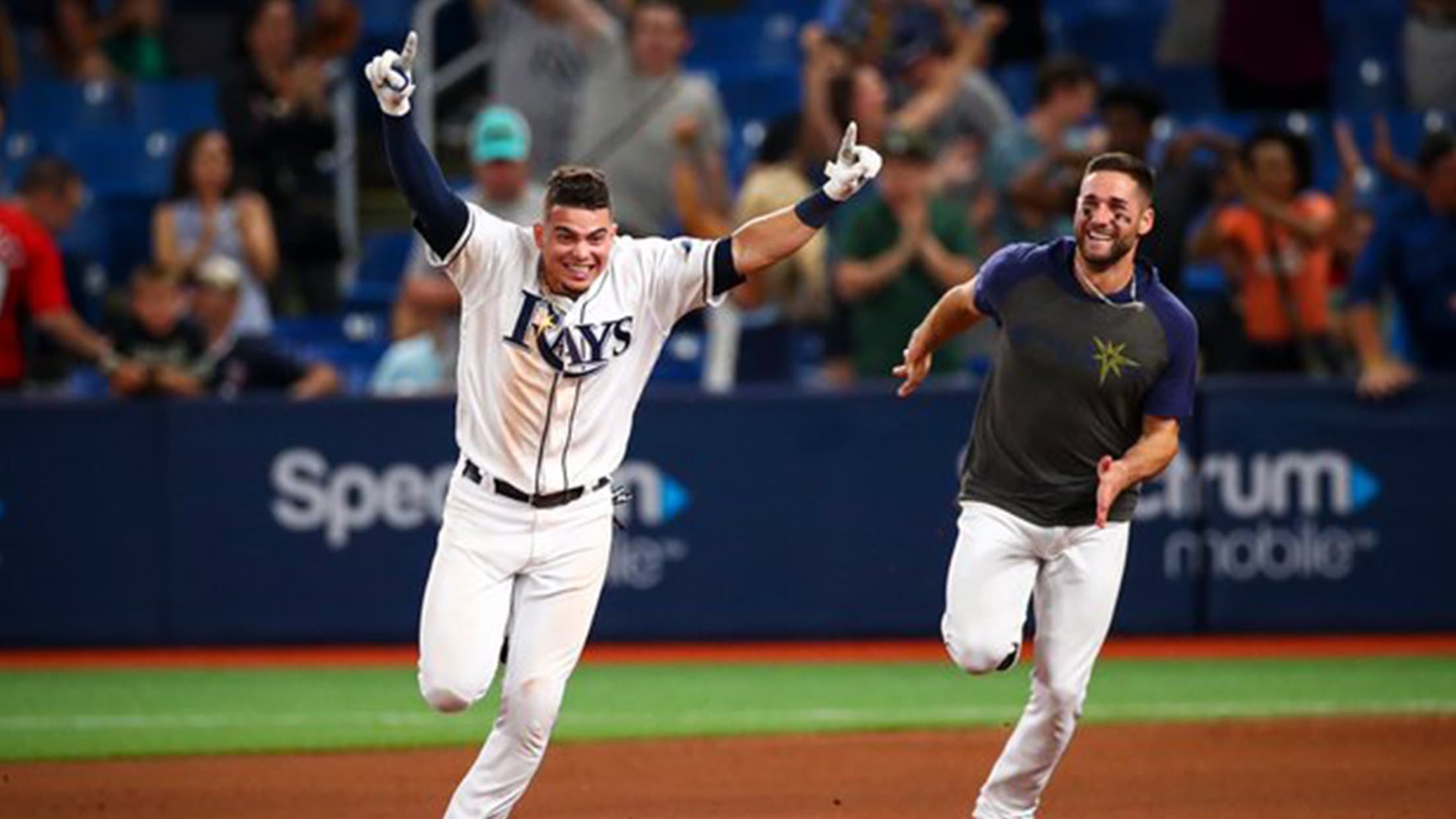 ST. PETERSBURG -- Before Friday's game, the Rays talked about the importance of playing well during their final six-game homestand of the season in order to give themselves a chance to clinch a postseason spot. At times, the Rays have struggled at Tropicana Field this season. But it was a
Injury updates: Gleyber, Tribe, K. Marte, Wong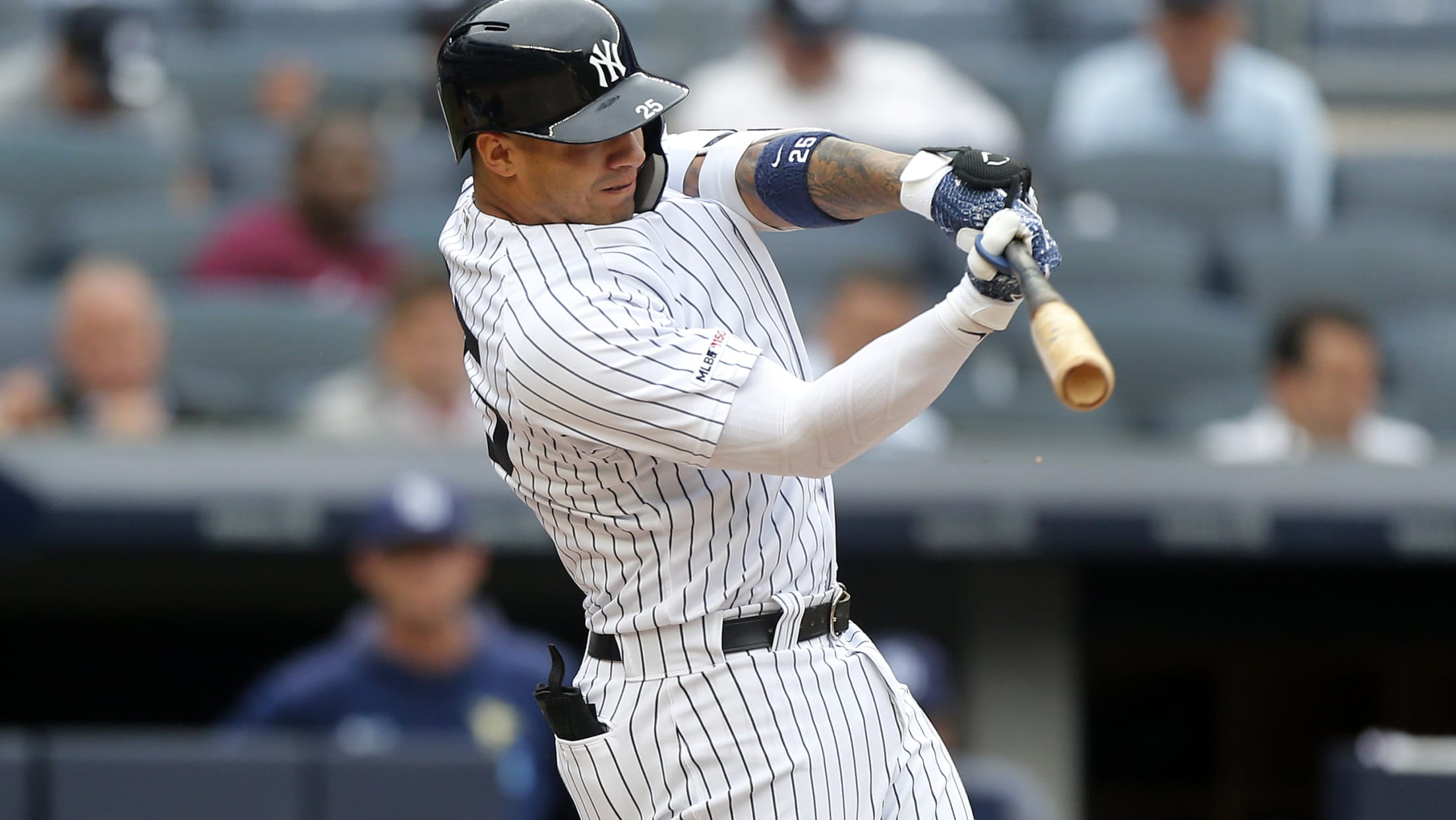 Here is the latest injury news from around Major League Baseball.
Explaining postseason tiebreaker scenarios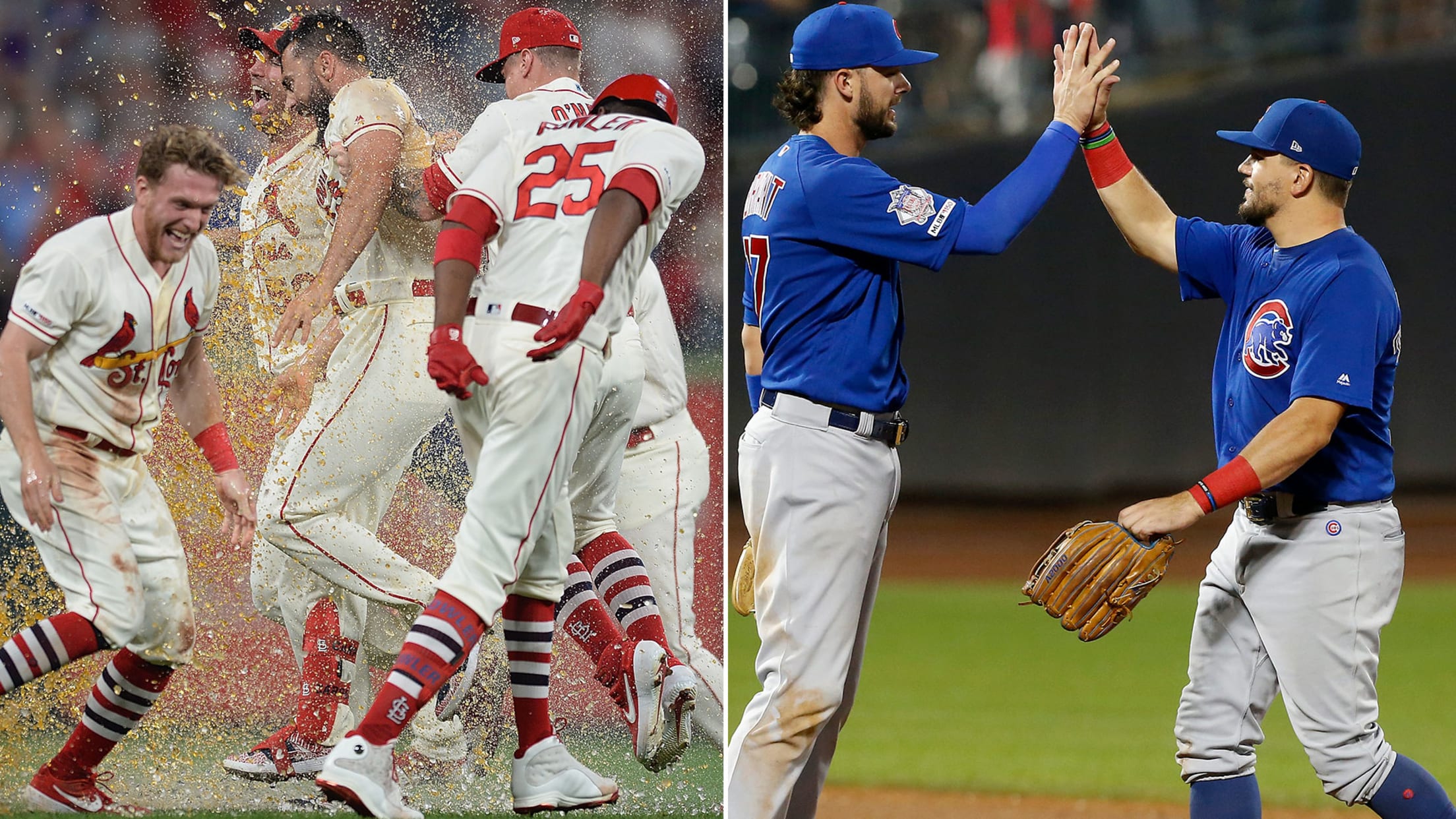 When Major League Baseball instituted the dual-Wild Card system before the 2012 season, it was pretty widely assumed that there would be years in which a cluster of clubs with identical records would require, essentially, their own tournament to decide who advances to the one-and-done Wild Card round. To date,
Here is the 2019 postseason schedule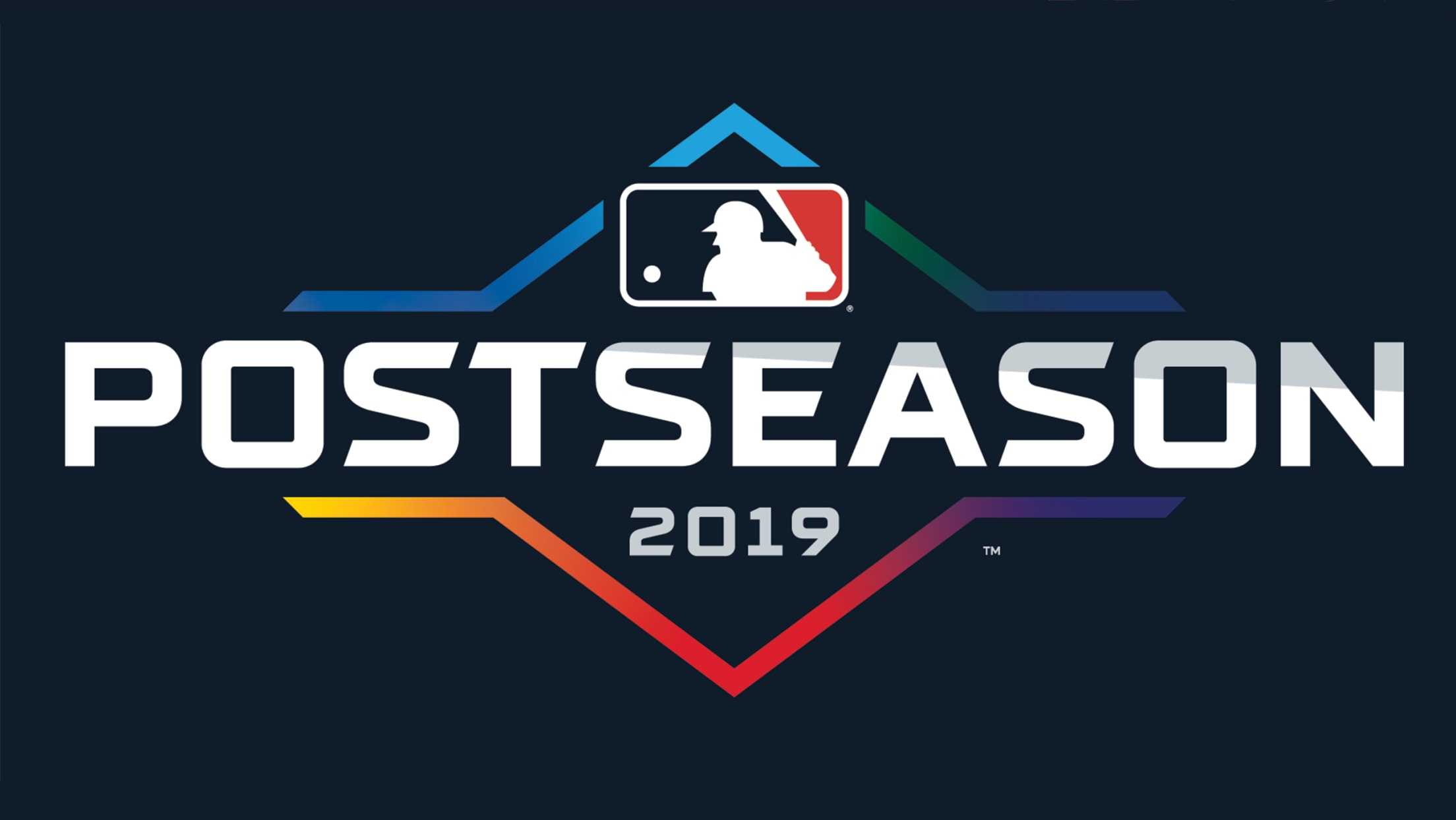 Major League Baseball today announced the schedule for the 2019 Postseason, which is set to open with the National League Wild Card Game presented by Hankook Tire on TBS on Tuesday, Oct. 1, followed by the American League Wild Card Game presented by Hankook Tire on ESPN on Wednesday, Oct.
A complete list of every 50-homer season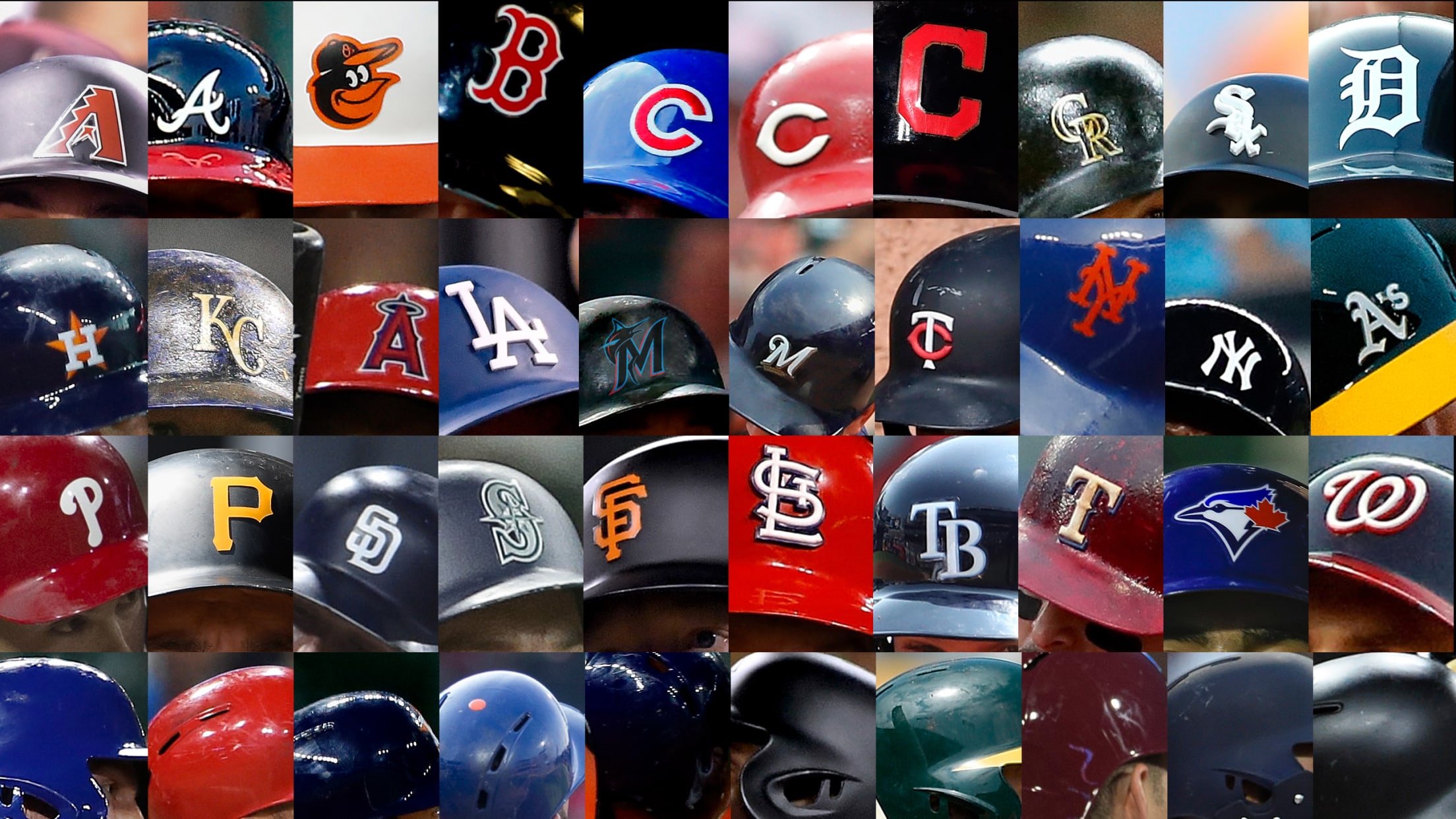 Fifty home runs in a season is quite the accomplishment. There have been just 46 50-homer seasons in Major League history. The story of 50-homer seasons begins with the Live Ball Era, in 1920, when Babe Ruth hit 54. In fact, nobody other than Ruth hit 50 or more homers
Ranking 12 of the best Trade Deadline deals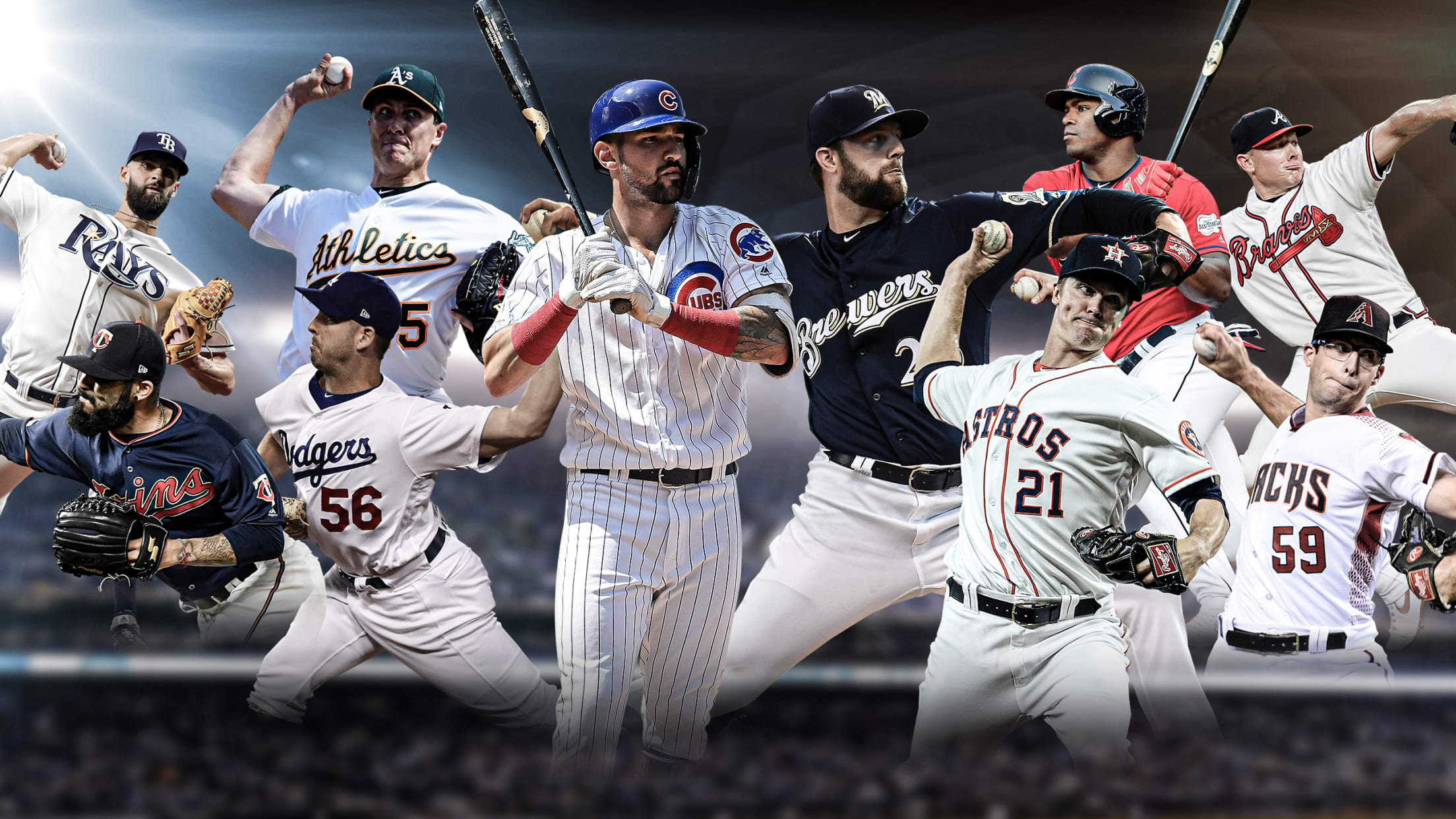 We would never declare a Trade Deadline winner until the very last out of the World Series. So these rankings are, well, preliminary. However, let's just say that if the Cubs want to start clearing some trophy space, they'd get no argument from us. There are Trade Deadline acquisitions, and
Nats still see 'chance to do something special'
With NL East out of reach, Washington hangs on to top WC spot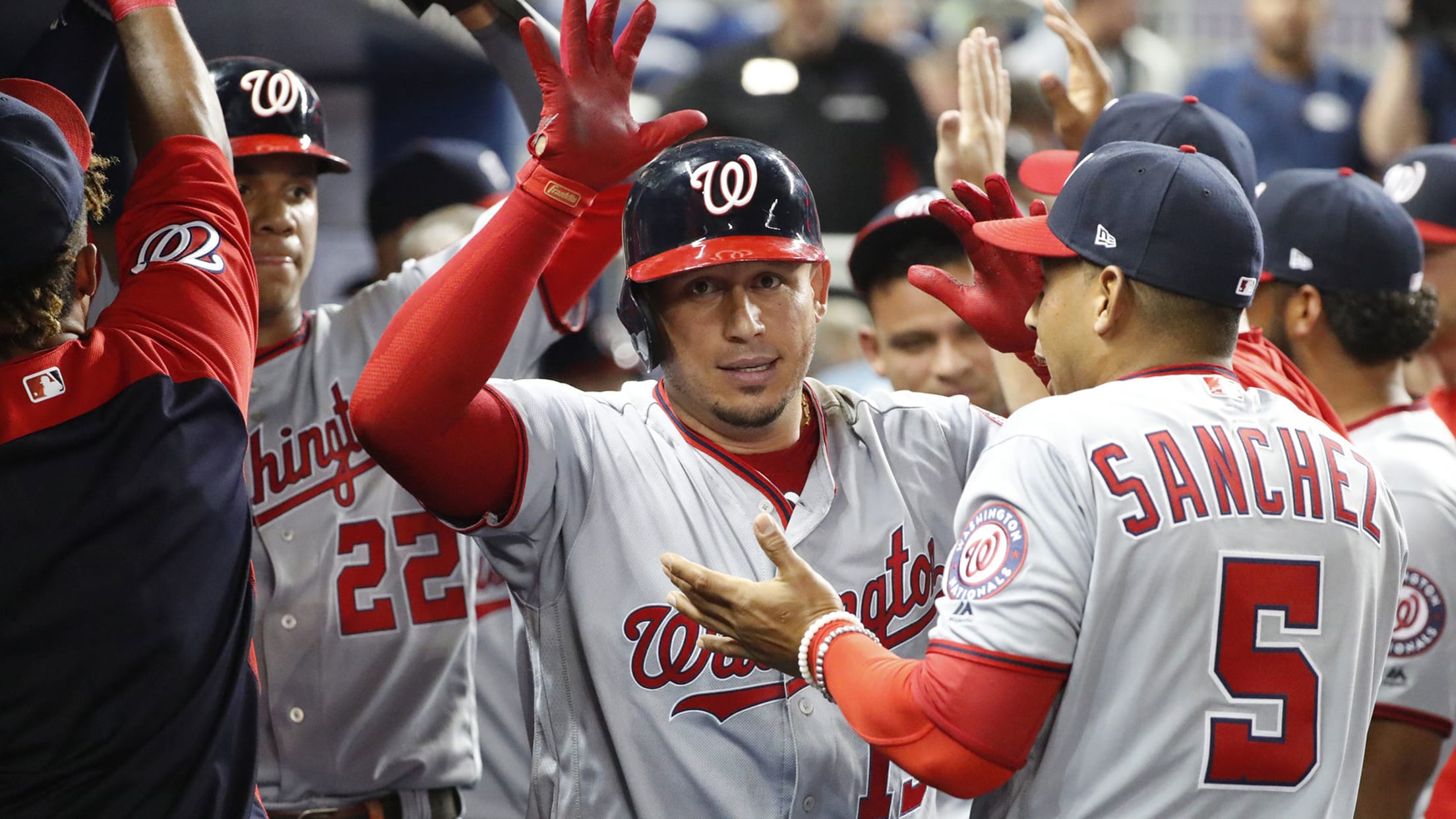 MIAMI -- During Friday's pregame media scrum at Marlins Park, Nationals manager Dave Martinez acknowledged the difficulty of staying clear of scoreboard watching, especially while he was away from the club. "You hear it every day, 24/7 and everything," Martinez said. "You can't go on Google without it popping up.
'Incredible' Bieber keeps Tribe tied for Wild Card
Indians win 5th straight to remain deadlocked with Rays for final spot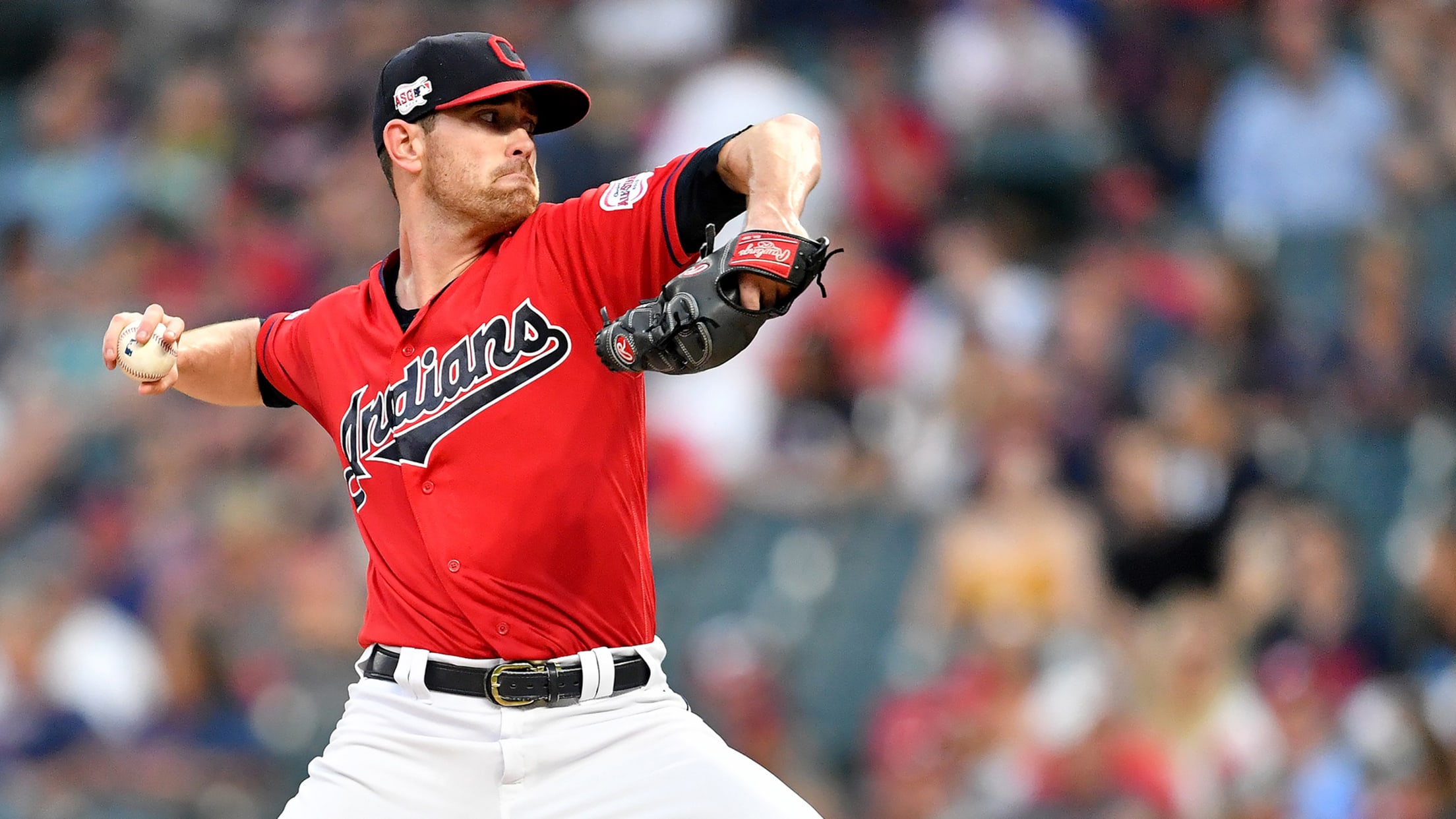 CLEVELAND -- Heading into the 2019 season, many were projecting a breakout sophomore campaign for Shane Bieber, and the 24-year-old has done just about everything he can to live up to those expectations. Bieber tossed 7 1/3 solid frames Friday night, allowing two runs on seven hits with seven strikeouts
deGrom throws gem to keep Wild hopes alive
McNeil, Rosario take Reds ace Castillo deep before Alonso's 50th HR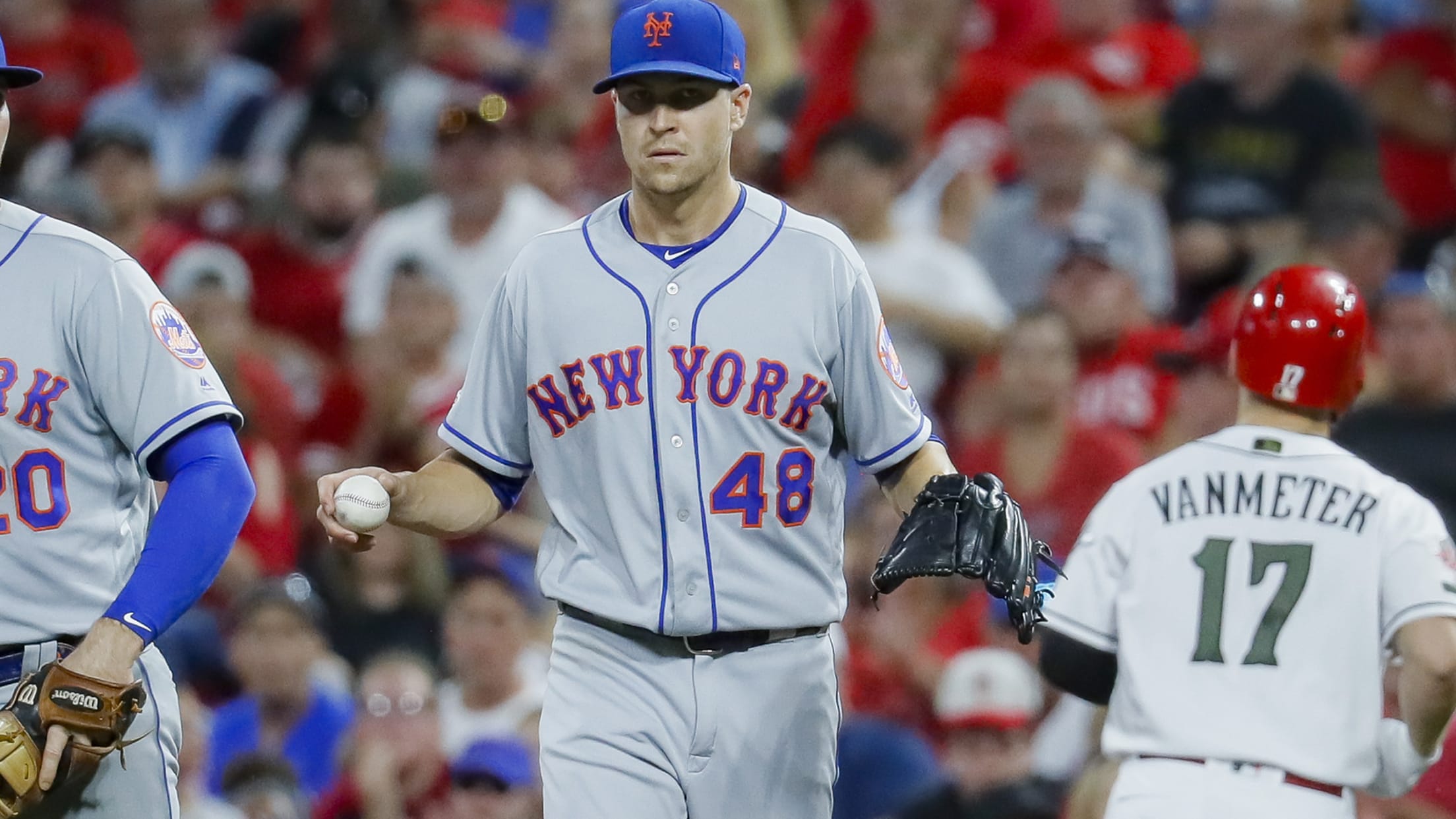 CINCINNATI -- Jacob deGrom didn't feel great in the bullpen prior to his start on Friday night at Great American Ball Park, but he admitted that is not unusual for him this season. "Last year, it seemed like every time I took the ball, I felt really good," deGrom said.
Yadi, pitching clutch as Cards keep Cubs reeling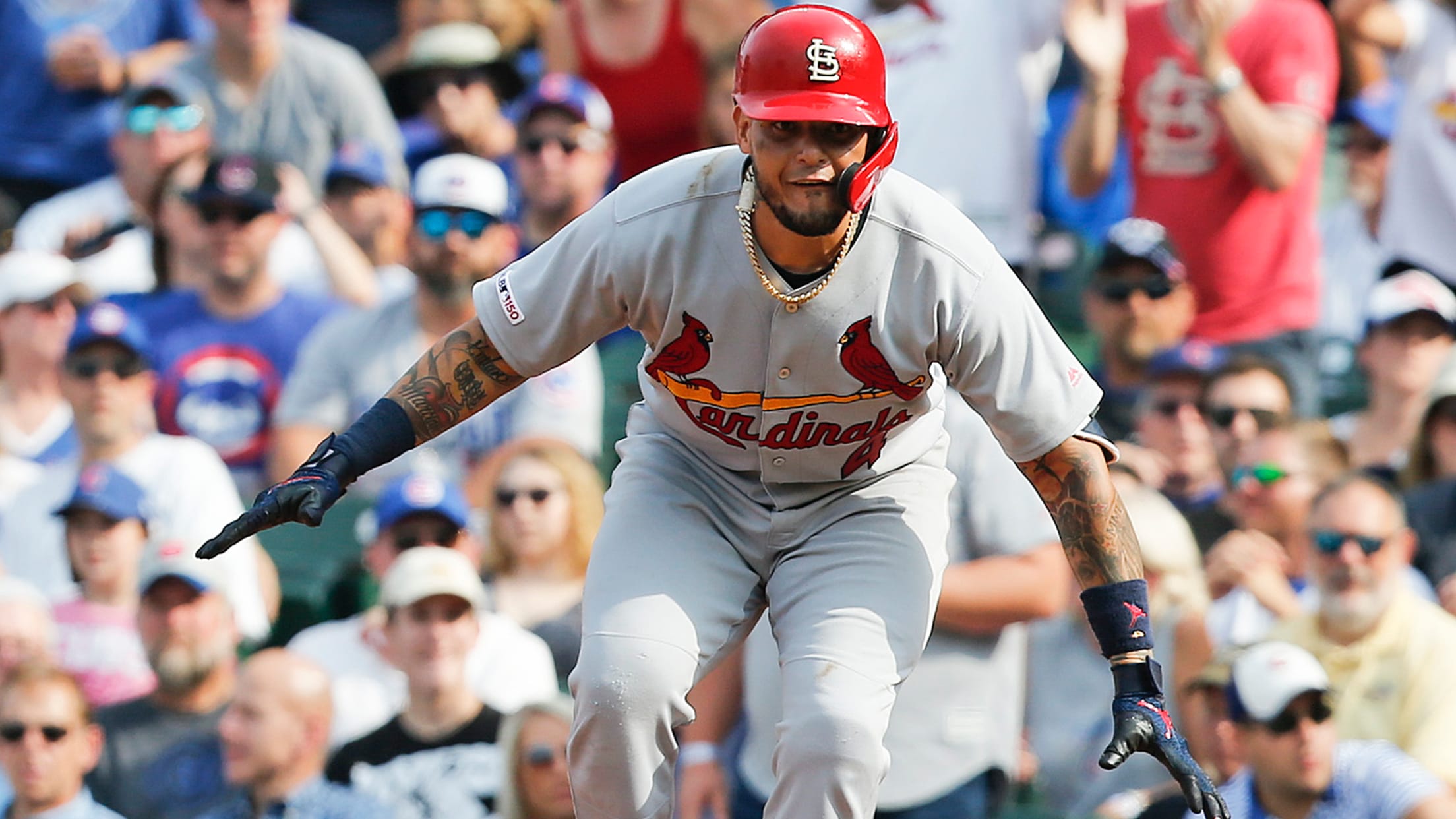 CHICAGO -- Yadier Molina walked slowly out to the mound and put his arm around Cardinals closer Carlos Martínez shoulder. With a one-run lead and two outs in the ninth inning, Martínez had walked Cubs pinch-hitter Tony Kemp and thrown a ball to Ben Zobrist. The two talked for a
Turner's homer gives Nats a franchise record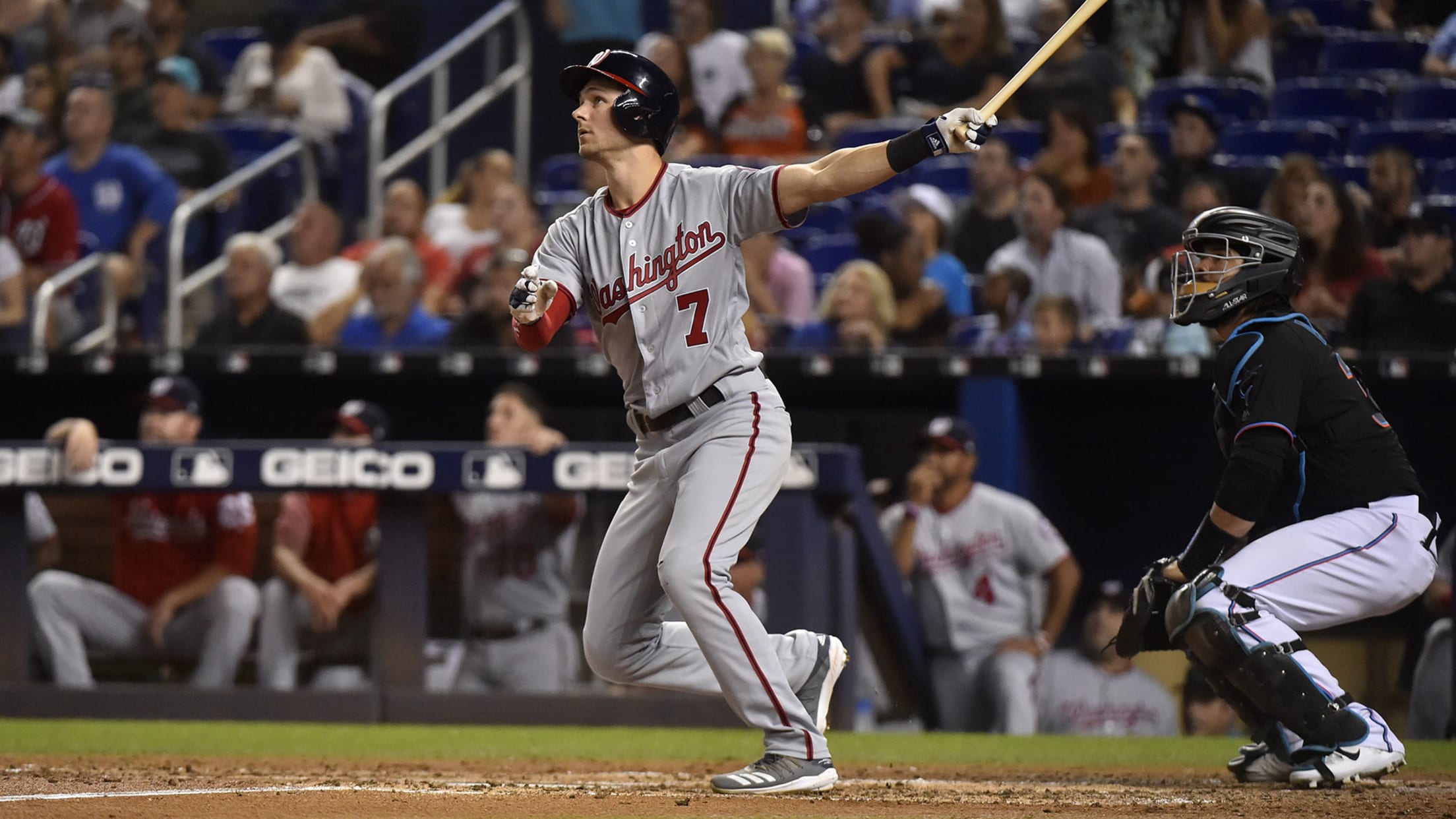 MIAMI -- South Florida native Trea Turner helped the Nationals set a franchise single-season record with his solo homer into the AutoNation Alley during Friday night's 6-4 win over the Marlins at Marlins Park. Turner's 15th of the season was the Nationals' 216th, surpassing the 2017 ballclub's tally (215). The
The 5 tiers of this year's free-agent class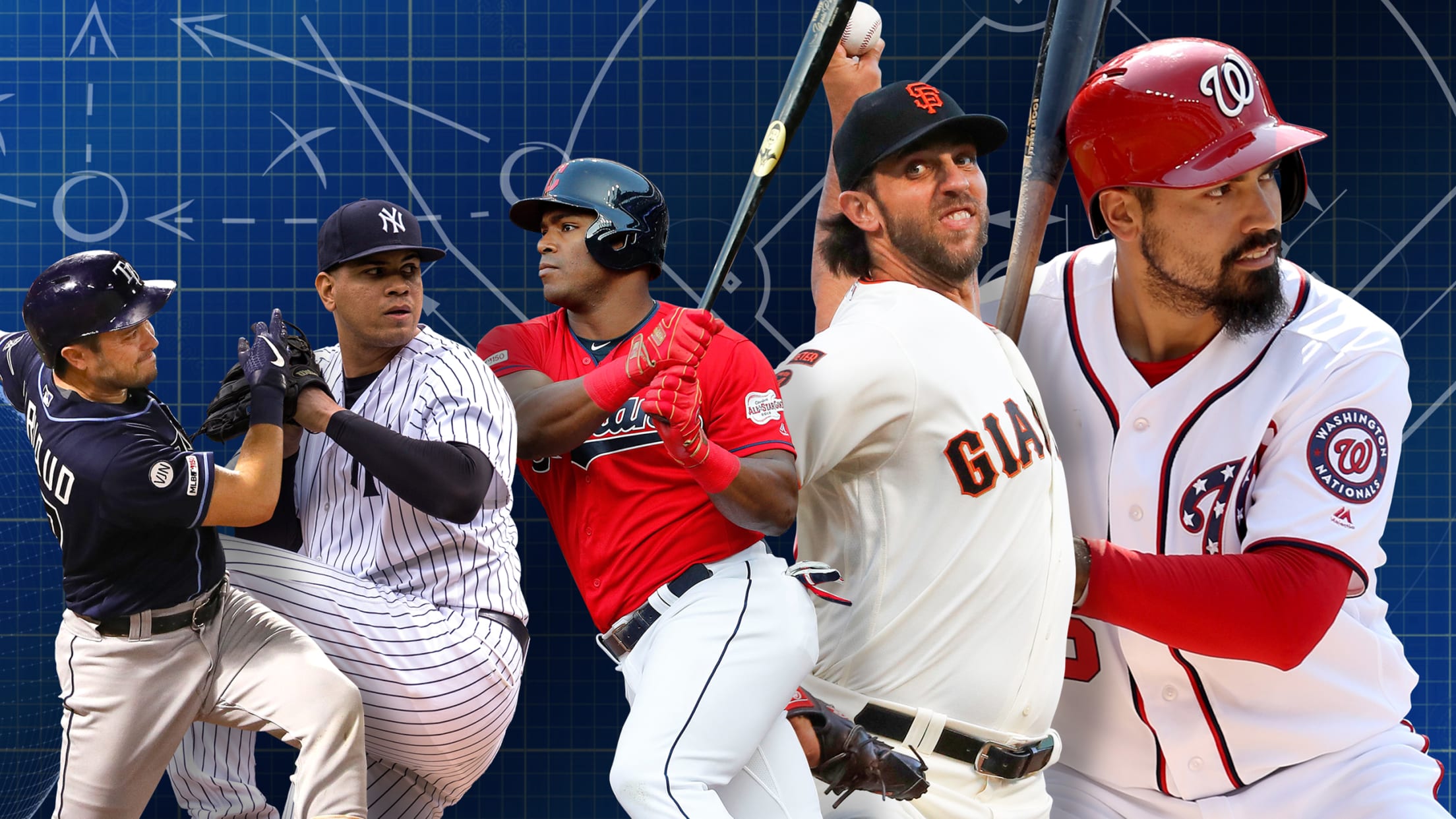 As the regular season winds down to its final 10 days, teams are doing their prep work for another busy offseason of free agency. Gerrit Cole and Anthony Rendon are seen as the top two players available this winter, but there will be a lot of other available talent for
Castellanos 1st righty hitter to 57 2Bs since '36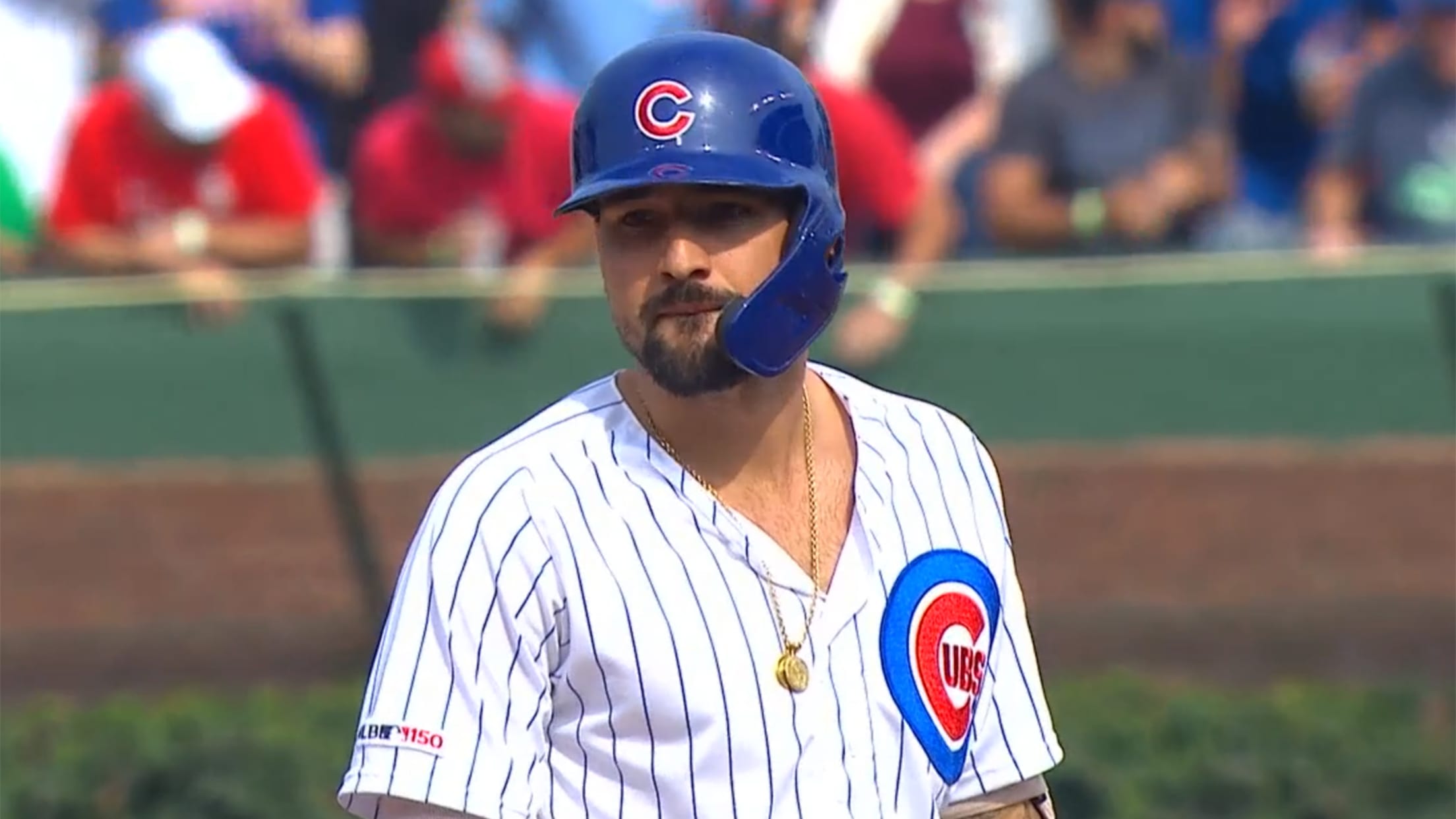 CHICAGO -- The baseball that Nicholas Castellanos launched deep to right field in the fifth inning of Friday's 2-1 loss to the Cardinals hit the bottom of Wrigley Field's brick wall, getting tangled up in the ivy before popping out on the warning track. And with that, the Cubs outfielder
CC set for 2 relief auditions; Stanton on track
'Whatever they have in store,' Sabathia says of postseason role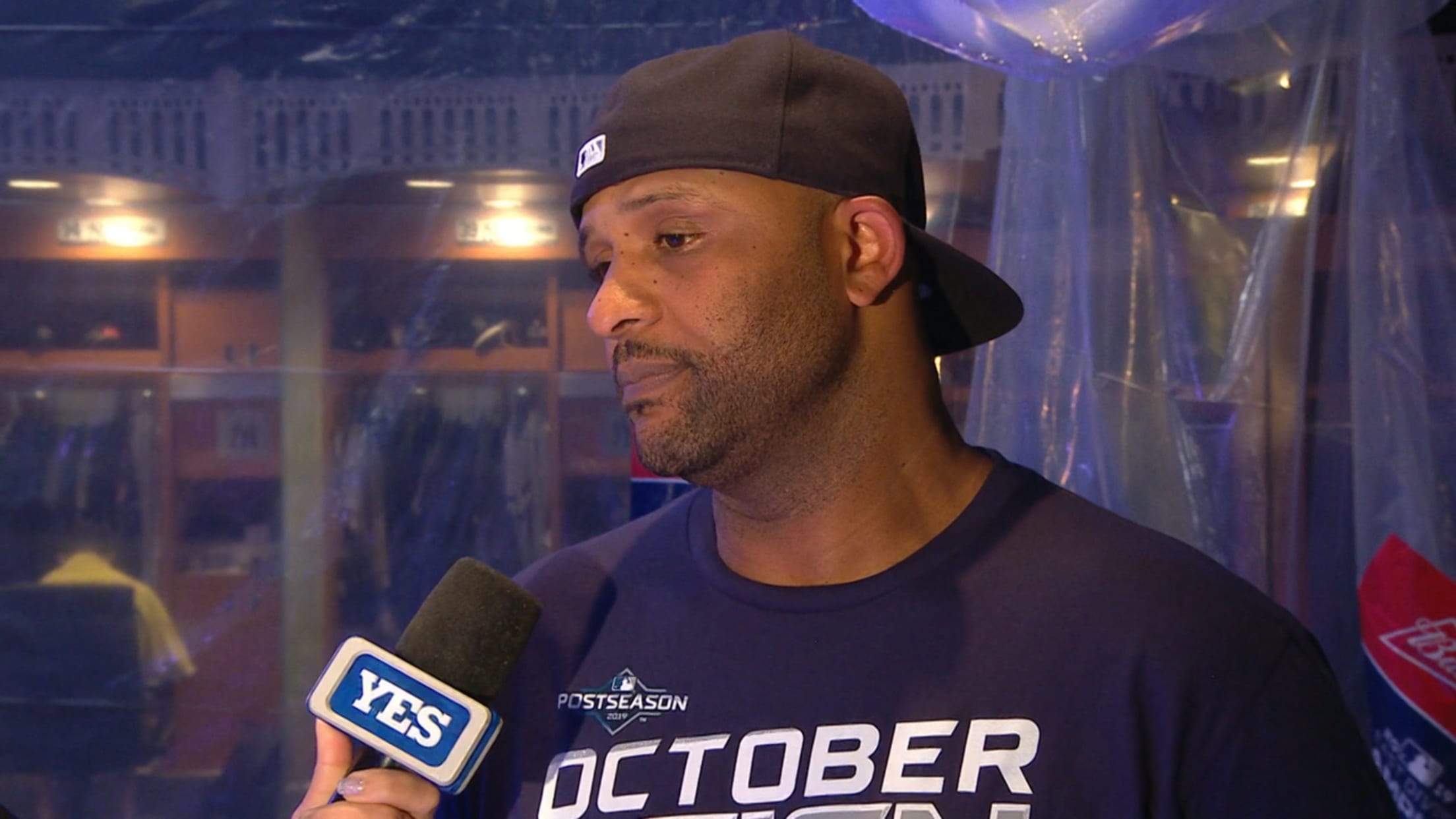 NEW YORK -- CC Sabathia has toiled on a big league mound for 3,576 1/3 regular-season innings, plus 129 1/3 more in the playoffs. All but four of the outs he has recorded have come as a starting pitcher, and as the left-hander enters the final weeks of his career,
Trout 'feels good' after undergoing foot surgery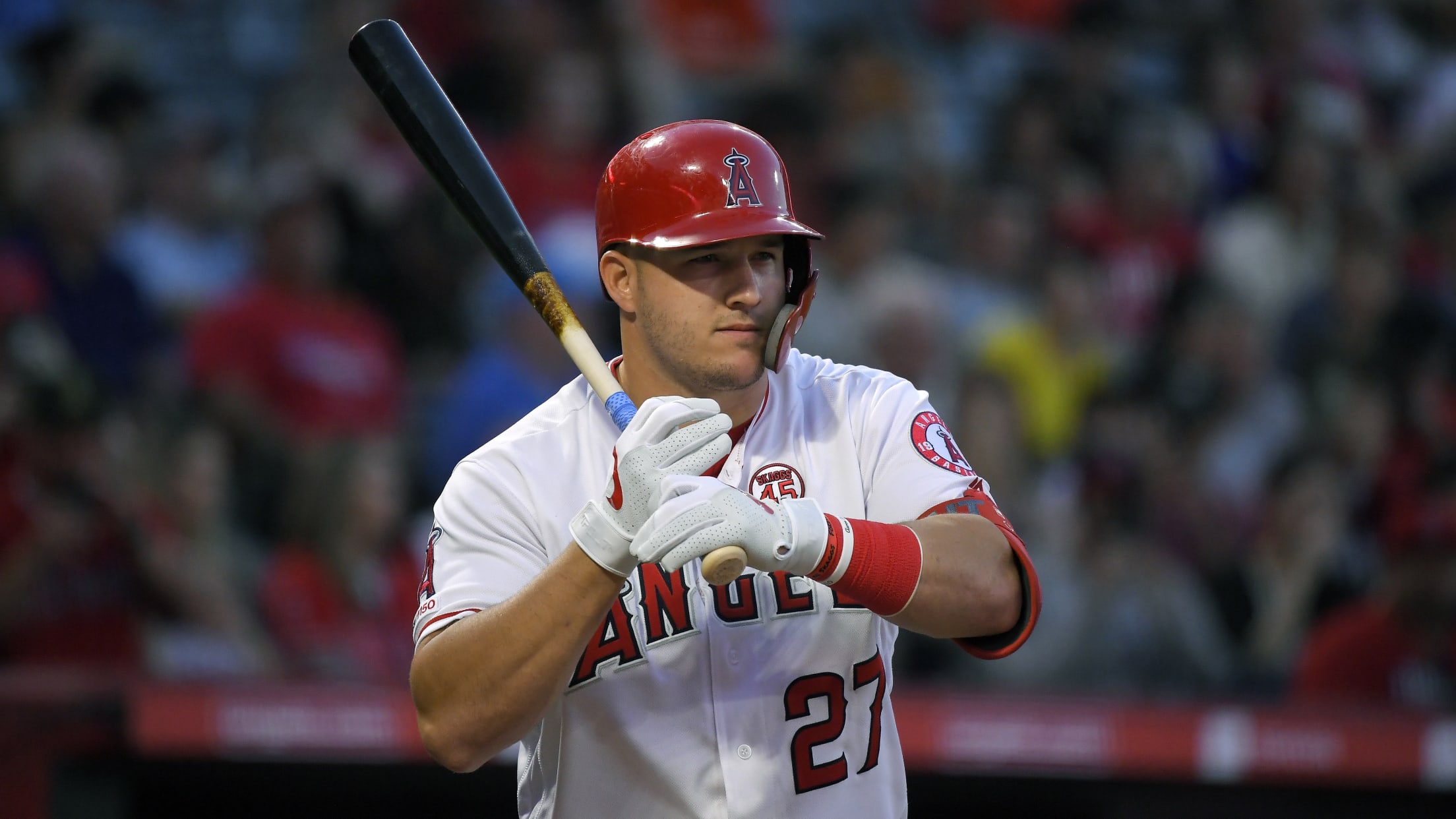 HOUSTON -- Mike Trout underwent surgery Friday in Southern California to have a neuroma removed from his right foot. He will be in a walking sandal for about two weeks until stitches are removed. "I texted with him," Angels manager Brad Ausmus said. "He feels good. He sent me a
D-backs shut down Marte (back) for 2019
Weaver to face Padres in his first start since May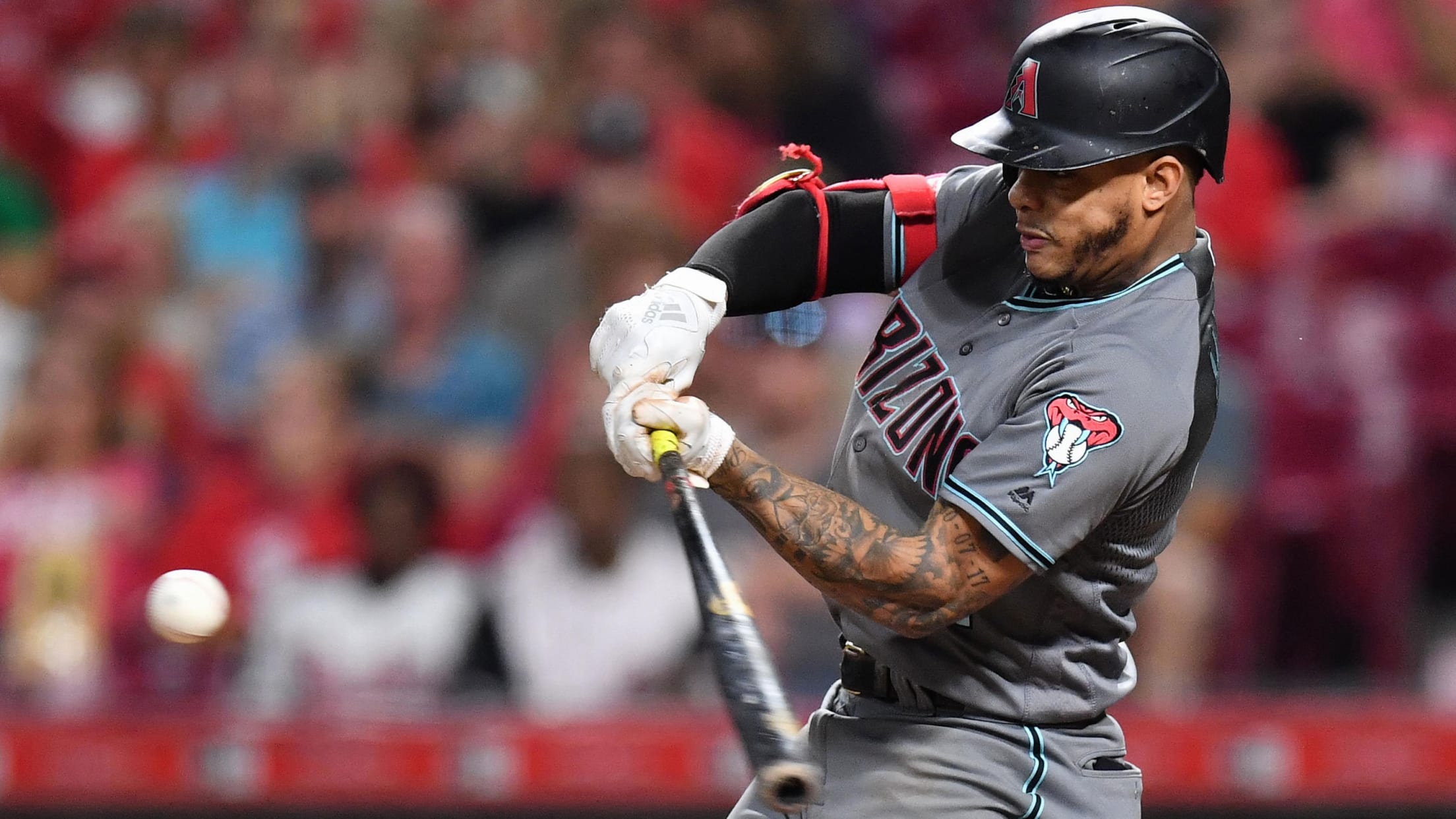 SAN DIEGO -- The 2019 season is over for D-backs All-Star Ketel Marte, who was diagnosed with a stress reaction in his back. "Good prognosis," D-backs general manager Mike Hazen said. "The treatment is rest for the early part of the offseason. We expect a full recovery." Marte was leaned
Sox 'disappointed' after postseason hopes end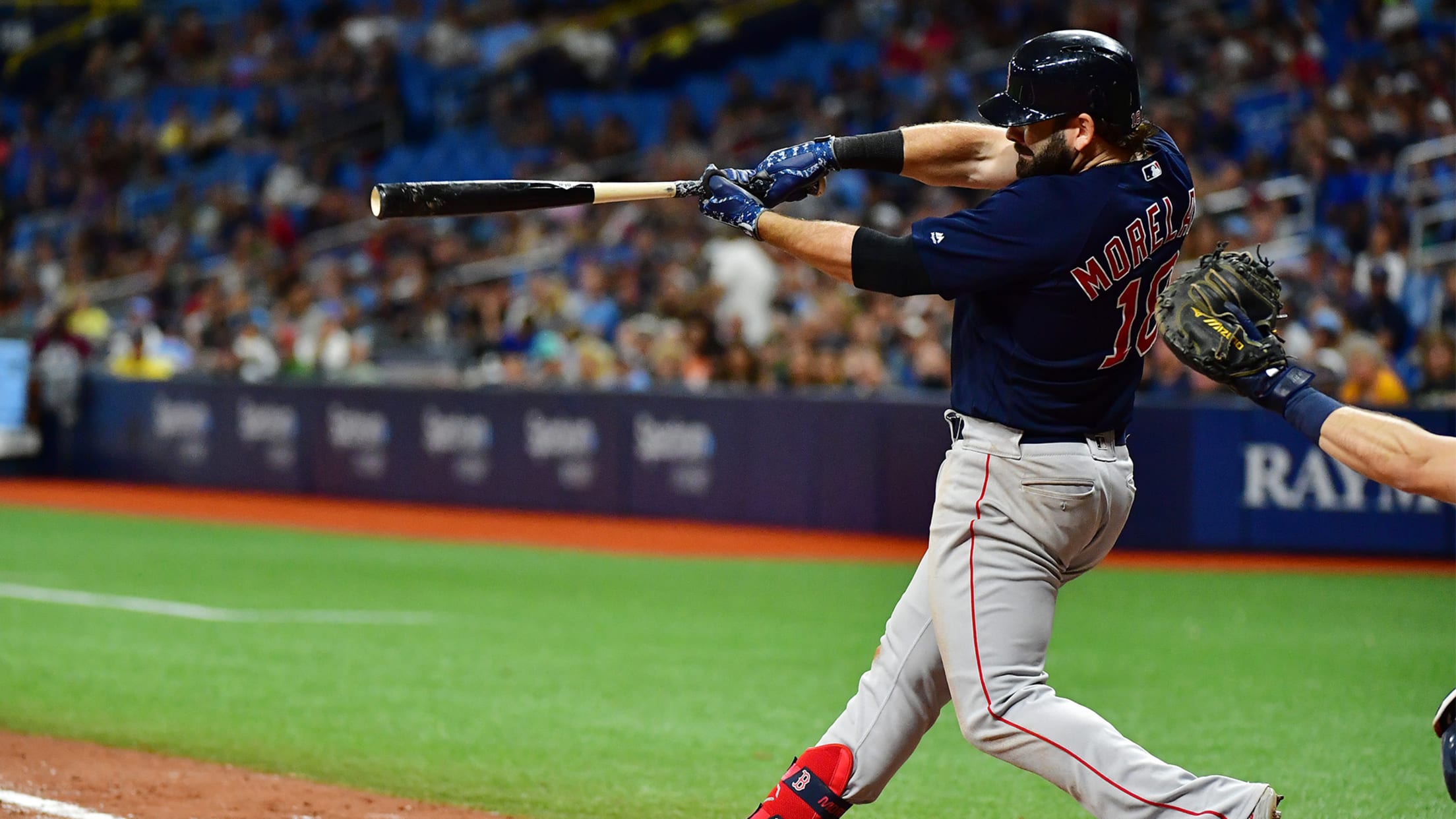 ST. PETERSBURG -- The Red Sox fought the good fight on Friday night, but in the end, Boston's playoff fate was out of its control. With the Indians' 5-2 win over the Phillies, the defending World Series champion Red Sox were officially eliminated from postseason contention despite a final push