Mad Max dominates with broken nose, black eye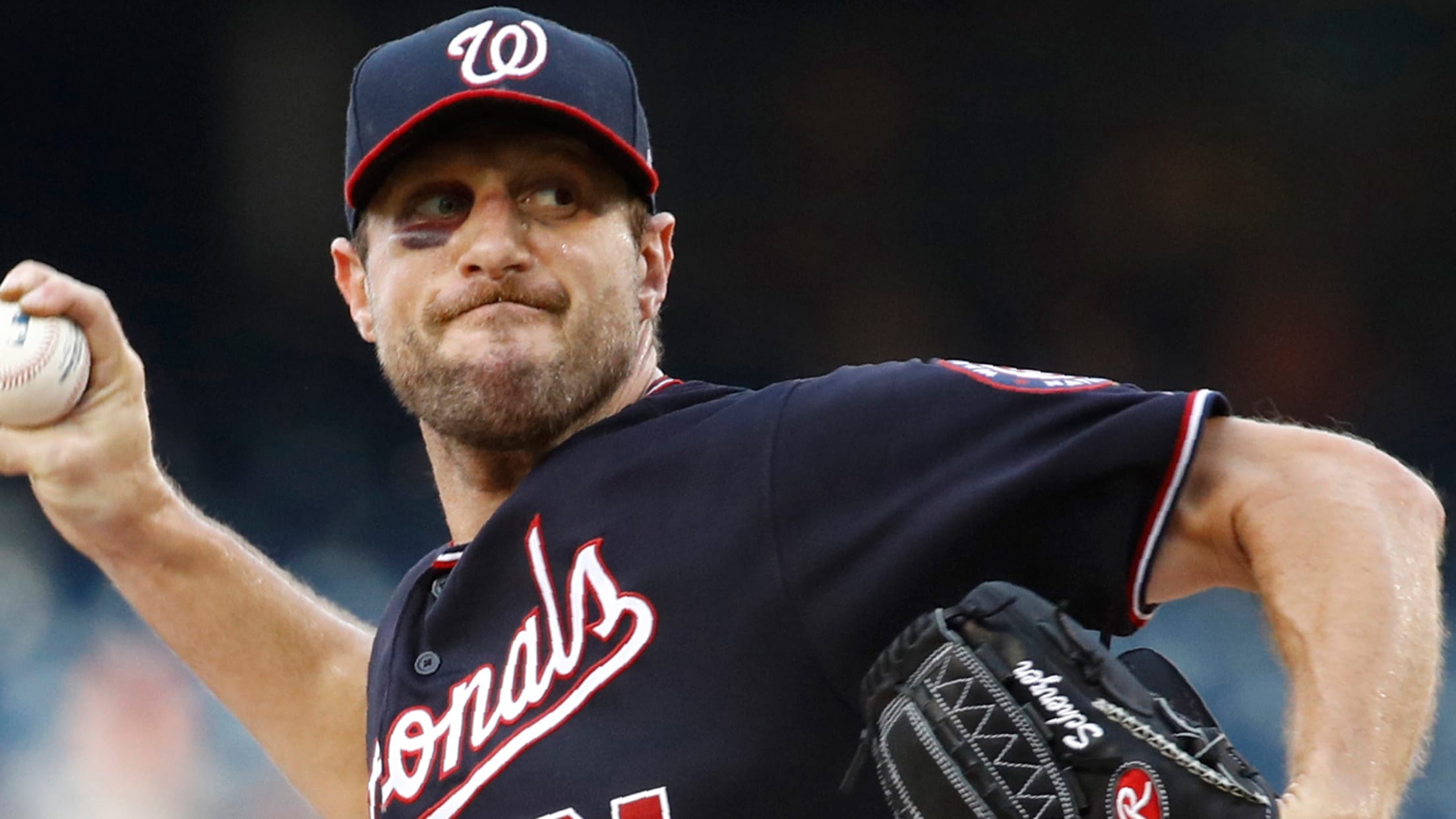 WASHINGTON -- The ball left a sizeable imprint around Max Scherzer's right eye, the blue one, now marked with a large bruise to go along with his swollen nose. Fluid had built up from the swelling underneath his eye, and it took him some time pregame to get used to
Trout slams his way to a career-high 7 RBIs
Slugger crushes 2 homers as Angels fly above .500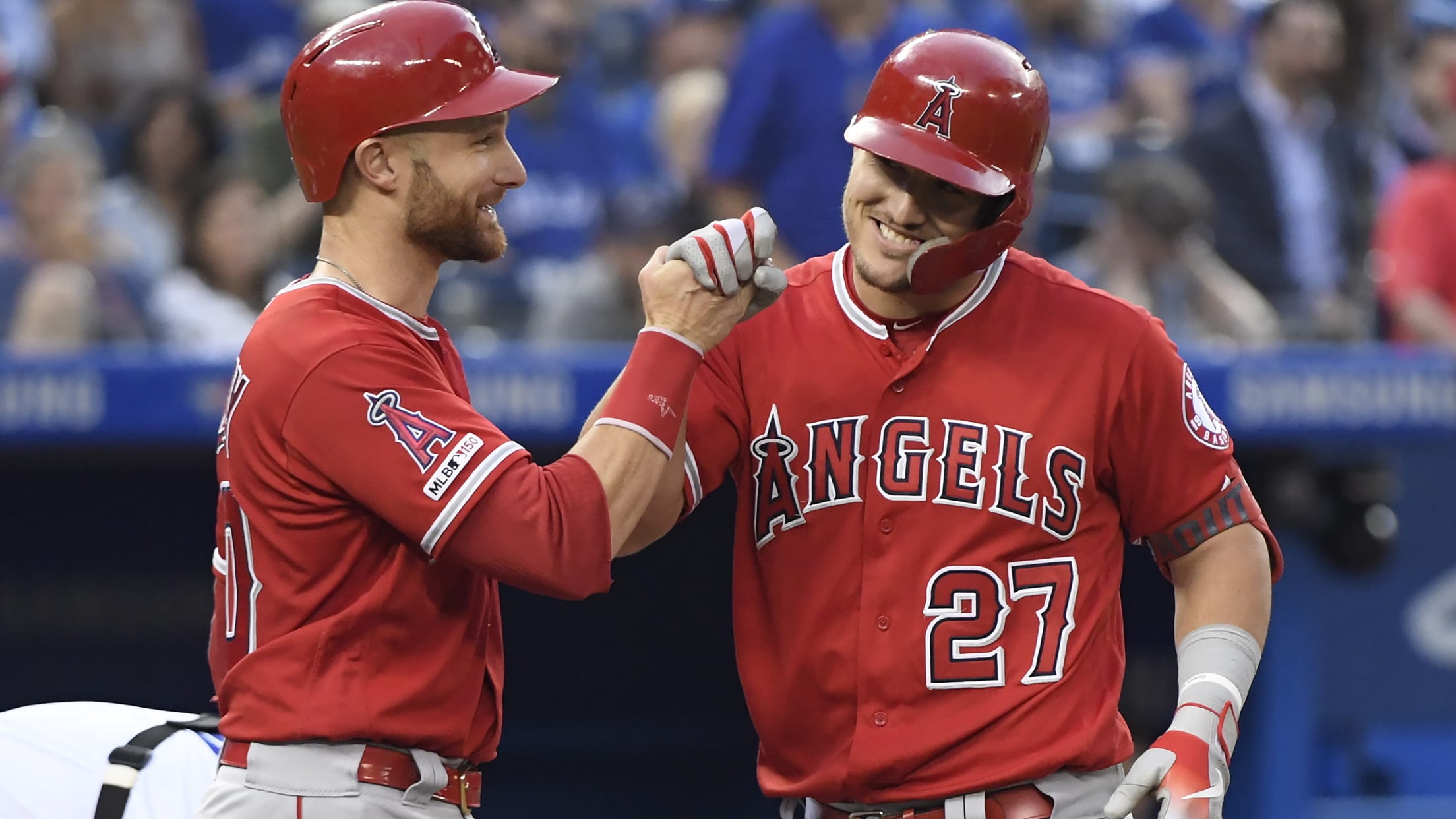 TORONTO -- Mike Trout has been on fire at the plate in recent weeks and kept it up against the Blue Jays on Wednesday, absolutely crushing two home runs, including a grand slam off right-hander Aaron Sanchez in the fourth inning to lead the Angels to a 11-6 win at
Rumors: Scherzer, Bumgarner, Lindor, Hand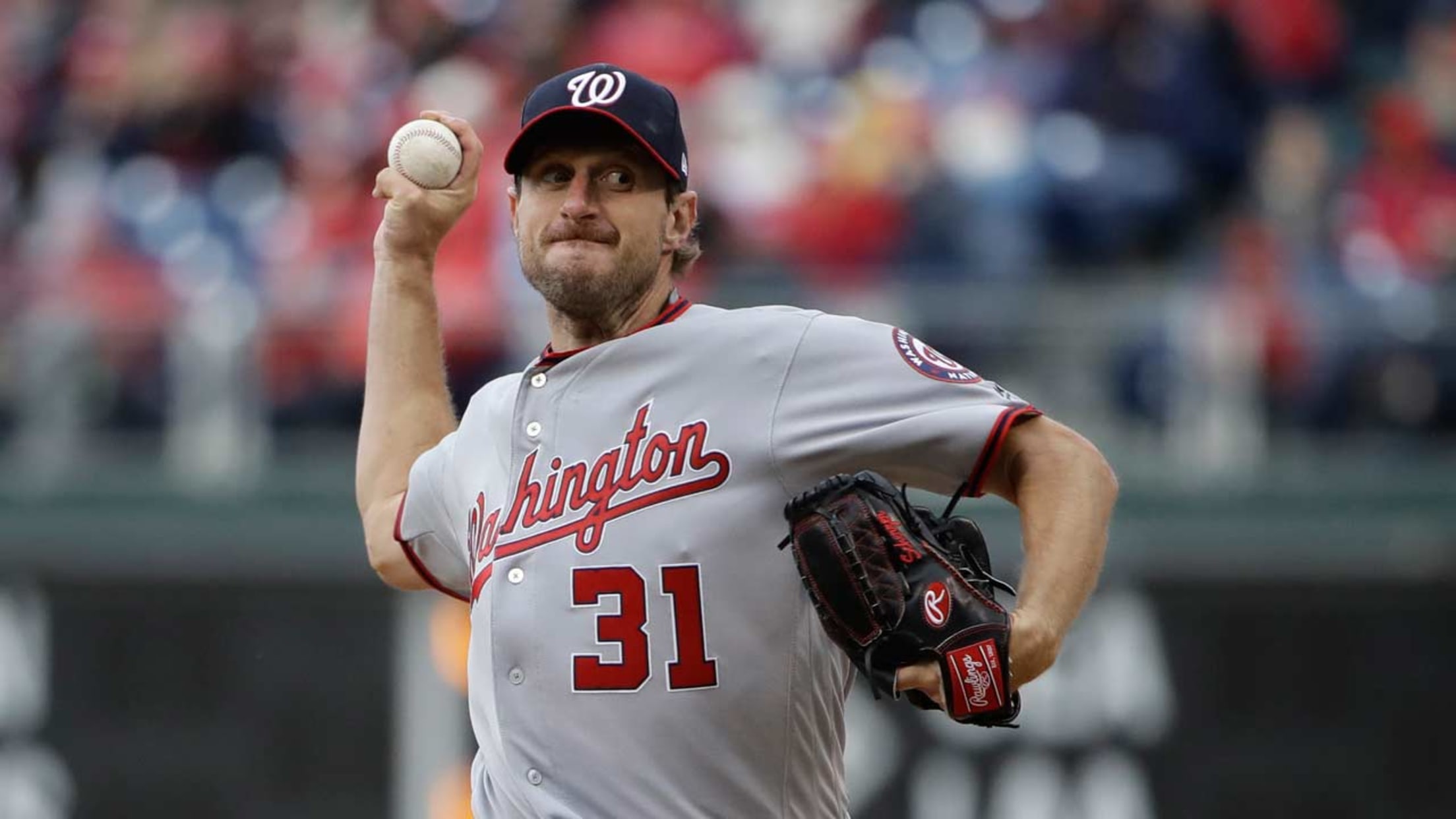 MLB.com is keeping track of all the latest free agent and trade rumors right here.
The 10 most important callups of 2019 so far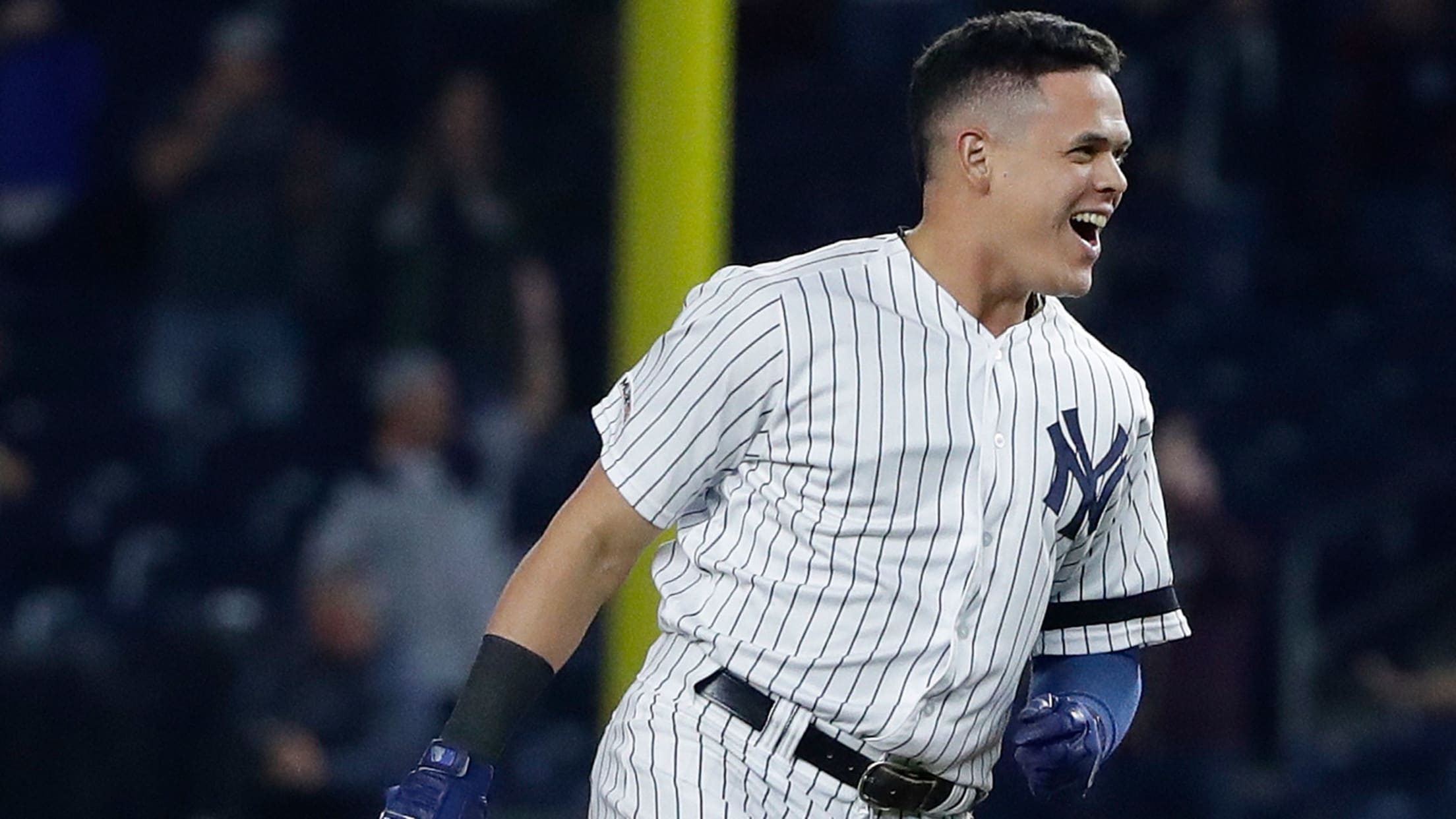 "We're going to need you at some point." Virtually every Major League player has heard those words a time or two in their careers. They're being sent to the Minor Leagues because they're caught in a roster crunch, or they have some things to work on, or the time just
Hot Donaldson spells trouble for Braves' rivals
Slugger breaks out on 8-2 homestand that gives club 4-game East lead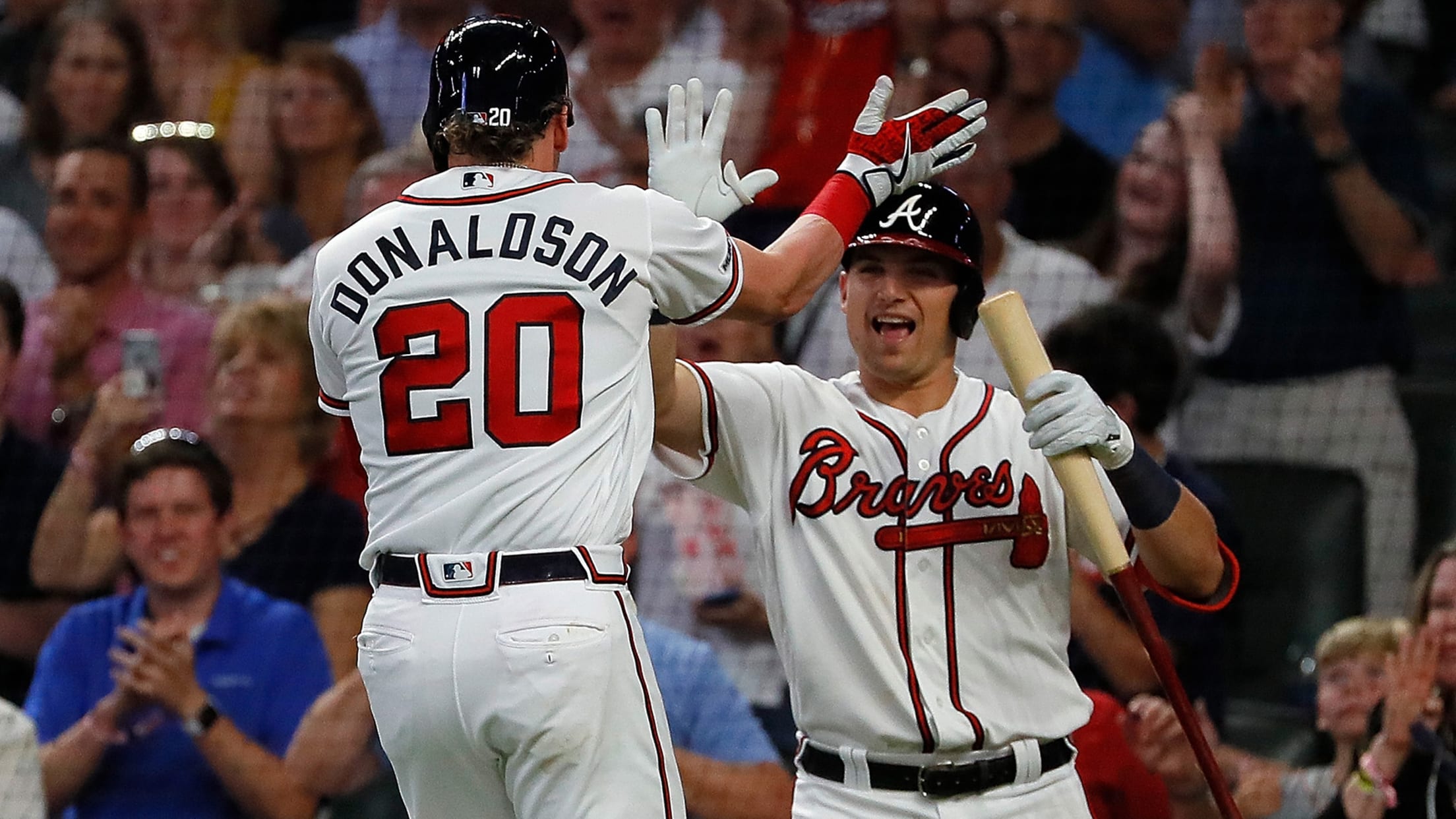 ATLANTA -- A little more than a week after entering this 10-game homestand one game back in the National League East, the Braves exited it with a four-game lead and reason to believe Josh Donaldson has suddenly re-established himself as one of the game's most dangerous hitters. "Even before \this
Why no love? 9 who deserve more ASG votes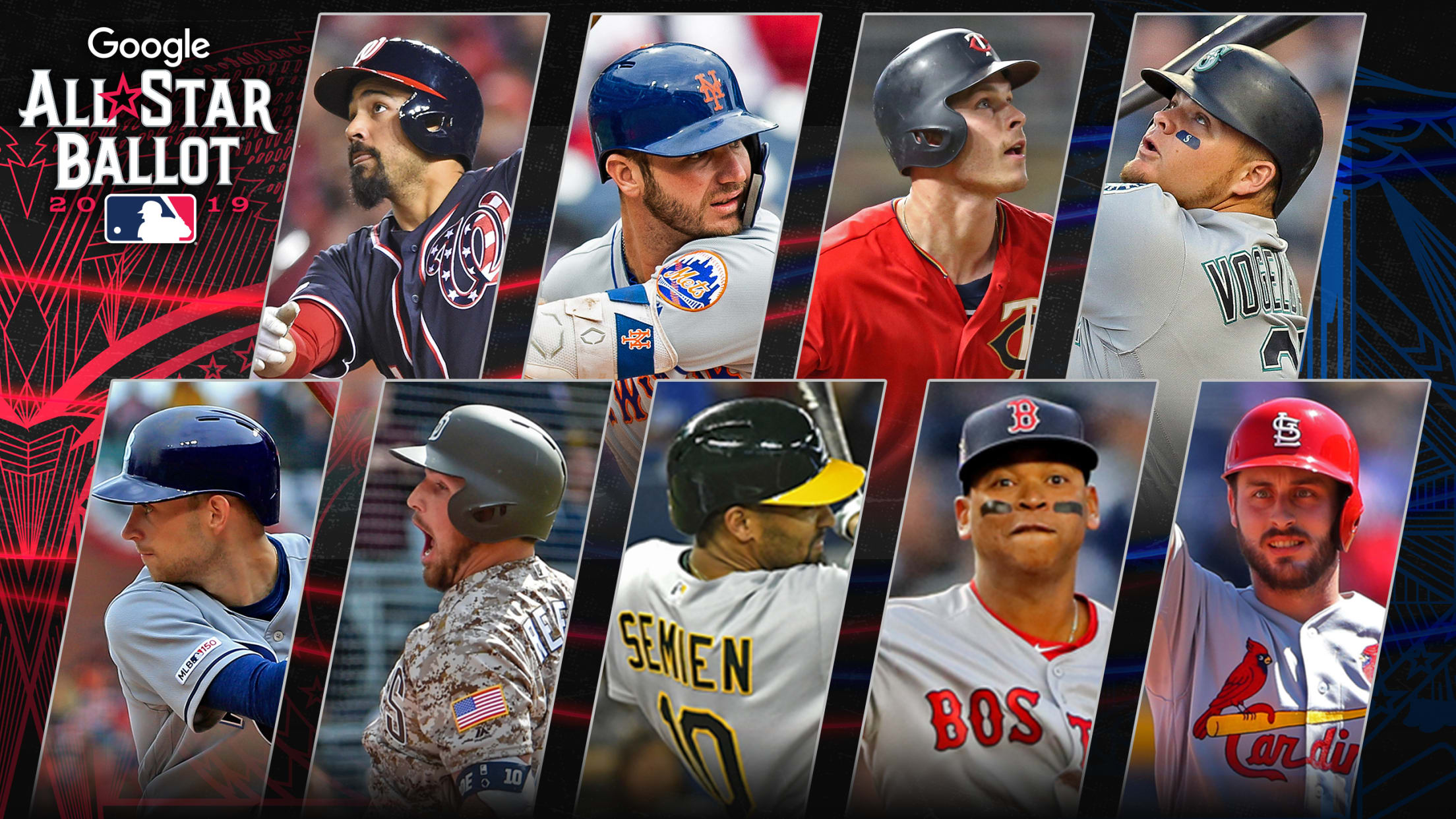 Read our FAQ on this year's revamped balloting format, which includes two phases of fan voting to determine the All-Star starters, and the ability to vote through Google Search. The people are speaking. And thus far, it's hard to disagree with much of what they have to say. Earlier this
Reports: Ortiz not intended target in shooting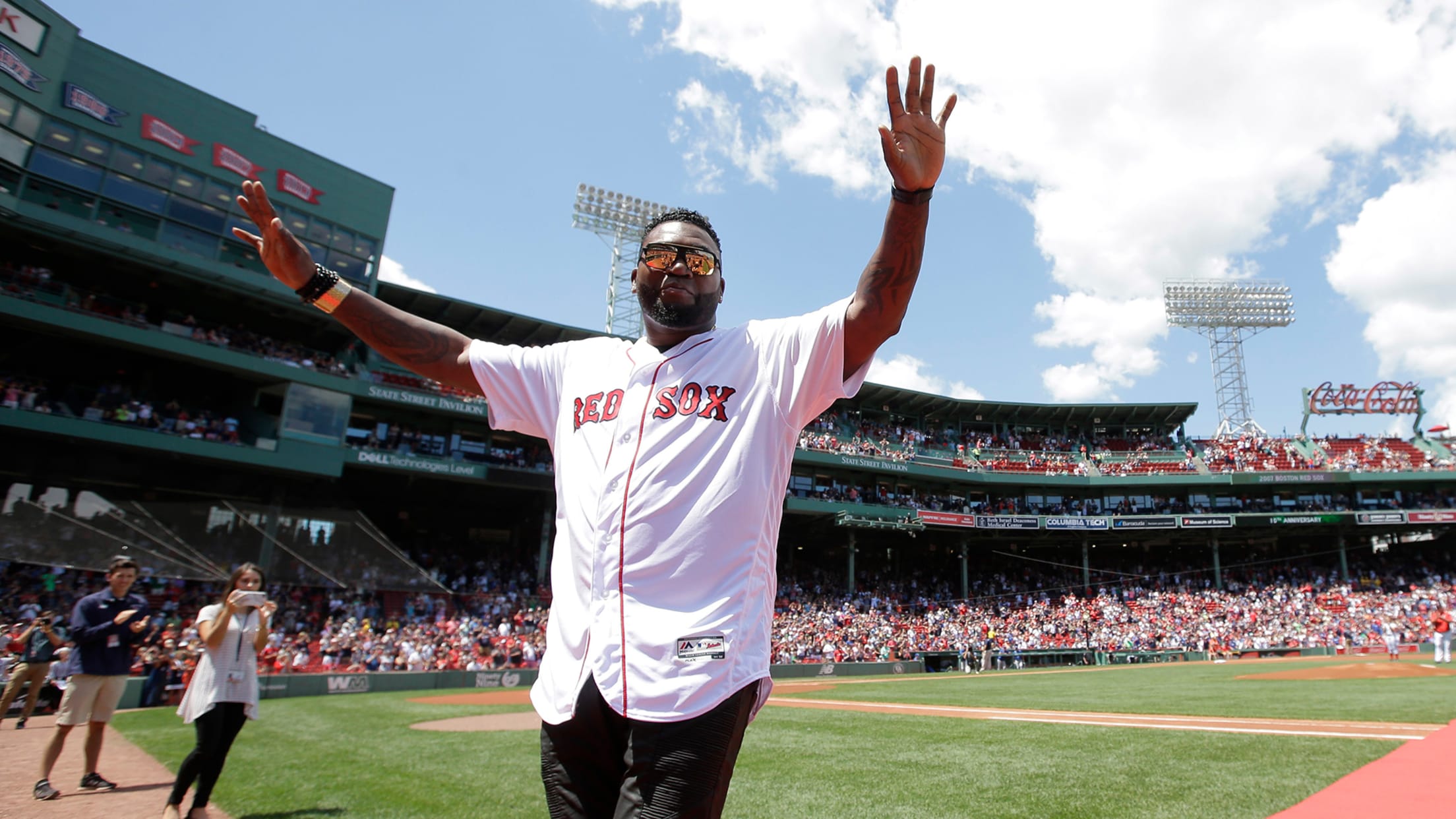 Former Red Sox star David Ortiz was not the intended target when he was shot at a club in the Dominican Republic on June 9, according to an ESPN report citing officials in the island nation. Ortiz remains hospitalized in Boston after doctors in the Dominican Republic removed his gall
Dodgers 1st to 50 wins with help from Taylor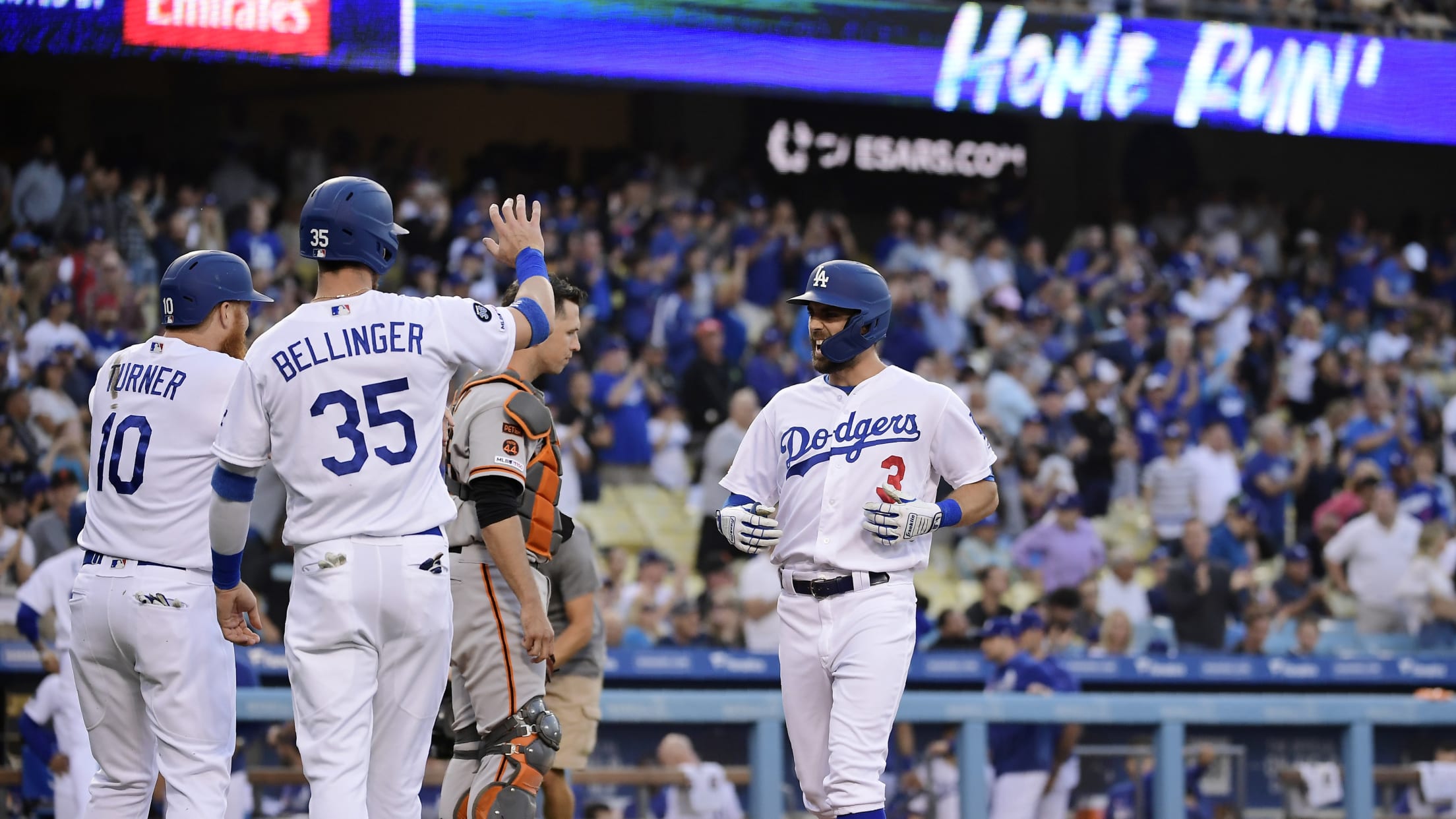 LOS ANGELES -- The Dodgers don't panic when they lose a key performer. They just keep winning. Starting pitcher Rich Hill leaves Wednesday night's game against the Giants with a forearm injury after one inning and the Dodgers slug four homers in a 9-2 victory, a 50th win in 75
Miggy reacts to HR like it's 1st he's ever seen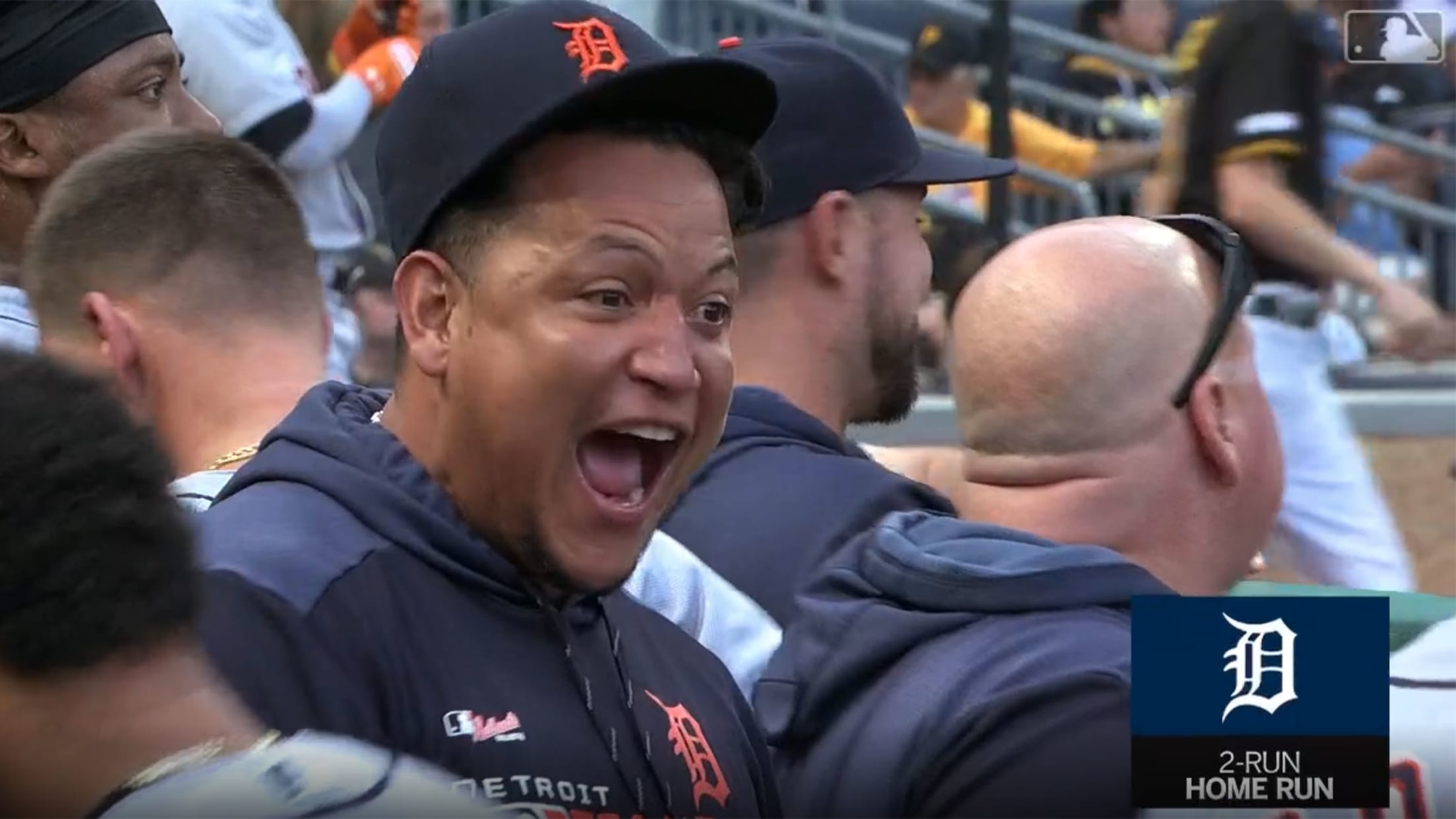 Miguel Cabrera has accomplished plenty in his career: a World Series championship, two MVP Awards, a Triple Crown, four batting titles and, maybe most impressively, 469 home runs. That would suggest it might be hard to excite the 11-time All-Star on the diamond, but Brandon Dixon did just that in
Best MLB performances while injured or sick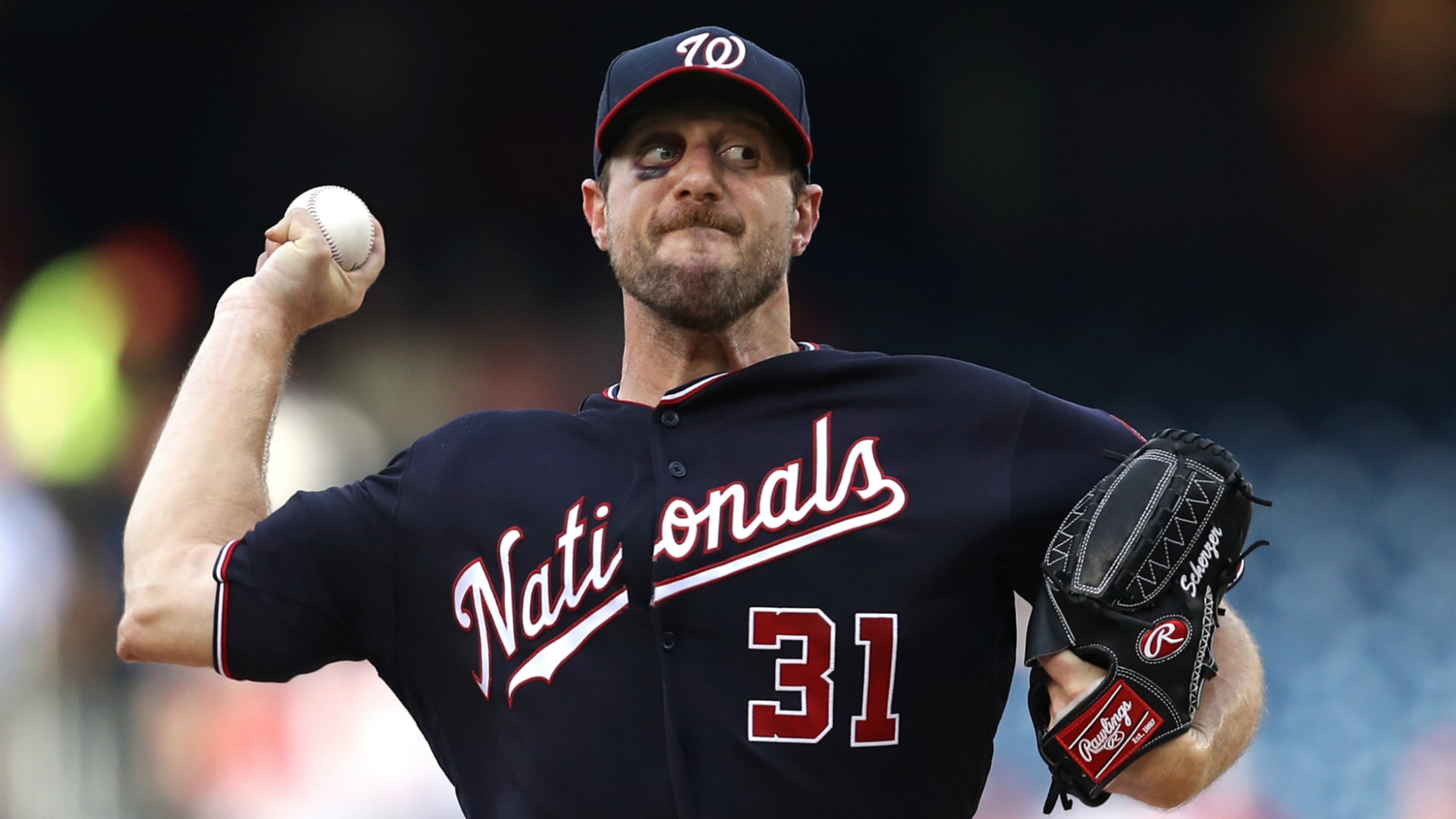 Max Scherzer reminded us Wednesday night just how much pain an athlete can endure while still somehow putting together a brilliant performance. The right-hander tossed seven scoreless innings against the Phillies at Nationals Park with a broken nose and black eye, striking out 10 and prompting us to look back
VOTE NOW: All-Star primary ends Friday, 4 ET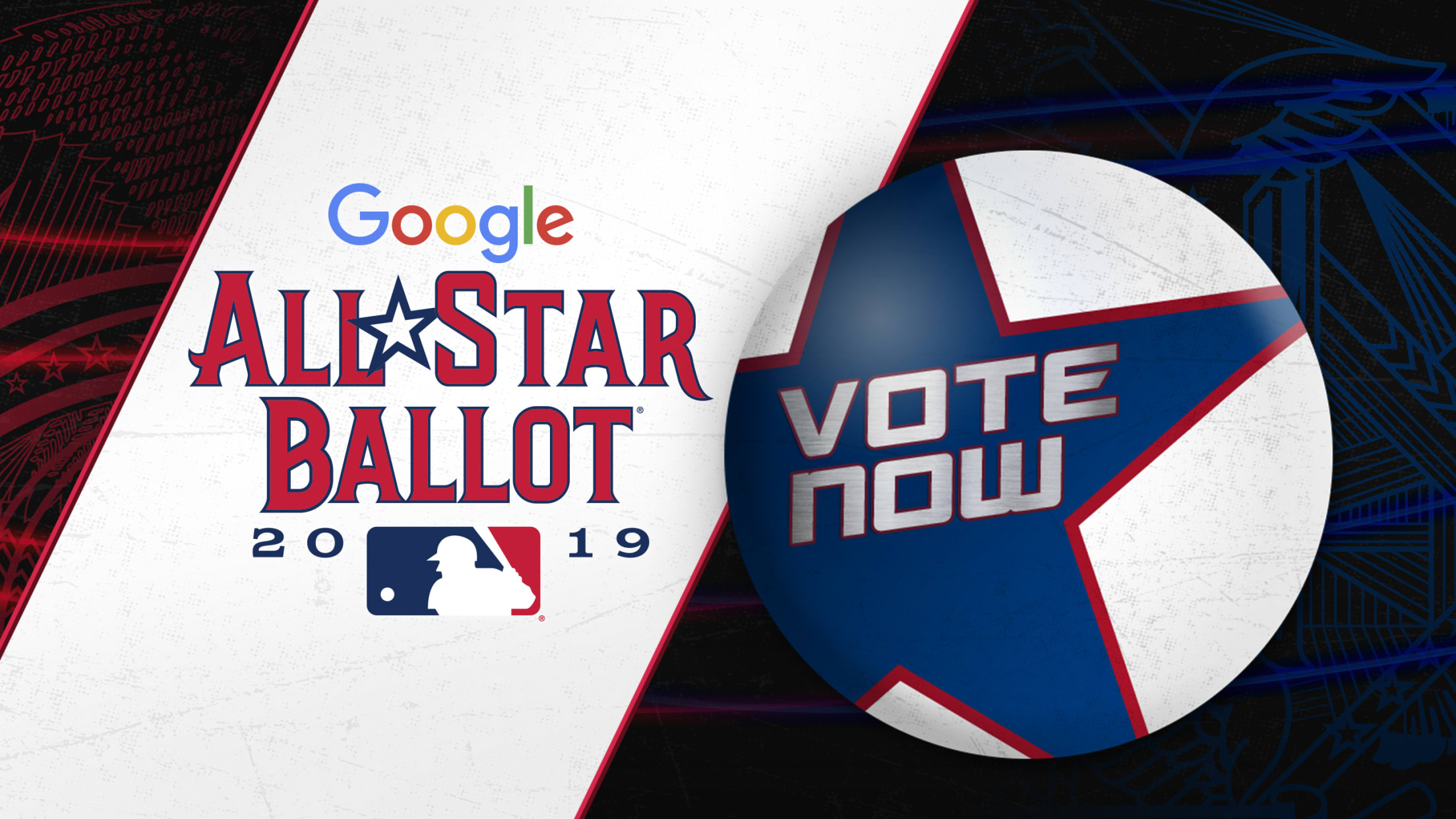 Baseball's version of the primary season is upon us, and the sport's answer to Election Day is not far behind. And in incorporating shades of the political process, the 2019 Google MLB All-Star Ballot brings major change to the selection system for All-Star Game starters. • VOTE NOW: 2019 Google
Confusion ensues on Manny's reviewed near-HR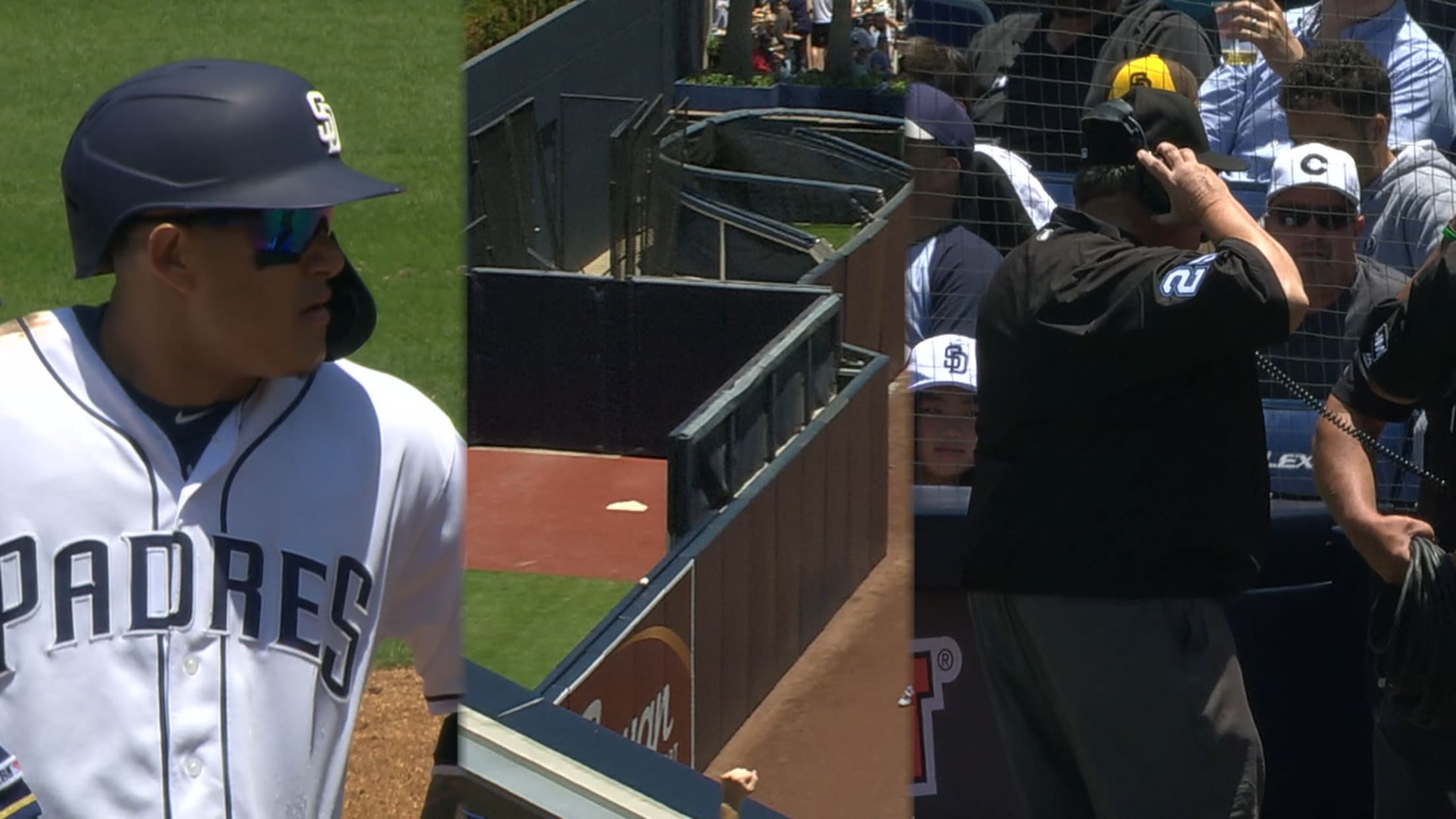 SAN DIEGO -- For a moment, Manny Machado thought he had a homer. Then, he had a double. Then, he was left with only a single -- the culmination of an odd play that ended with a jogging Eric Hosmer being tagged out at third base. With one out and
Instead of 'dragging,' Red Sox bounce back
E-Rod fans 9 over 7 efficient frames; Holt notches 3 RBIs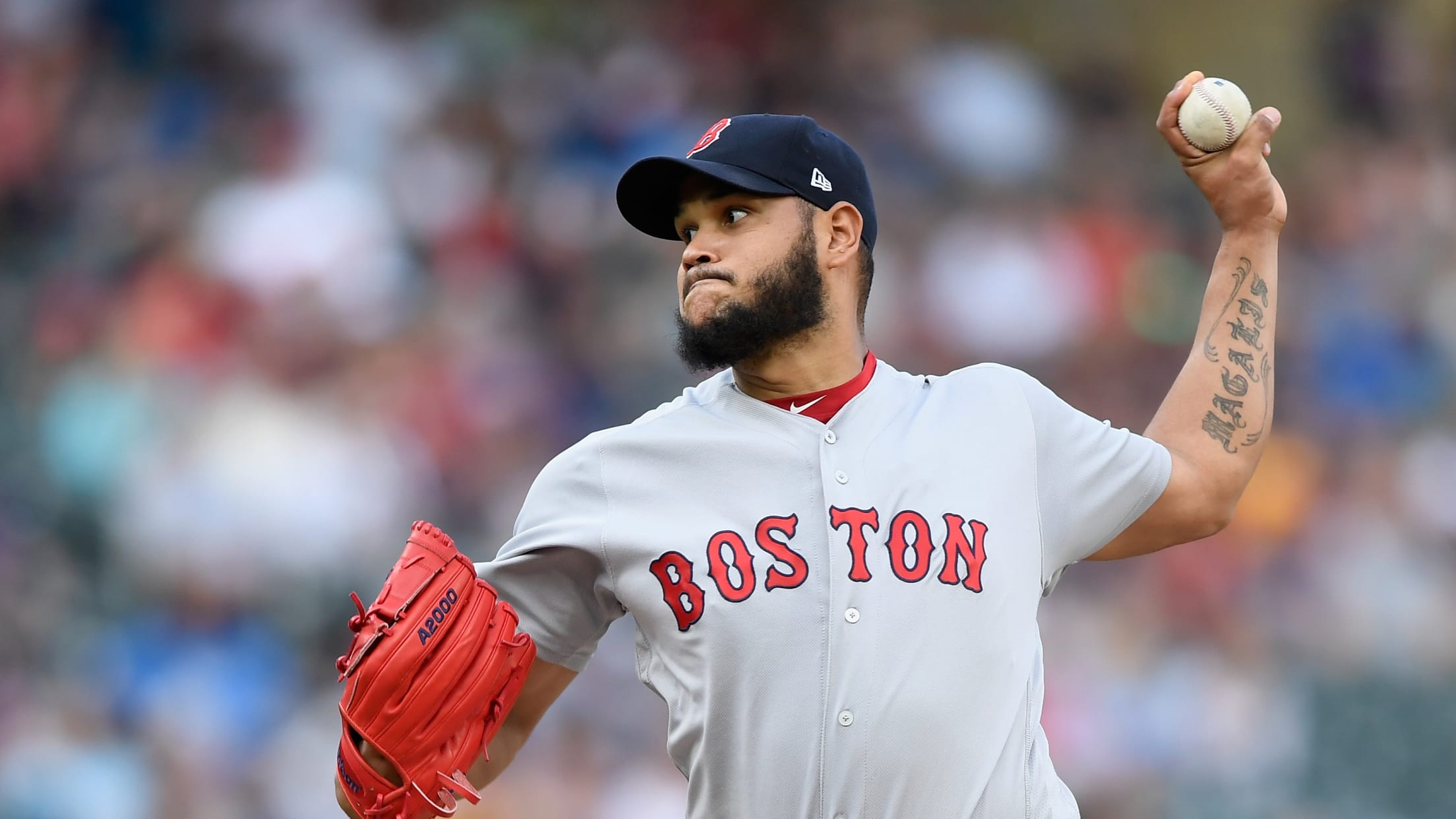 MINNEAPOLIS -- Find a way. Any way. That was the mission of the Red Sox as they came to work on getaway Wednesday night at Target Field, trying to wash away the fatigue caused by a 17-inning loss, not to mention an unforgiving recent schedule. Call it a satisfyingly successful
Nostalgia accompanies Willson's 2 HRs, slam
Exactly 3 years since 1st HR, C nearly replays 2018 heroics vs. Sox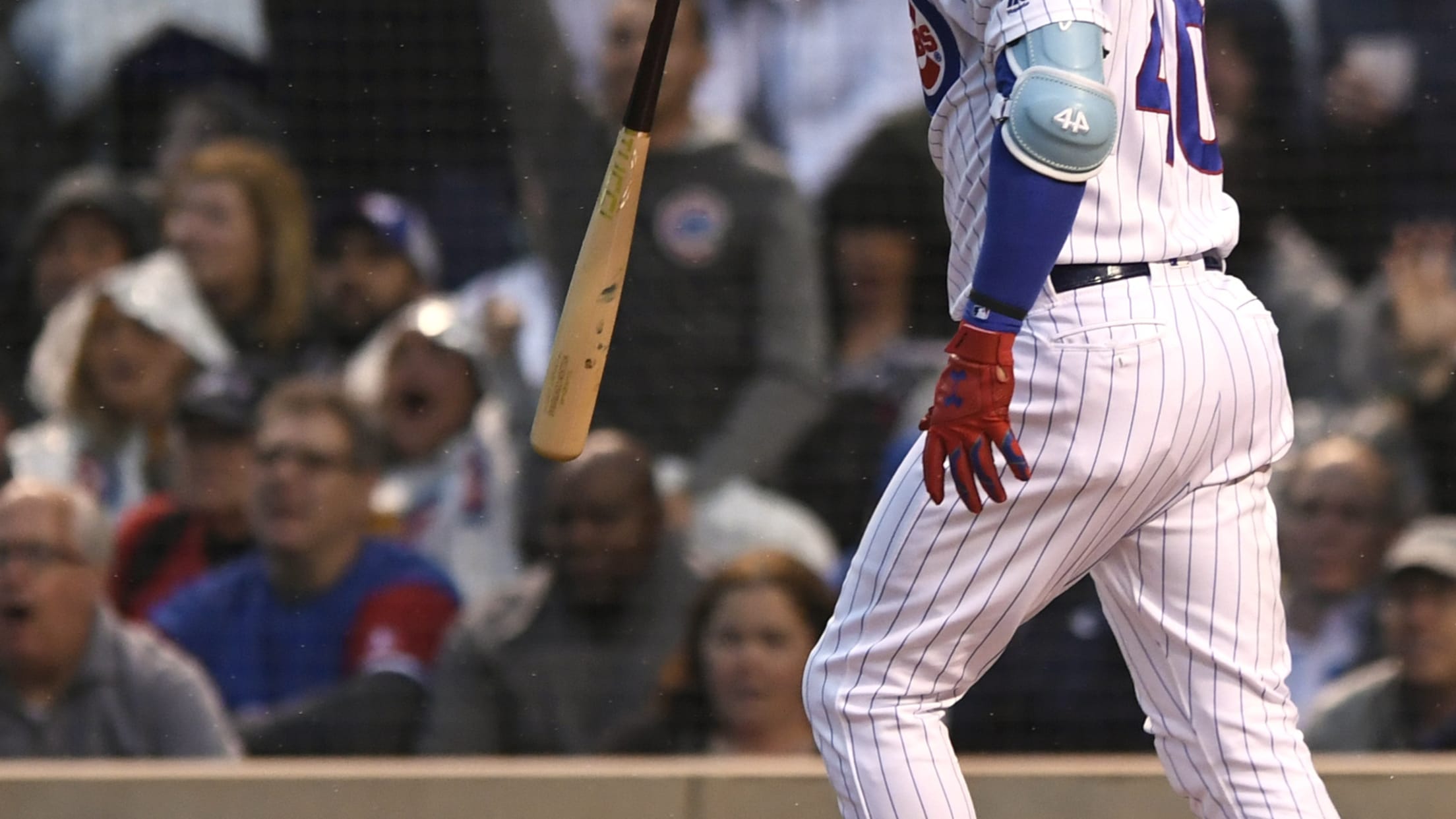 CHICAGO -- Willson Contreras watched the baseball soar over left field as he walked briskly up the first-base line. When the ball found the basket, then came the emphatic flip of the bat and the raucous eruption from Cubs fans at Wrigley Field. In the first inning of Wednesday's 7-3
Take a bow, CC: Lefty earns 250th career win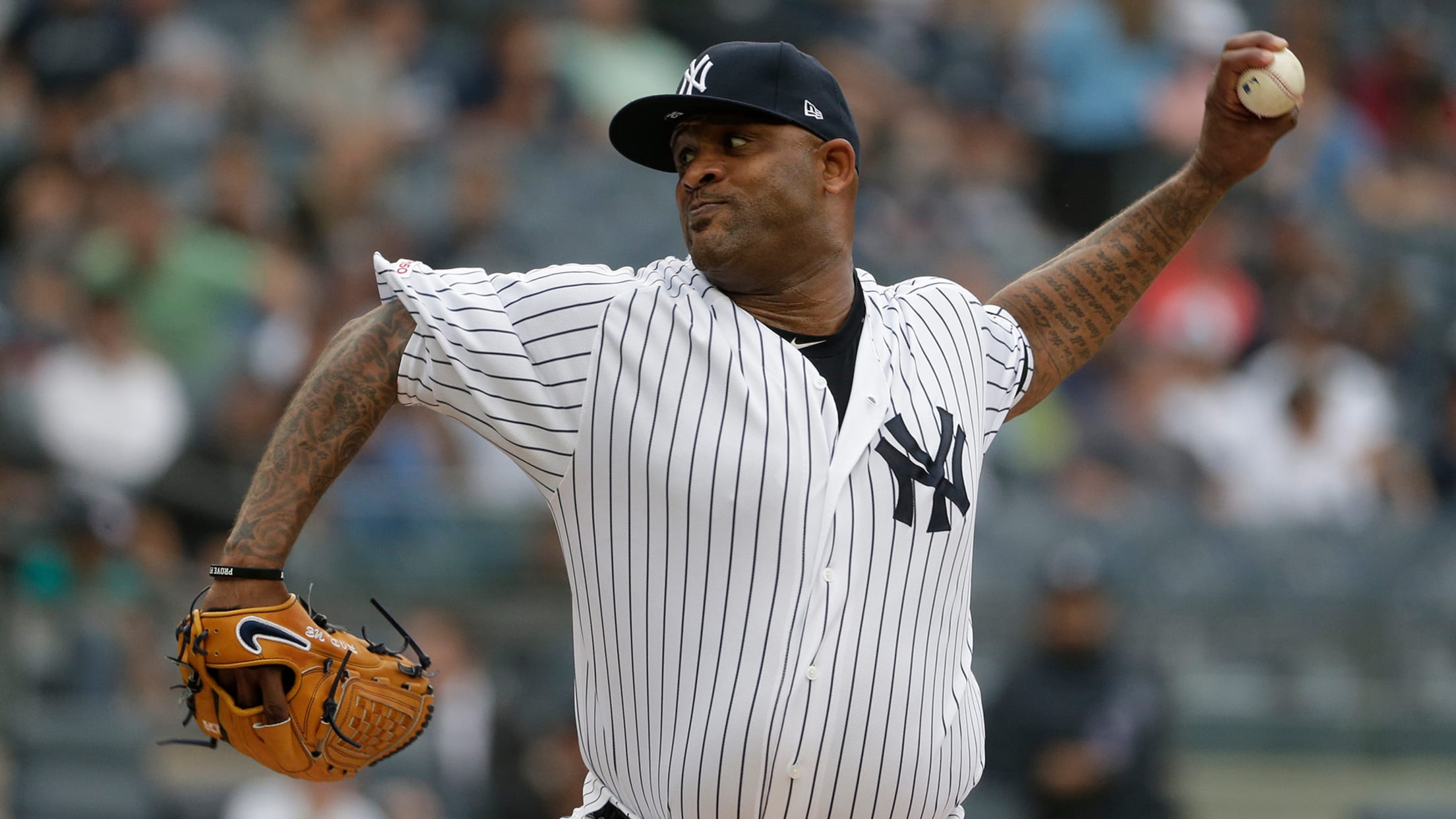 NEW YORK –- CC Sabathia did not fully appreciate his first visit to Cooperstown, N.Y., representing the Indians in the annual Hall of Fame Game nearly two decades ago. A Minor Leaguer then, he had no spare time to set foot in the museum, settling for a glance from the
Goldy's 453-foot blast lifts Cardinals in 11
Slugger enters in 9th on day off; Ponce de Leon twirls 6 scoreless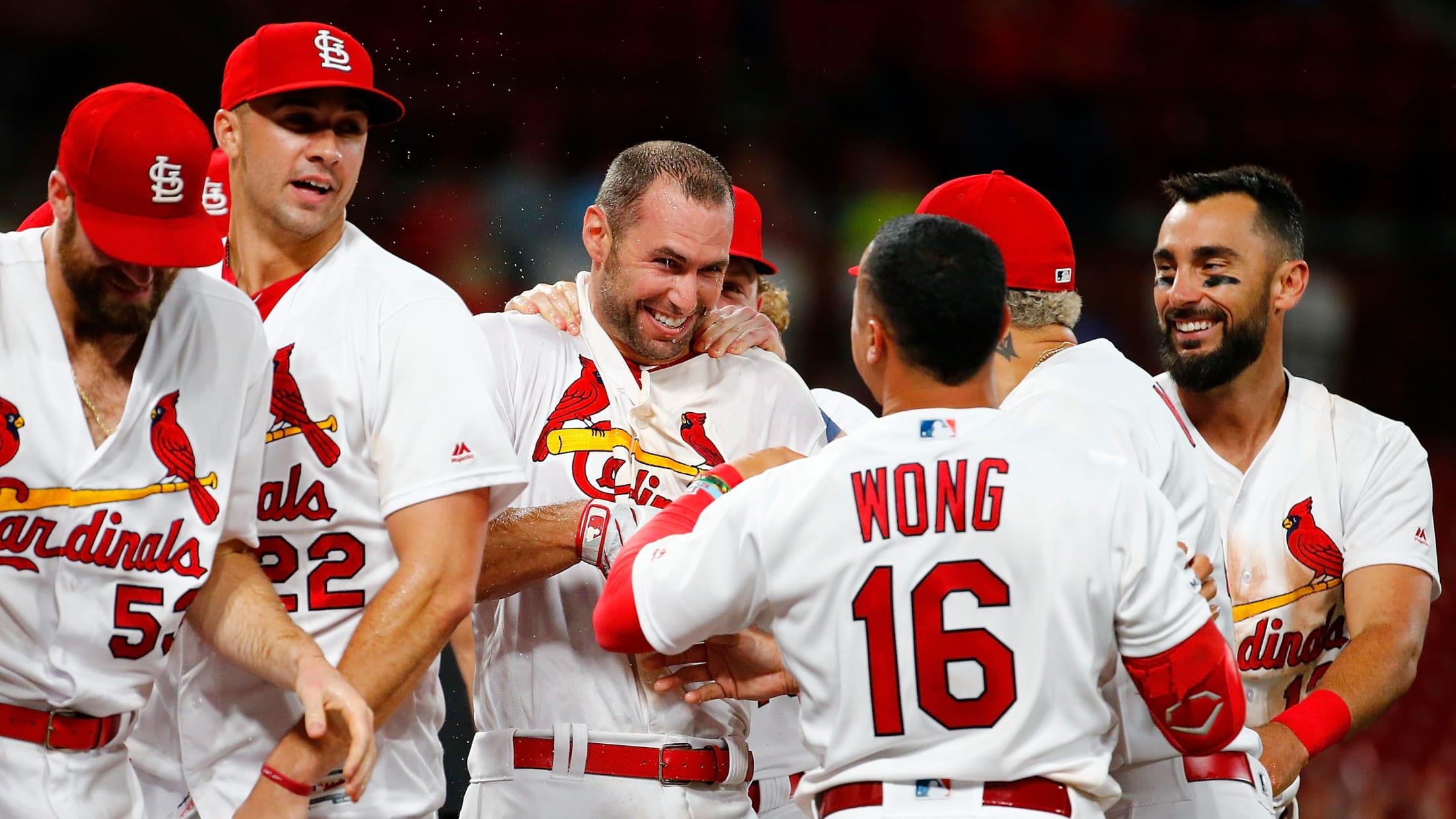 ST. LOUIS -- On his day off, Paul Goldschmidt emerged the hero. In the bottom of the 11th inning, Goldschmidt -- who entered the game at first base in the top of the ninth -- hit a 453-foot home run to left field to give the Cardinals a 2-1 win
Rockies' potent offense keeps rolling along
Club ties franchise record in 6th straight game with 12 or more hits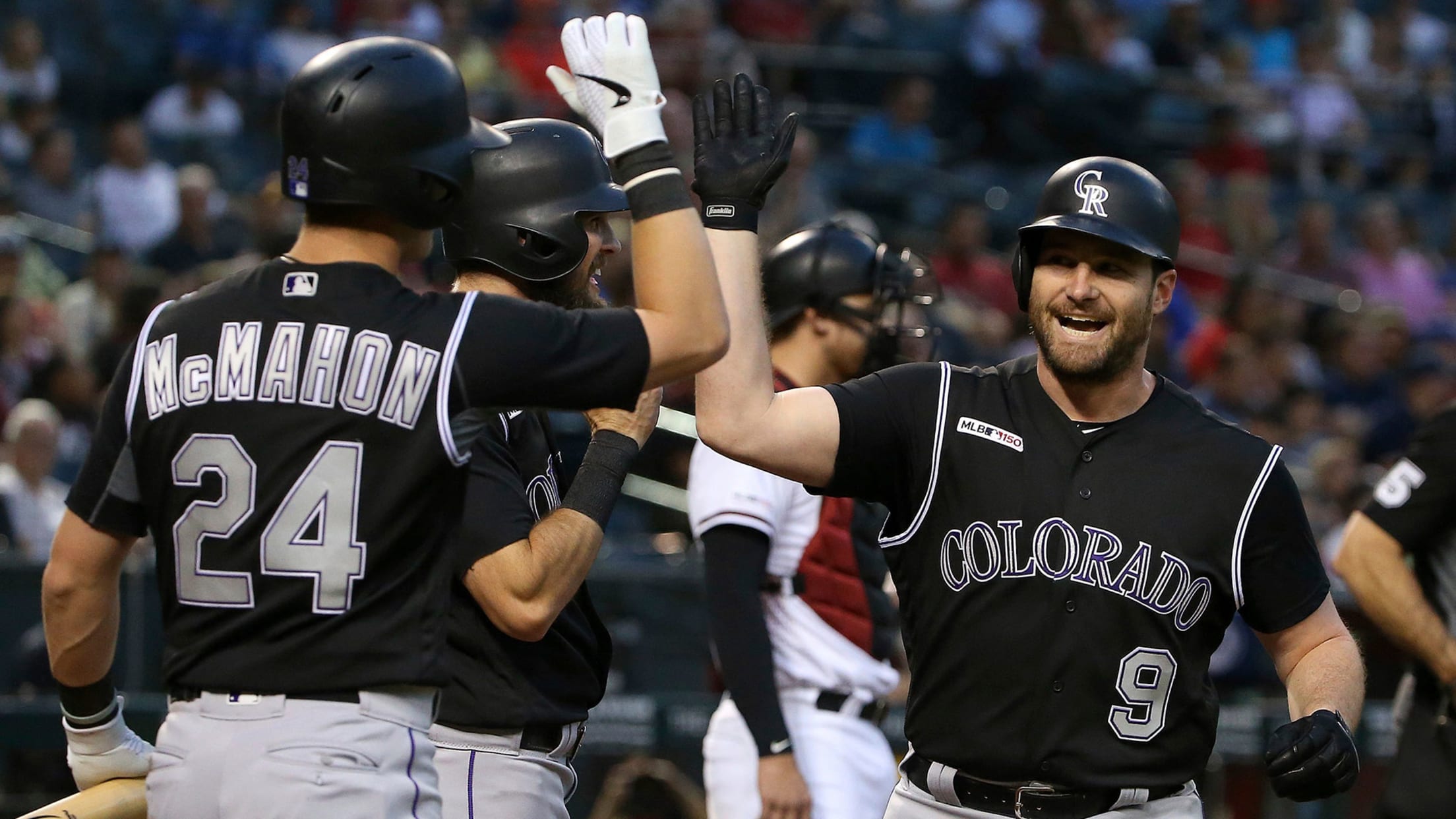 PHOENIX -- When Ryan McMahon rolls through the names in Colorado's lineup, he's not surprised to see the offensive numbers from the past week. In Wednesday night's 6-4 win over the D-backs at Chase Field, the Rockies collected 14 hits, marking their sixth straight game with 12 or more hits
Injury updates: Springer, Judge, Moose, Marwin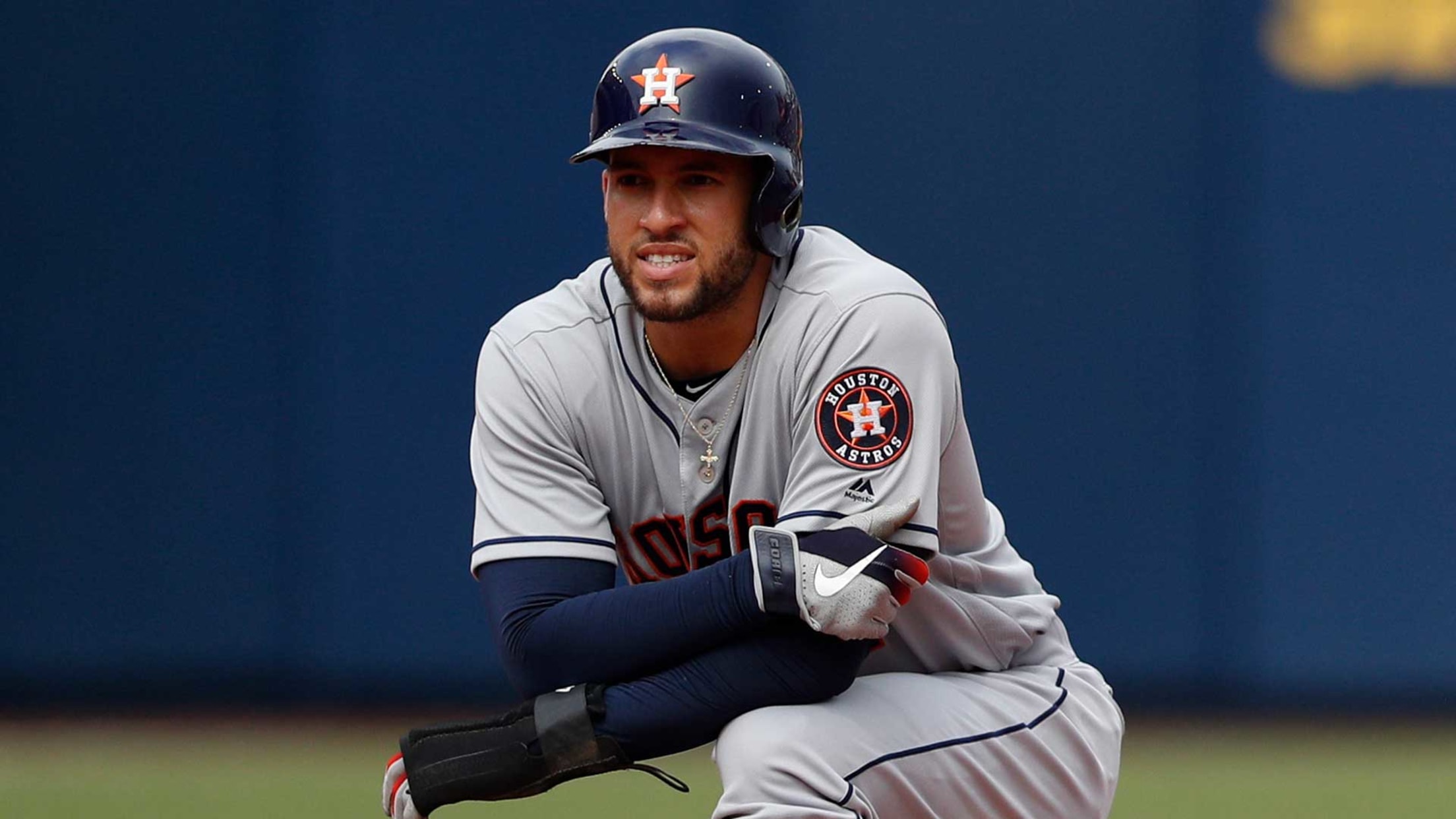 Here is the latest injury news from around Major League Baseball.
Hill headed to IL with forearm discomfort
LOS ANGELES — Rich Hill knows a blown elbow ligament when he suffers one, and that's not what he felt when he left after pitching only one inning in the Dodgers' 9-2 win over the Giants on Wednesday night. Regardless, Hill will go on the injured list and undergo an
Story jams right thumb; X-rays negative
Rockies shortstop scheduled to have MRI on Thursday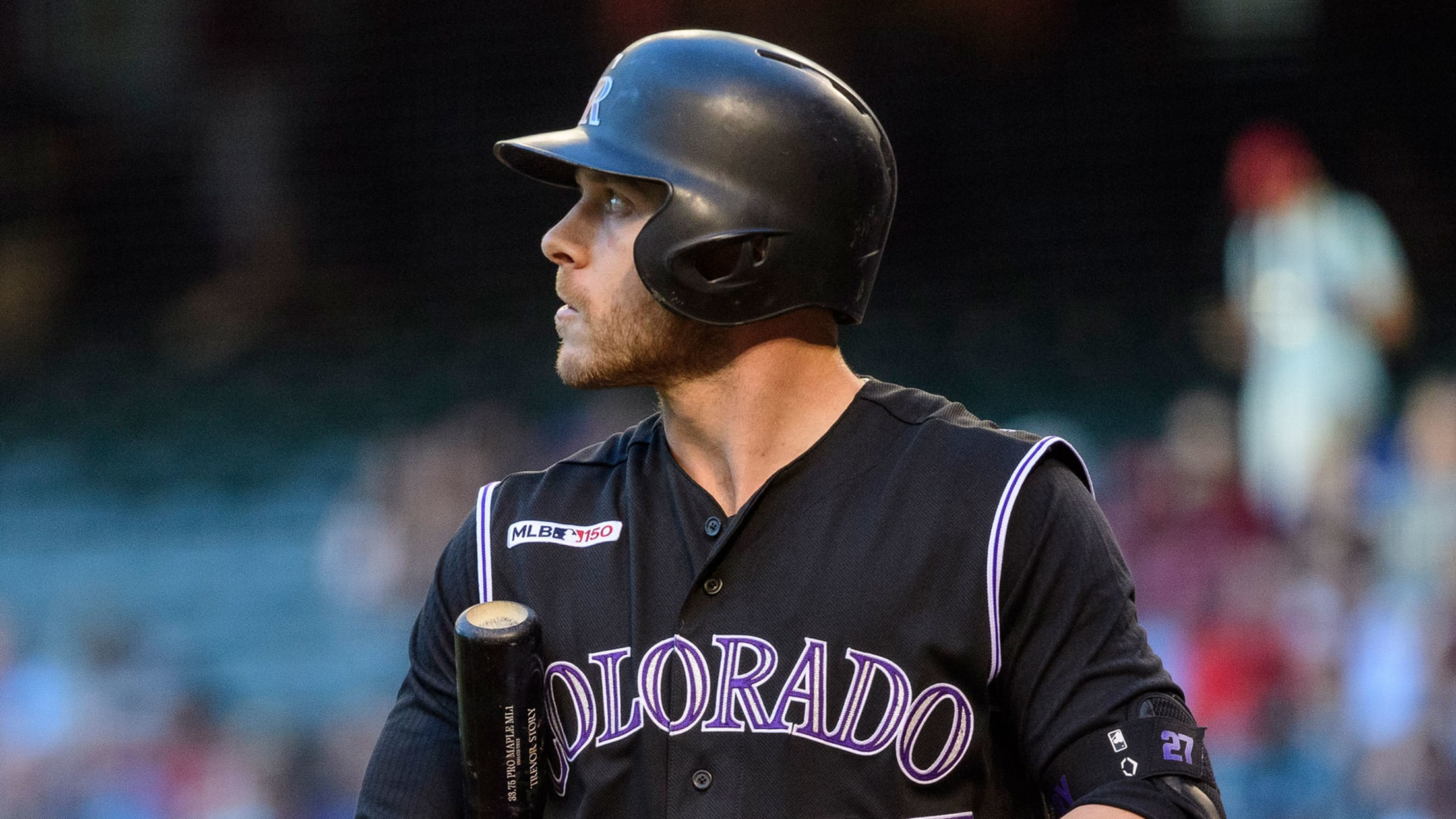 PHOENIX -- Trevor Story stood at his locker gripping his right hand and discussing the headfirst slide during which he jammed his right thumb in Wednesday night's 6-4 win over the D-backs at Chase Field. The Rockies' shortstop wanted to stay upbeat, but he couldn't help but think back to
Tribe's bats continue to rake, led by Kipnis' HRs
Luplow adds 3 RBIs, while Perez hits solo home run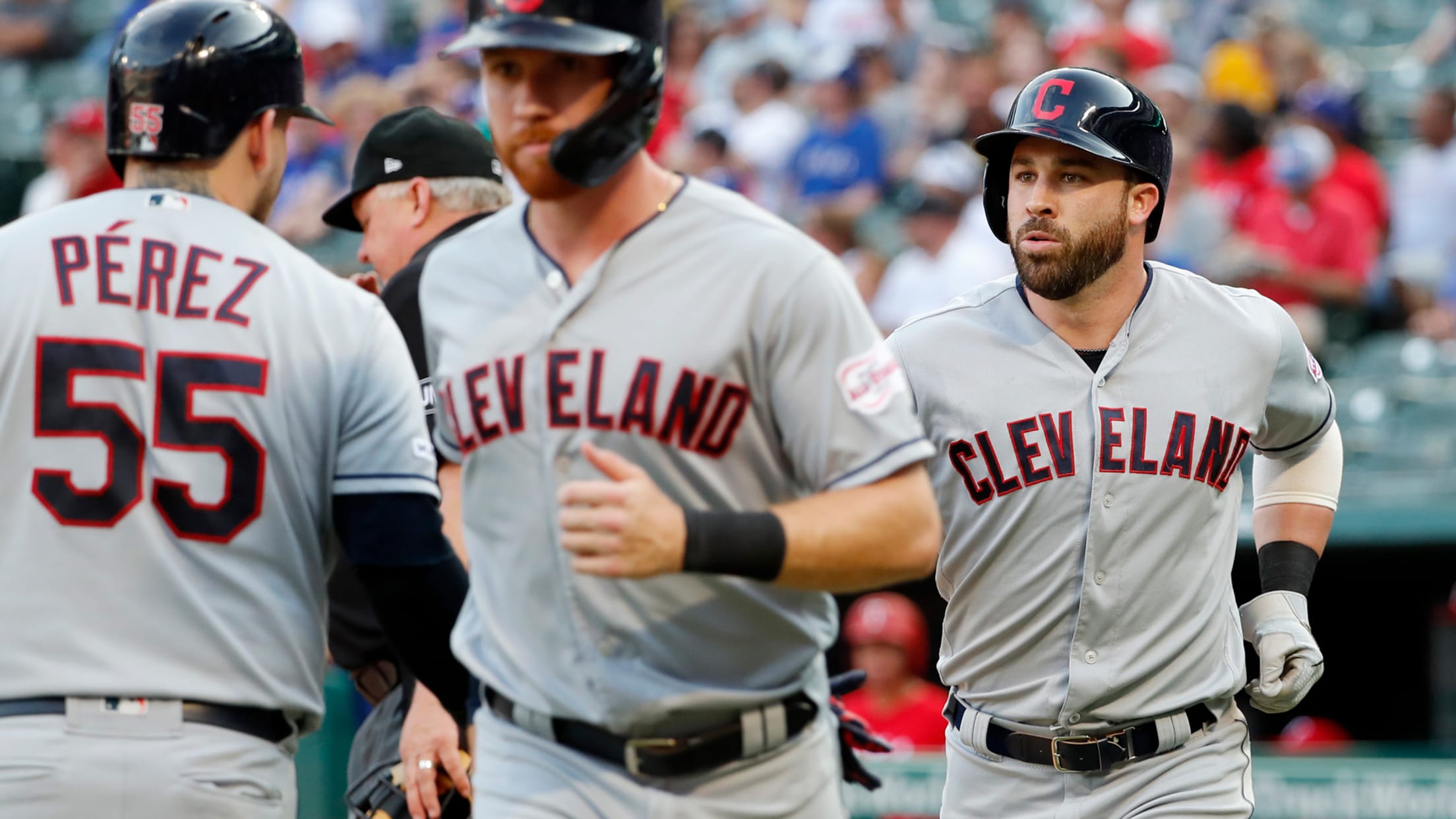 ARLINGTON -- The Indians' offense has been explosive for most of June, but Jason Kipnis has only started to heat up over the past few days. On Wednesday night against the Rangers, Cleveland's offense struck again, and this time Kipnis led the way in a 10-4 victory at Globe Life
11 fun and (semi-plausible) trade ideas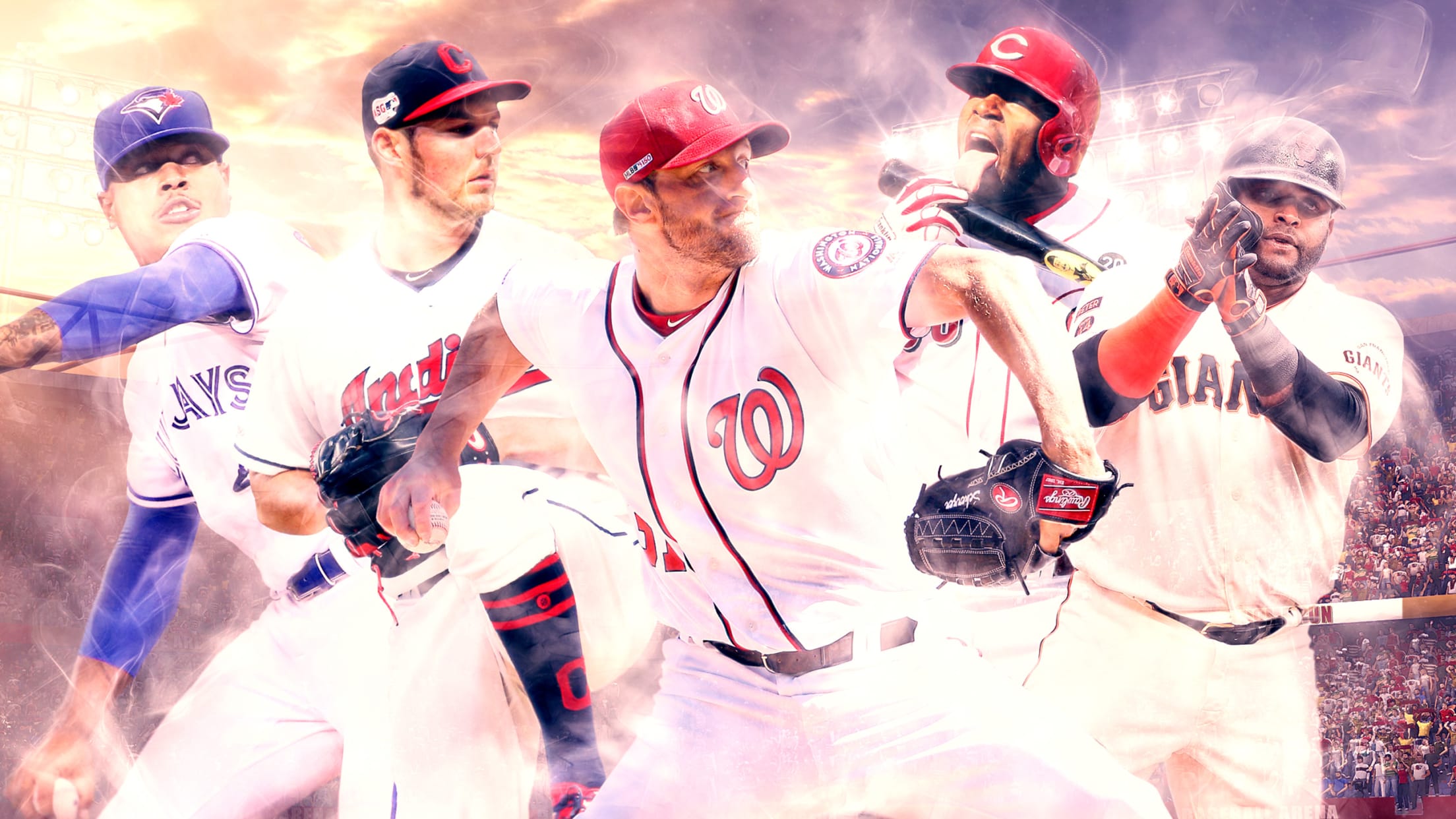 Most of the time, this time of year, we're here to discuss prudent, plausible and perhaps even paramount trade targets for teams in need of an in-season upgrade. But today, let's just have some fun. Here's a list of 11 trade candidates and teams that would create especially interesting plot
Rookie shocks Tigers to complete comeback 
Reynolds swats three-run homer as Bucs overcome six-run deficit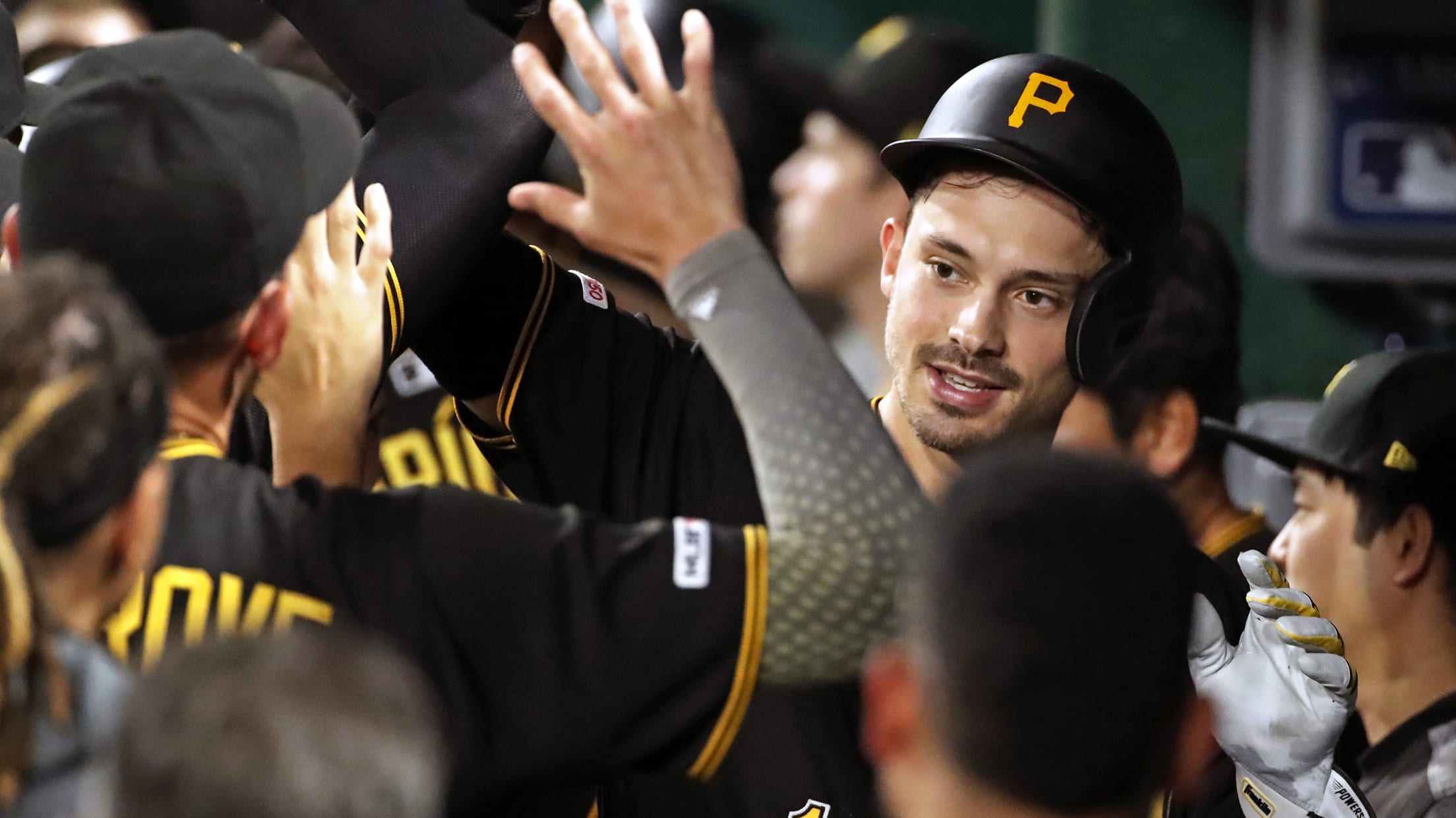 PITTSBURGH -- It took four injuries in the outfield to convince the Pirates it was time to call up Bryan Reynolds on April 20. It's not like they didn't believe in the 24-year-old outfielder -- they acquired him in a trade for their franchise player in Andrew McCutchen -- but
Devers day to day with tight hamstring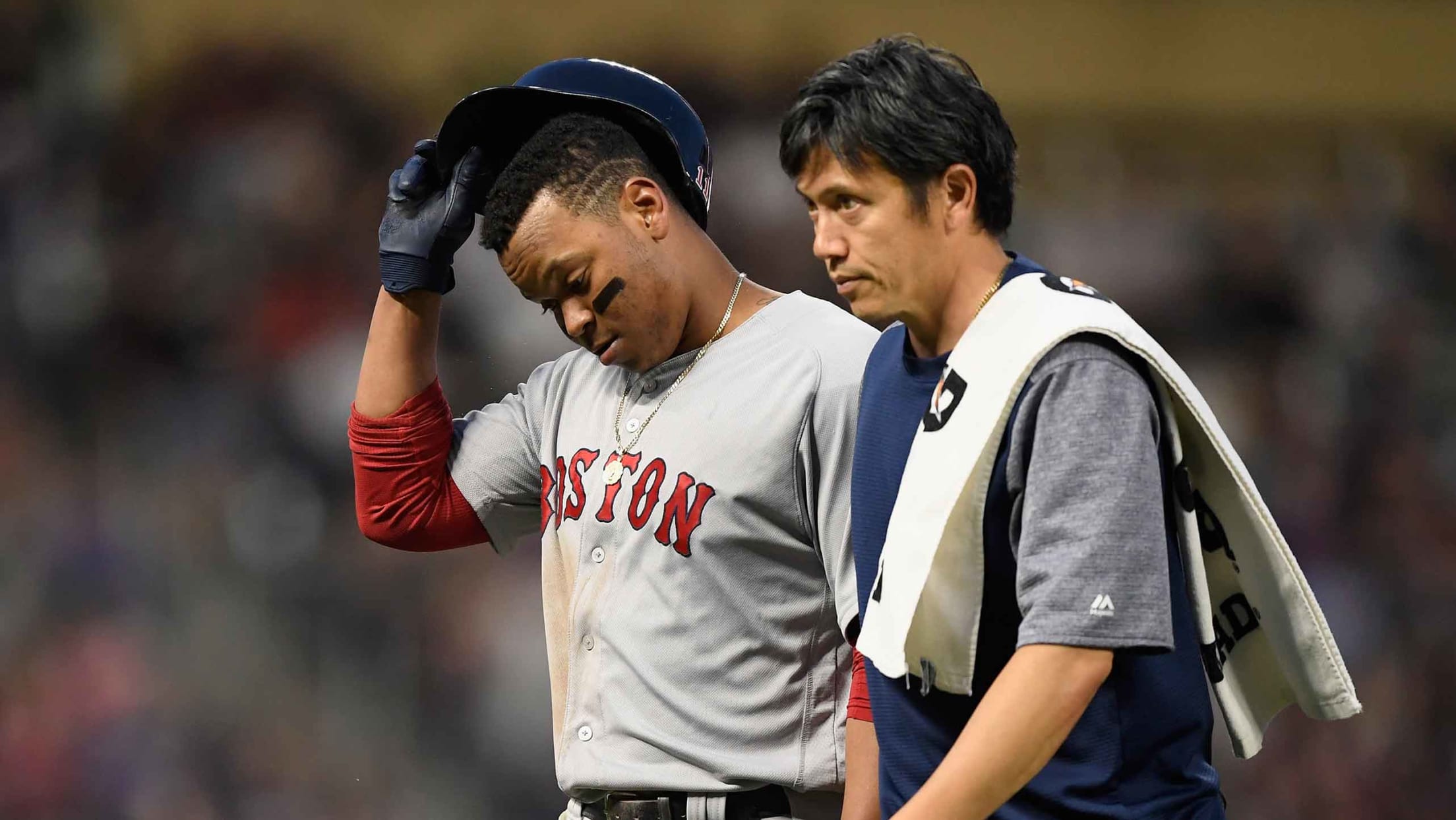 MINNEAPOLIS -- The Red Sox lost emerging star Rafael Devers in the fifth inning of Wednesday's 9-4 win over the Twins due to a right hamstring strain which isn't believed to be serious. The Sox are off on Thursday, and manager Alex Cora expects to keep Devers out of the
Do Yanks prefer these pitchers to Bumgarner?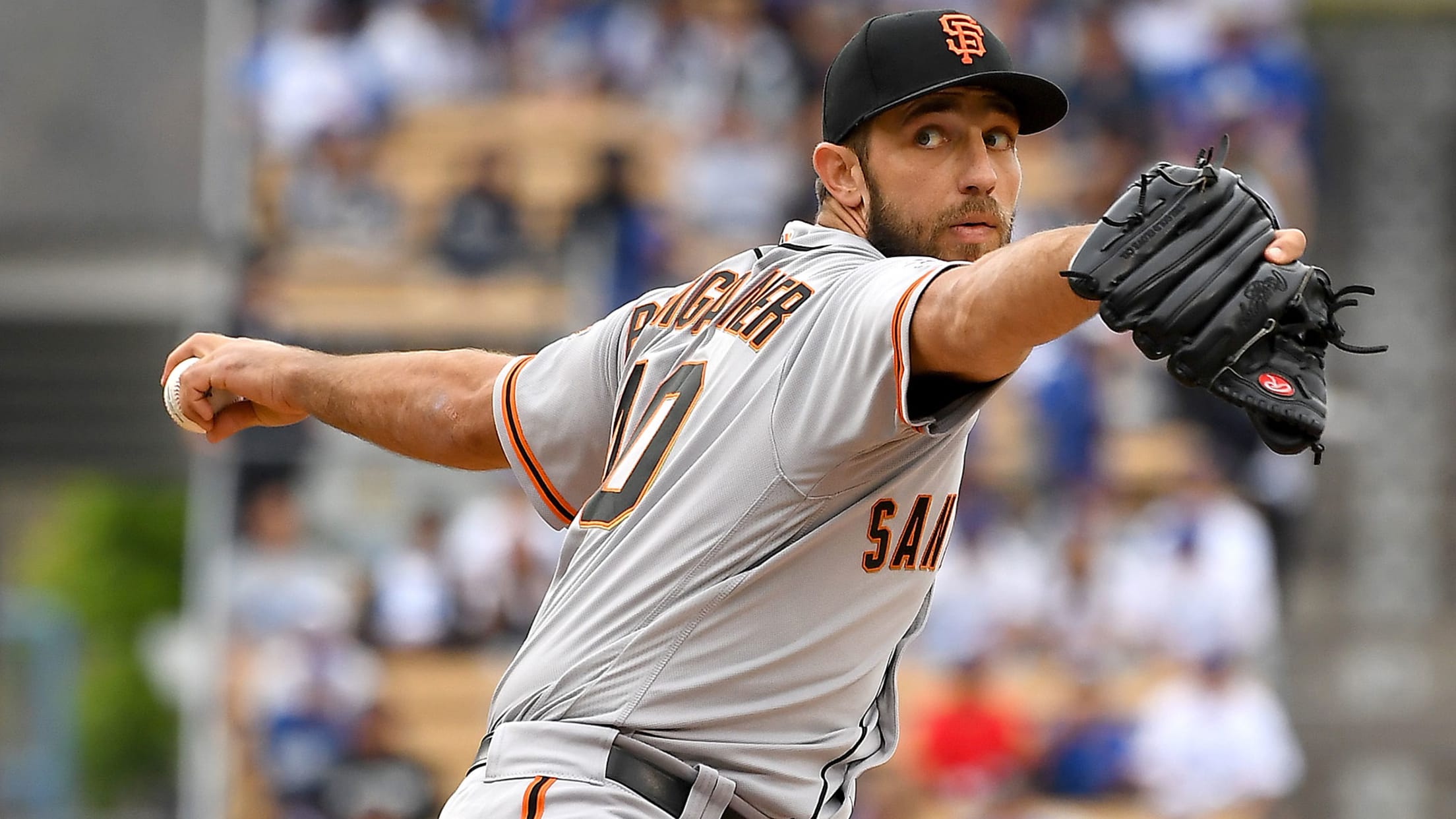 Do Yankees prefer other pitchers to Bumgarner? June 19: The Yankees are expected to add a pitcher or two before the July 31 Trade Deadline and have been linked to Giants left-hander Madison Bumgarner, but MLB Network insider Joel Sherman notes in an article for the New York Post that