Cole in rare air with 300-K season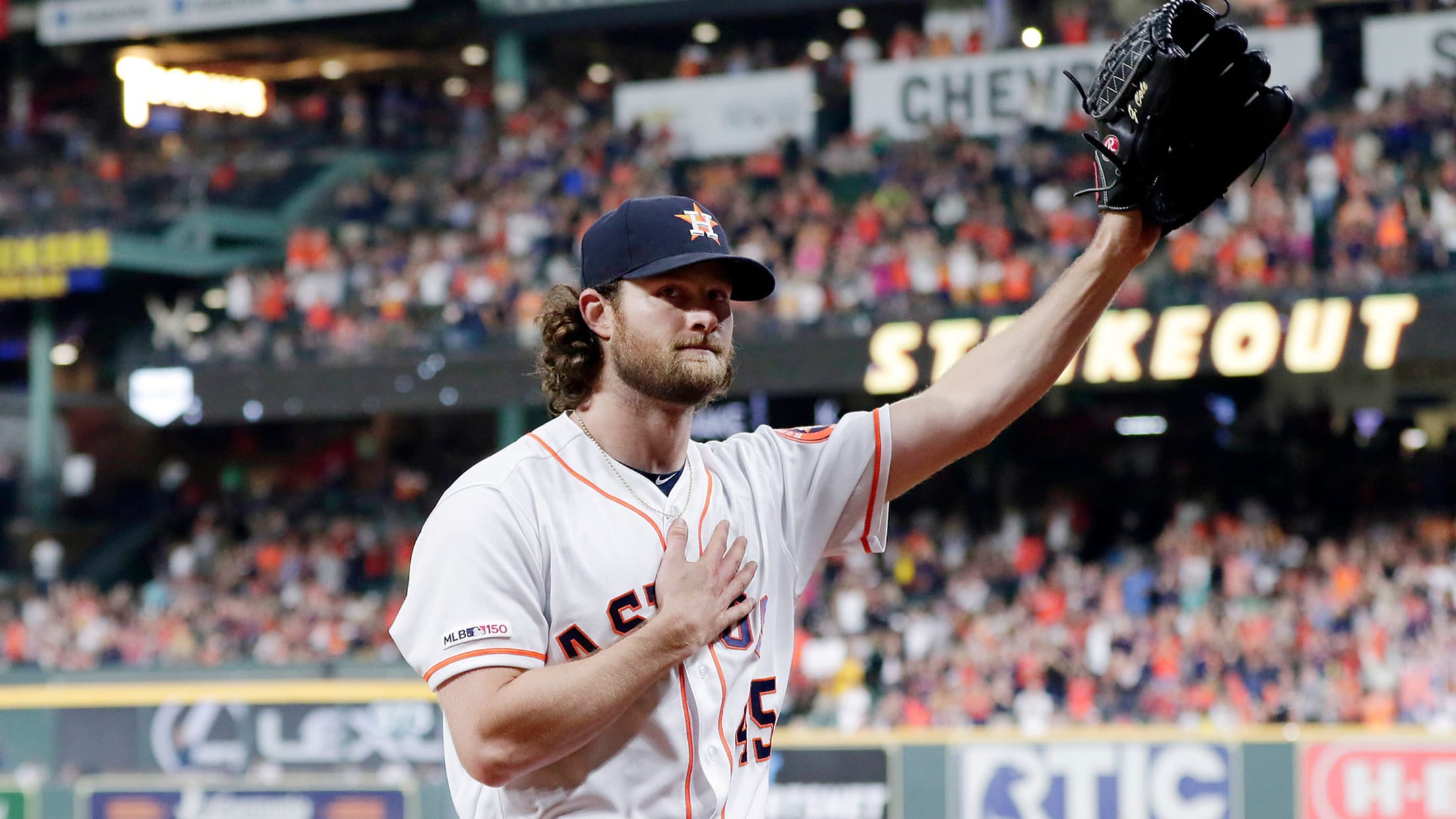 HOUSTON -- The pathway to 300 strikeouts started during the spring of 2018 for Astros right-hander Gerrit Cole. The Astros, coming off a World Series win, had traded for Cole a few weeks before Spring Training started, and it didn't take Cole long to bend the ears of Cy Young-winning
Bochy becomes 11th manager with 2,000 wins
Giants skipper: 'This is a number that happens because of everybody'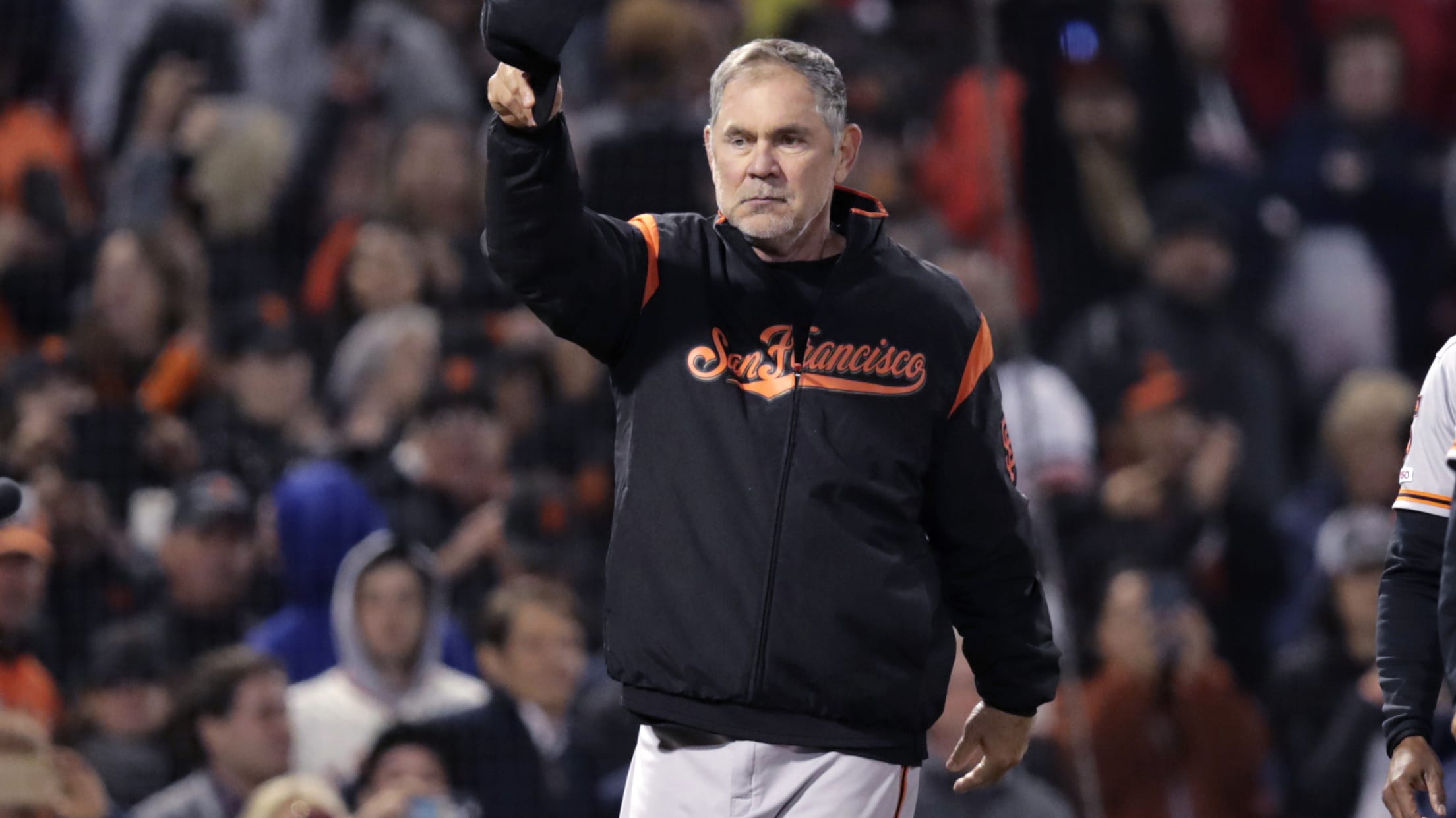 BOSTON -- Bruce Bochy was driving in his car listening to sports talk radio after his first game as a Major League manager. The Padres had lost their 1995 season opener by eight runs, and the critics were not pleased with the outcome. "The first game couldn't have gone worse,"
Carl Yastrzemski throws first pitch to grandson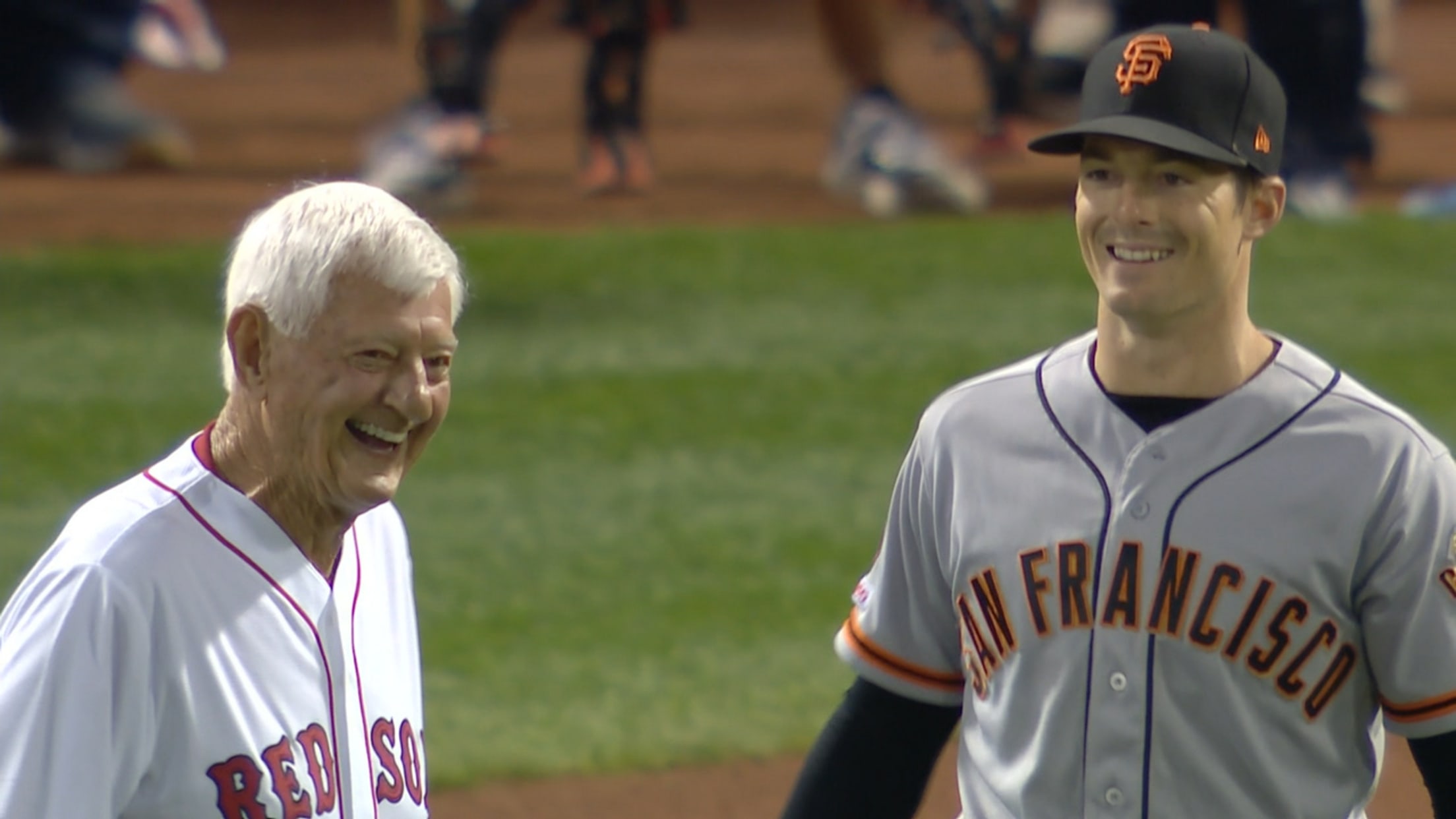 BOSTON -- The historical moments continued on Wednesday night when baseball legend Carl Yastrzemski threw out the ceremonial first pitch to his grandson, Giants outfielder Mike Yastrzemski, in front of a captivated crowd at Fenway Park. Carl, who played his entire 23-year Hall of Fame career in Boston, emerged from
Here's the schedule's impact on the final 11 days
Indians, Cardinals among clubs with challenging home stretch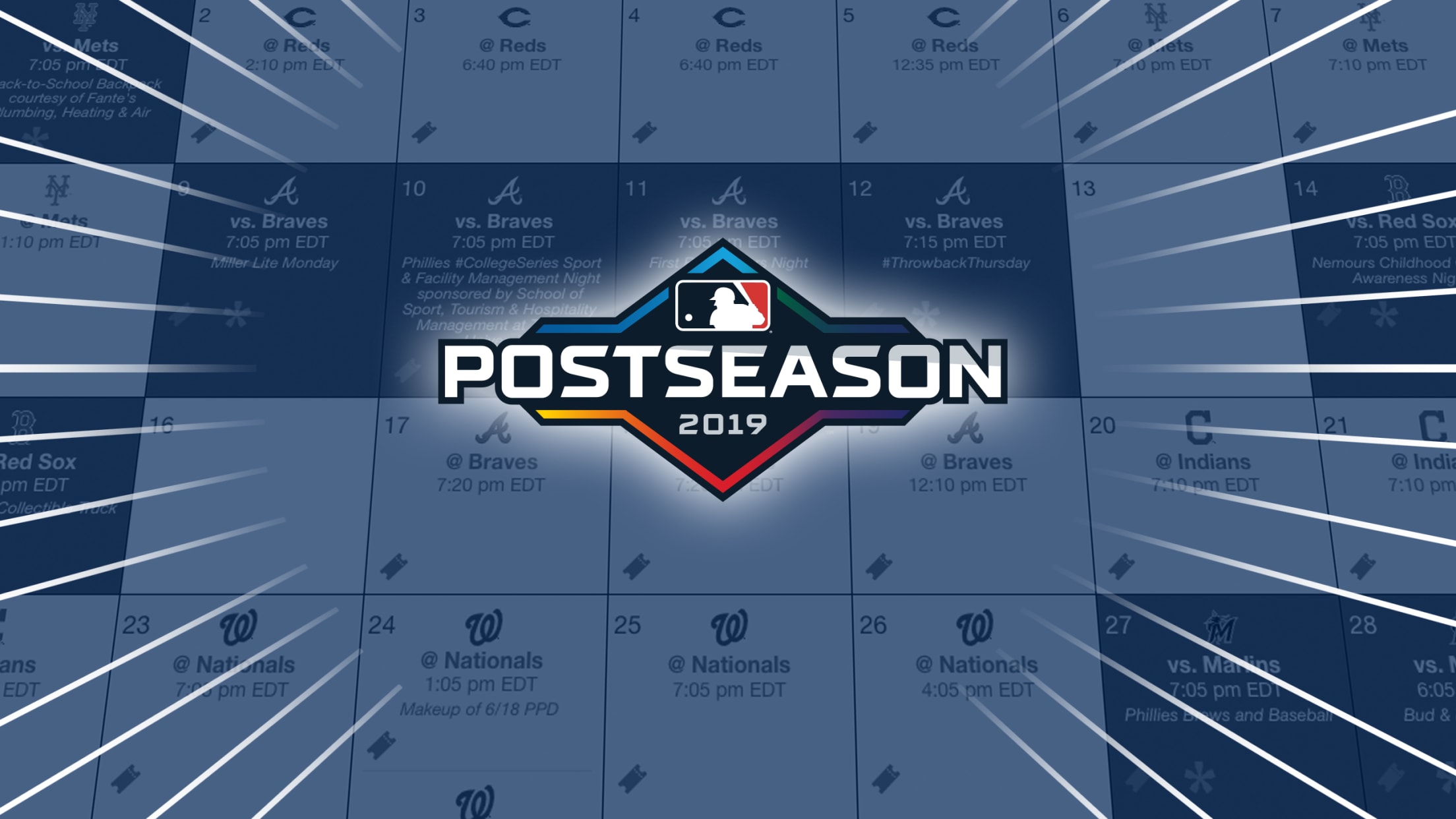 The postseason chase has reached its most critical stage. With a little more than a week remaining in the regular season, the time has come for contenders to finish strong and punch their tickets to October baseball. For some, the road looks a bit more difficult. That's because of the
Astros clinch postseason berth with 100th win
Magic number to clinch third straight AL West title stands at two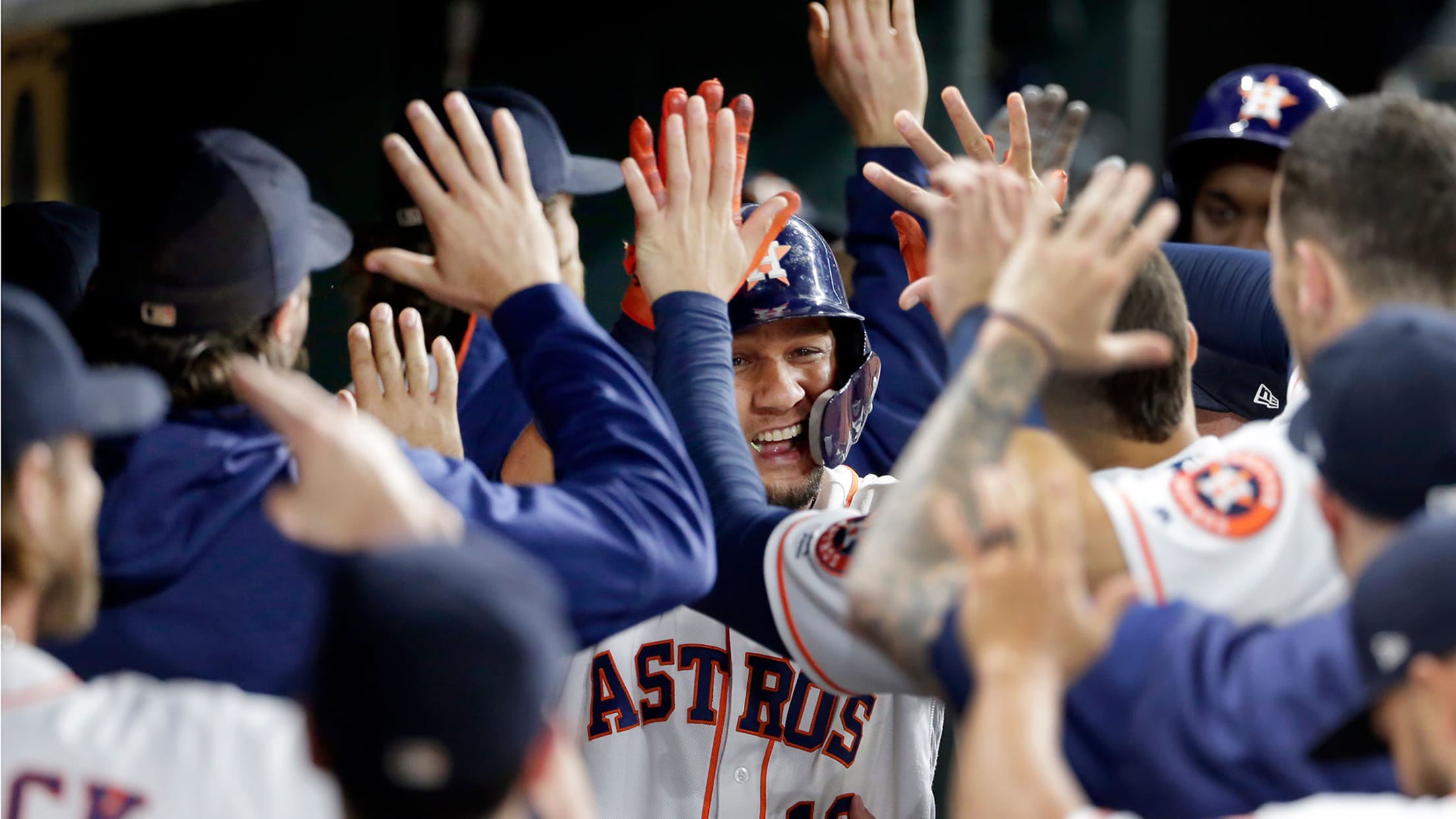 HOUSTON -- Gerrit Cole surpassed 300 strikeouts for the season, the Astros reached 100 wins for the third year in a row and a playoff berth was clinched. It was a magical Wednesday night at Minute Maid Park. The Astros moved closer to clinching their third consecutive American League West
Yankees must wait another day to clinch East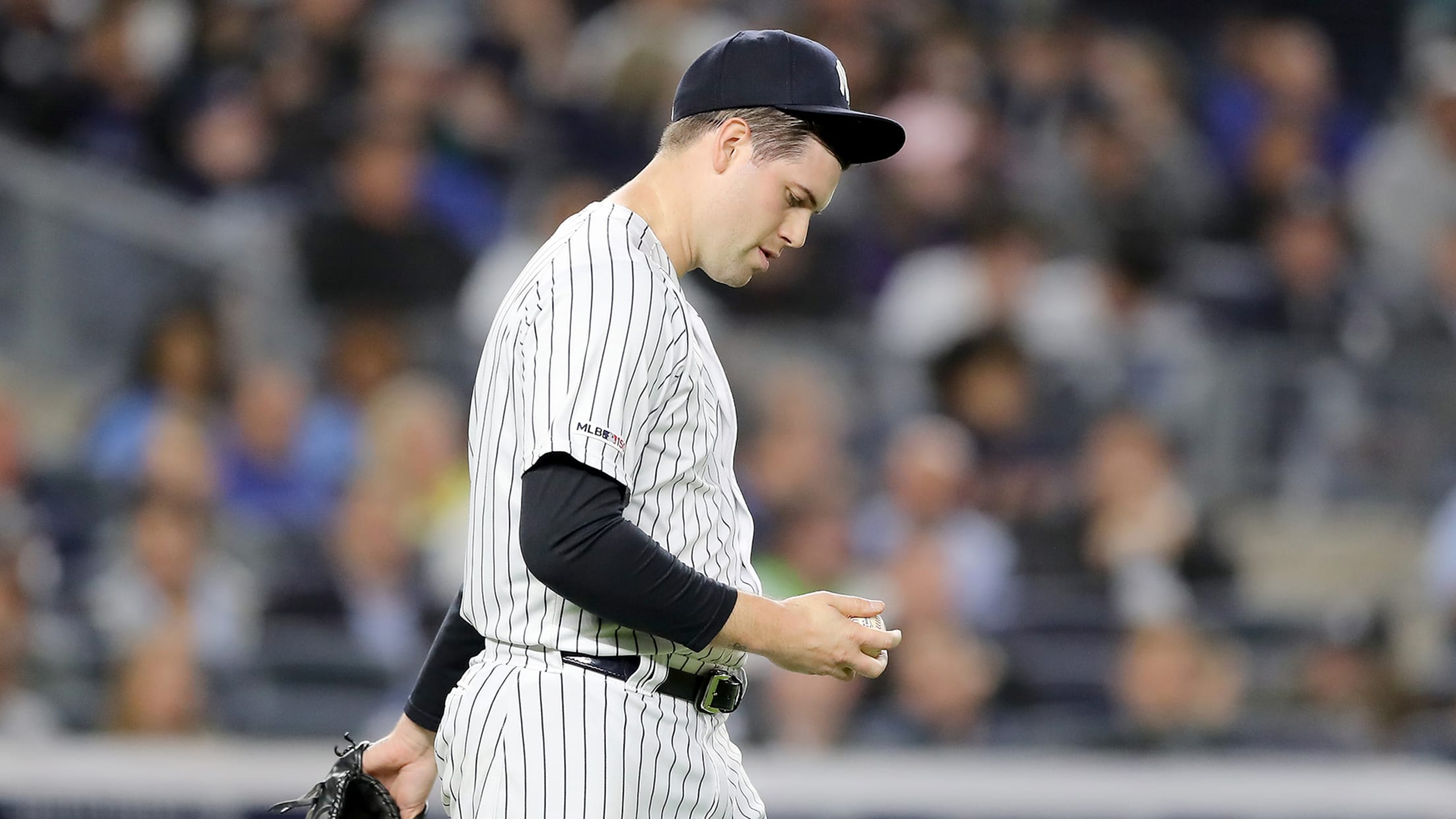 NEW YORK -- The ideal script for the Yankees to clinch the American League East title would have included a vintage CC Sabathia performance, Giancarlo Stanton delivering a big hit in his return from the injured list and a splendid bullpen effort. Like so many developments in this "next man
Garrett pumps fist after K, avoids confrontation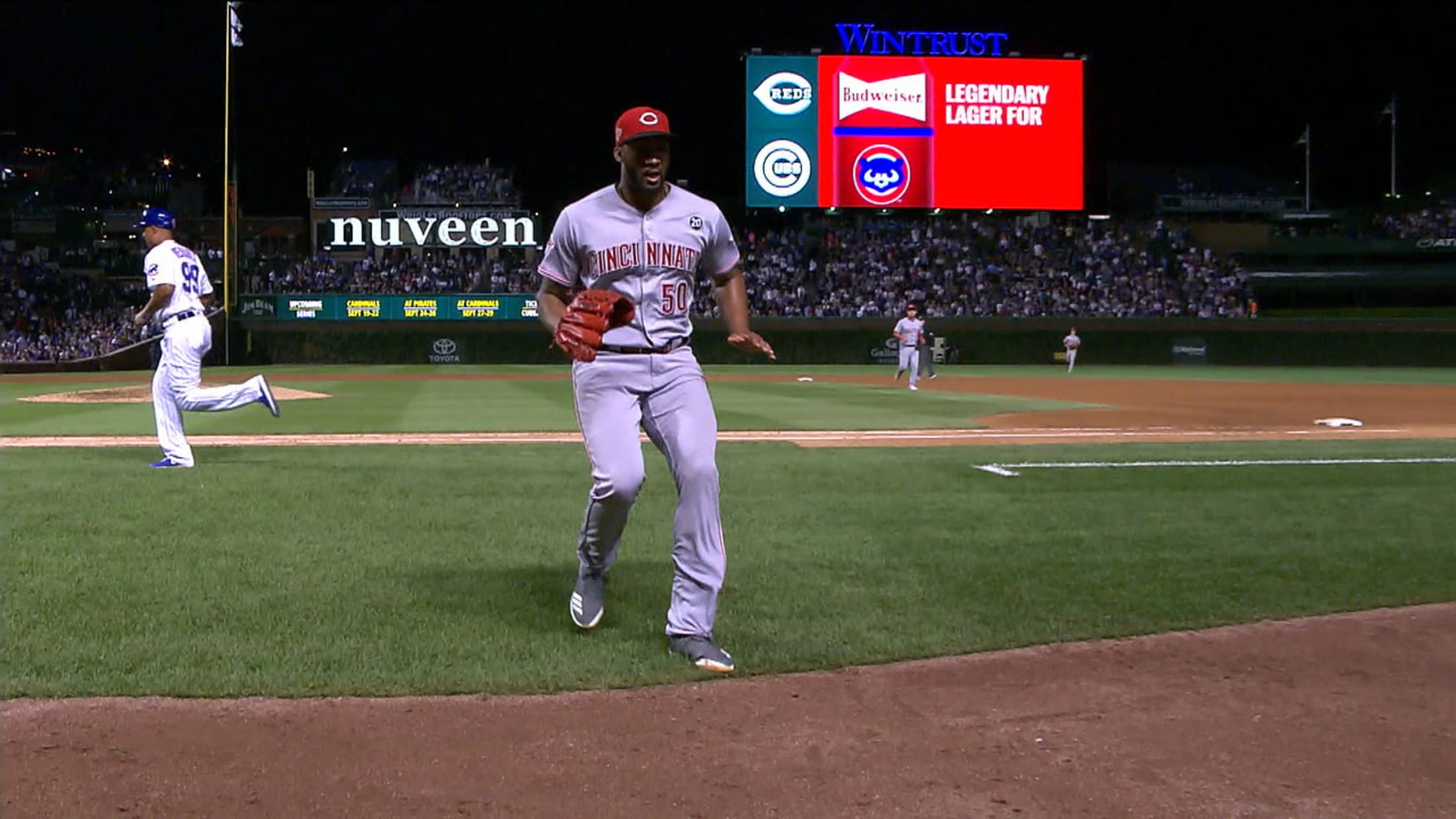 CHICAGO -- Amir Garrett is no stranger to confrontations. But he did his best to avoid another against Kyle Schwarber during the Reds' 3-2 win over the Cubs on Wednesday at Wrigley Field. Following a big strikeout of the Cubs' left fielder in the ninth inning, Garrett pumped his fist
Good news and bad news for 5 playoff teams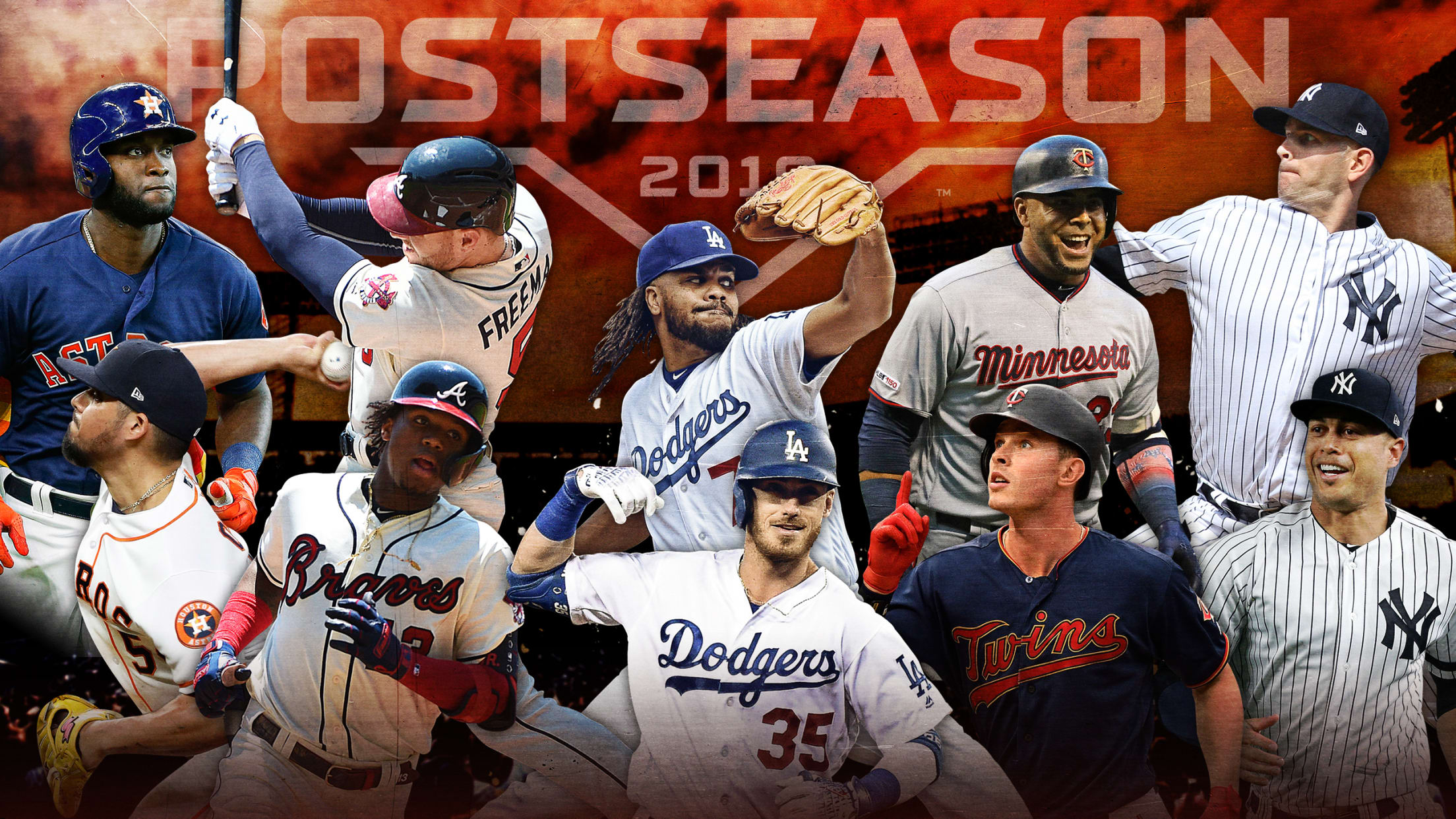 Amid the scramble for the remaining postseason berths, the Astros, Braves, Dodgers, Twins and Yankees have the luxury of looking ahead. That is, lining up the rotation, resting the regulars and healing those pesky bumps and bruises. (Not all of them have officially clinched, but FanGraphs currently has each of
Postseason watch: Another clinch could come today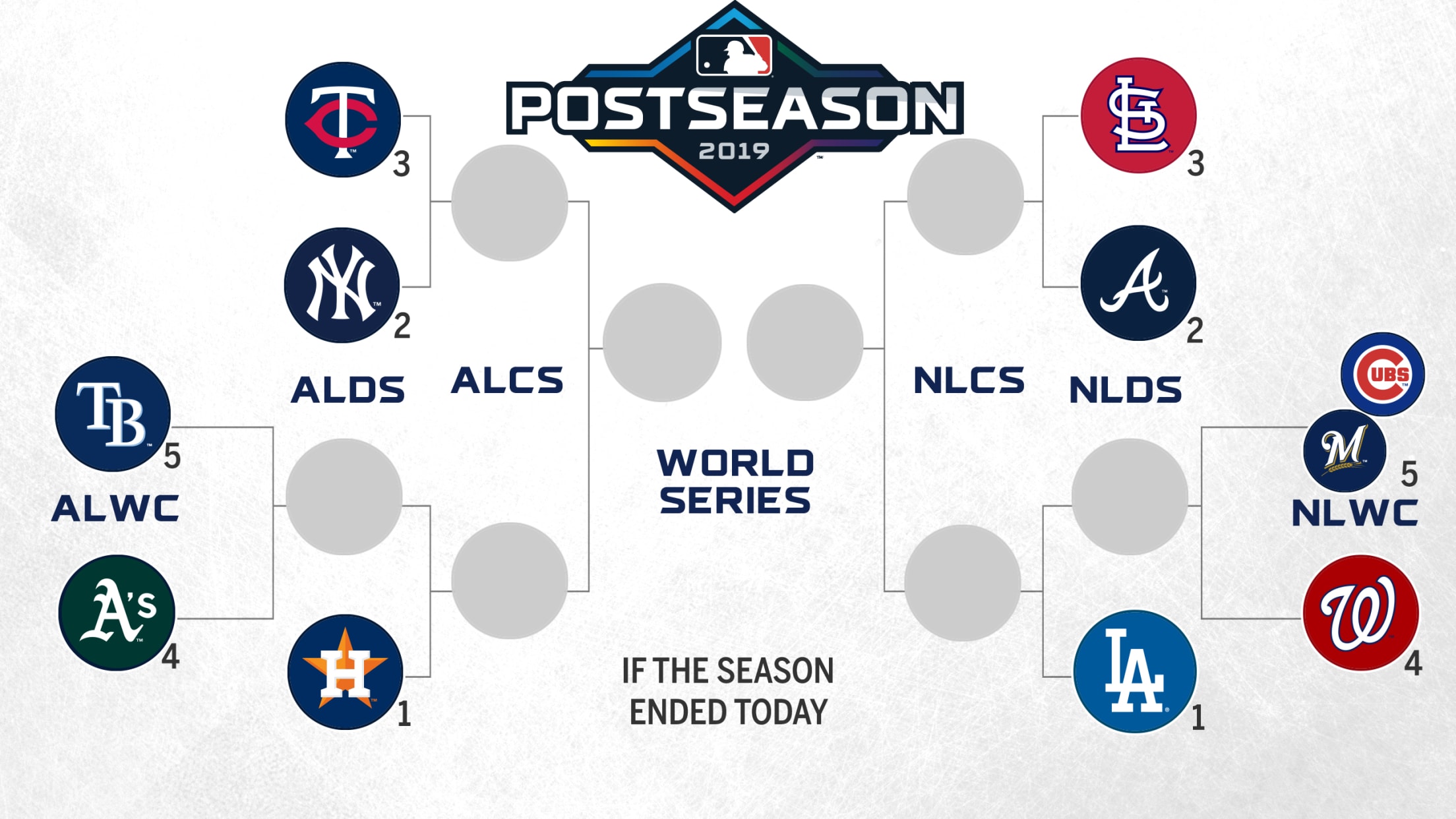 The Astros punched their ticket to the postseason on Wednesday night, notching their 100th win of the season for the third straight year. They're just the sixth team to post three straight 100-win seasons, and first since the 2002-04 Yankees. Three straight postseason appearances is tied for a franchise-best --
Explaining postseason tiebreaker scenarios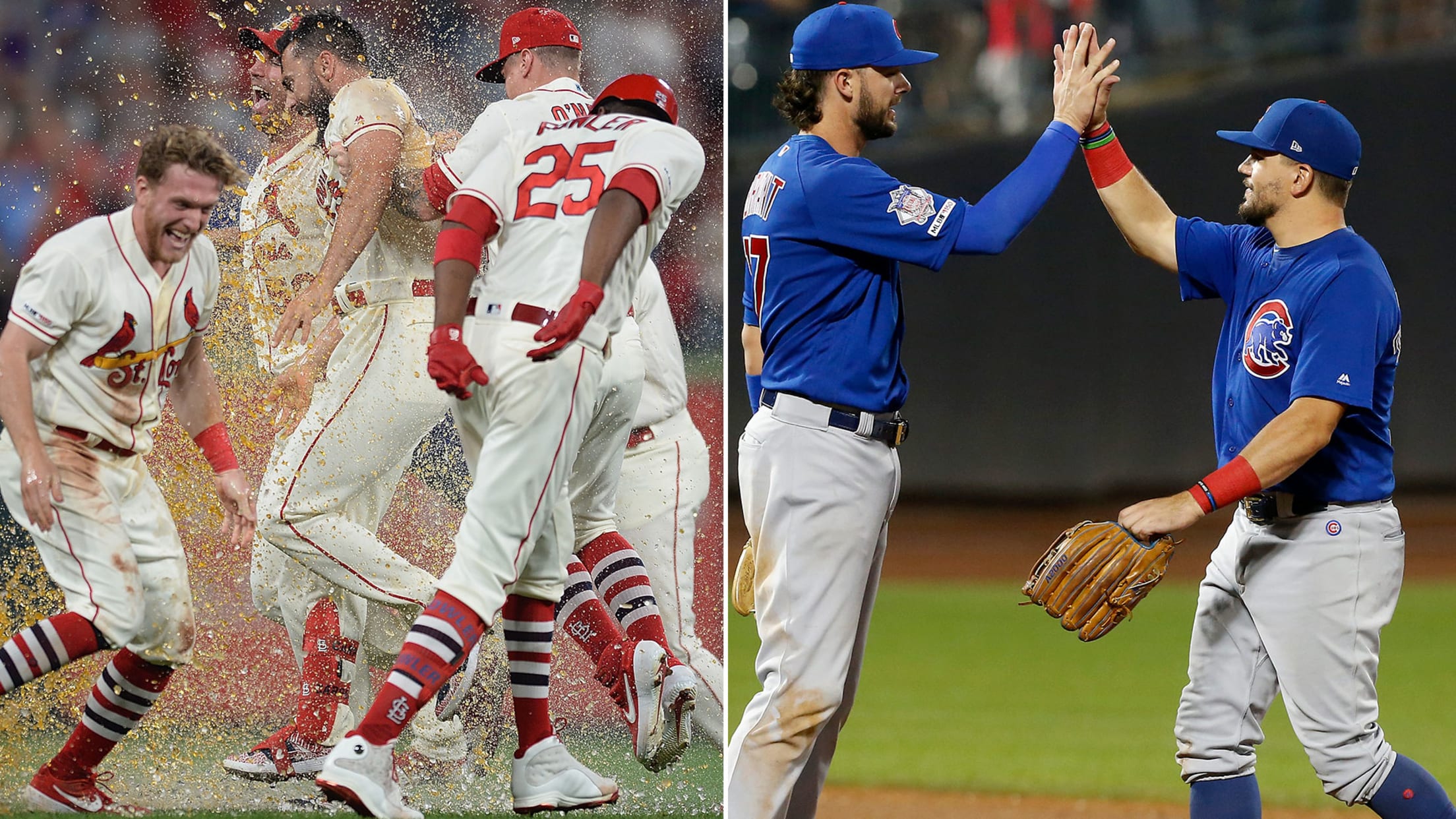 When Major League Baseball instituted the dual-Wild Card system before the 2012 season, it was pretty widely assumed that there would be years in which a cluster of clubs with identical records would require, essentially, their own tournament to decide who advances to the one-and-done Wild Card round. To date,
Here is the 2019 postseason schedule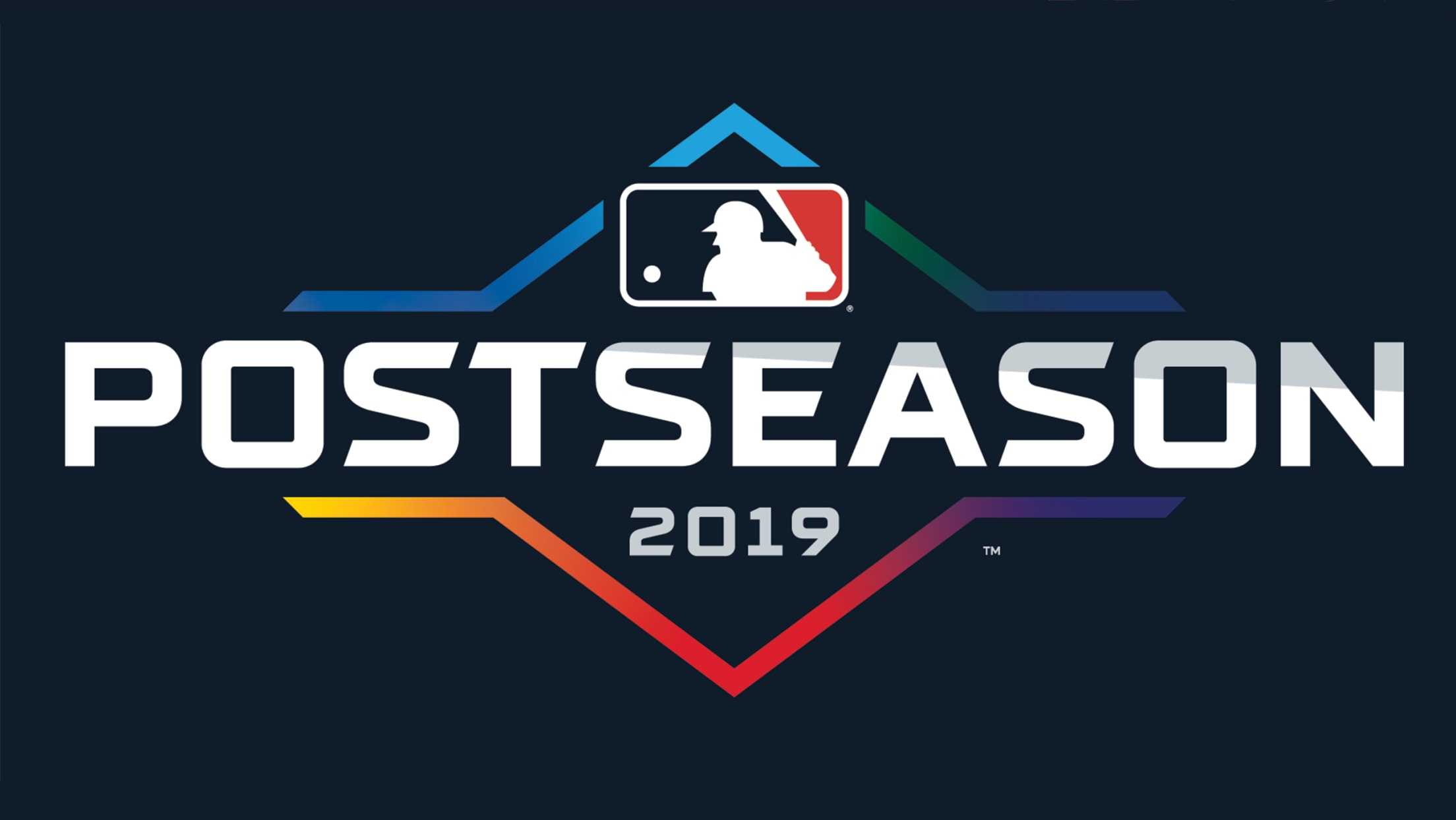 Major League Baseball today announced the schedule for the 2019 Postseason, which is set to open with the National League Wild Card Game presented by Hankook Tire on TBS on Tuesday, Oct. 1, followed by the American League Wild Card Game presented by Hankook Tire on ESPN on Wednesday, Oct.
What's at stake for Cardinals-Cubs series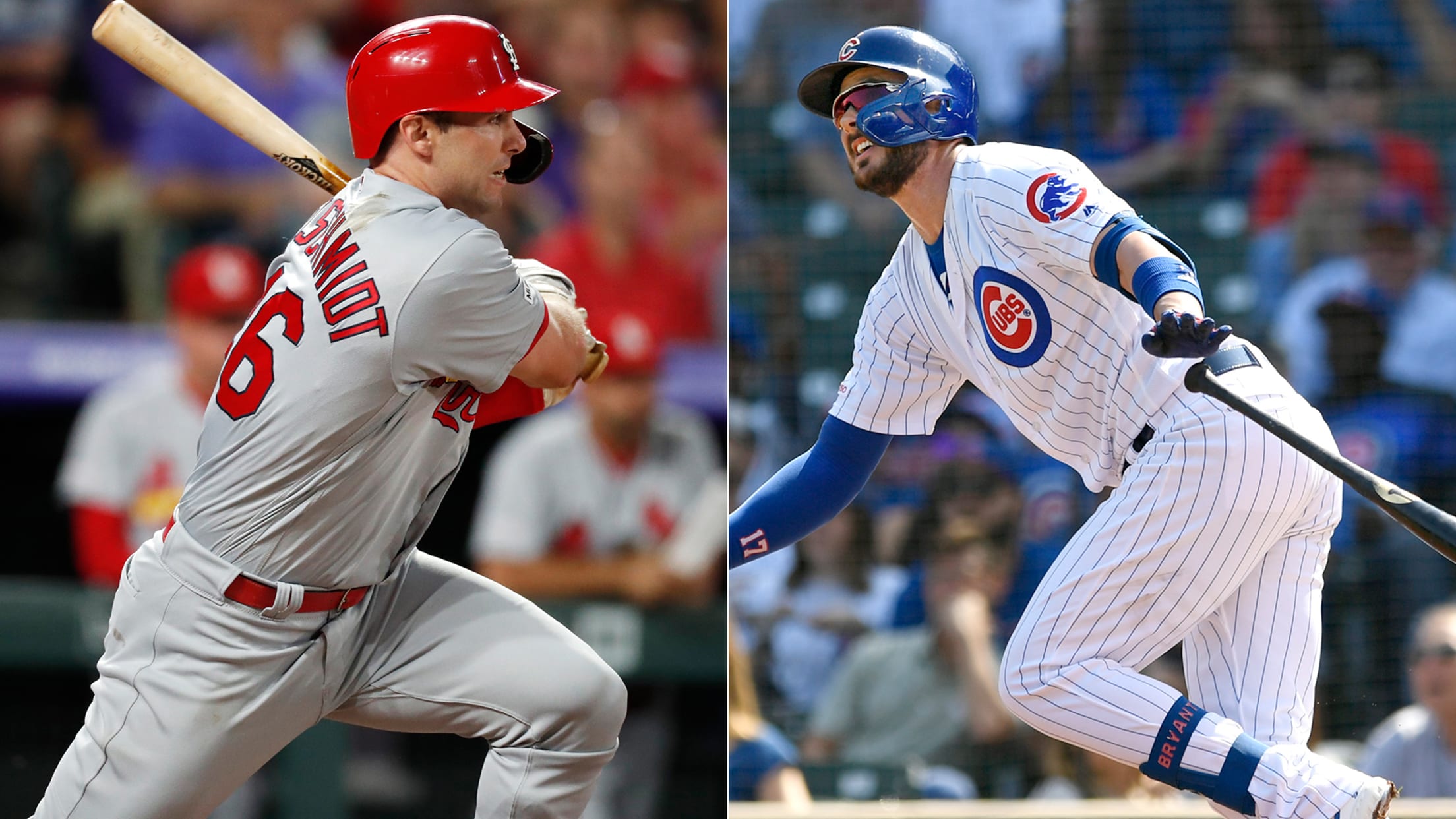 CHICAGO -- There isn't a greater battle for the postseason right now than the National League Central title and Wild Card berths, with four teams -- the Cardinals, Cubs, Brewers and Nationals -- fighting for three spots in the playoffs. The Cards and Cubs will go head-to-head for seven of
Next Bronx start unclear, CC earns hugs, ovation
'I'm ready to do whatever they ask,' lefty says, anticipating postseason role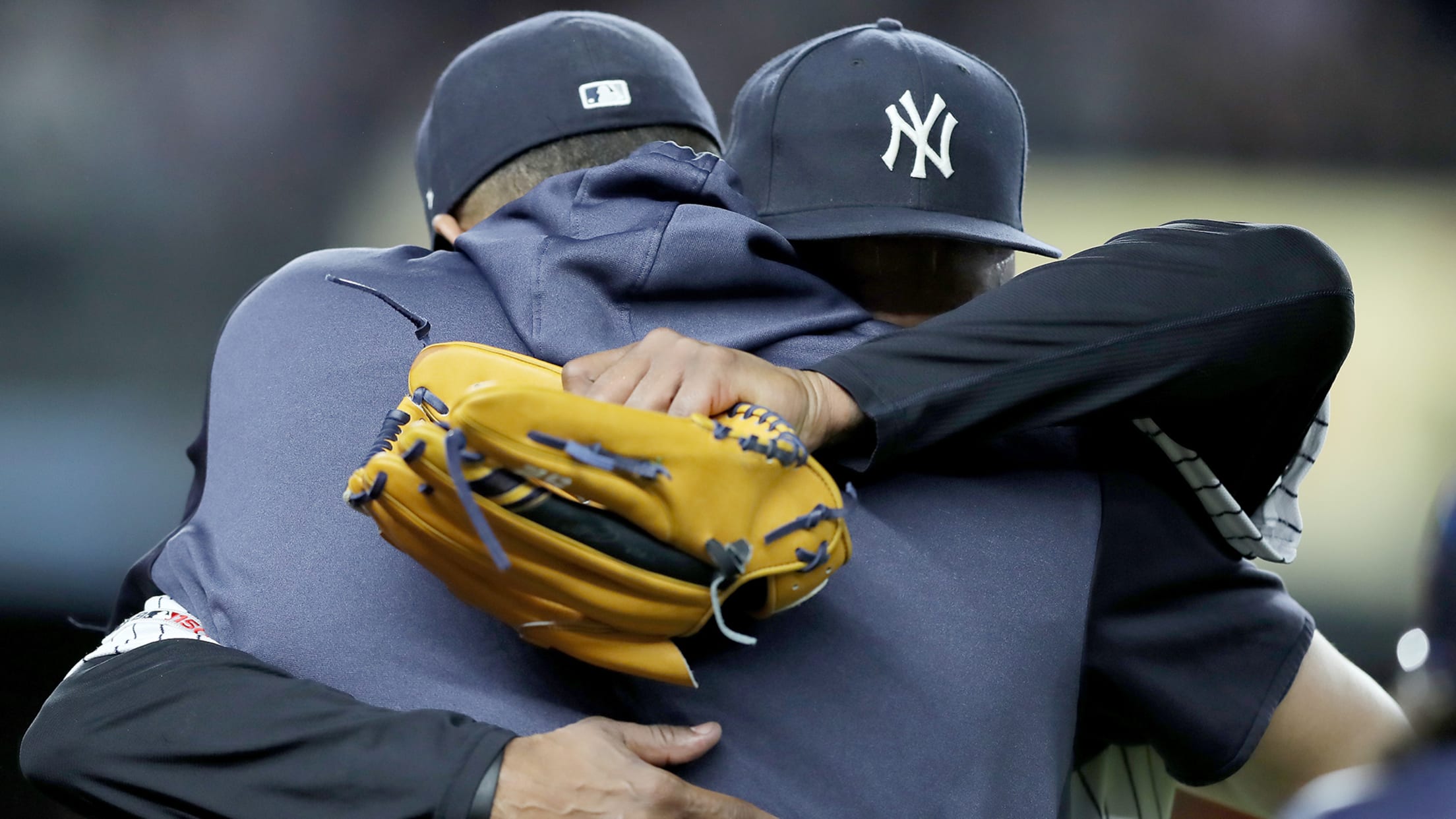 NEW YORK -- CC Sabathia wants to leave it all out on the field in the last weeks of his storied career, and as he tipped his cap at the conclusion of what may have been his final Major League start, the veteran left-hander attempted to savor each step of
Devers joins rare 50 doubles, 30 homers club
Red Sox third baseman, Bogaerts become first MLB teammates to achieve feat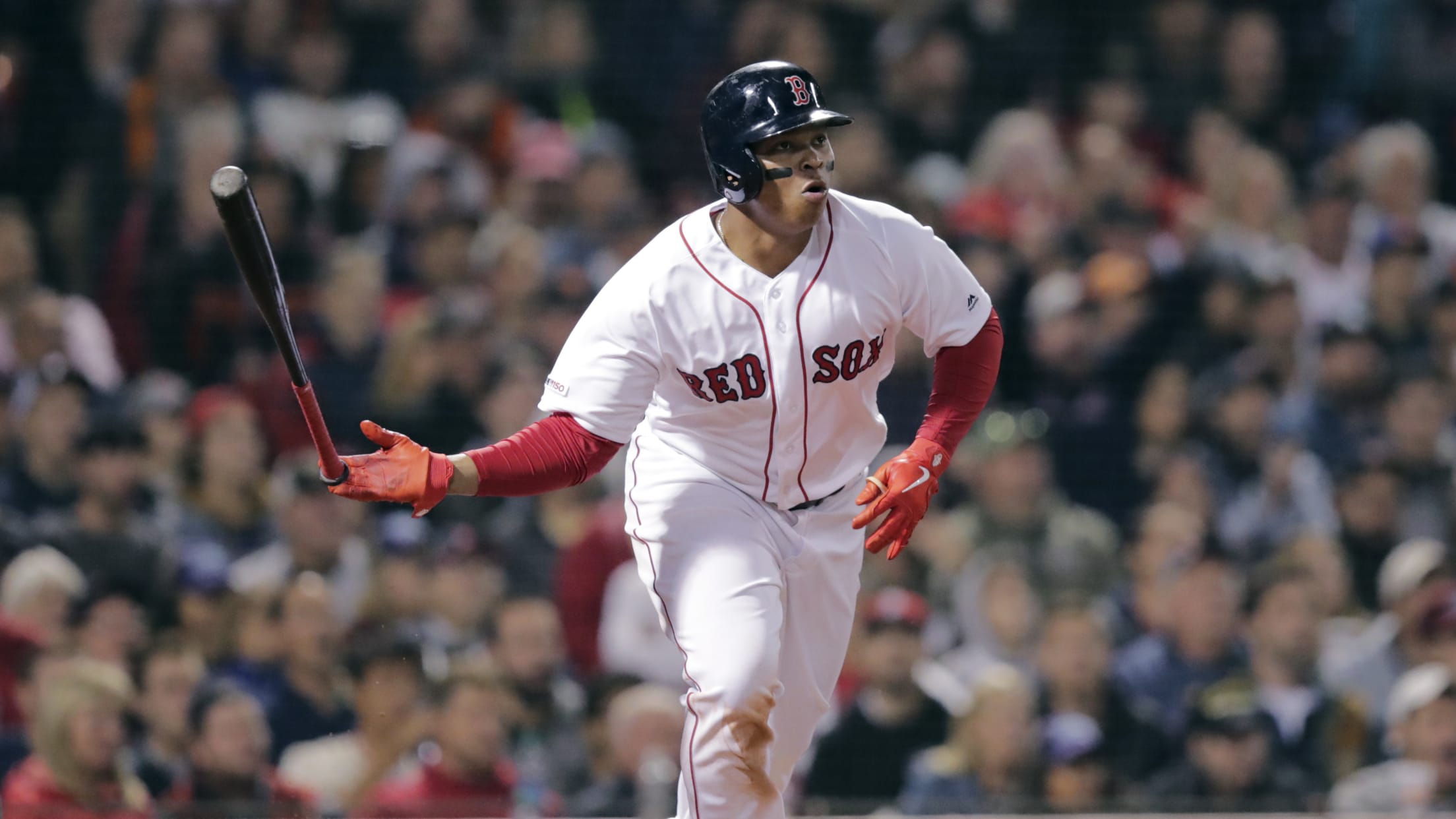 BOSTON -- Though Boston did not get a hit until the sixth inning on Wednesday night, Rafael Devers made it a special one, sending a 3-2 offering from Jeff Samardzija over the right-field wall for his 30th home run of the season -- and with it, achieving a lengthy list
Rays fight back to hang on to Wild Card spot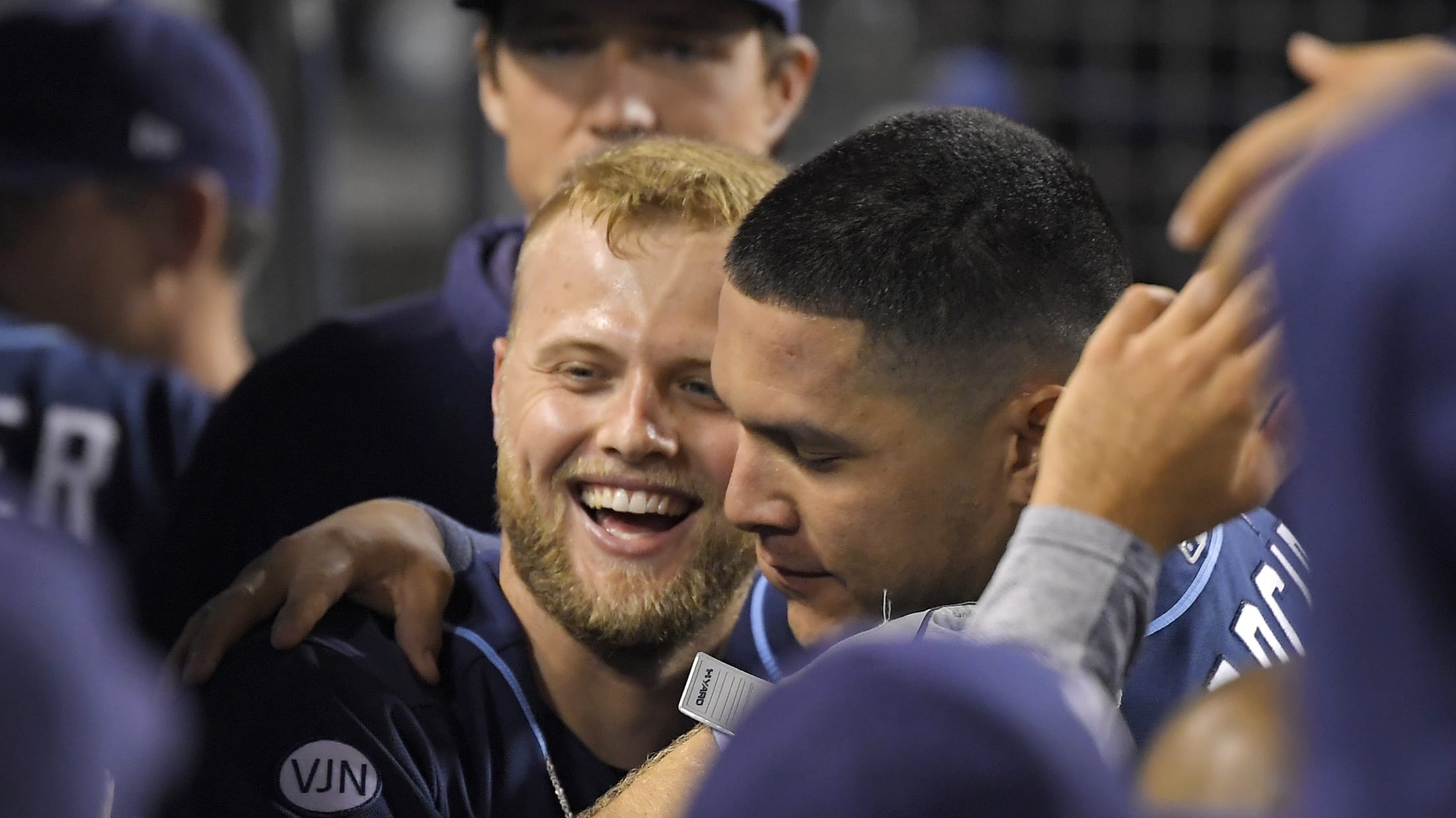 LOS ANGELES -- After Tuesday's loss to the Dodgers, Rays outfielder Tommy Pham talked about the sense of urgency the group needed to have with just under ten games left in the regular season. "We've got to win," Pham said. "We've got to play that right now is important. You
Who will be next skipper to join 2K wins list?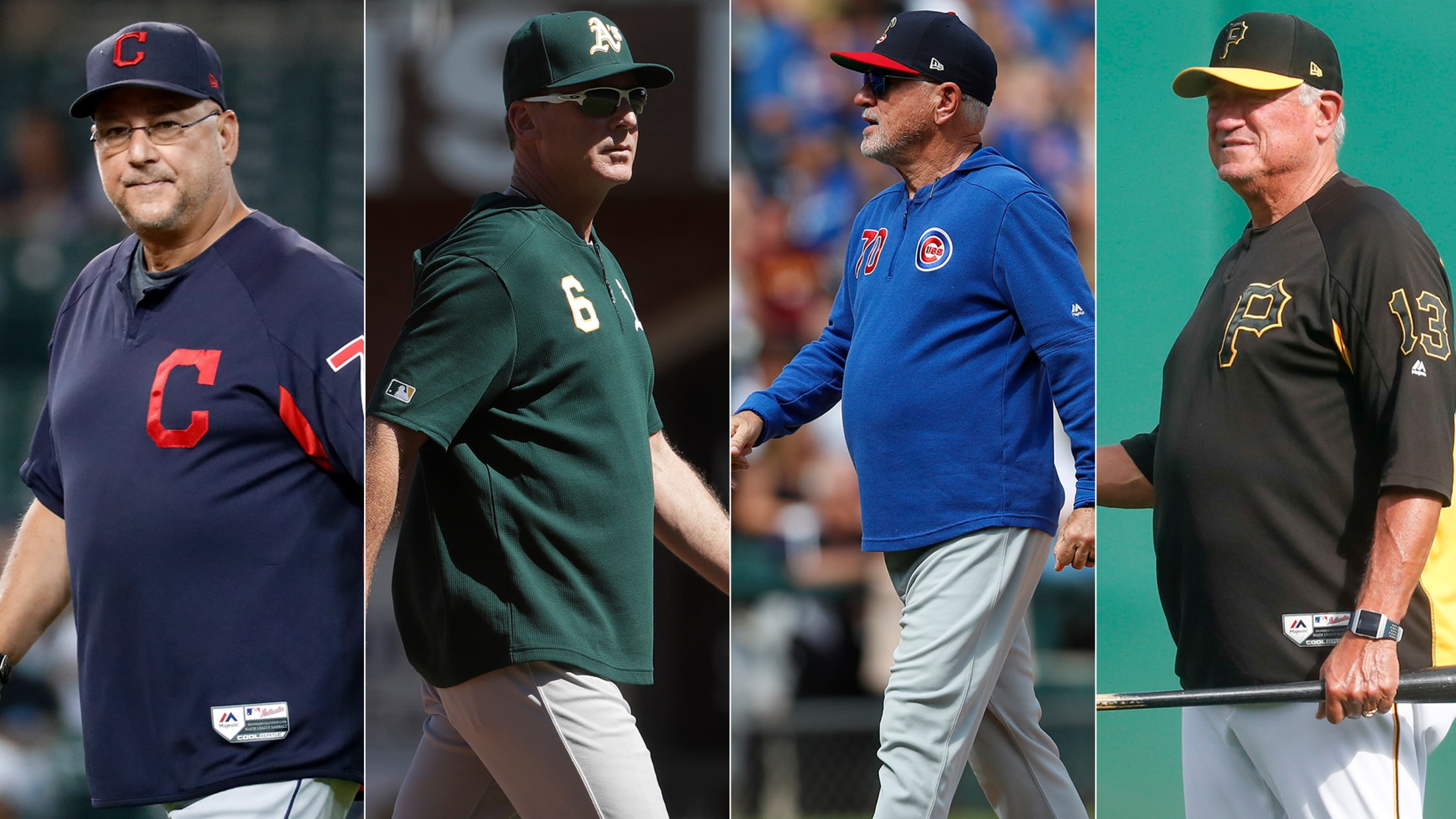 Bruce Bochy's 2,000th managerial victory is in the books, and, while a Cooperstown calling was already a foregone conclusion with or without this milestone, this puts the soon-to-be-retired Giants skipper in some rare and heady company. Only 10 other managers -- Connie Mack, John McGraw, Tony La Russa, Bobby Cox,
Vlad Jr. exits with rib injury after slide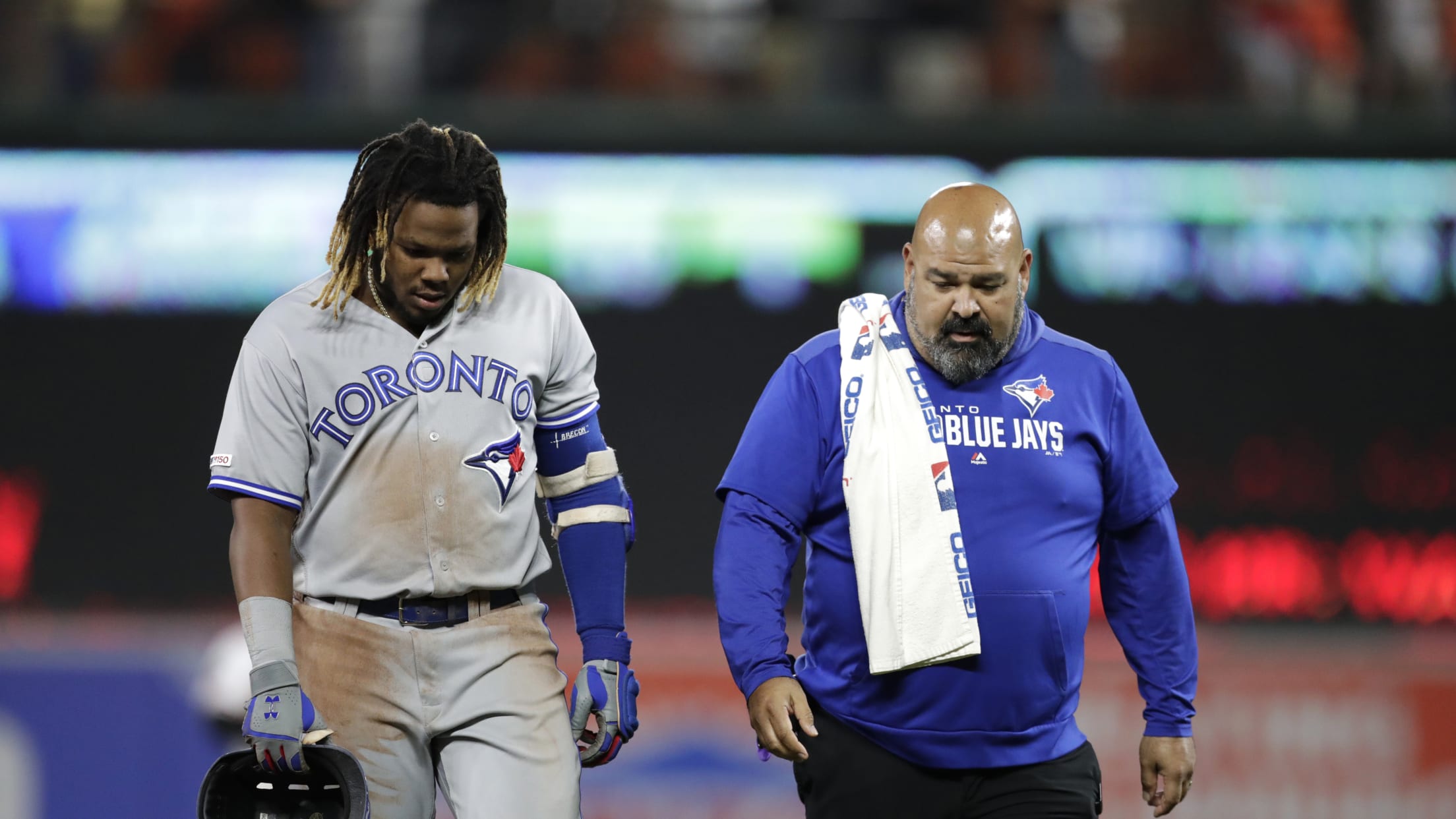 BALTIMORE -- A gnarly slide into second base forced Blue Jays rookie sensation Vladimir Guerrero Jr. to exit Wednesday's 11-10 win over the Orioles at Camden Yards with a left rib injury. The club does not yet know the extent of Guerrero's ailment, but the 20-year-old had the left side
Marte to have CT scan, may be shut down
MRI on Wednesday showed lower-back inflammation for NL All-Star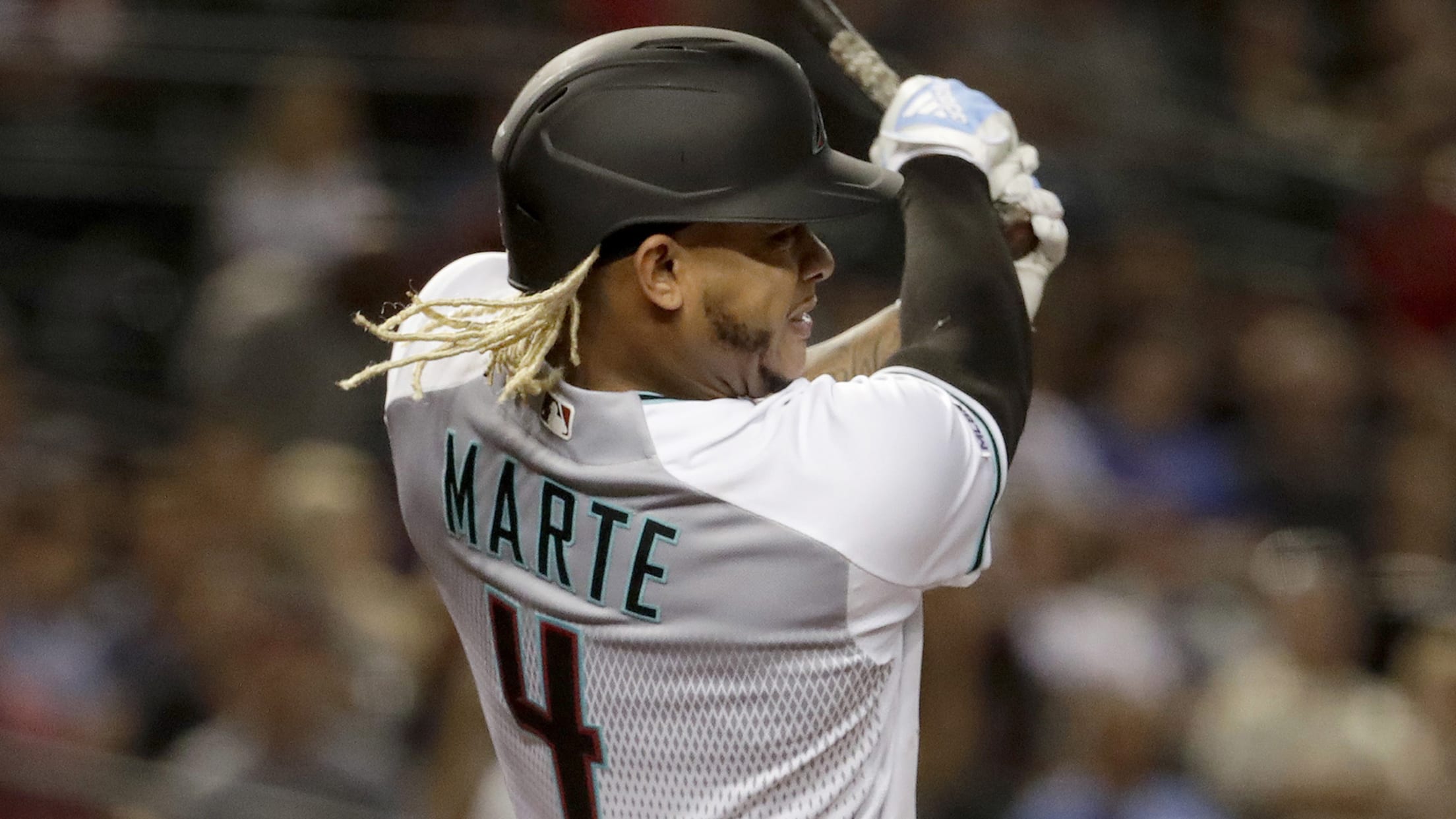 PHOENIX -- The D-backs kept their slim postseason hopes alive by beating the Marlins, 5-4, on Wednesday afternoon at Chase Field, but it looks like they might have to finish out the year without 2019 National League All-Star Ketel Marte. Marte had an MRI on Wednesday that showed inflammation in
Suárez hits most HRs in season by Venezuelan
Slugger ties NL mark for most homers by third baseman in a year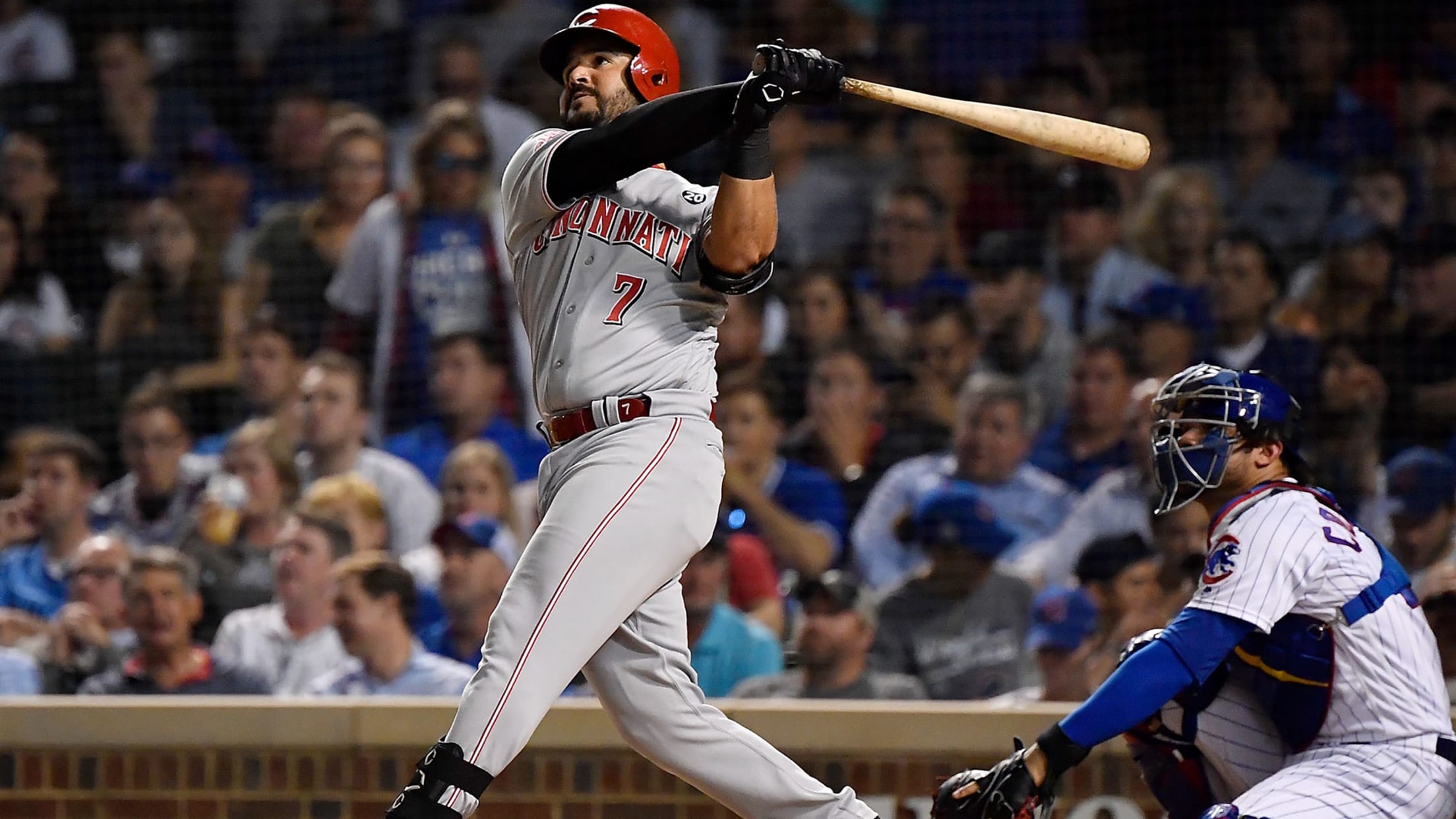 CHICAGO -- When Eugenio Suárez walked into the visiting clubhouse at Wrigley Field following Wednesday's 3-2, 10-inning win over the Cubs and heard his teammates singing the Venezuelan national anthem, "Gloria al Bravo Pueblo," with a king-sized bottle of champagne waiting for him, he couldn't help it as tears started
Select few have reached 300 K's in a season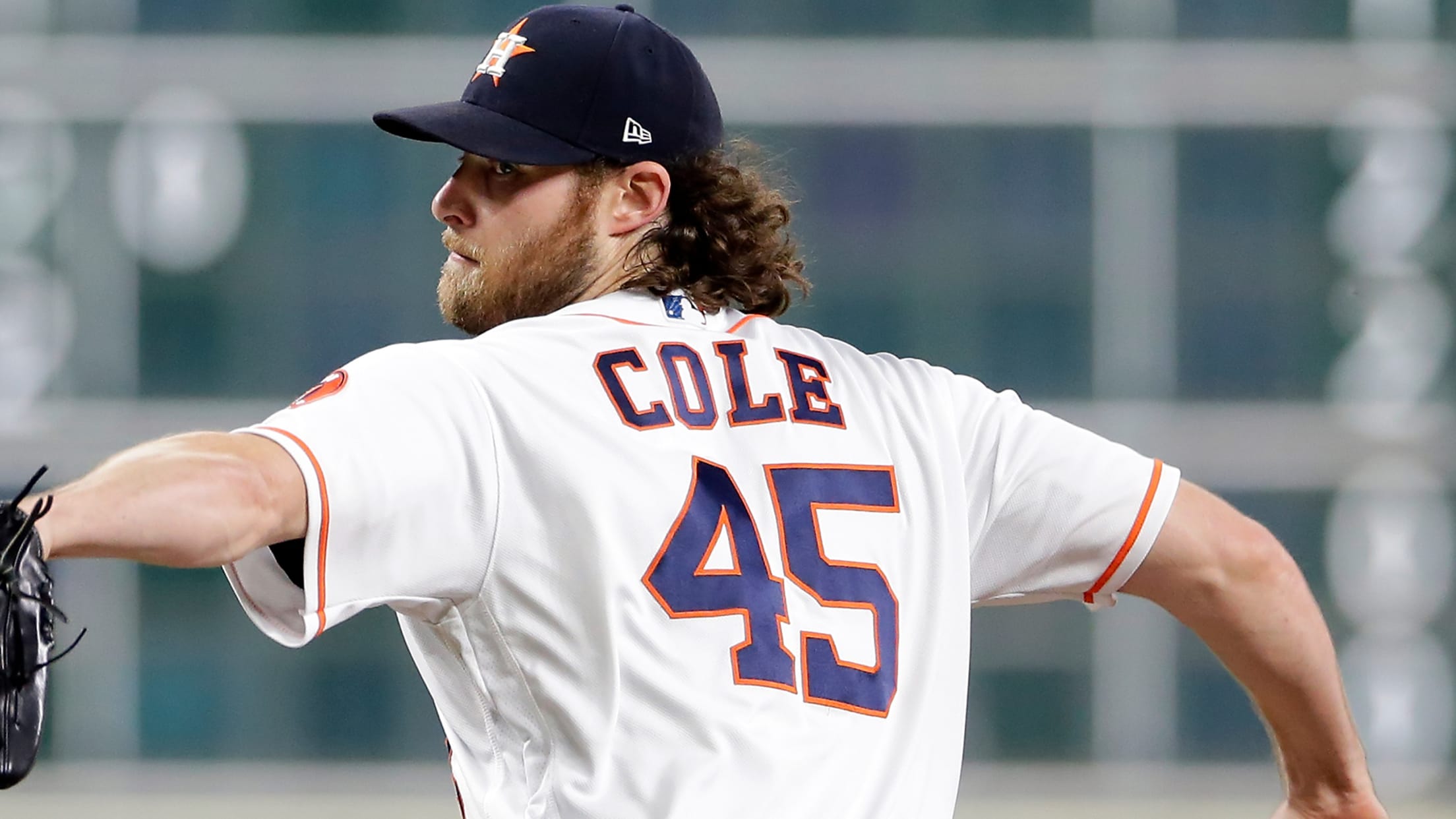 While baseball's obsession with round numbers runs deep, there's little denying the significance of a 300-strikeout season (even in today's K-friendly climate for pitchers). Only 18 pitchers in the modern era (since 1900) have reached the 300-K plateau within a single season. The newest member of the club is Astros
Here's the Cards-Cubs season series, so far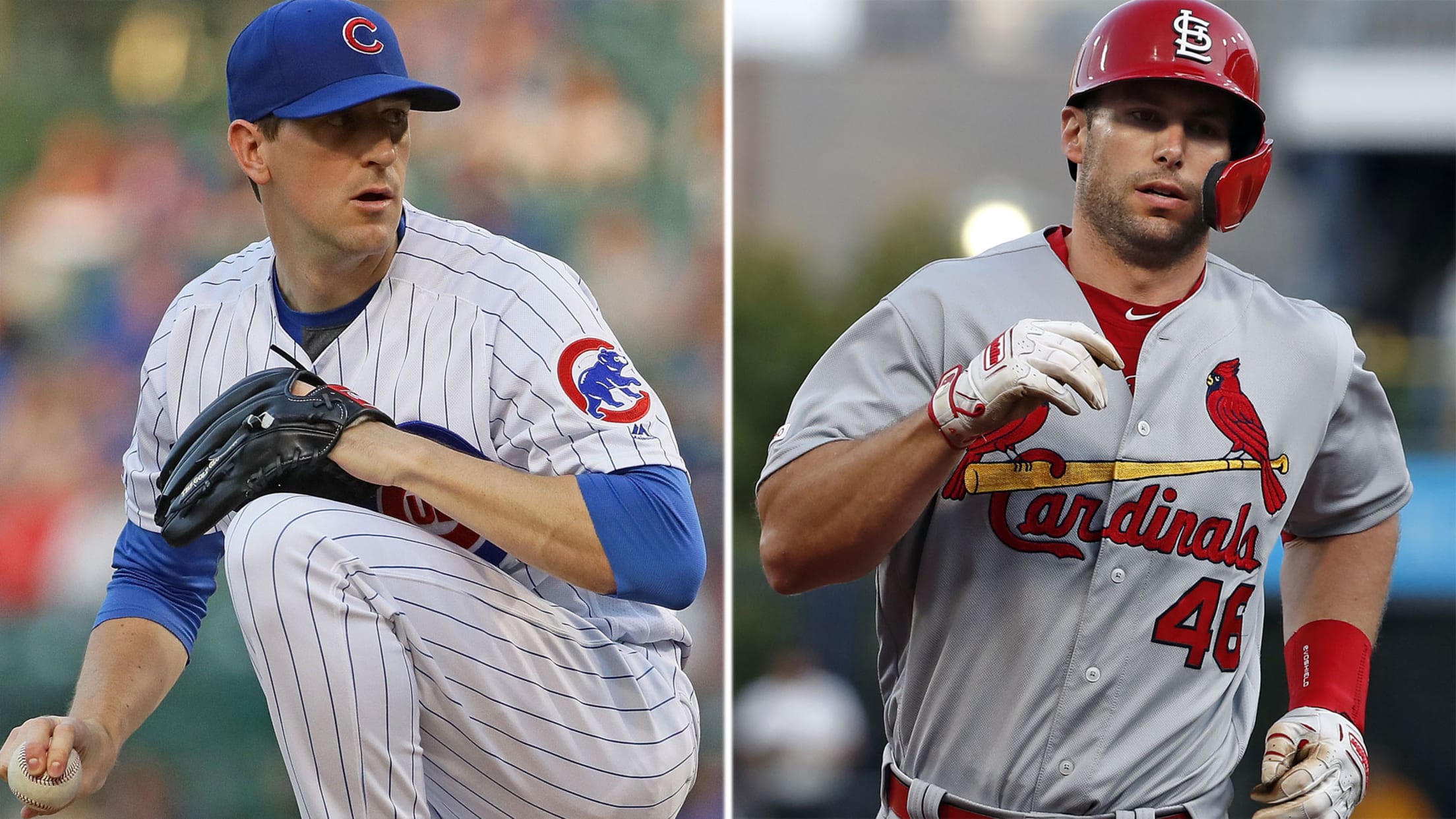 CHICAGO -- Entering this season, the expectation was that the National League Central would be a tight race until the waning days of September. The division has certainly not disappointed in that regard, and things could be decided by the seven remaining games between the rival Cardinals and Cubs. The
Civale cruises before Puig delivers walk-off hit
Rookie extends streak of allowing 2 ER or fewer as Tribe keeps pace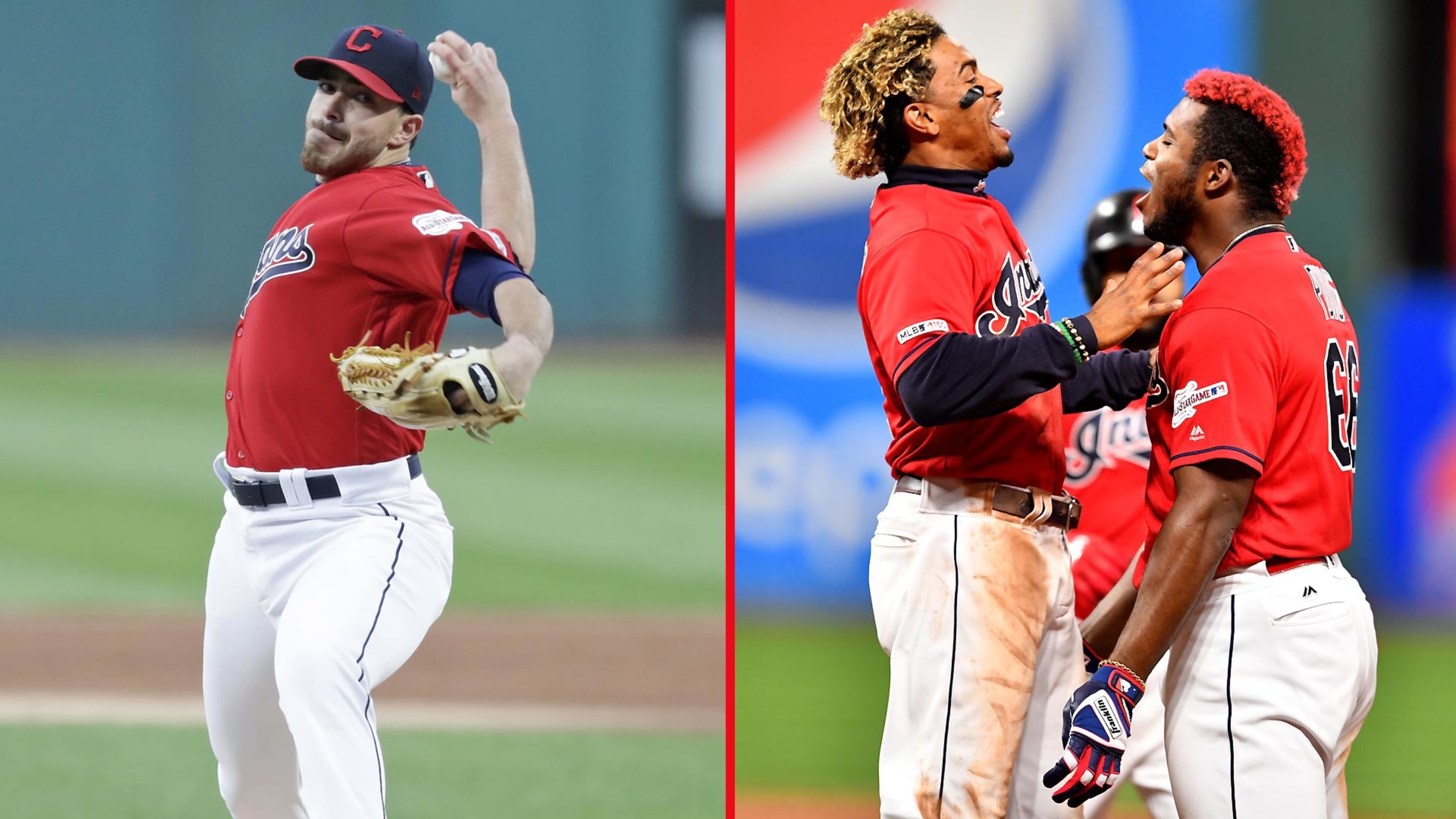 CLEVELAND -- The Indians entered Wednesday's game against the Tigers with the possibility of moving into the second American League Wild Card spot if they won and the Rays lost to the Dodgers. But no matter how much pressure has been put on rookie Aaron Civale this season, the 24-year-old
Mets make history, then stun Rockies with rally
Alonso's 49th HR of 2019 sets Amazin's single-season franchise record for long balls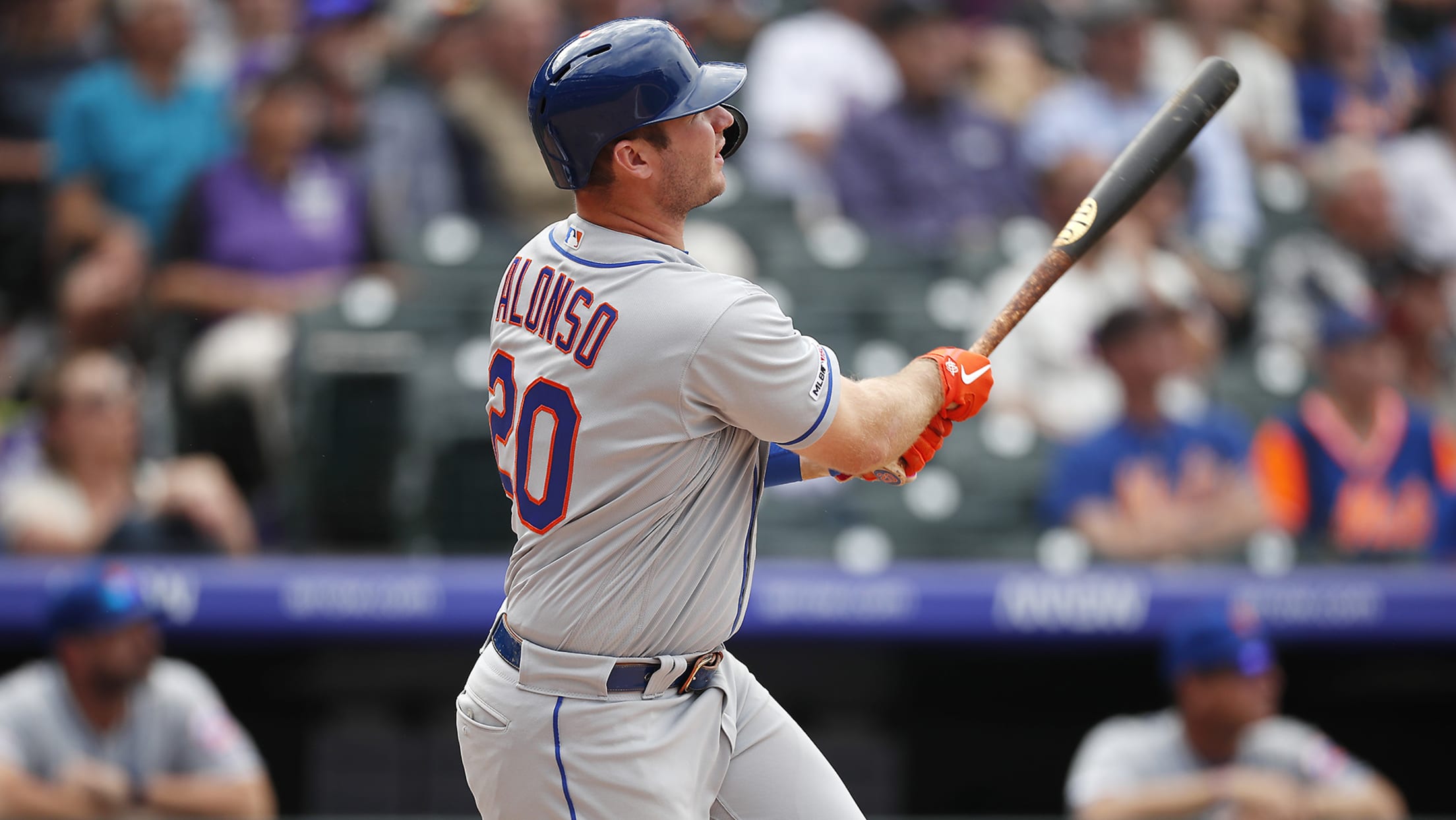 DENVER -- Before delivering the go-ahead RBI in the Mets' 7-4 win at Coors Field on Wednesday, Pete Alonso offered the Rockies another demonstration of his offensive potency. Batting with one out in the sixth inning, Alonso smacked his 49th home run a projected 448 feet to left to give
Bellinger hits HR No. 45 but Jansen struggles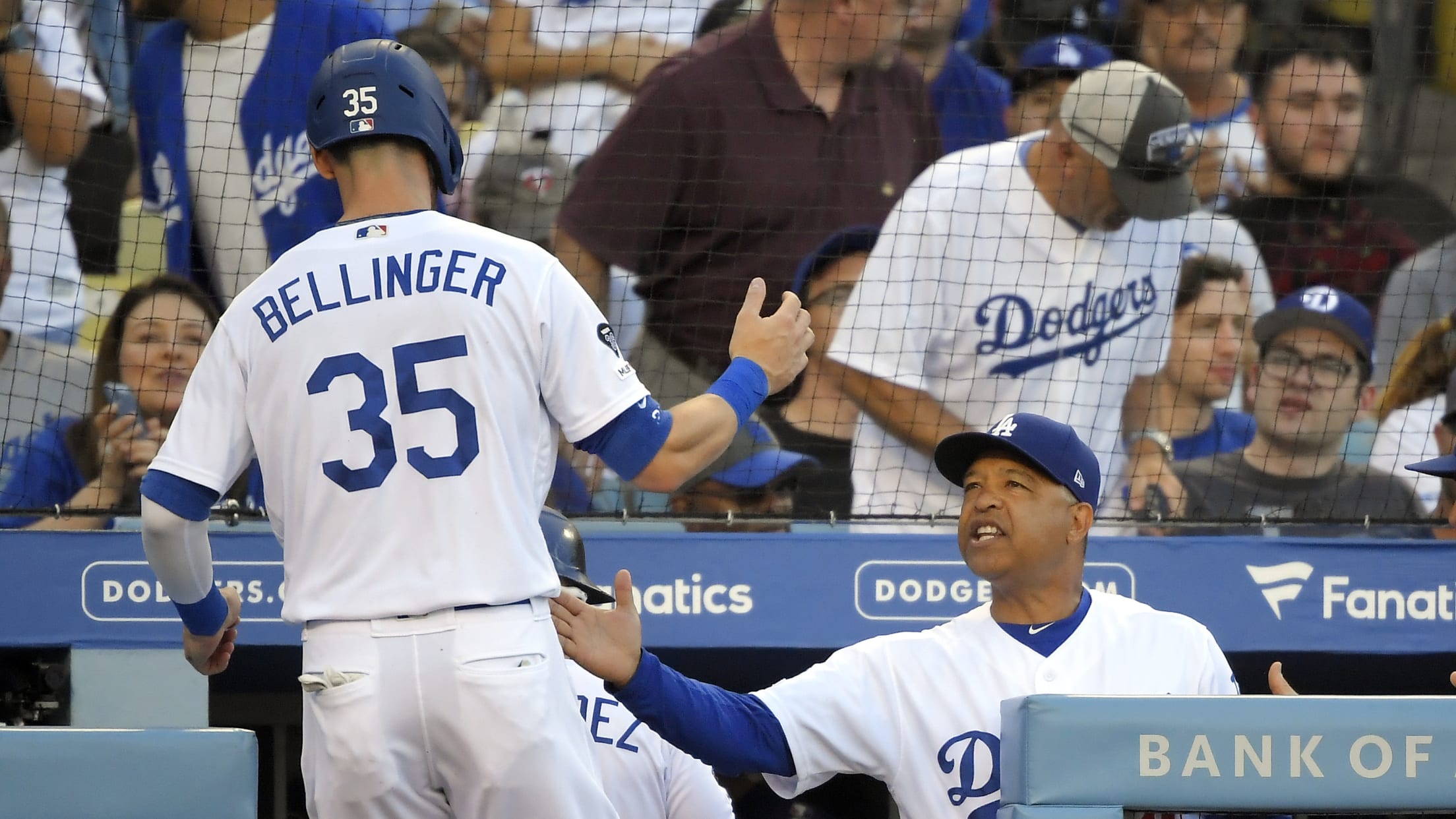 LOS ANGELES -- Cody Bellinger ended his homer drought, Max Muncy looked healthy doubling in two runs, Julio Urías pitched in back-to-back games for the first time this year and rookie Dustin May fired two scoreless innings. Of course, ground zero for the media Wednesday night was the locker of