11 players having better-than-expected seasons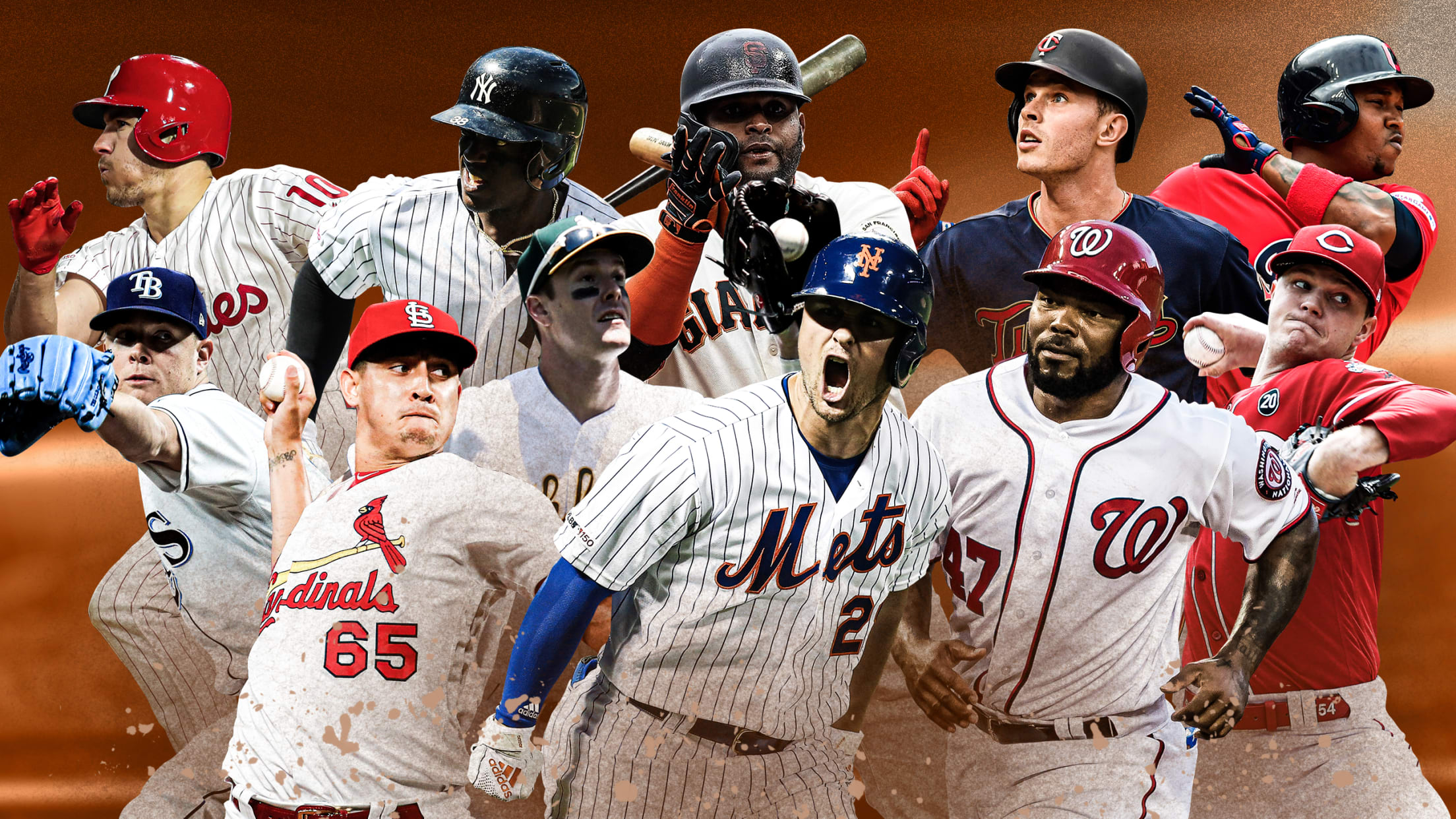 We do the same thing after every season while attempting to digest what we've just seen in terms of teams and players and especially organizations, those moving in the right direction, those in transition, and all those in between. And we're always surprised by a long list of players who've
Shift in approach helping Harper heat up
Phillies' slugger finally finding success pulling the ball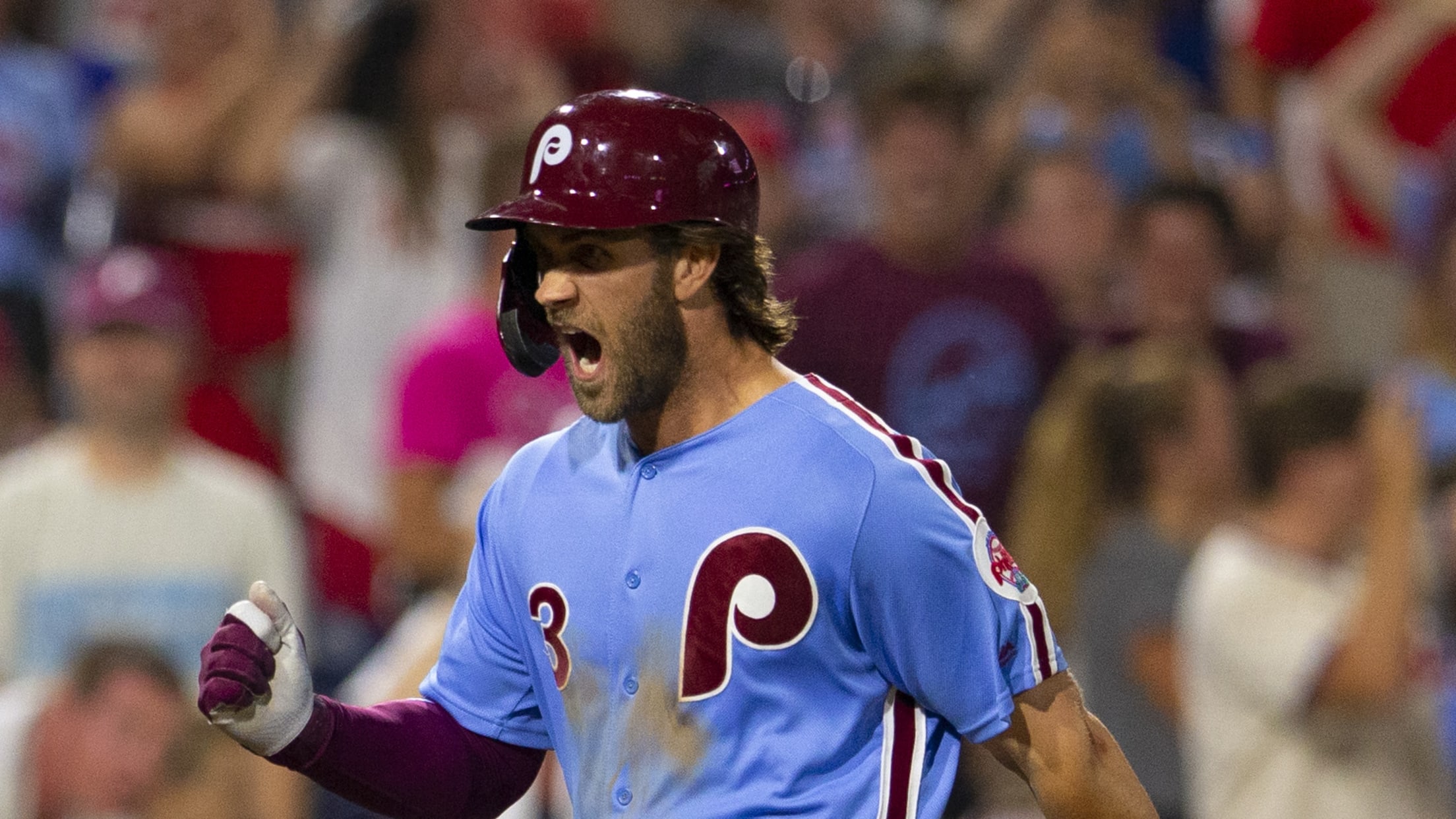 On Tuesday, the Phillies dismissed hitting coach John Mallee, known for his heavy usage of data and analytics, and replaced him on a temporary basis with longtime former manager Charlie Manuel. You know what happened next: The Phillies swept the Cubs, punctuated by Bryce Harper's walk-off grand slam. In three
Dodgers set MLB record with homer barrage
Smith tags 4th long ball of night to give LA 22 in 5 games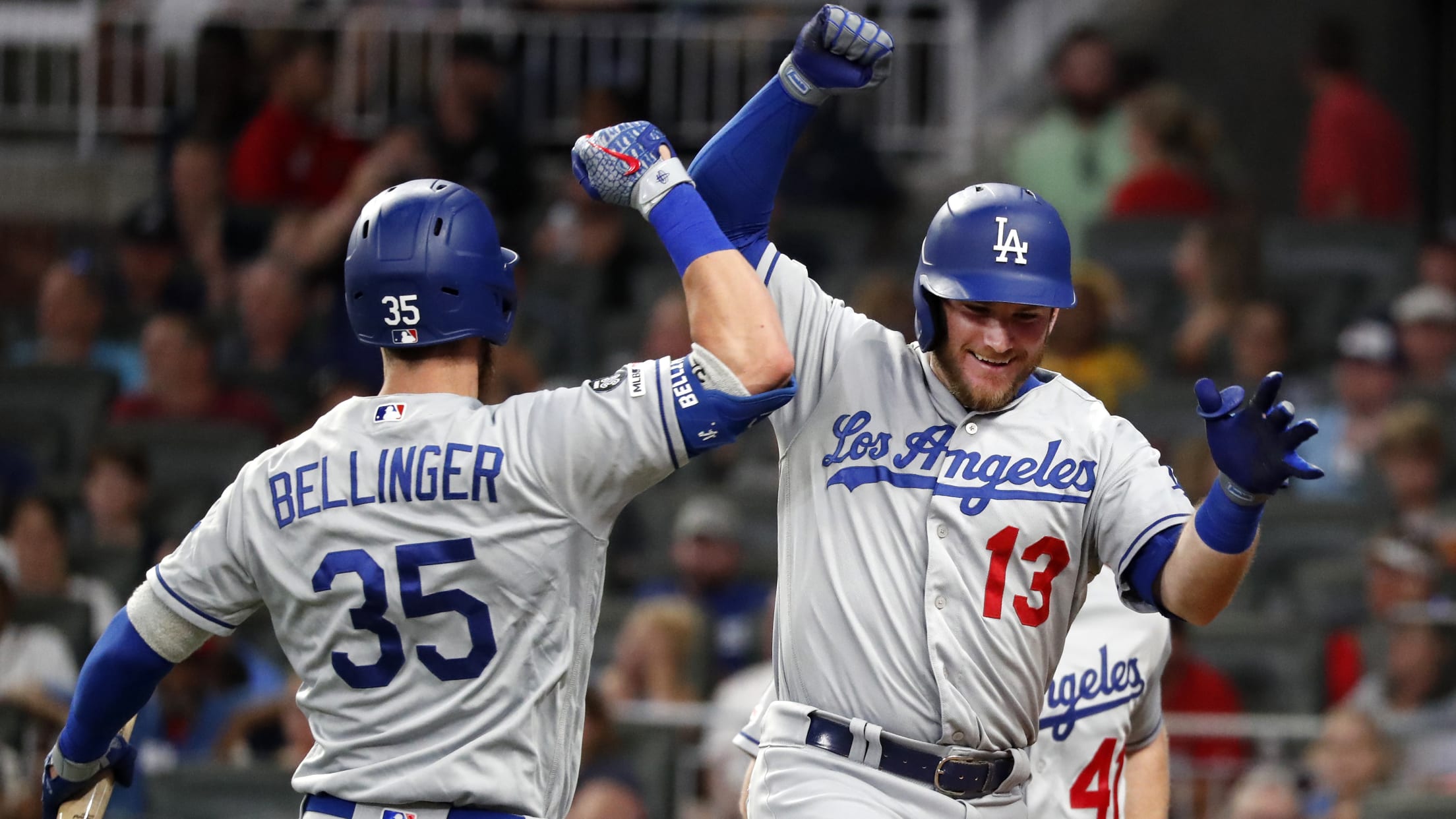 ATLANTA – Are the Dodgers a home run hitting team that wins, or a winning team that hits home runs? Take your pick again on Friday night as they set another record with four homers in an 8-3 comeback win over the Braves in a potential postseason preview at sold-out
Yaz he did: Yastrzemski hits 3 HRs in slugfest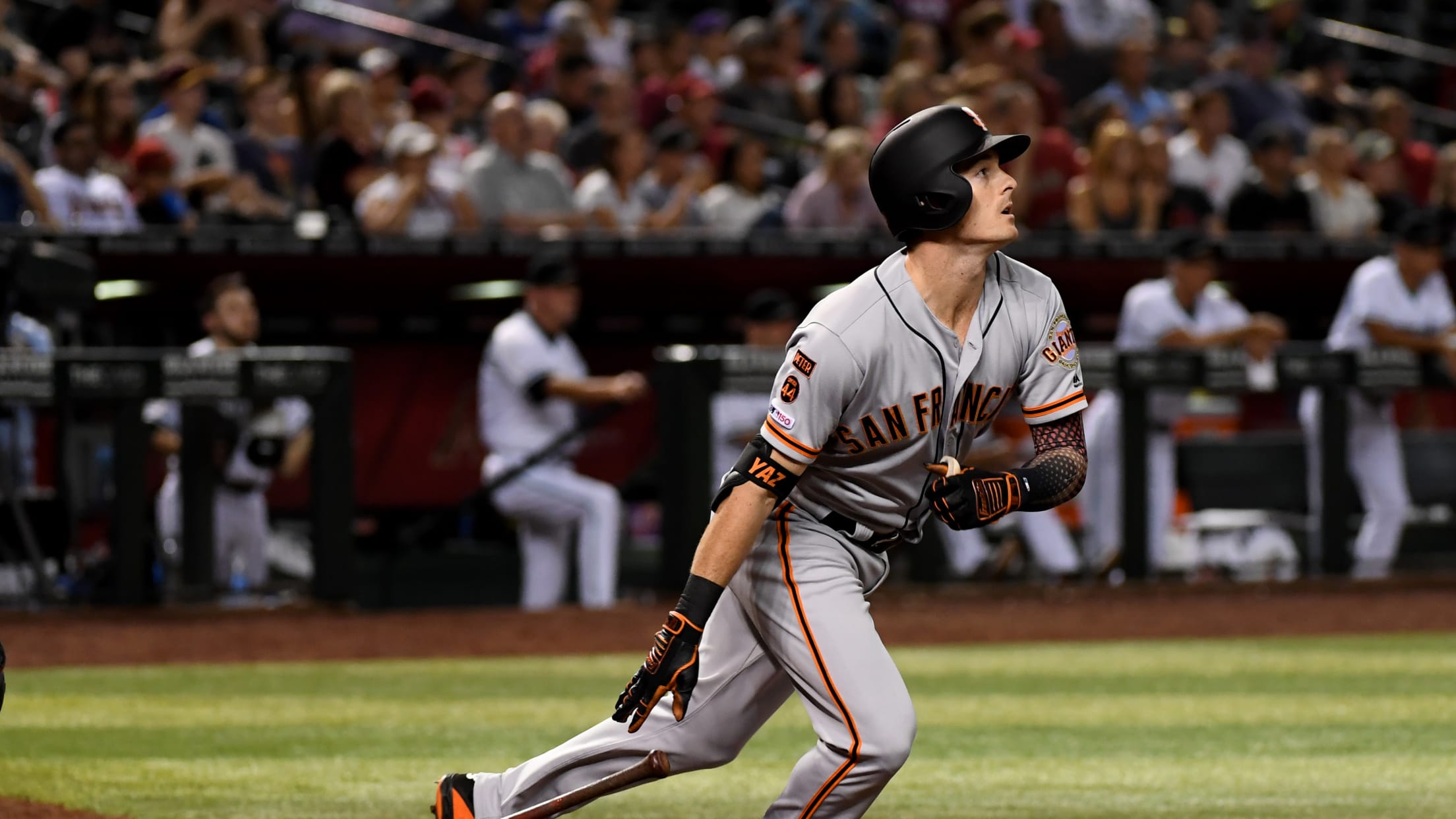 PHOENIX -- Giants manager Bruce Bochy tweaked the top of his lineup Friday night, slotting rookie Mike Yastrzemski into the leadoff spot and batting Brandon Belt seventh. Bochy explained that he liked Yastrzemski's patience and speed at the top of the order. He'll take the power, too. Yastrzemski launched three
The key to LeMahieu's chase for batting crown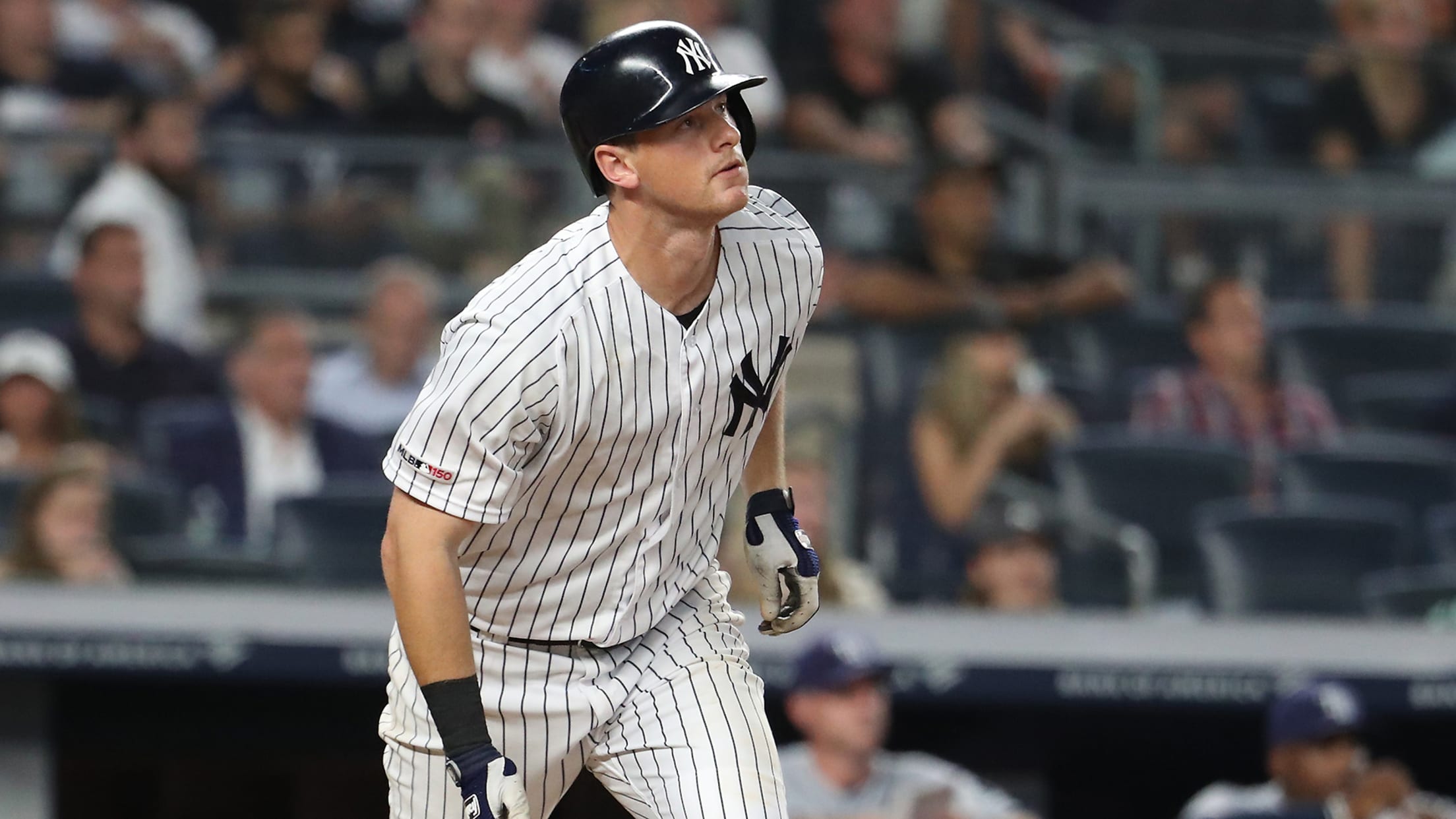 DJ LeMahieu has a great shot at becoming the Yankees' first batting champion in over two decades, since Bernie Williams led the American League back in 1998 (.339), and that's not even the coolest part. This is the coolest part: LeMahieu would be the first player in the modern era
Kepler is new European-born home run king
No. 33 breaks mark Bobby Thomson set with "Shot Heard 'Round the World" in 1951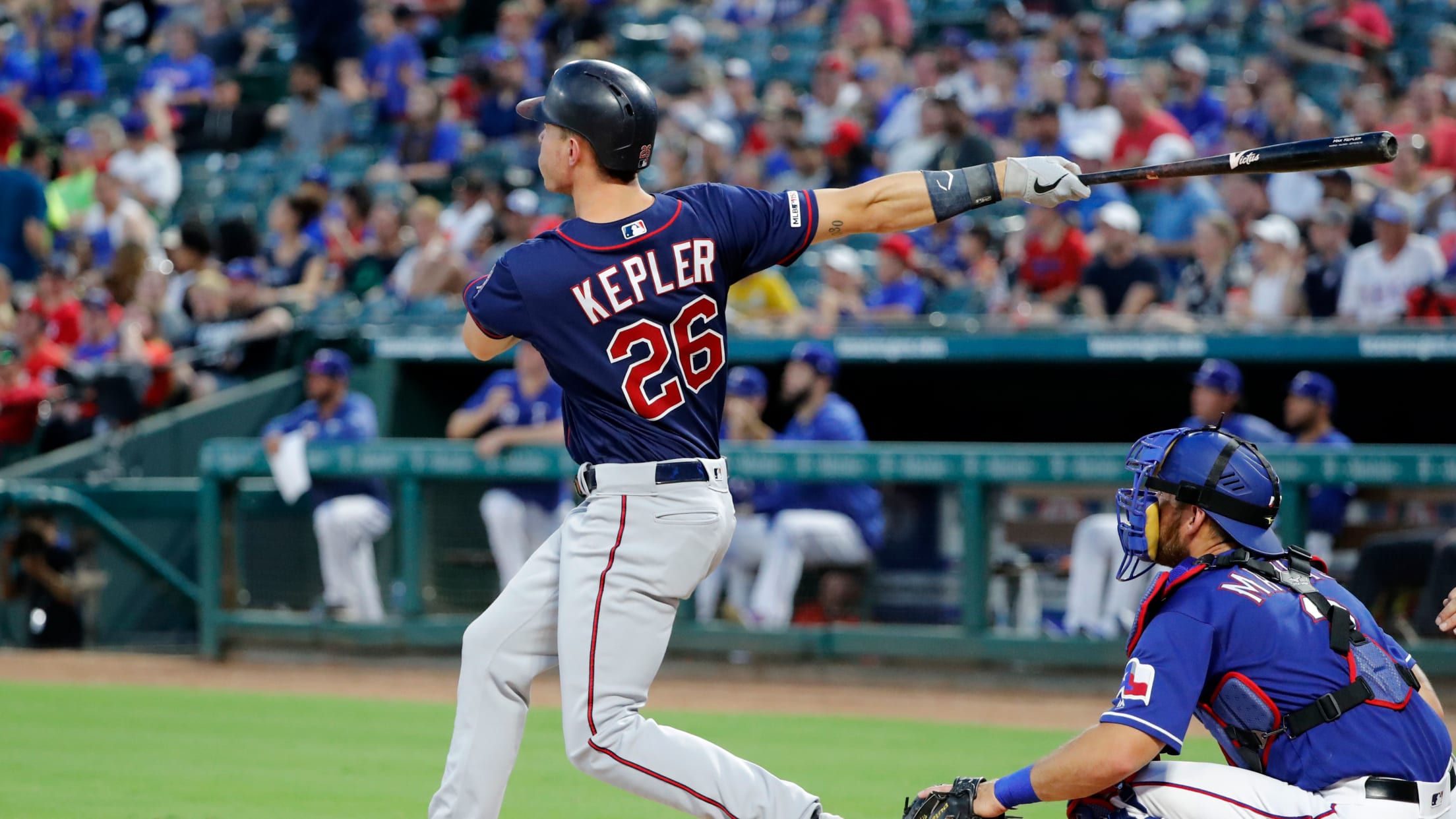 ARLINGTON -- Max Kepler's fourth-inning blast on Friday may have come in the American heartland of Texas, but it wrote him into the international record books, as Kepler's 33 homers in 2019 set the single-season Major League record for most homers by a European-born player. With the two-run shot against
Aquino continues to bludgeon HR record books
Reds slugger becomes 1st player in MLB history to hit 10 homers in first 16 games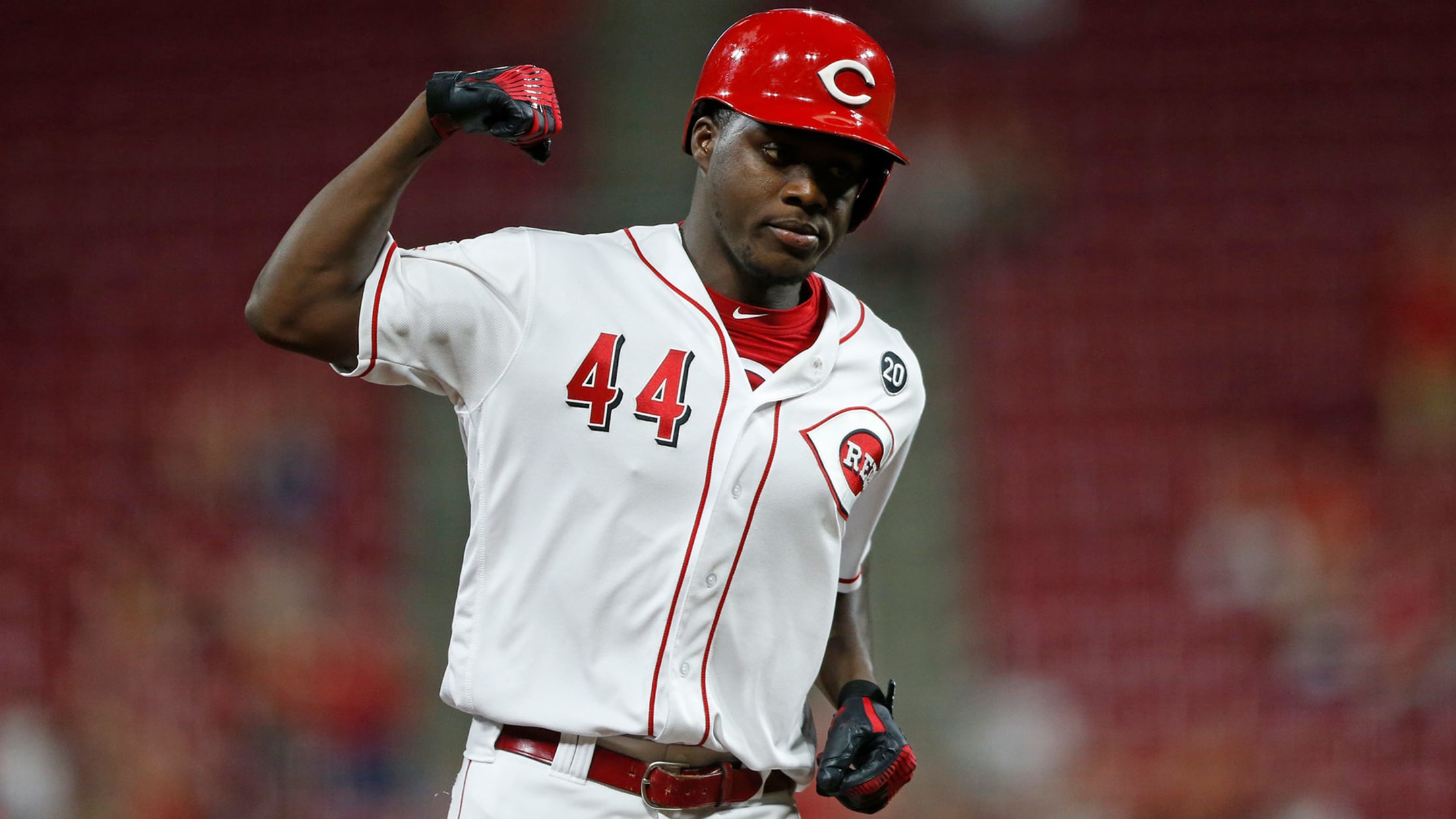 CINCINNATI -- No one, ever, in the history of Major League Baseball, has reached a double-digit home run total faster than Reds rookie sensation Aristides Aquino. As Cincinnati trailed 12-1 to the Cardinals in the sixth inning on their way to a 13-4 loss Friday at Great American Ball Park,
Trout ties career high in HRs, puts on OF clinic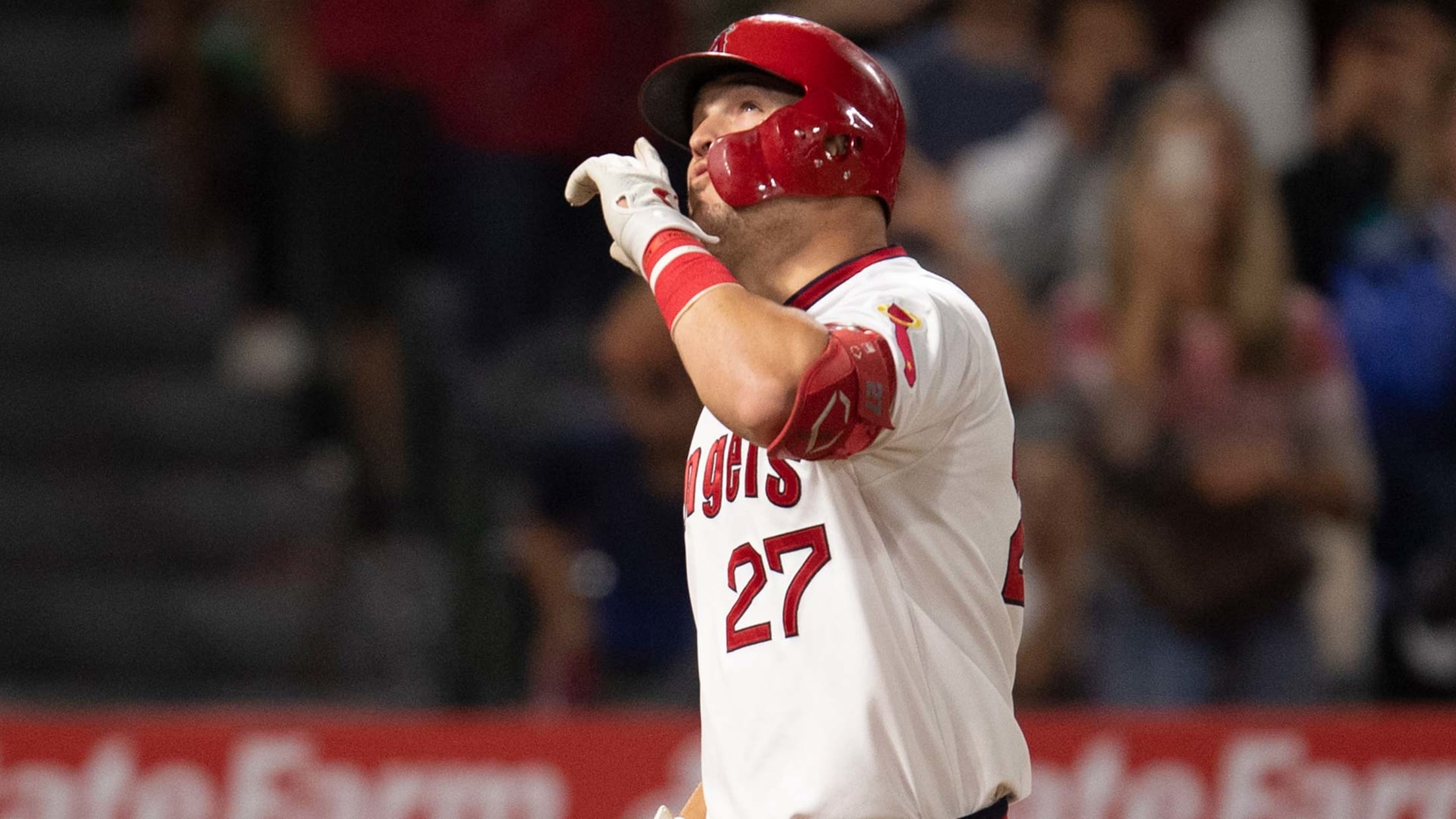 ANAHEIM -- Mike Trout has already tied his career high in homers and it's only mid-August. Trout connected on his 41st homer of the season during Friday's 7-2 loss to the White Sox at Angel Stadium, smacking a solo shot off right-hander Lucas Giolito in the fifth inning. It matched
Injury updates: Tatis, Max, Voit, Inciarte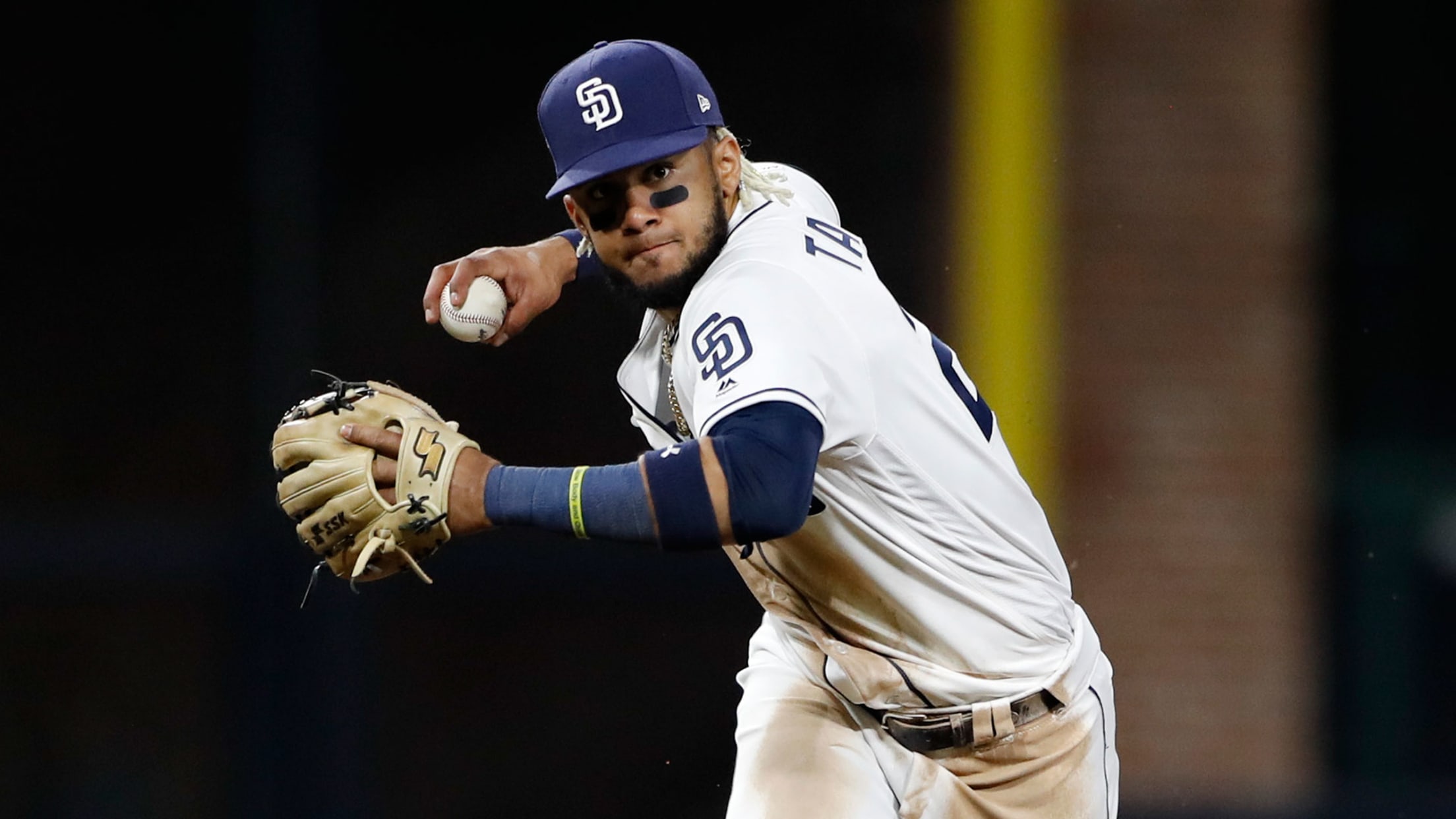 Here is the latest injury news from around Major League Baseball.
Yankees clinch 27th straight season above .500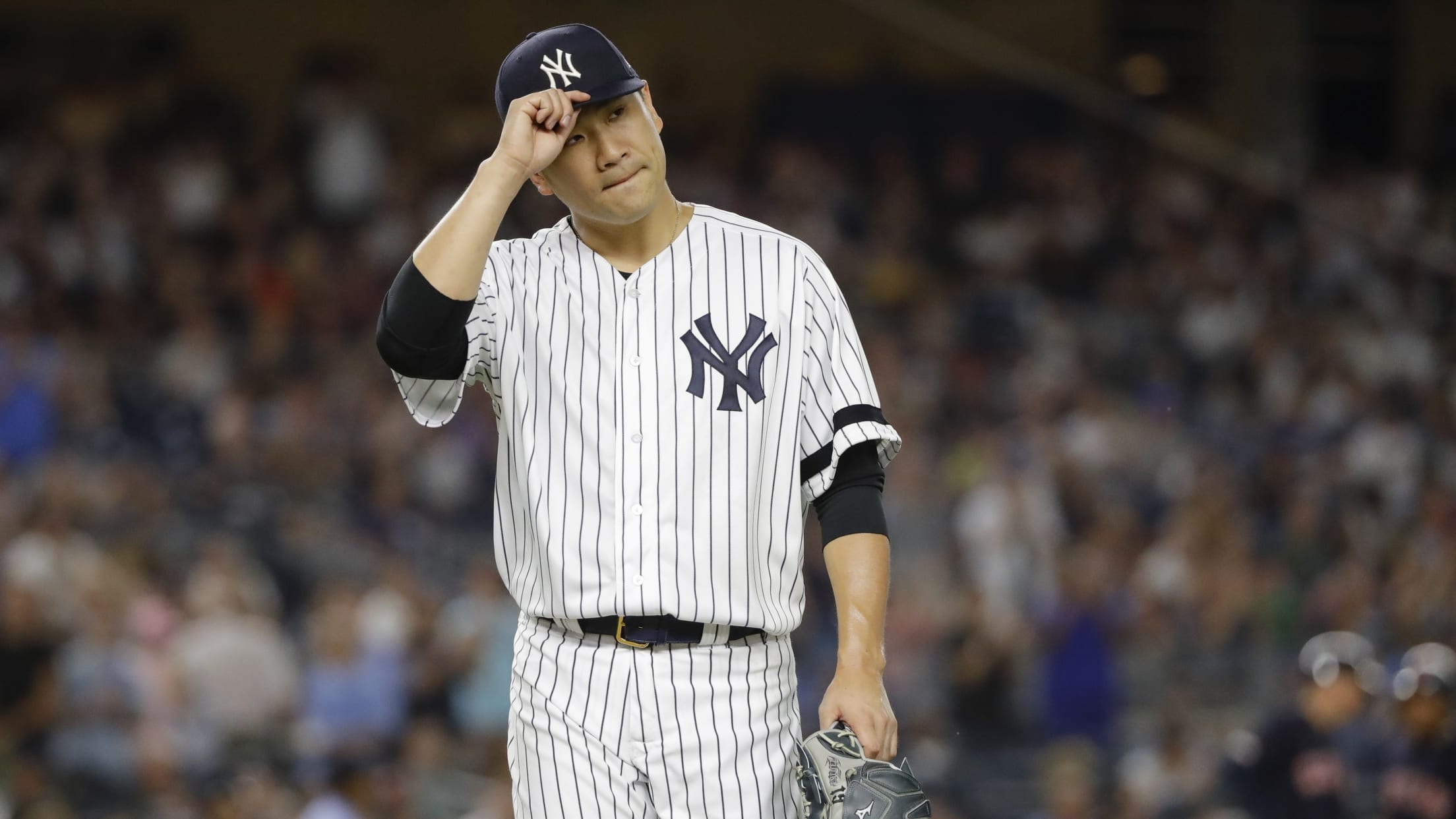 NEW YORK -- The thirst for perfection that alternately drives and torments Masahiro Tanaka was on display at the dugout railing in the seventh inning on Friday, the hurler repeatedly rapping the knuckles of his pitching hand into the back of his cap. This, mind you, came after a solid
Dominant 'pen fuels A's in 13-inning walk-off win
Trivino leads relievers' 7 scoreless frames; Grossman delivers winning hit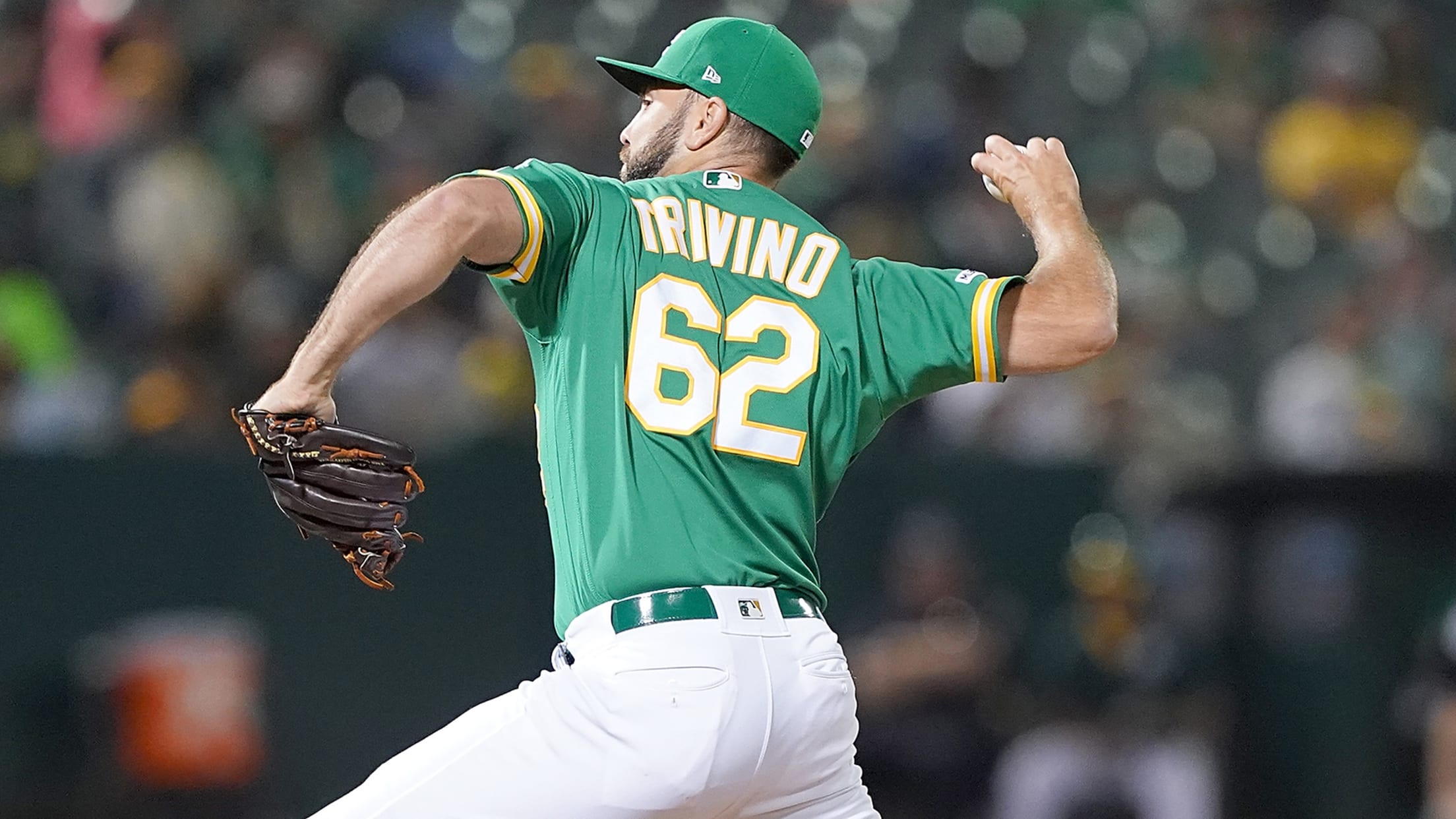 OAKLAND -- The A's bullpen has taken its lumps this year, responsible for losing several games that appeared to be in hand. To make matters worse, it was down two of its top relievers on Friday. But on this night, it was that same maligned bullpen that shined. At the
Cubs resilient after second straight walk-off loss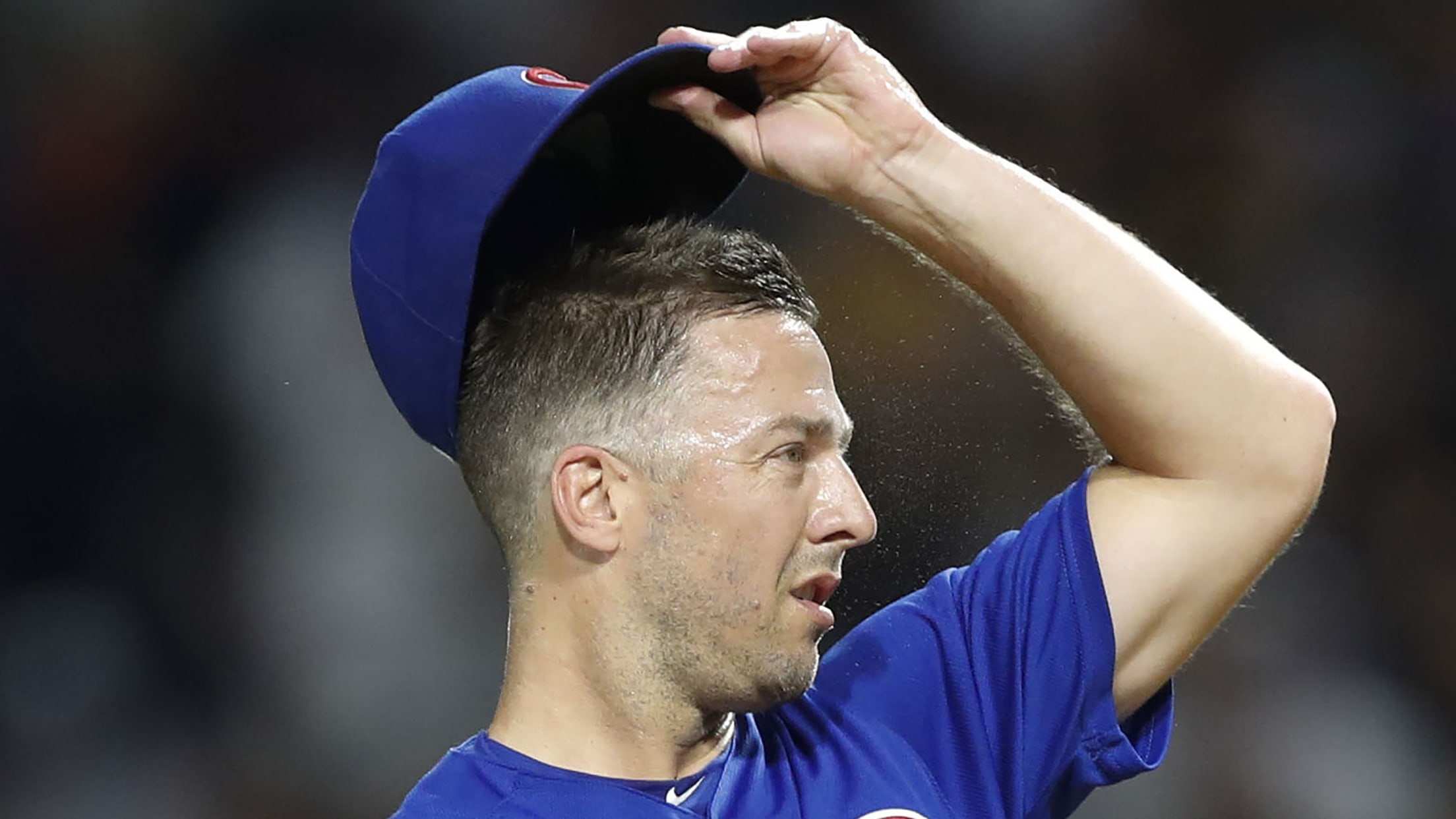 PITTSBURGH -- Cubs general manager Jed Hoyer took his dog for a longer walk than usual on Thursday night. It gave him time to clear his head and allowed the initial emotional response to Phillies star Bryce Harper's walk-off grand slam against Chicago to somewhat subside. Sitting in the visitors'
Here are Friday's 10 best prospect performances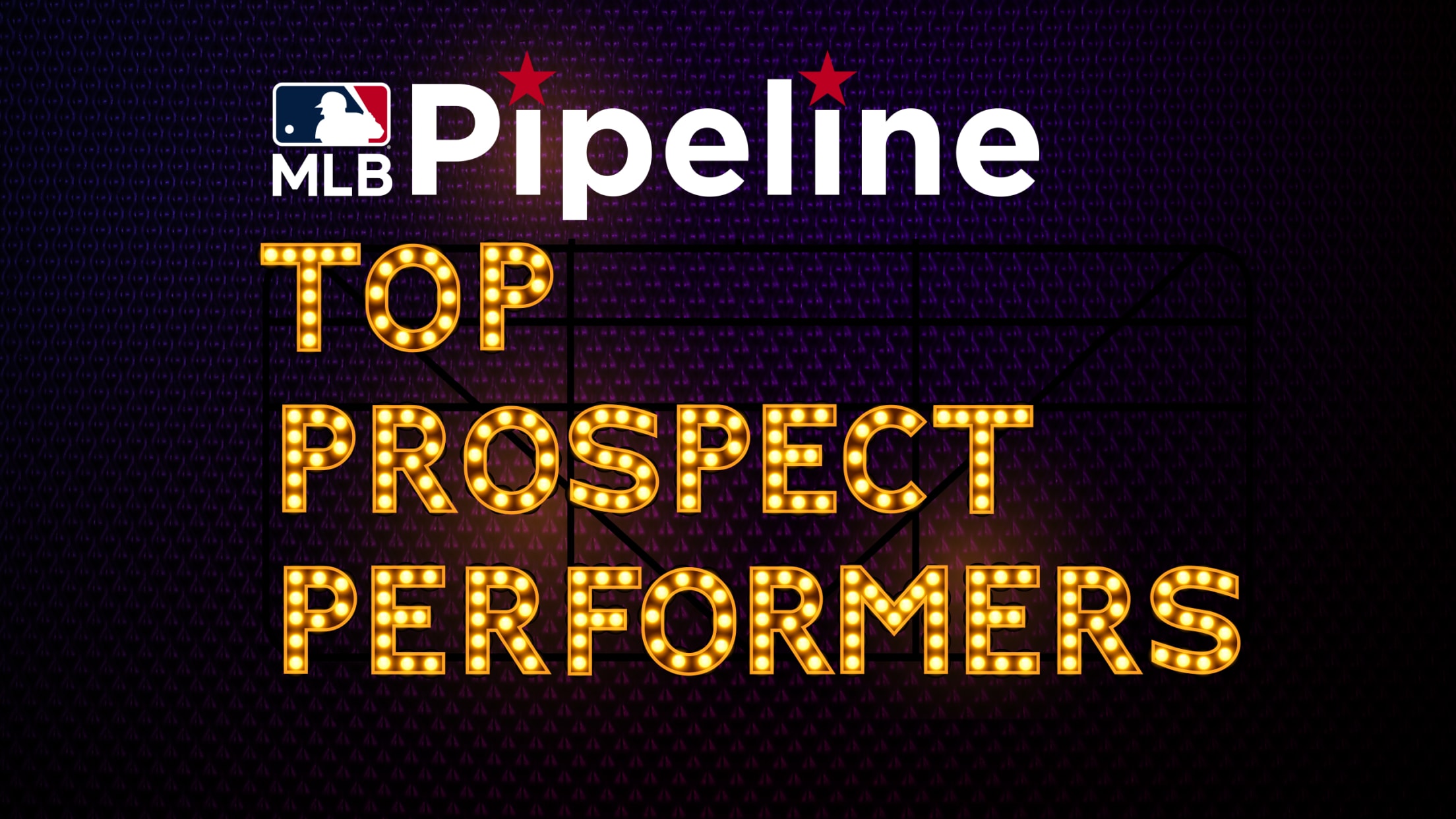 Here are the 10 best performances by players on team Top 30 Prospects lists from across the Minor Leagues on Friday:
Bill Walton's greatest hits calling Sox-Halos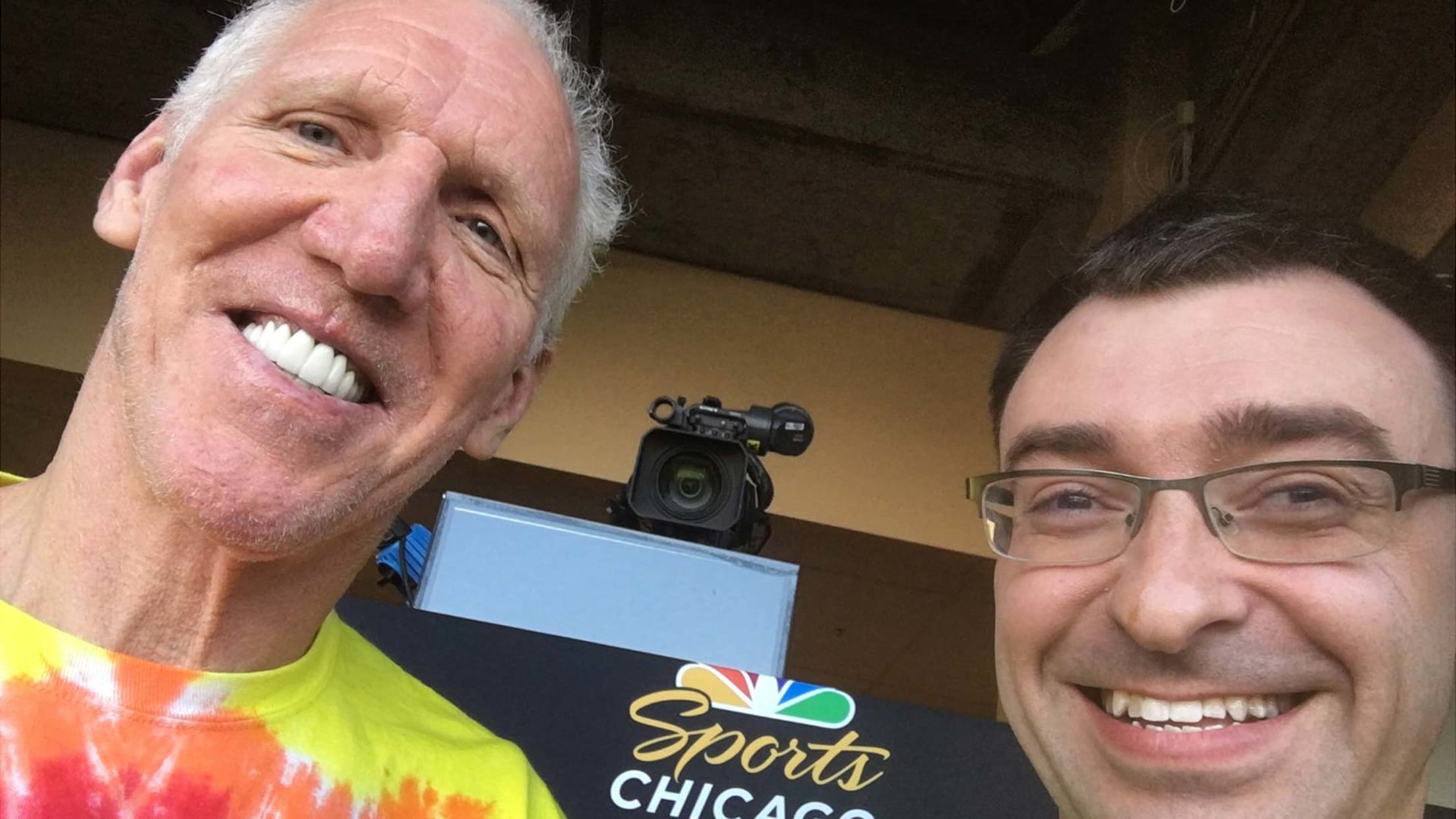 Of all the interesting, entertaining and often mind-boggling comments made by Bill Walton as guest analyst on the White Sox broadcast during their 7-2 victory over the Angels Friday, this following one might have intrigued Chicago fans the most. "White Sox on their way to winning another championship," Walton said.
Redbirds rain down long balls on Reds, claim 1st
St. Louis hammers season-high 18 hits in victory over Cincinnati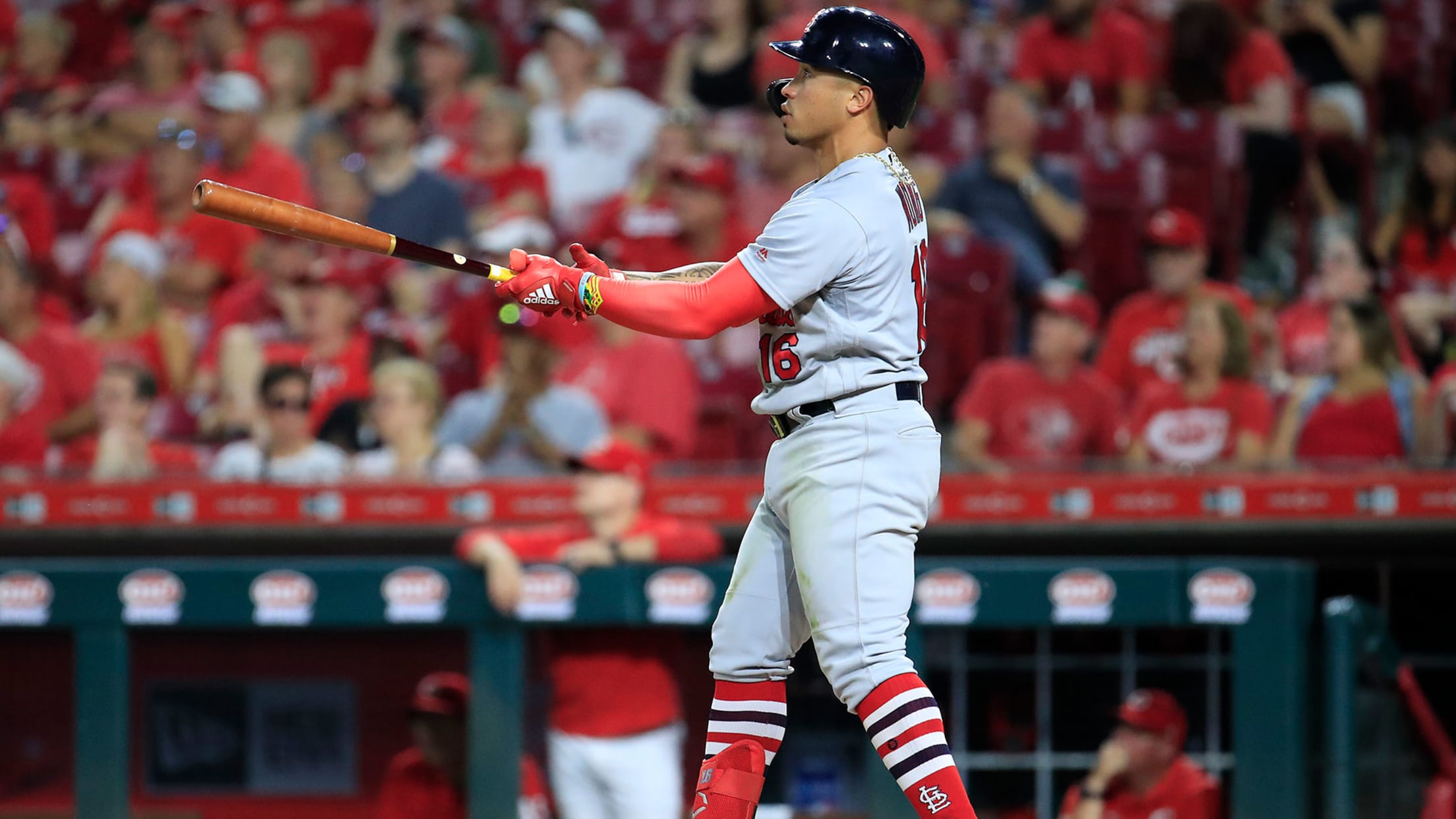 CINCINNATI -- Paul DeJong said that Thursday night's two-hit effort against the Reds would be "easy to flush." The Cardinals did more than forget about it Friday night. In their 13-4 rout of the Reds, the Cardinals rapped 18 hits, the most they've had this season, and matched their hit
Schoop's homer sends Twins past Rangers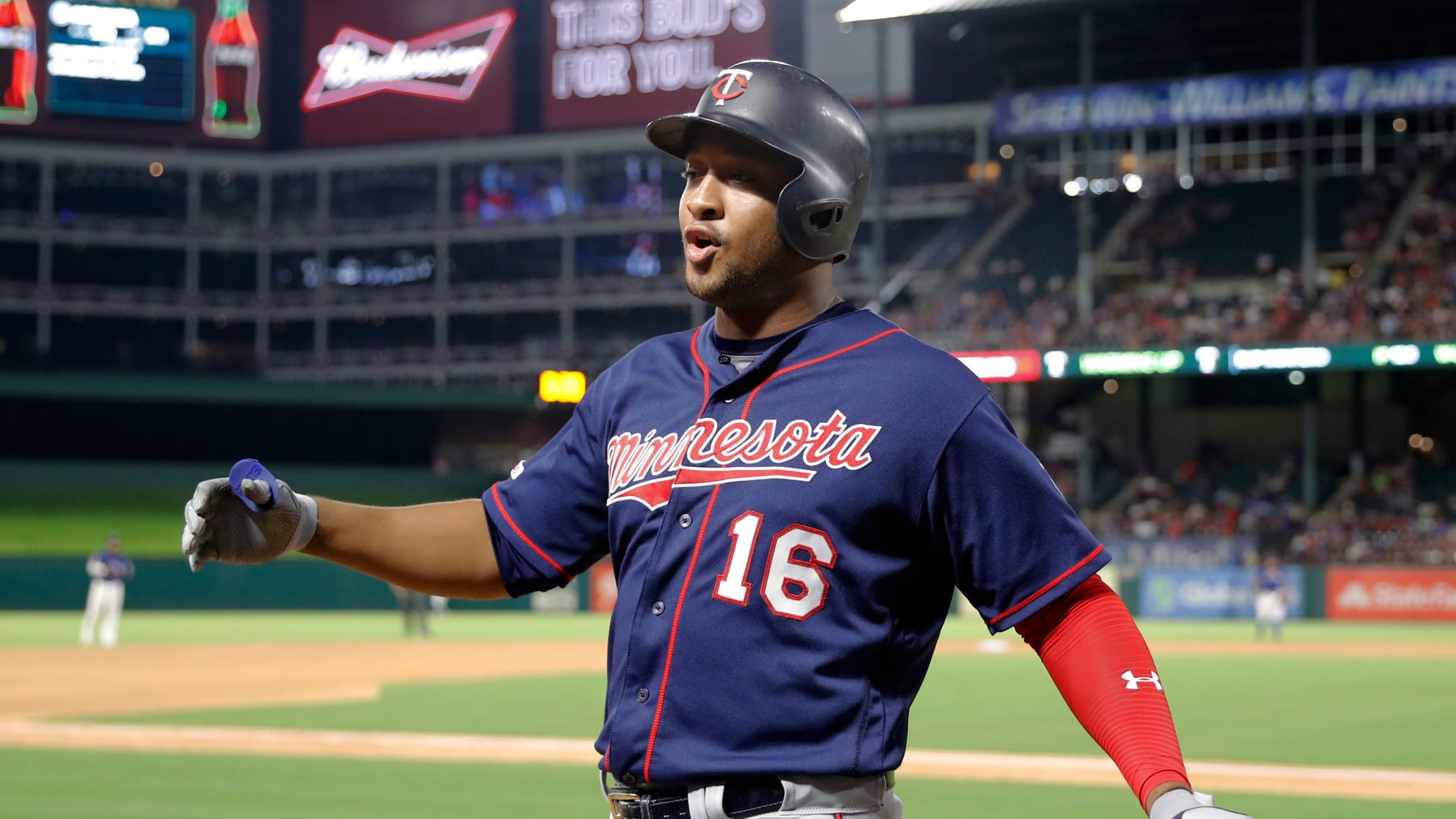 ARLINGTON -- As he was quick to point out after Friday's game, Jonathan Schoop, seven seasons into his Major League career, is no stranger to game-changing hits in meaningful situations. So it was a familiar feeling when he drilled Mike Minor's inside changeup to deep left field, stared at the
Bryce leading charge as Phils' bats come alive
Slugger hits fourth homer in three games; Realmuto chips in with three-hit day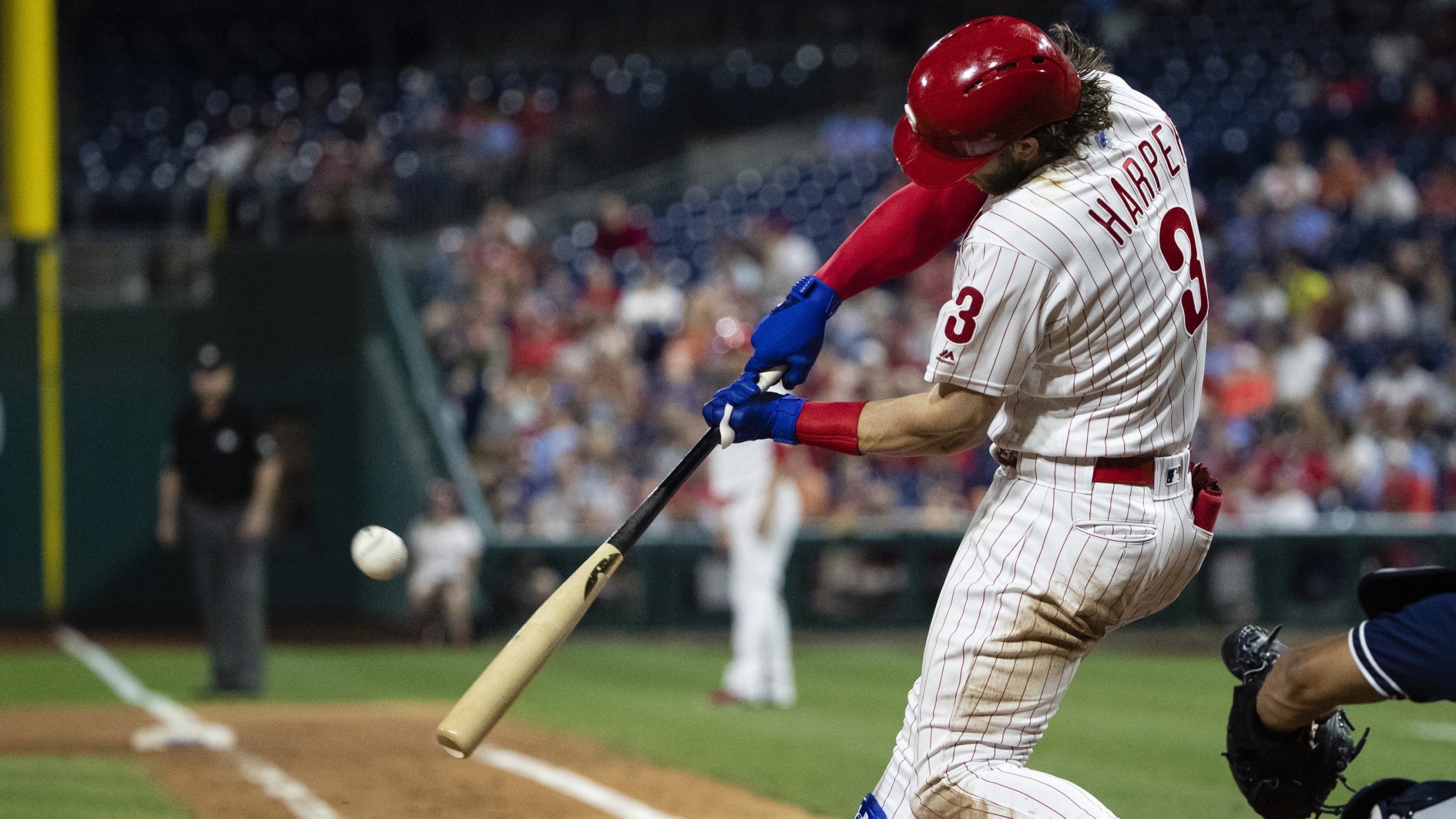 PHILADELPHIA -- Bryce Harper's opposite-field, three-run home run in the sixth inning Friday night at Citizens Bank Park could not match the adrenaline rush or emotional high of his walk-off grand slam Thursday. There is no shame in that. Nothing could beat that moment. But Harper's latest blast excited the
Nats happy to rely on Rendon in clutch spots
Third baseman delivers 2 RBI doubles in win; Corbin allows 1 run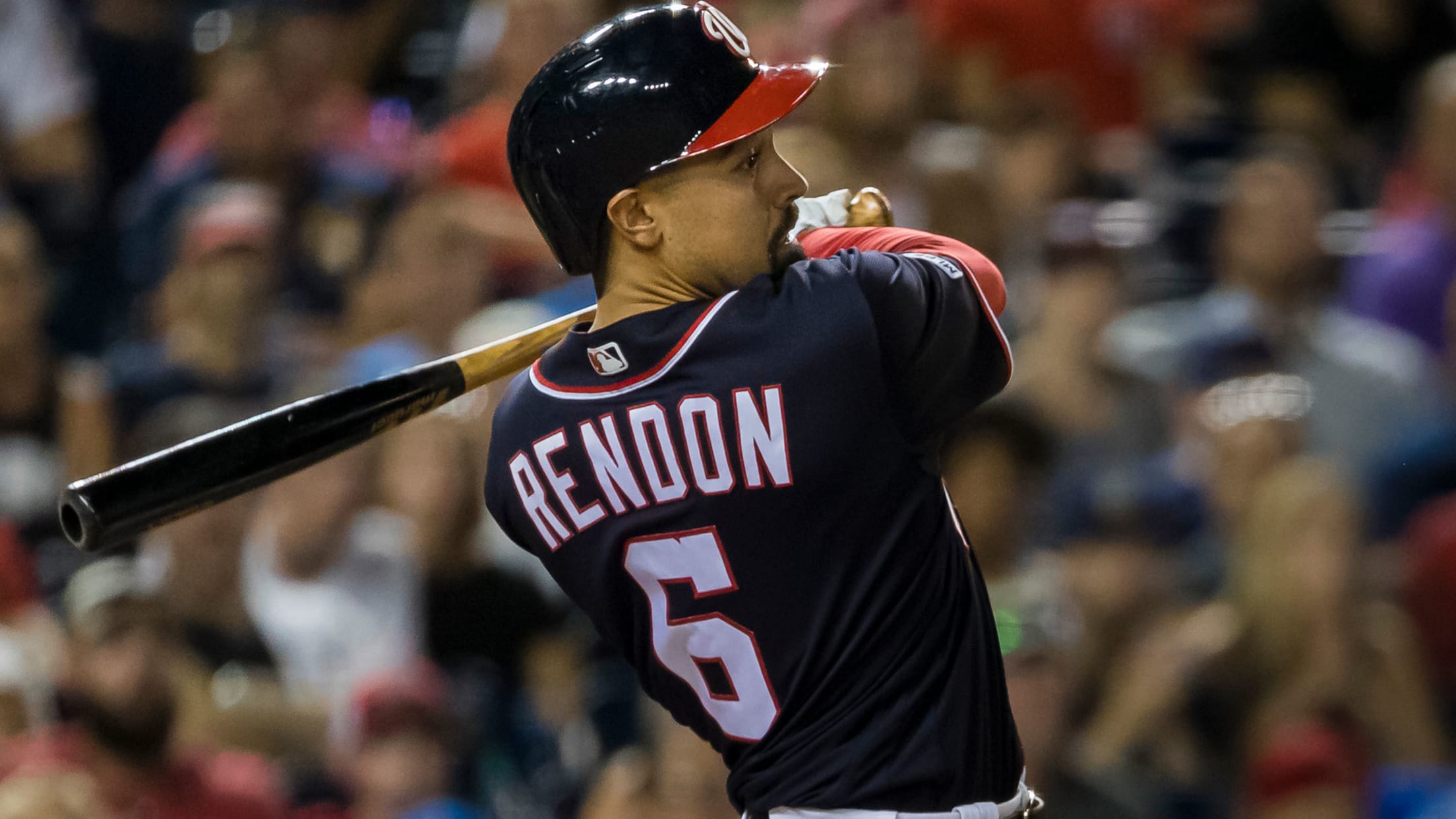 WASHINGTON -- There is perhaps no player in baseball who consistently yawns at the pressure of high-leverage situations and yet still delivers as consistently as Nationals third baseman Anthony Rendon. That is precisely why there is no player Washington would rather have at the plate in those situations with the
Giolito fans 11 in bittersweet homecoming win
Right-hander delivers strong start with the late Tyler Skaggs in mind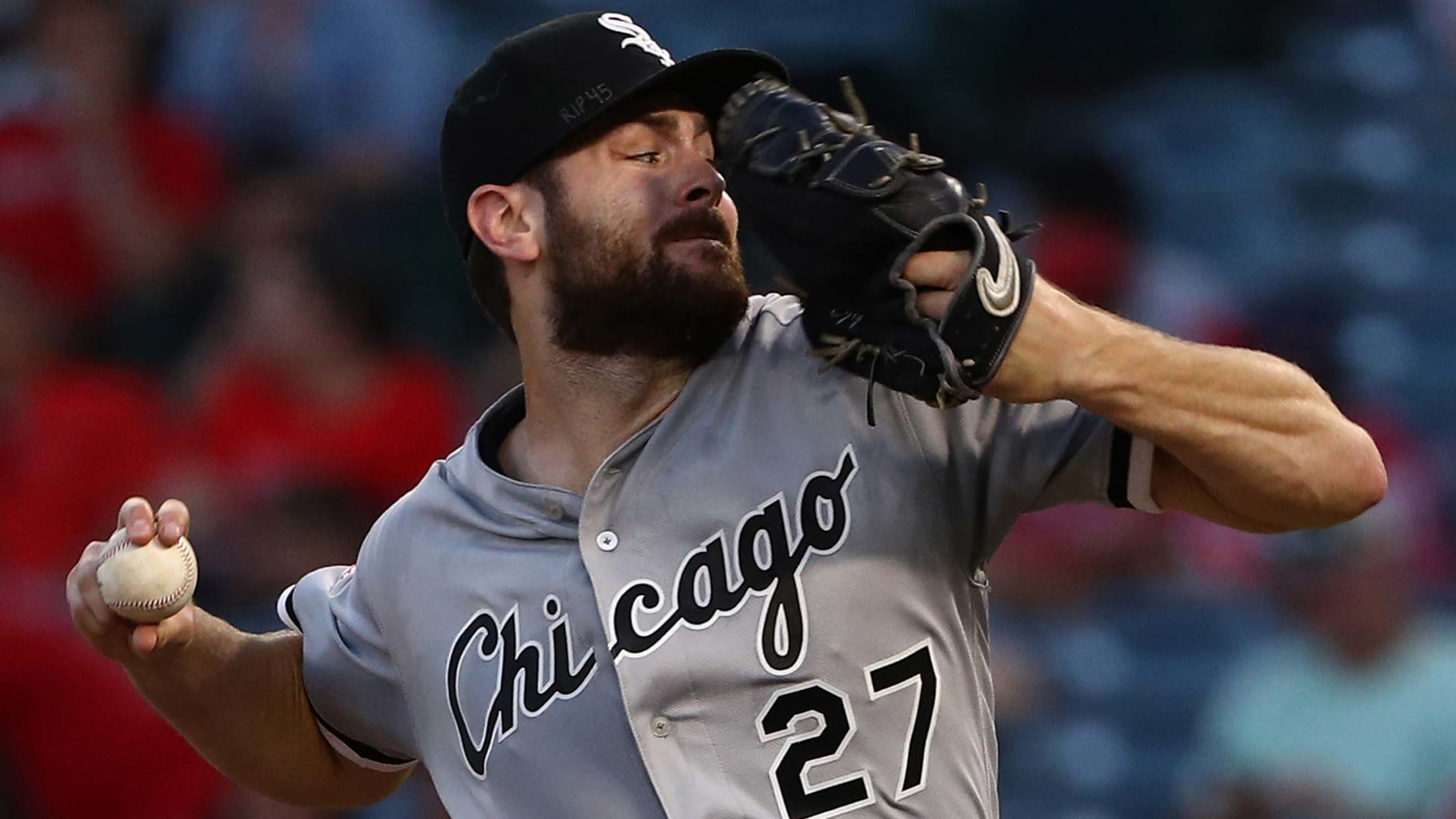 ANAHEIM -- Pitching on Friday night at Angel Stadium brought mixed emotions for Lucas Giolito. For the Santa Monica, Calif., native, it was a chance to pitch close to home, with several friends and family members in attendance. However, it's who wasn't there that stood out most to the right-hander.
Blue Jays set club record for back-to-back HRs
12th occurrence of season courtesy of Guerrero, Grichuk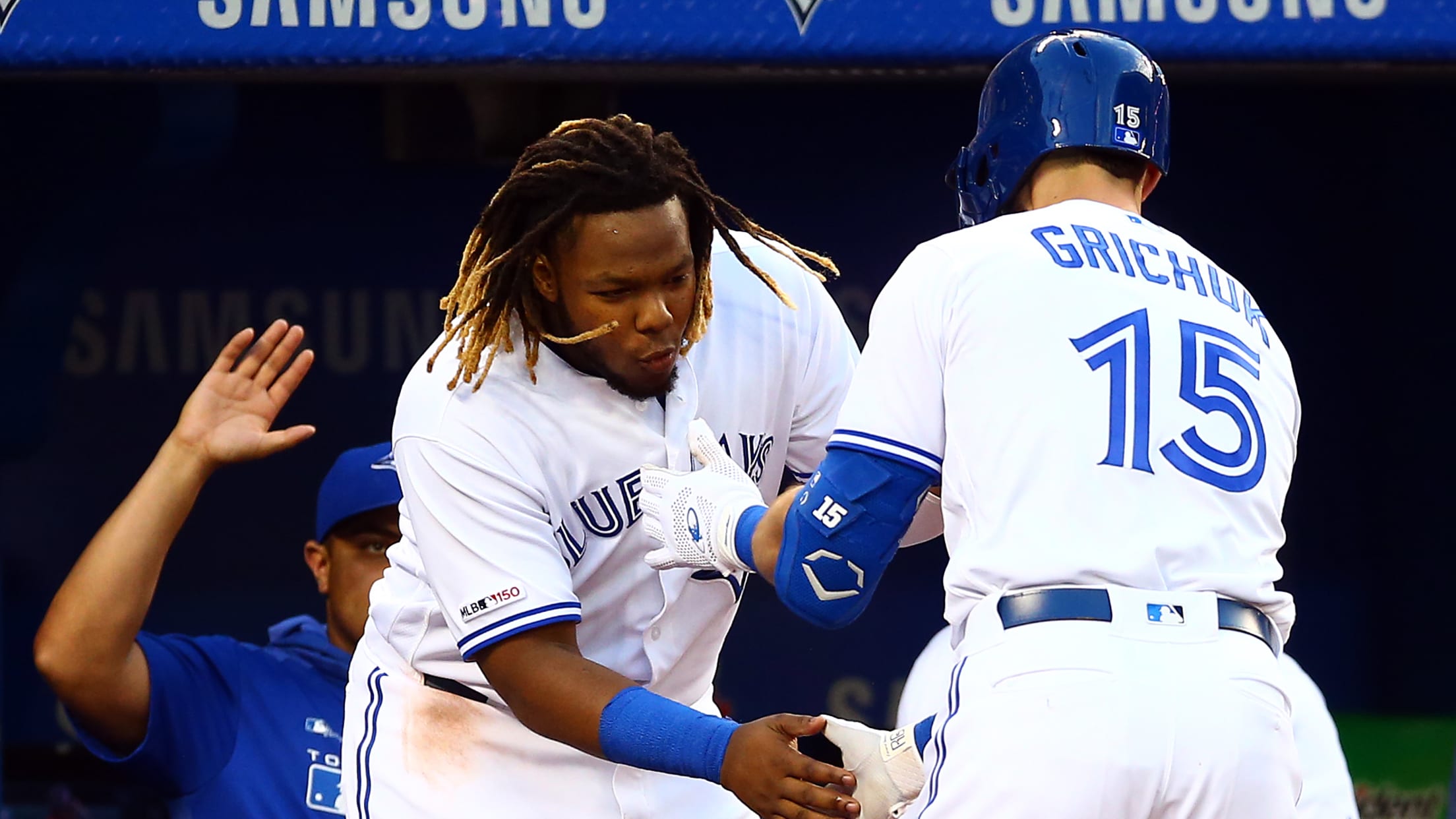 TORONTO -- When it rains, it pours for the Blue Jays, who set a franchise record on Friday night at Rogers Centre with their 12th back-to-back home runs of the season. Toronto's four home runs powered the club to a 7-3 win over the Mariners and gave the club 36
Porcello hits 2,000 innings, 'feeling like himself'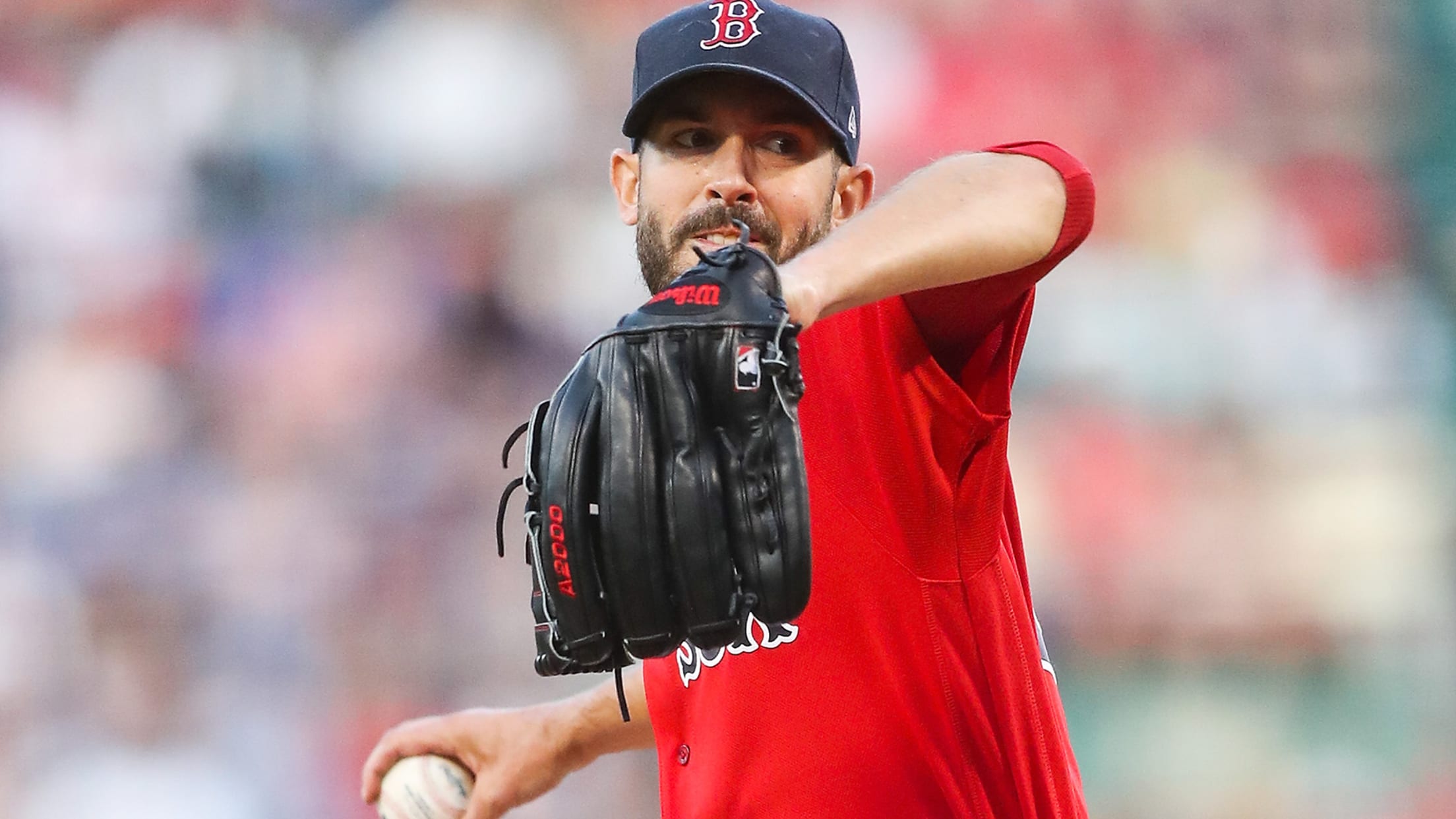 BOSTON -- The ultimate professional, Rick Porcello keeps taking his post every fifth day, trying to turn things around. And in the four days in between, he is relentless when it comes to looking for solutions to cure what has ailed him in one of the most difficult seasons of
Tatis placed on IL, 'most likely done' for '19
Rookie phenom dealing with stress reaction in back; France, Jankowski recalled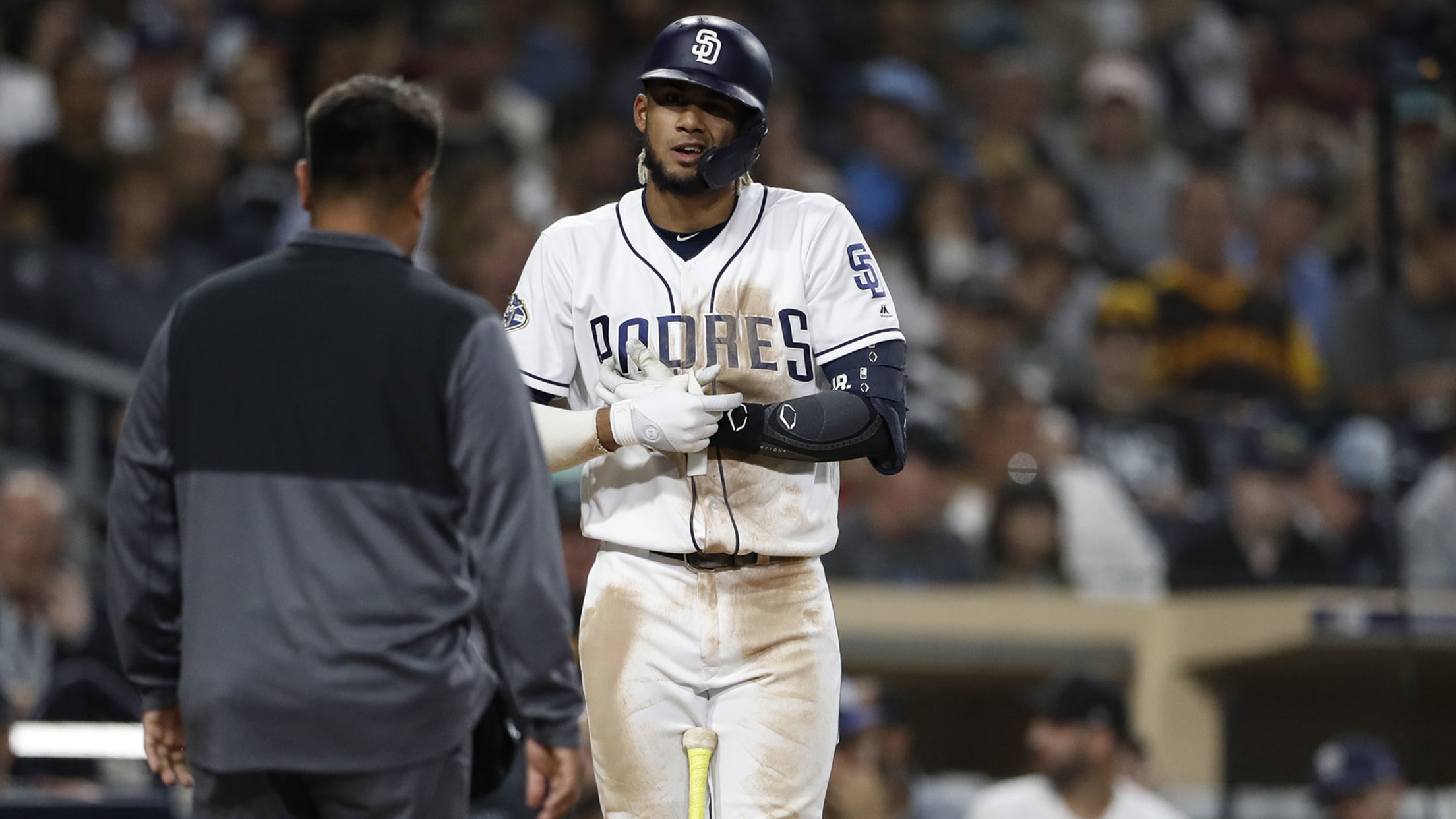 PHILADELPHIA -- Fernando Tatis Jr.'s stellar rookie season is "most likely done" due to a stress reaction in his back. Tatis was officially placed on the 10-day injured list prior to Friday's series opener against the Phillies after an MRI revealed the injury. He had been battling some back soreness