Scherzer breaks nose in BP; Wed. start TBD
CT scan results negative; Nationals' ace's status uncertain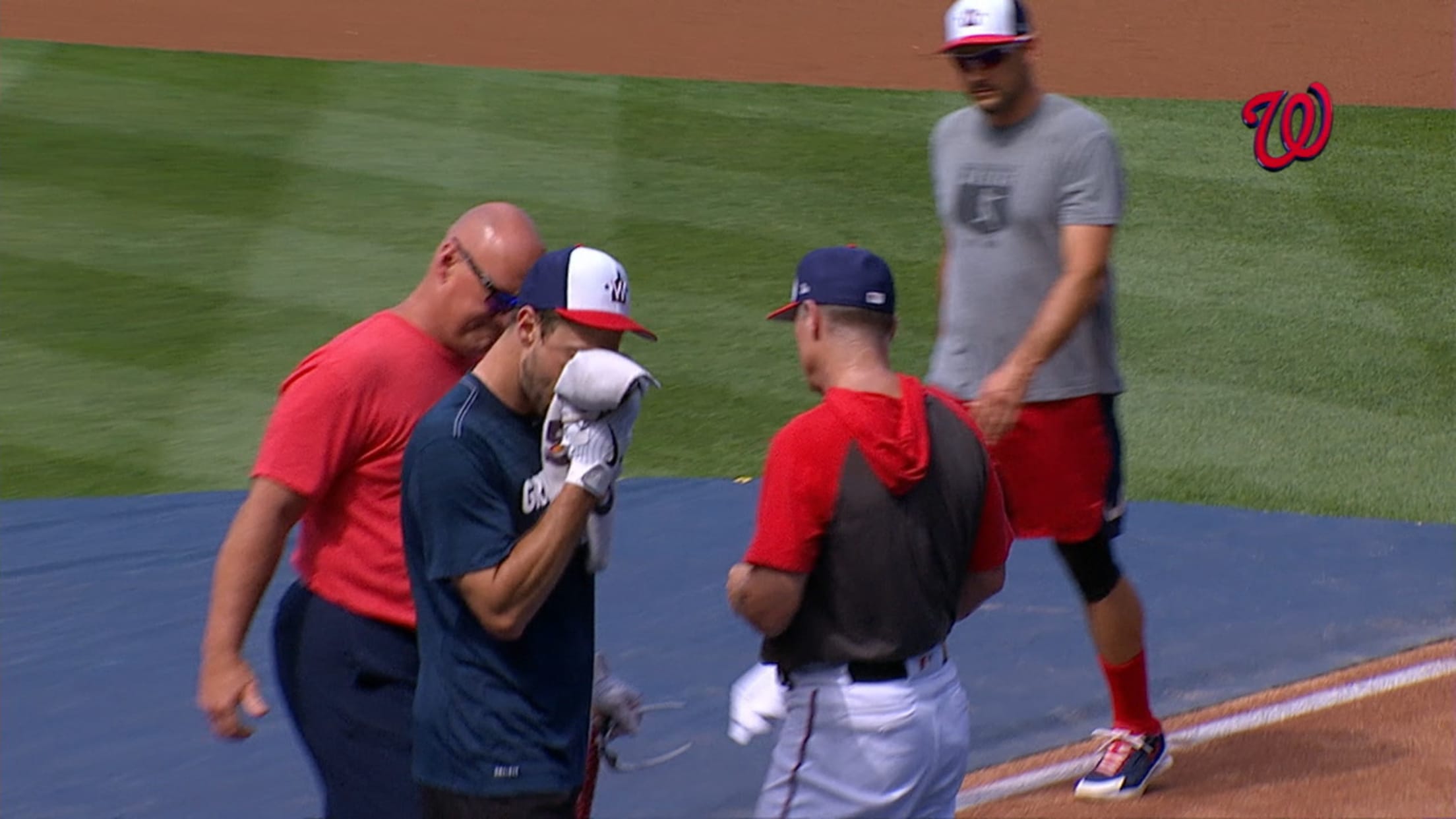 WASHINGTON -- Max Scherzer suffered a broken nose on Tuesday after being struck in the face with a ball coming off his bat during a bunting drill. The diagnosis confirmed the Nationals' worst fears following the injury. Television cameras caught Scherzer bleeding and in pain after the incident, before he
Teen phenom leads updated Top 100 list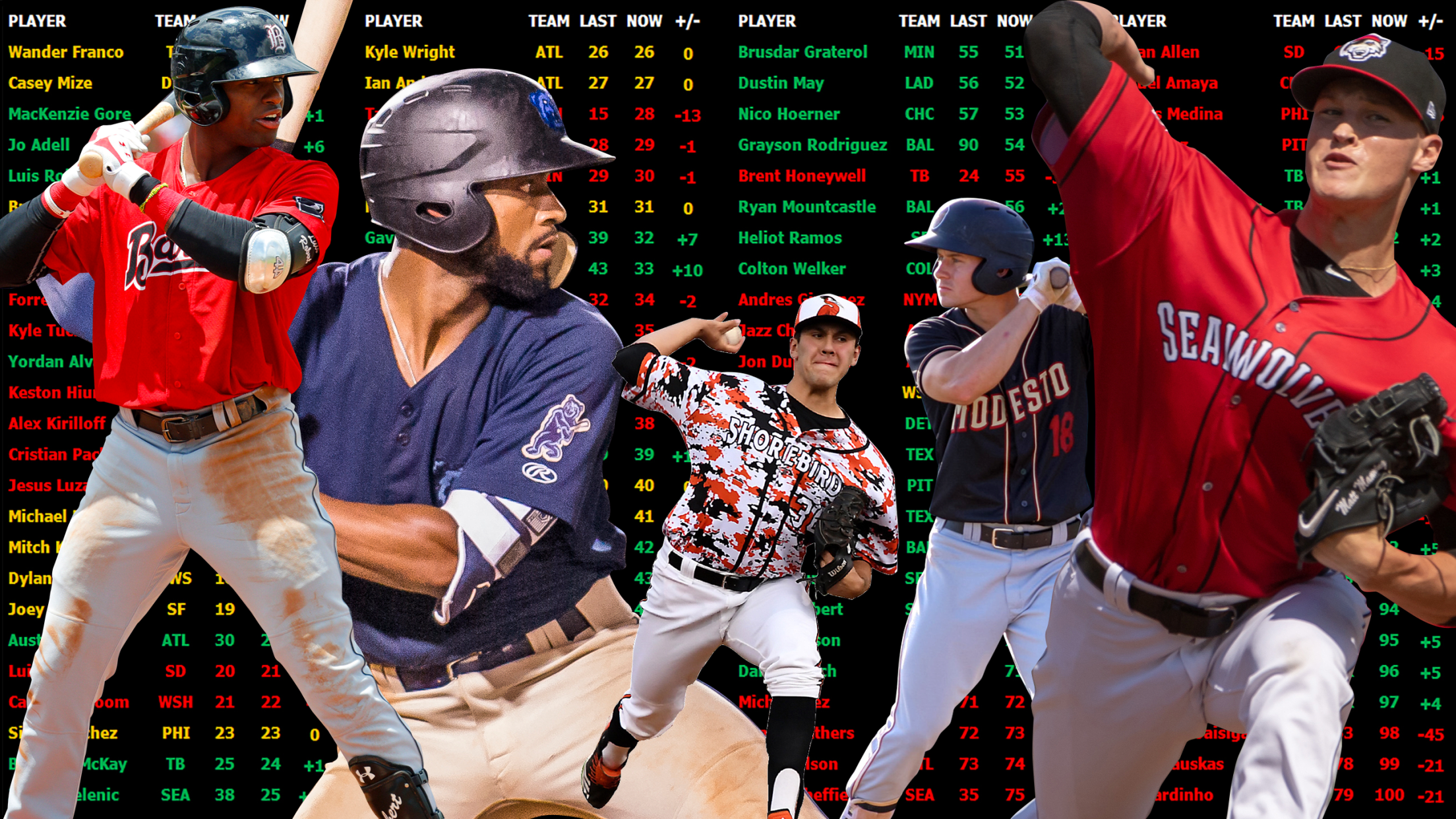 Another month and change has gone by since we last updated our Top 100 Prospects list. We're just about at the half-way point of the 2019 Minor League season and short-season leagues have just gotten underway, so it's a perfect time to make some tweaks to the list. This will
Hamels becomes 10th lefty with 2,500 K's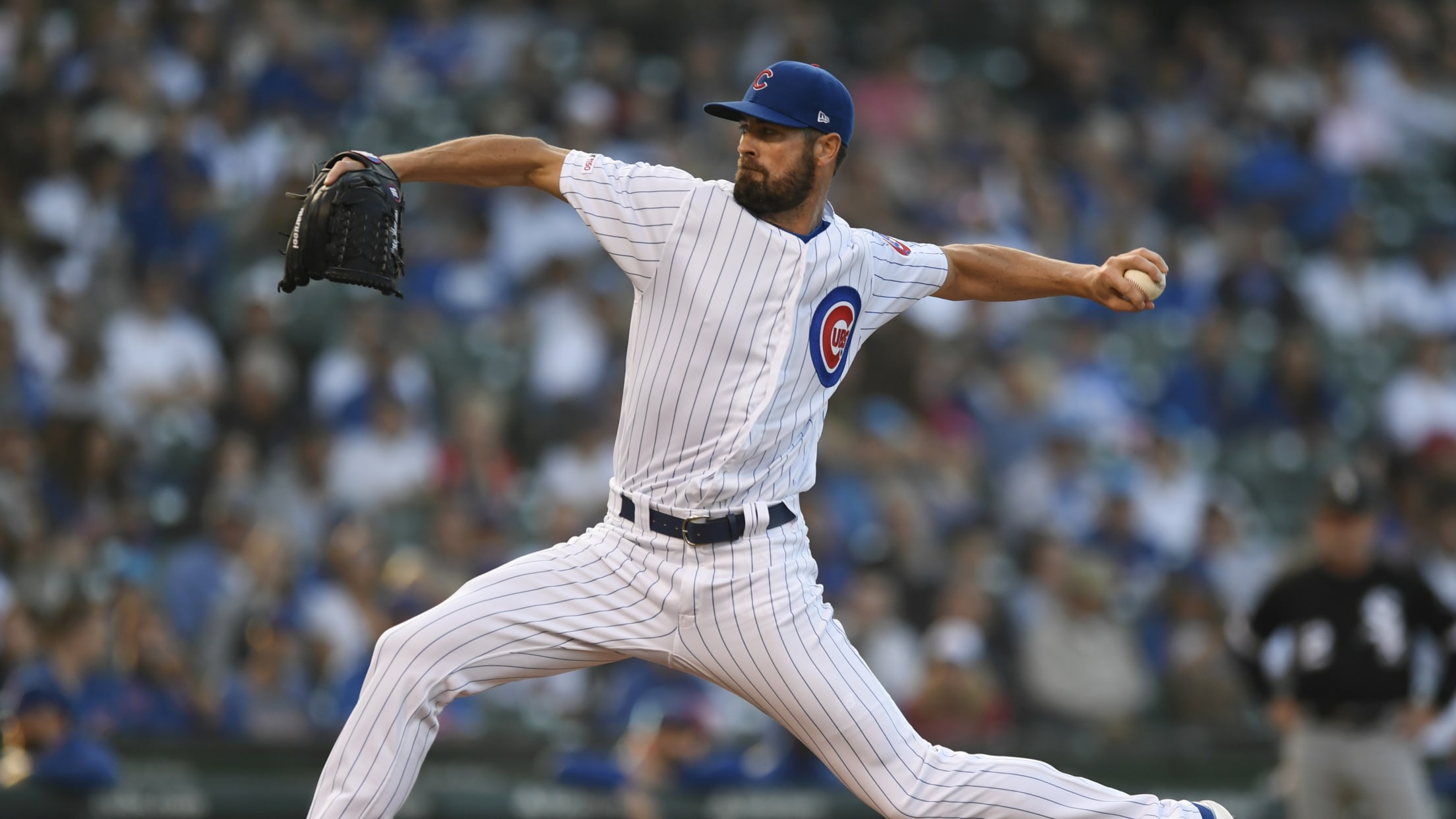 CHICAGO -- Cole Hamels stood at the back of the mound, pausing for a moment as the decibel level climbed inside Wrigley Field on Tuesday night. He waited as the roar grew in intensity, finally lifting his blue cap into the air to acknowledge the warm response to a career
Stanton off IL, hitting 5th and in RF tonight
Montgomery stops live BP after discomfort; Severino scheduled to throw off mound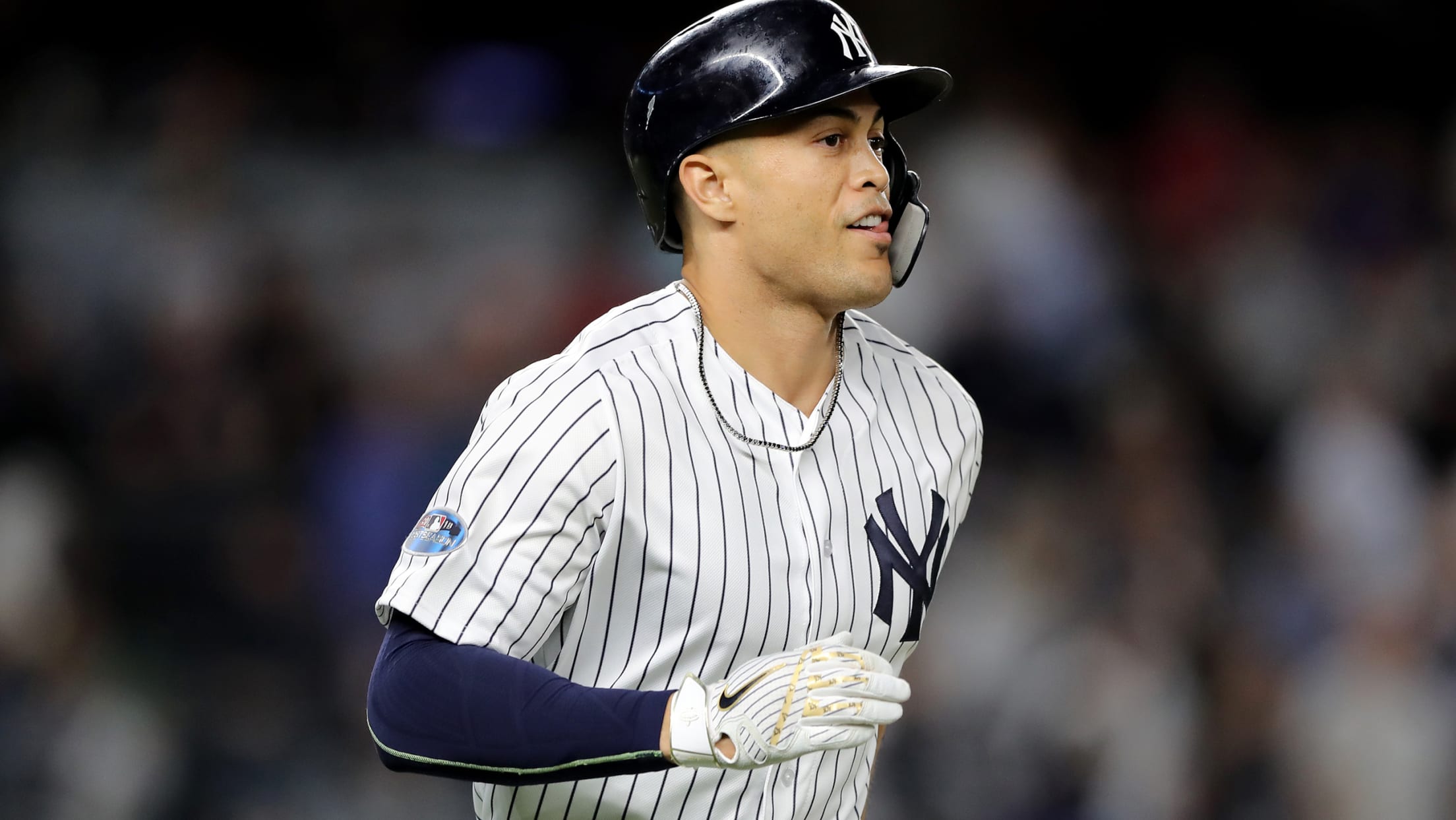 NEW YORK -- Giancarlo Stanton never could have imagined that the season would be more than 40 percent complete and he'd still be looking for his first home run, nor that Aaron Judge could have hit only five homers and the Yankees would reside in first place in the American
5 surprise teams and their Deadline strategies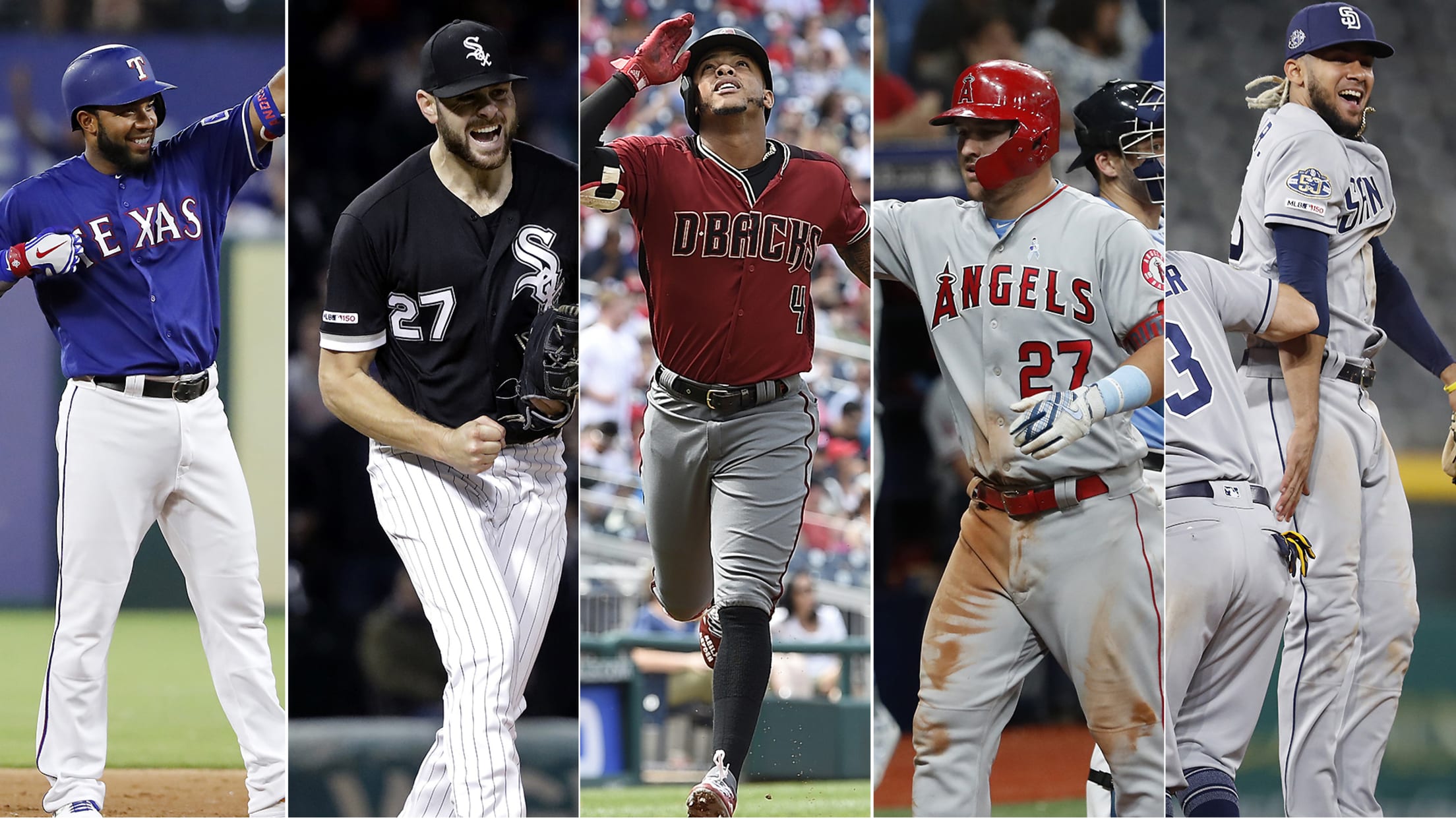 The White Sox are one kind of surprise. Pretty much everyone in the game knew they were headed in the right direction. Once the decision was made to accumulate young talent and start a new chapter, general manager Rick Hahn got so much done so quickly he may have surprised
Kimbrel doesn't miss a beat in 1st Triple-A outing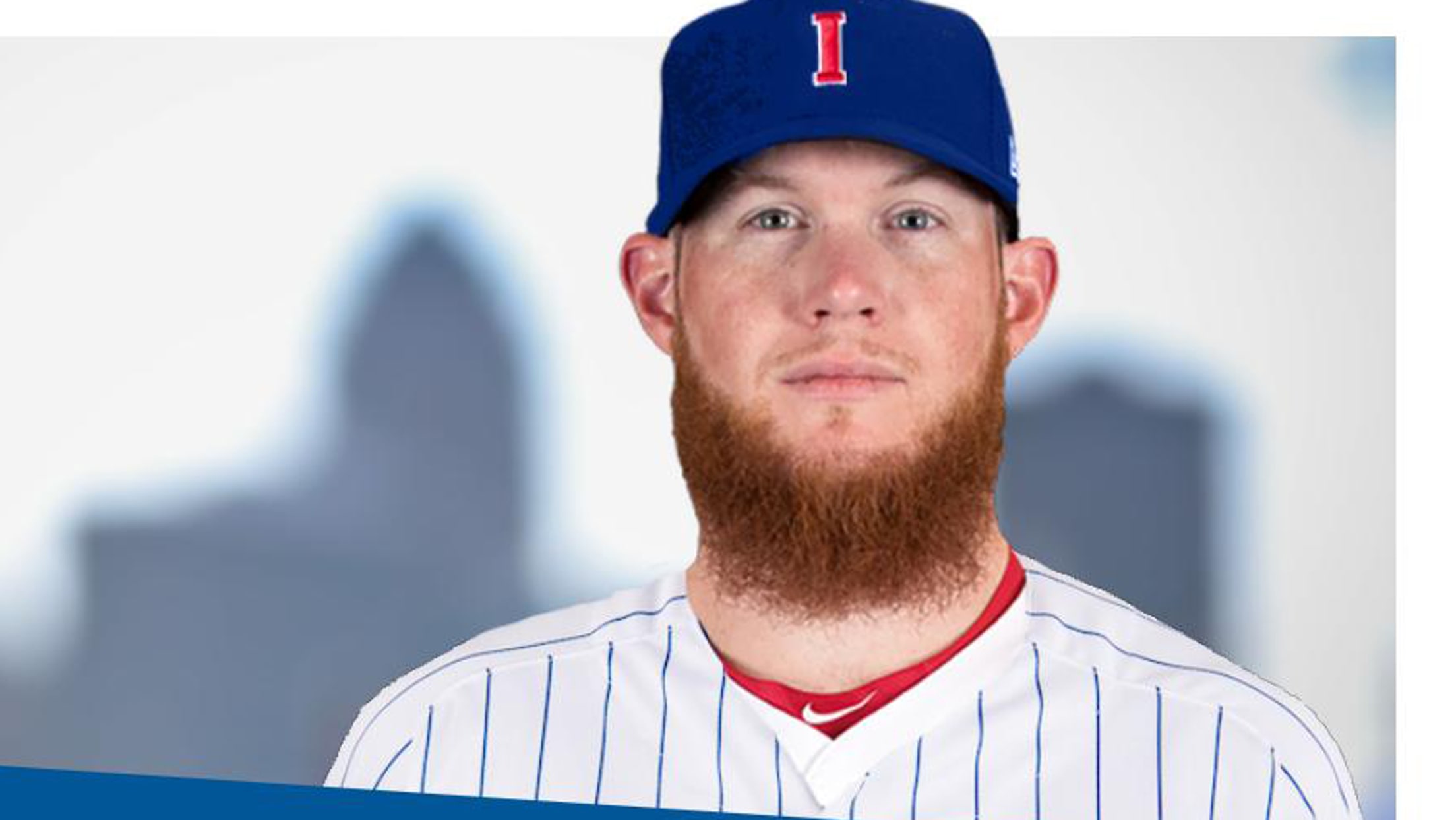 CHICAGO -- One of the challenges that big leaguers face during Minor League assignments is the aggressive approach hitters adopt against them. Setup man Pedro Strop experienced it earlier this season. Closer Craig Kimbrel got a taste of it during a successful eight-pitch appearance for Triple-A Iowa on Tuesday. "We
Rumors: Scherzer, Bumgarner, Stroman, Kendrick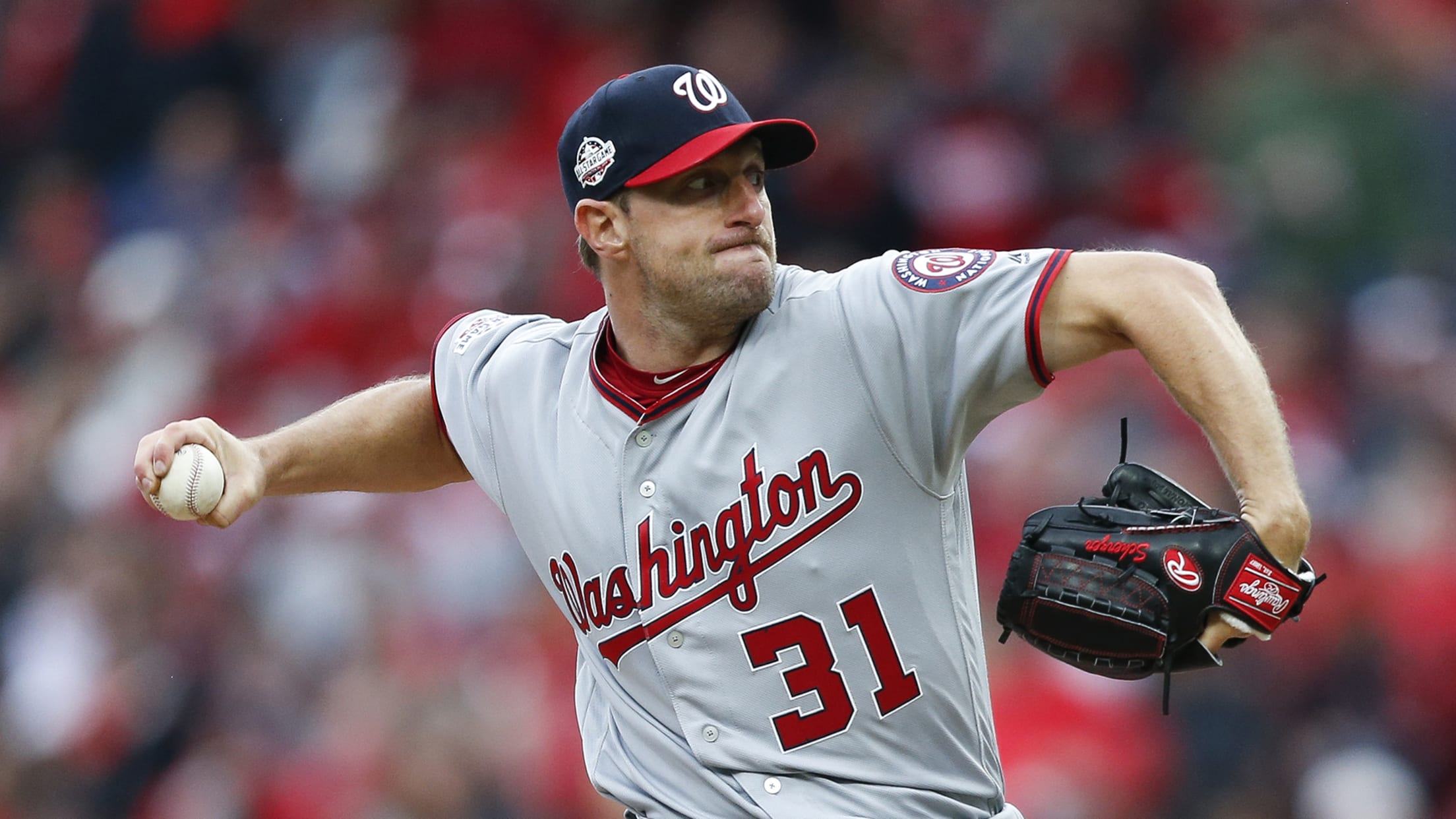 MLB.com is keeping track of all the latest free agent and trade rumors right here.
Injury updates: Scherzer, Buxton, Altuve, Springer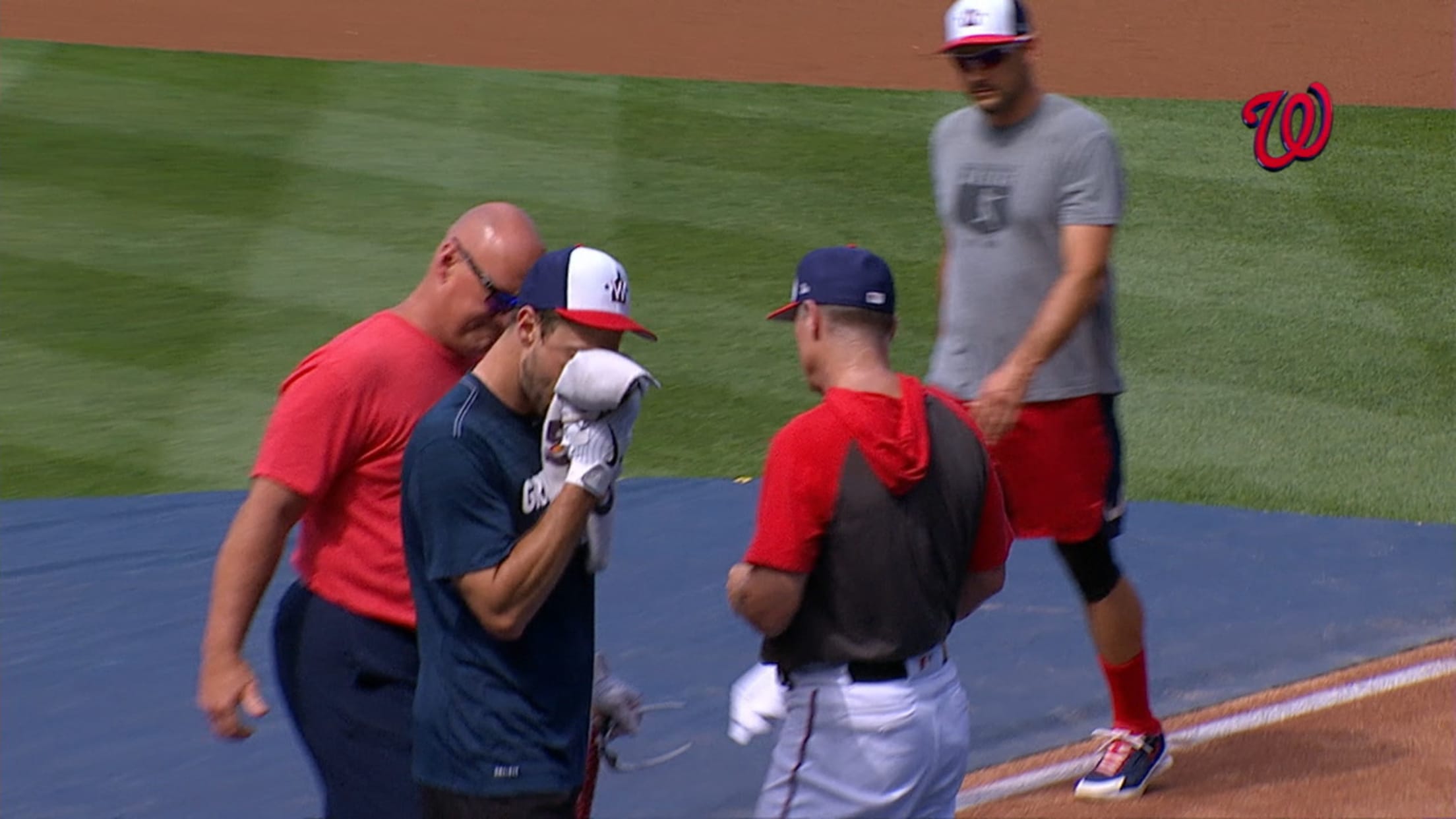 Here is the latest injury news from around Major League Baseball.
MLB responds to umpires' Machado statement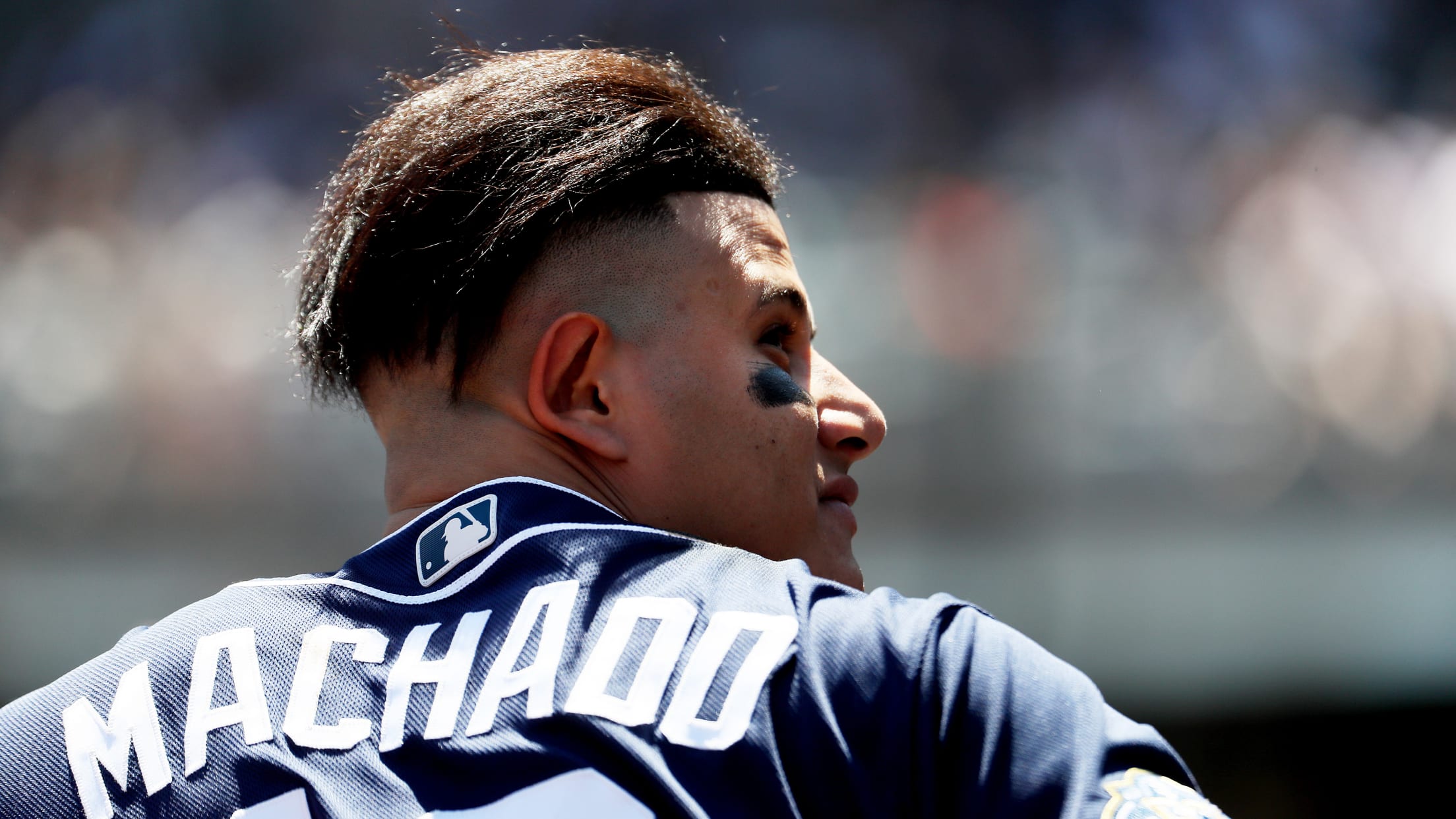 SAN DIEGO -- Major League Baseball released a statement Tuesday, strongly criticizing a tweet and a Facebook post from the MLB Umpires' Association regarding Manny Machado's recent one-game suspension. The statement read: "Manny Machado was suspended by MLB Chief Baseball Officer Joe Torre, who considered all the facts and circumstances
Felix being tested for further injury after setback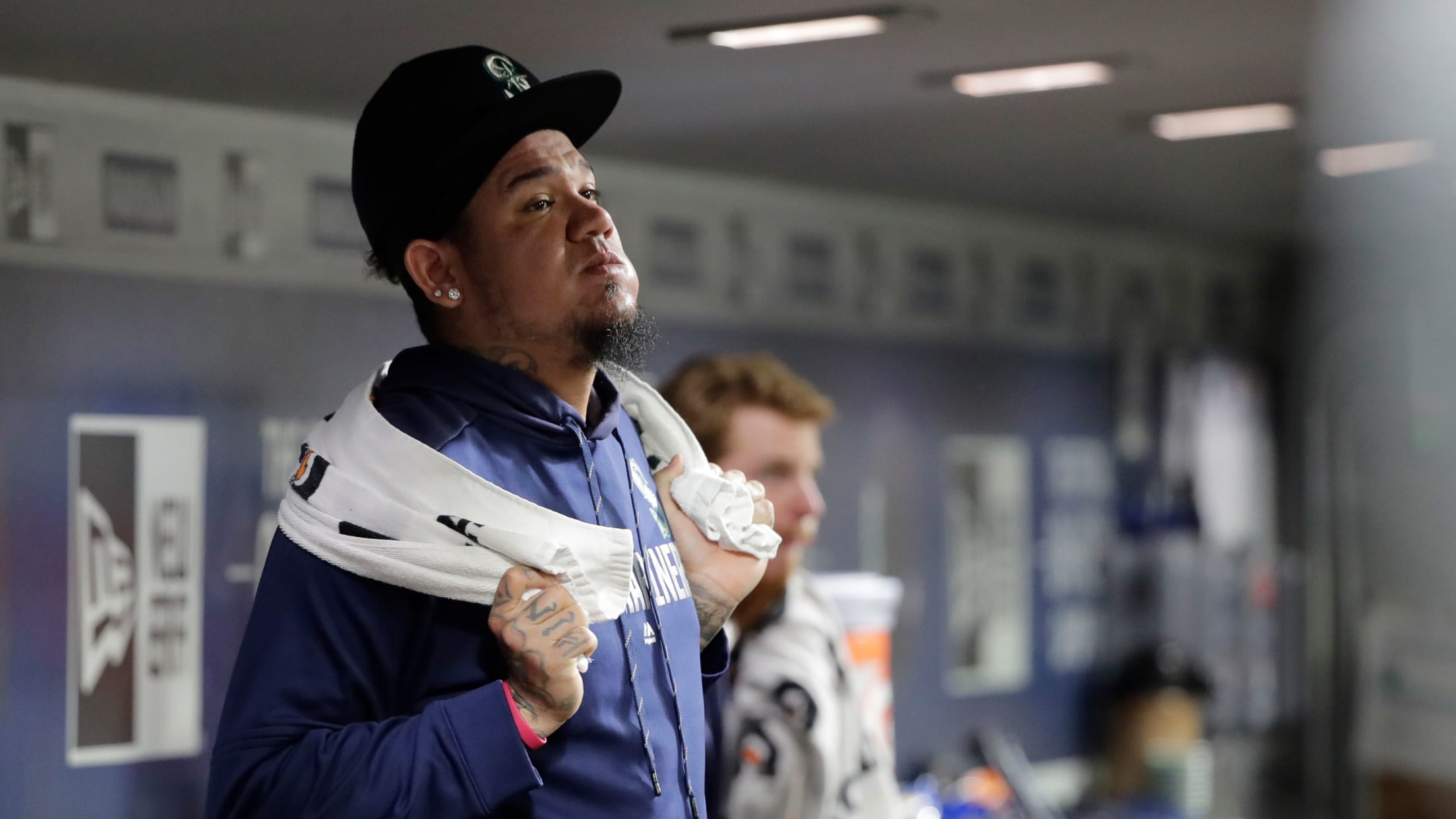 SEATTLE -- After initially believing that veteran right-hander Felix Hernandez was merely dealing with fatigue in his arm after cutting short a Minor League rehab outing last weekend, the Mariners are now having the former American League Cy Young Award winner tested for further issues in the right lat muscle
VOTE NOW: All-Star primary ends Friday, 4 ET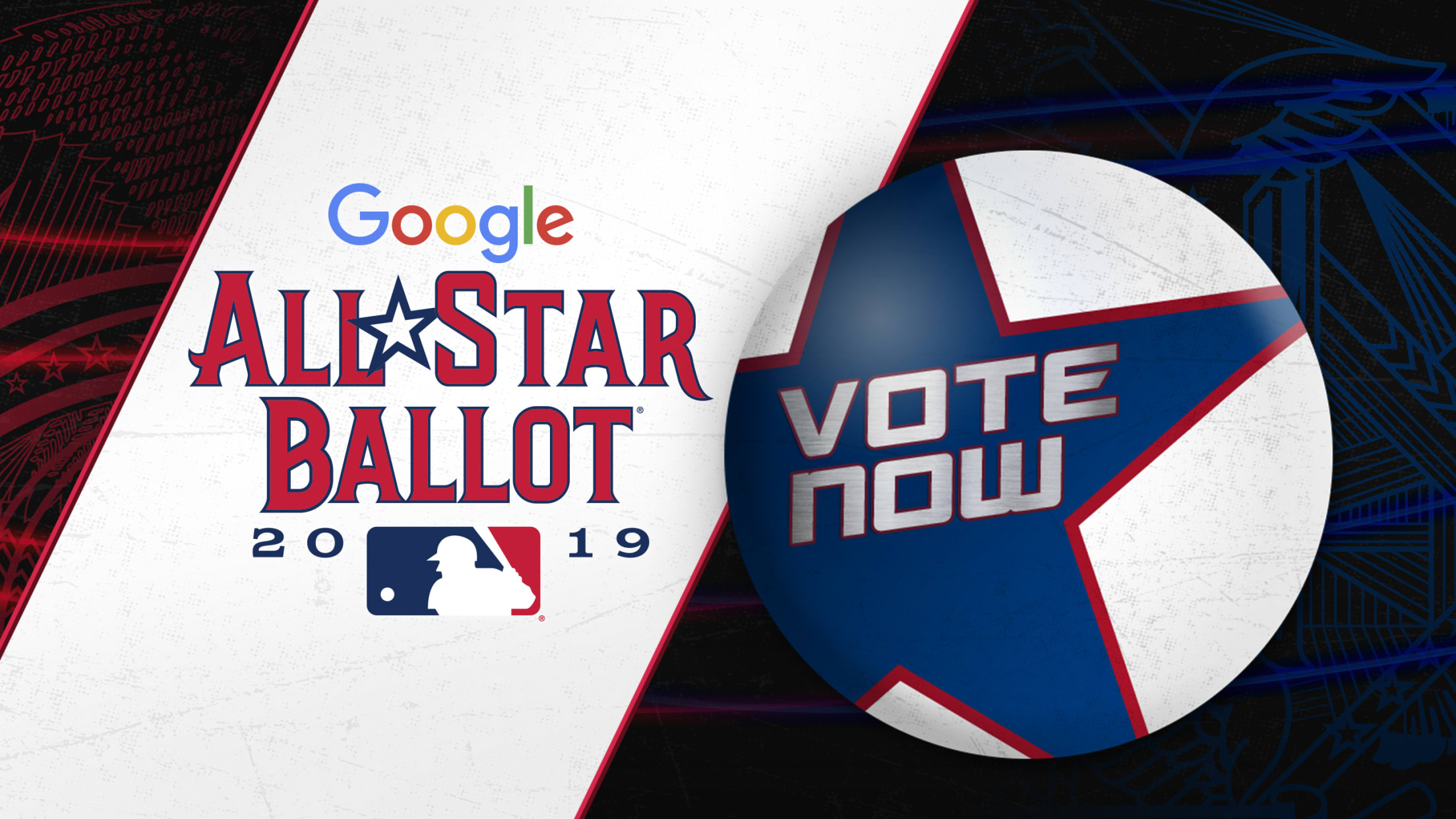 Baseball's version of the primary season is upon us, and the sport's answer to Election Day is not far behind. And in incorporating shades of the political process, the 2019 Google MLB All-Star Ballot brings major change to the selection system for All-Star Game starters. • VOTE NOW: 2019 Google
Glasnow 'really sharp' after first bullpen session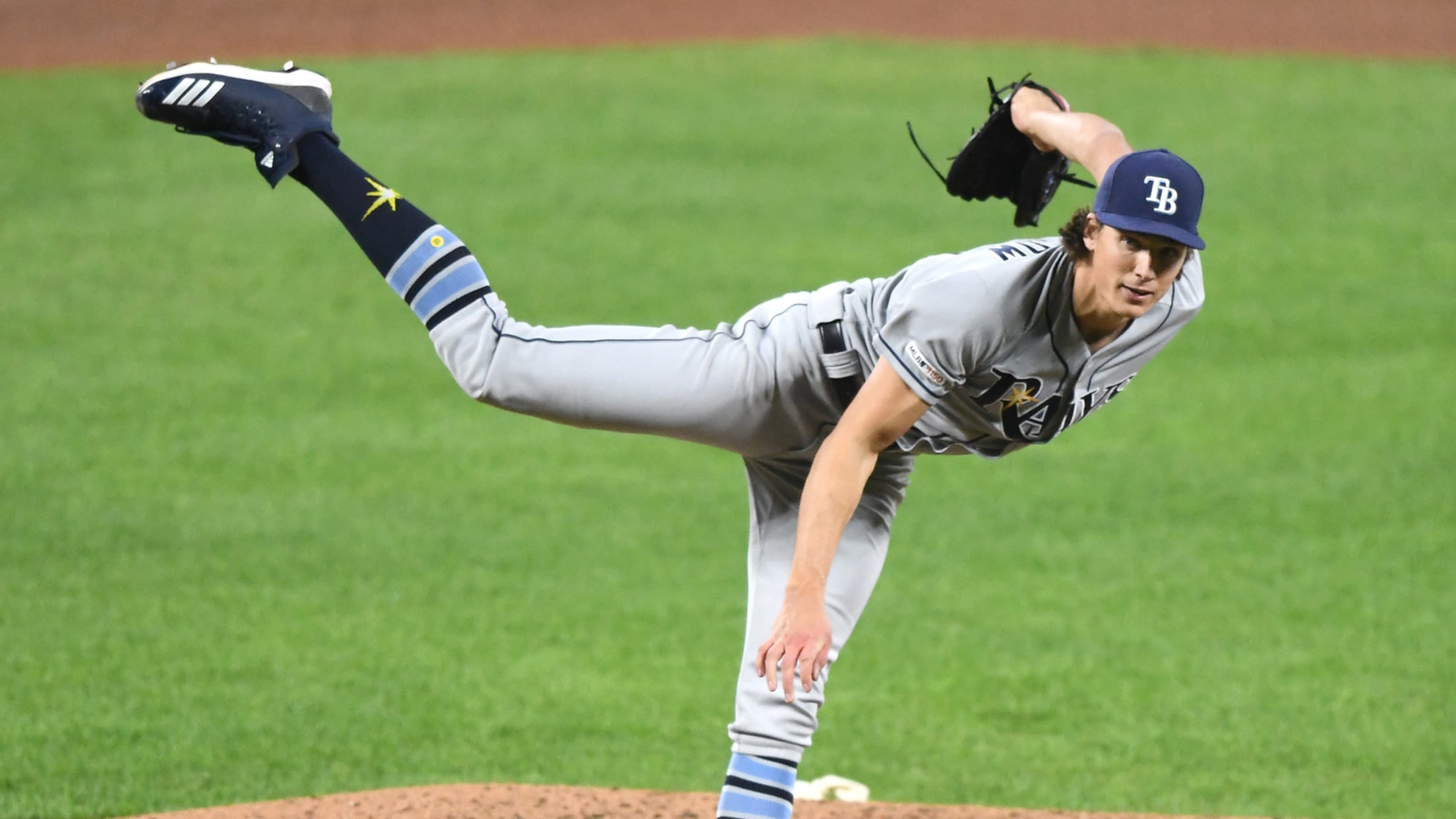 NEW YORK -- Regardless of how active the Rays are in the market ahead of the July 31 Trade Deadline, their biggest acquisition could be getting a healthy Tyler Glasnow back in the rotation. Glasnow, who has been sidelined since May 10 with a right forearm strain, completed his first
Every contender should trade for this guy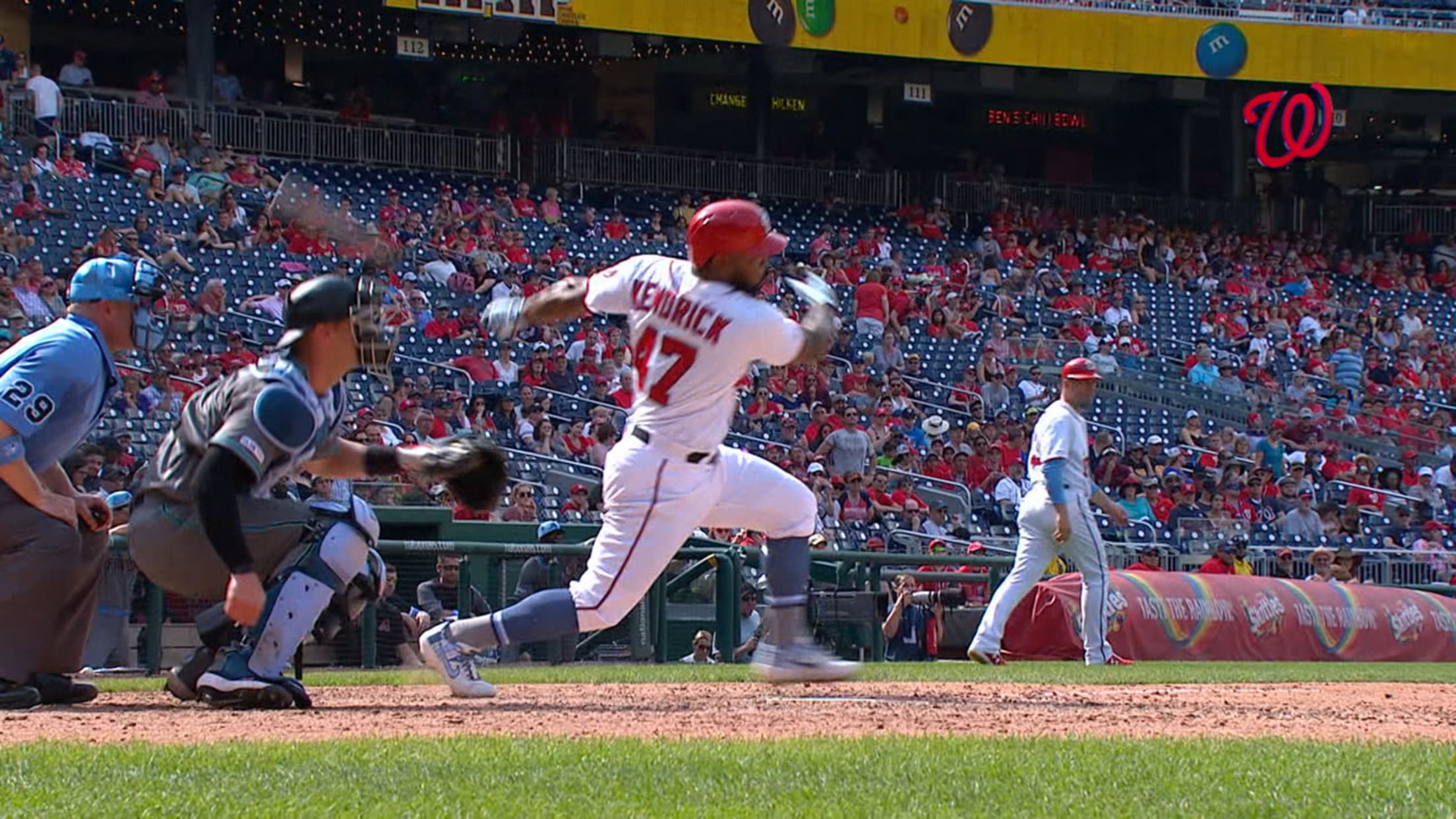 Here's a brief list of things that seem to be included in so many different articles about hitters breaking out that they almost seem to be routine at this point. Generally, you'll read that a hitter is... • Striking out less • Hitting the ball harder • Hitting fewer grounders
Pence on injury: 'It's very minor, not too bad'
Palumbo earns start Wednesday; second-round pick signs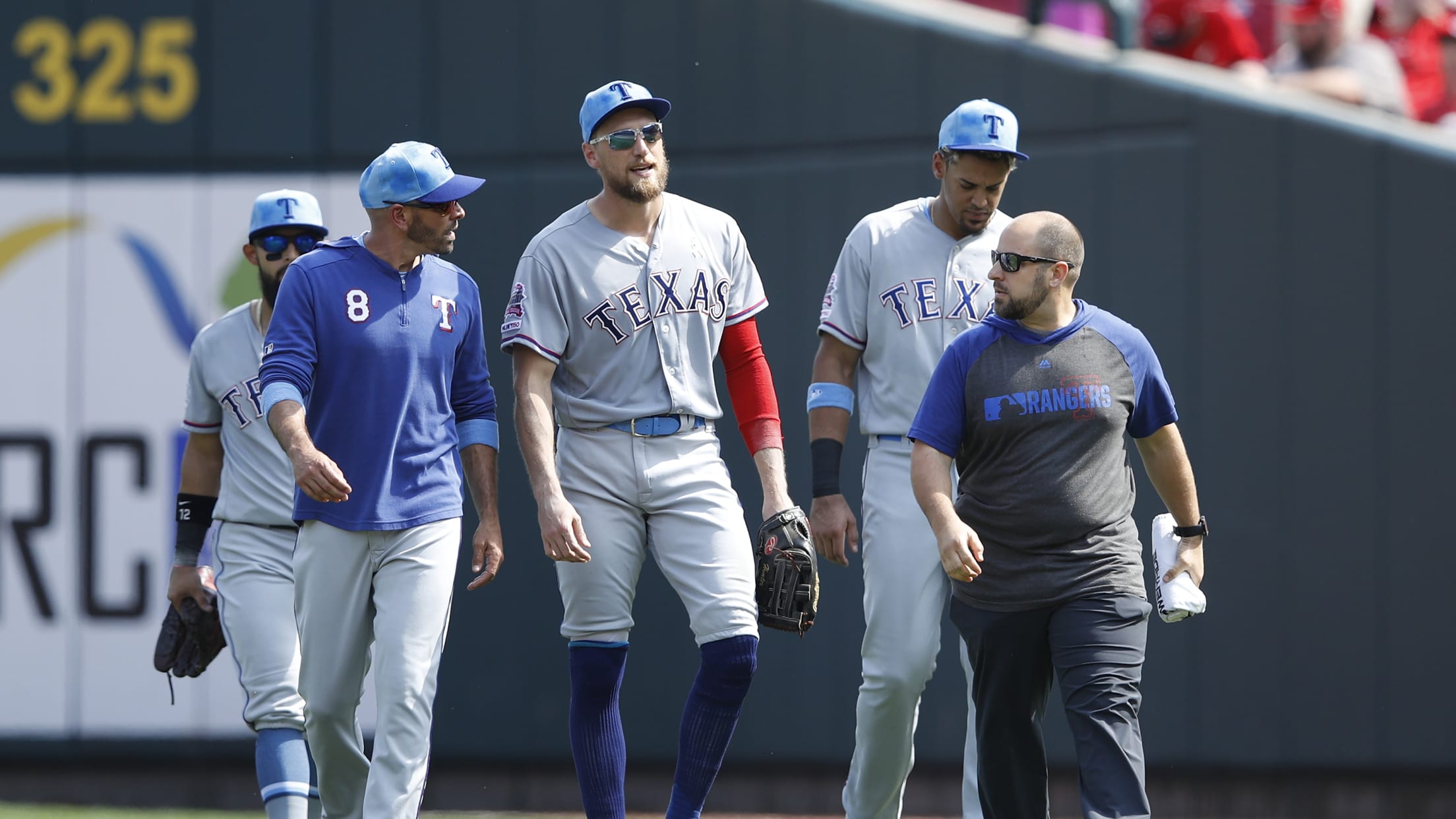 ARLINGTON -- Rangers outfielder Hunter Pence is hoping for a quick return from the injured list after being diagnosed with a strained right groin muscle. Pence was placed on the IL Monday, and is eligible to come off a week from Thursday. "It's very minor, not too bad," Pence said
Hinch: Astros plan to activate Altuve on Wed.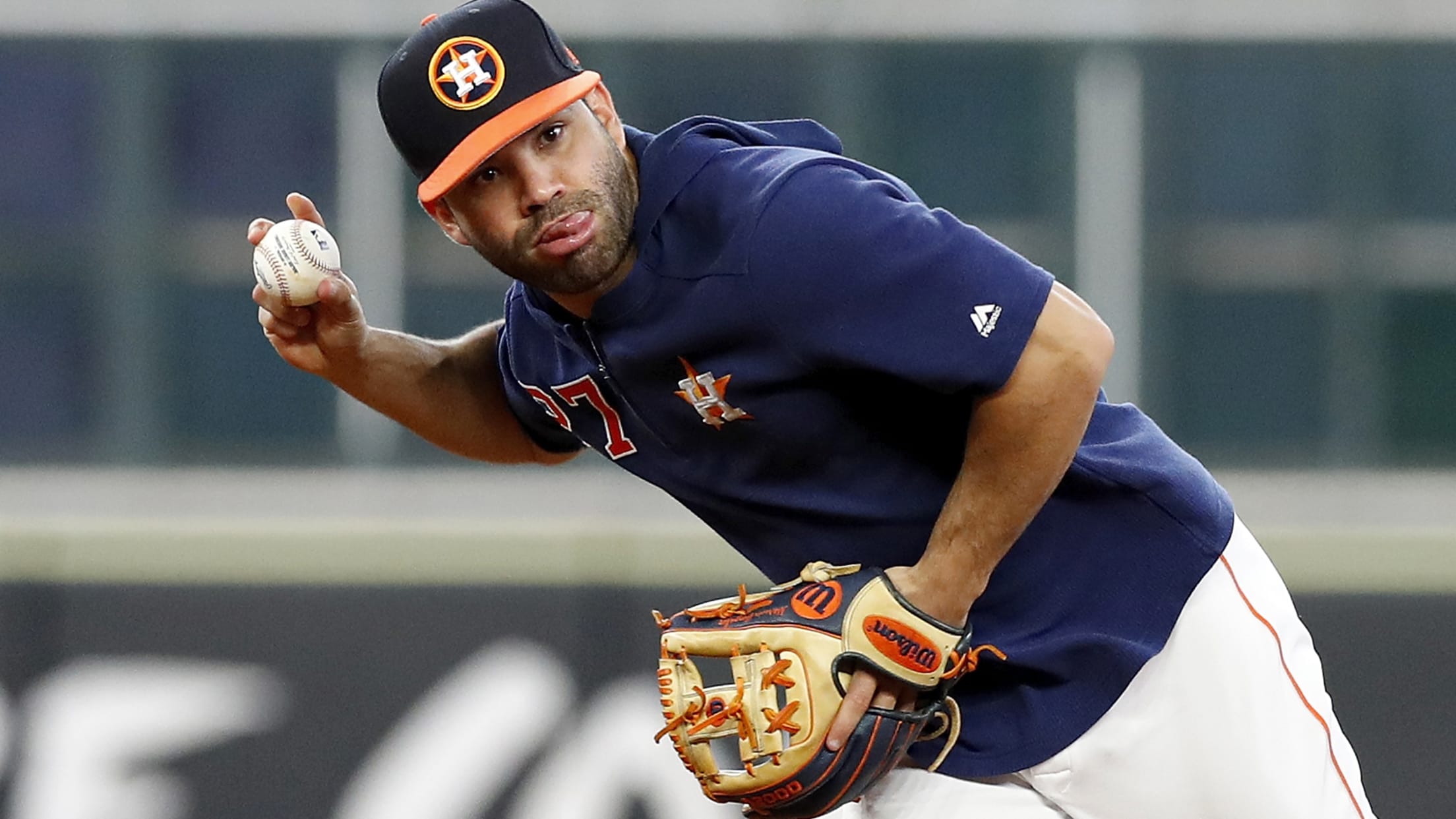 CINCINNATI -- The Astros plan to activate All-Star second baseman Jose Altuve from the injured list prior to Wednesday's series finale against the Reds at Great American Ball Park. It will mark Altuve's first game action since he strained his left hamstring May 10. The return of the six-time All-Star
Dodgers committed to trying Pederson at 1st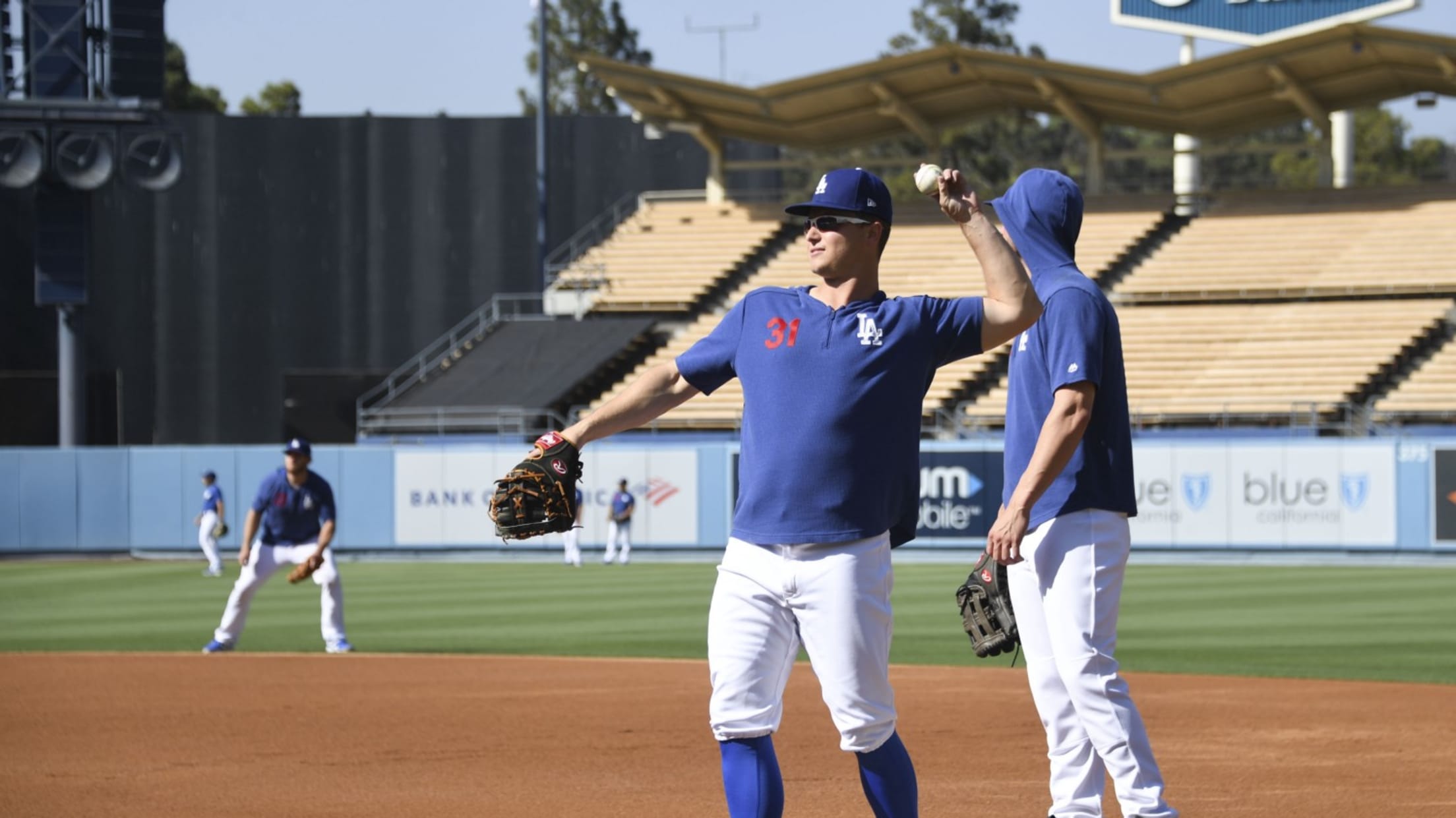 LOS ANGELES -- The Dodgers have worked out left fielder Joc Pederson at first base the past three years without putting him in a game there. He was taking grounders at first again Tuesday, but this time it might be for real. "This year, obviously, we're ramping it up," said
Braves host 100 kids as part of PLAY Campaign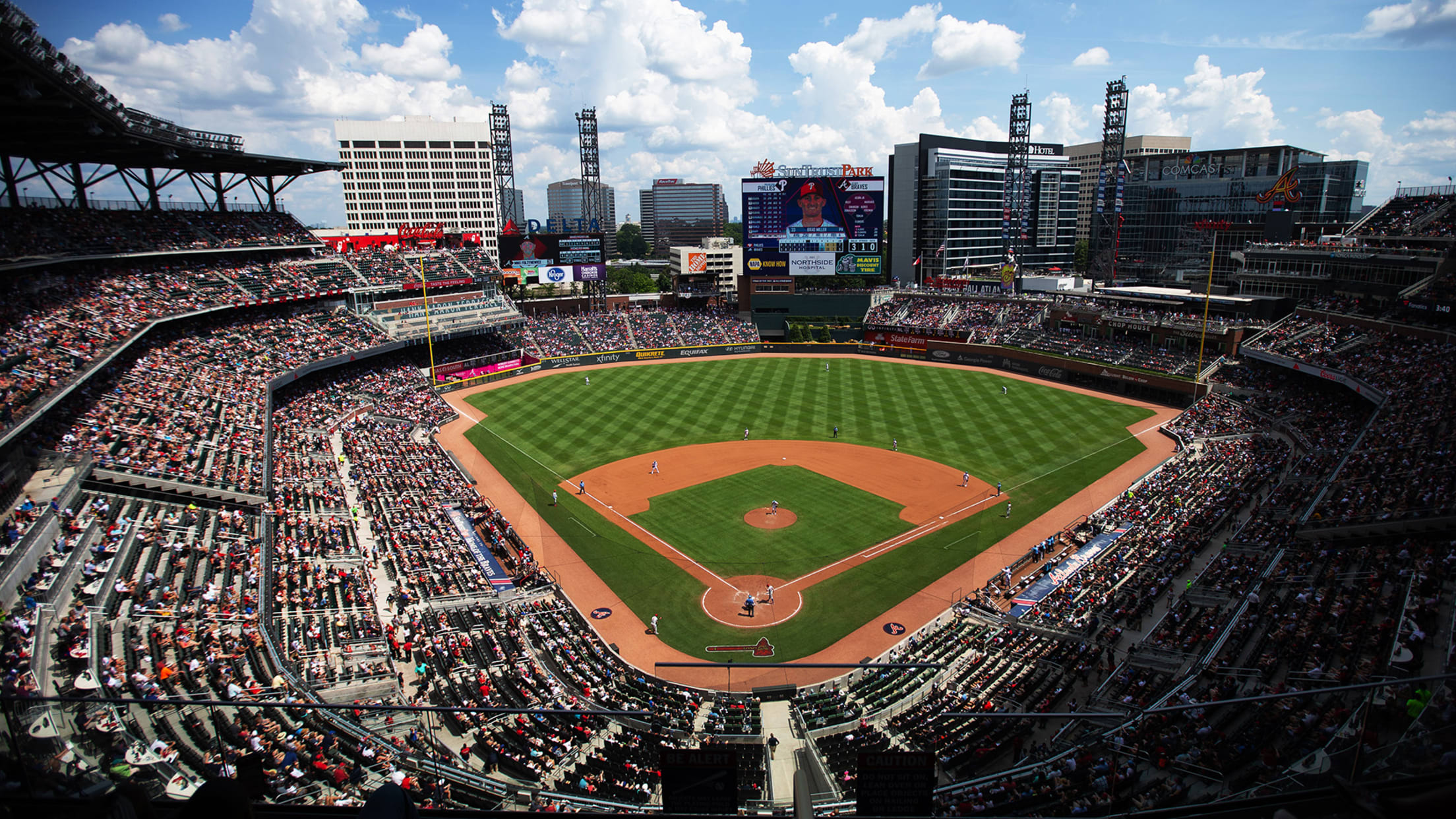 ATLANTA -- Catching coach Sal Fasano and bullpen coach Marty Reed were among the members of the Braves' organization who welcomed nearly 100 kids to SunTrust Park Tuesday afternoon to participate in the National PLAY Campaign. "I think there are a lot of good and bad ways these kids can
Yanks host kids' fashion show for HOPE Week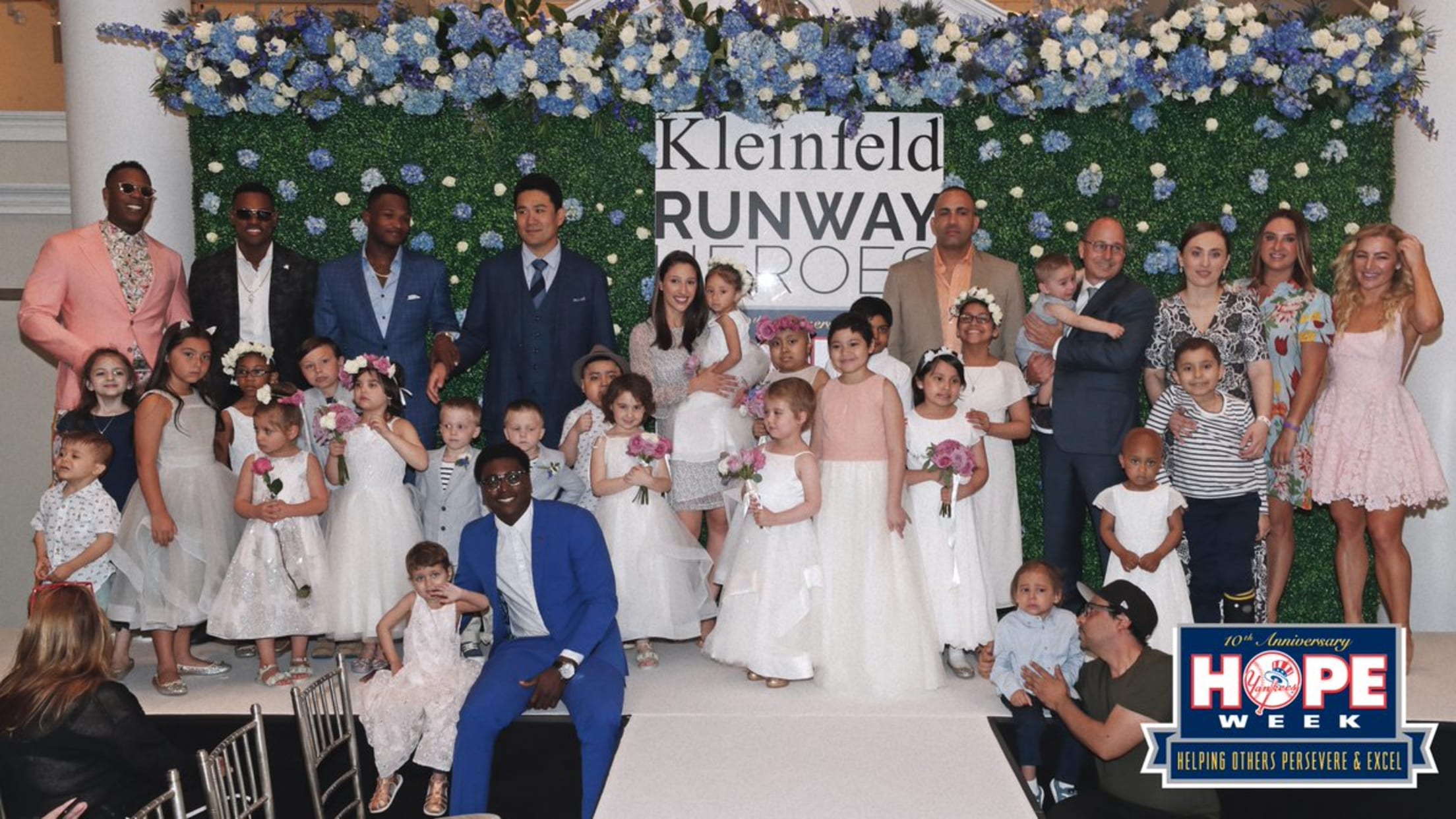 NEW YORK -- In this city, runways are usually reserved for models and celebrities, the Hollywood types whose faces shine on screens all over Times Square. At Kleinfeld Bridal -- the upscale Manhattan boutique best known as the featured location on TLC's "Say Yes to the Dress" -- that stage
The 5 most intriguing relievers on the market
Statcast breaks down bullpen aces who could be on the move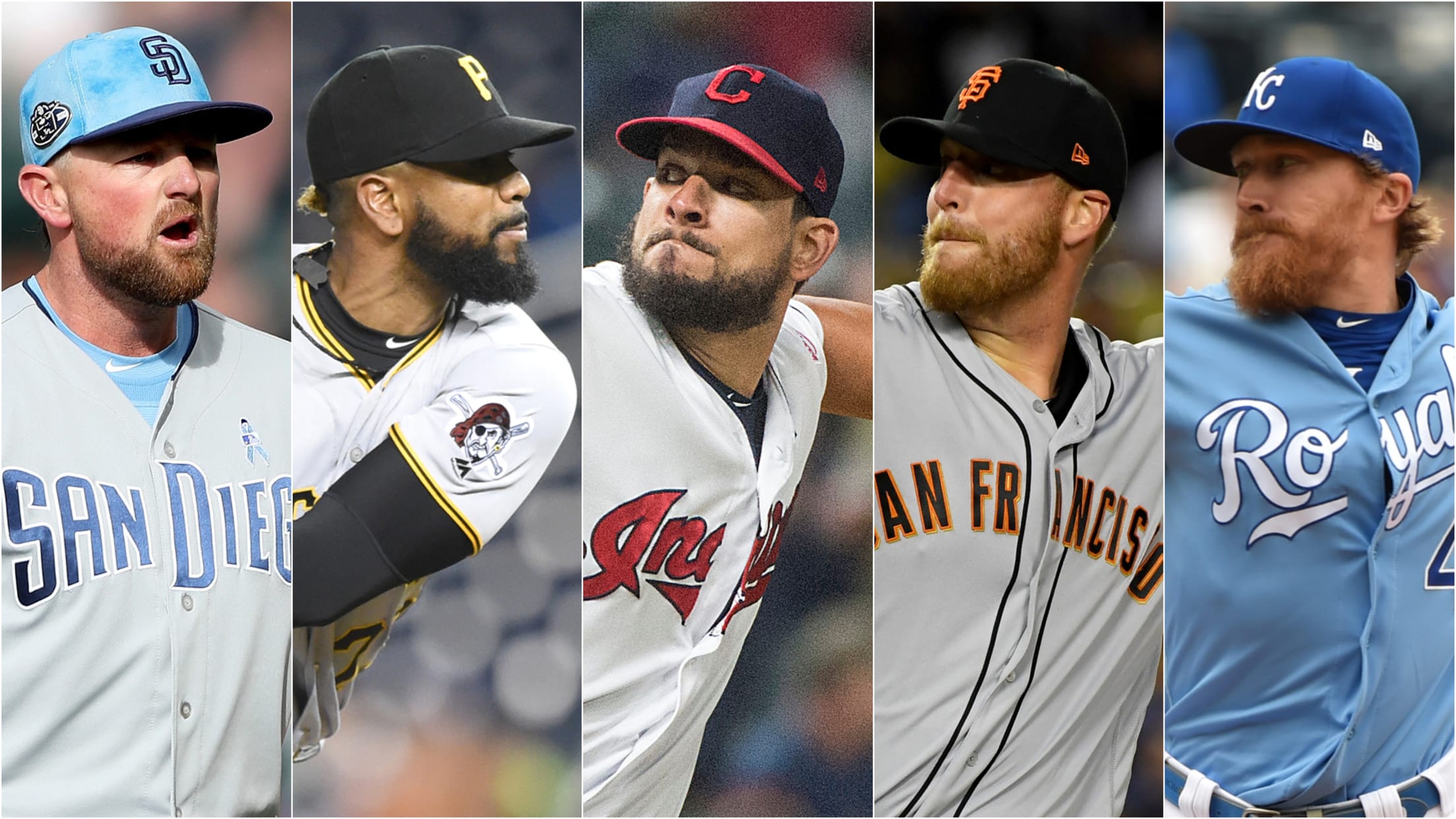 Relievers are the bread, eggs and milk of trade season, and with the August waiver deadline eliminated, contenders could stock up their bullpens earlier than ever. But what options are out there? The short samples sizes found in 20 to 30 relief appearances can yield some misleading ERAs. So let's
Clevinger OK, expected to make next start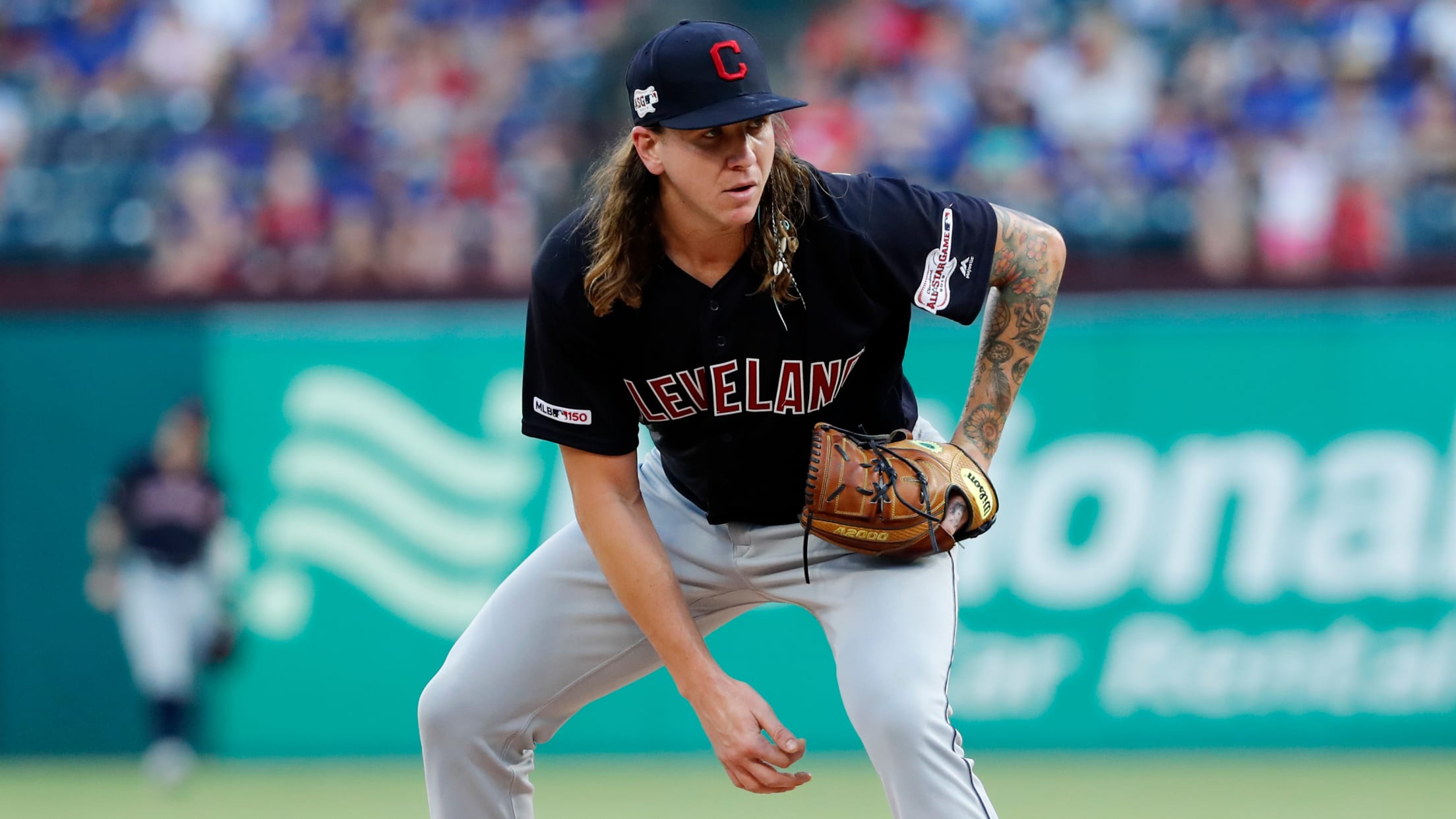 ARLINGTON -- Despite a sore left ankle after Monday night's misstep off the mound, Indians starter Mike Clevinger appears on track to make his next start Saturday in Detroit, manager Terry Francona said Tuesday. Clevinger put a scare into himself and his team Monday night when he turned his left
Gyorko's IL stay to be extended by calf setback
Wainwright poised to return Thursday; Reyes struggles in Triple-A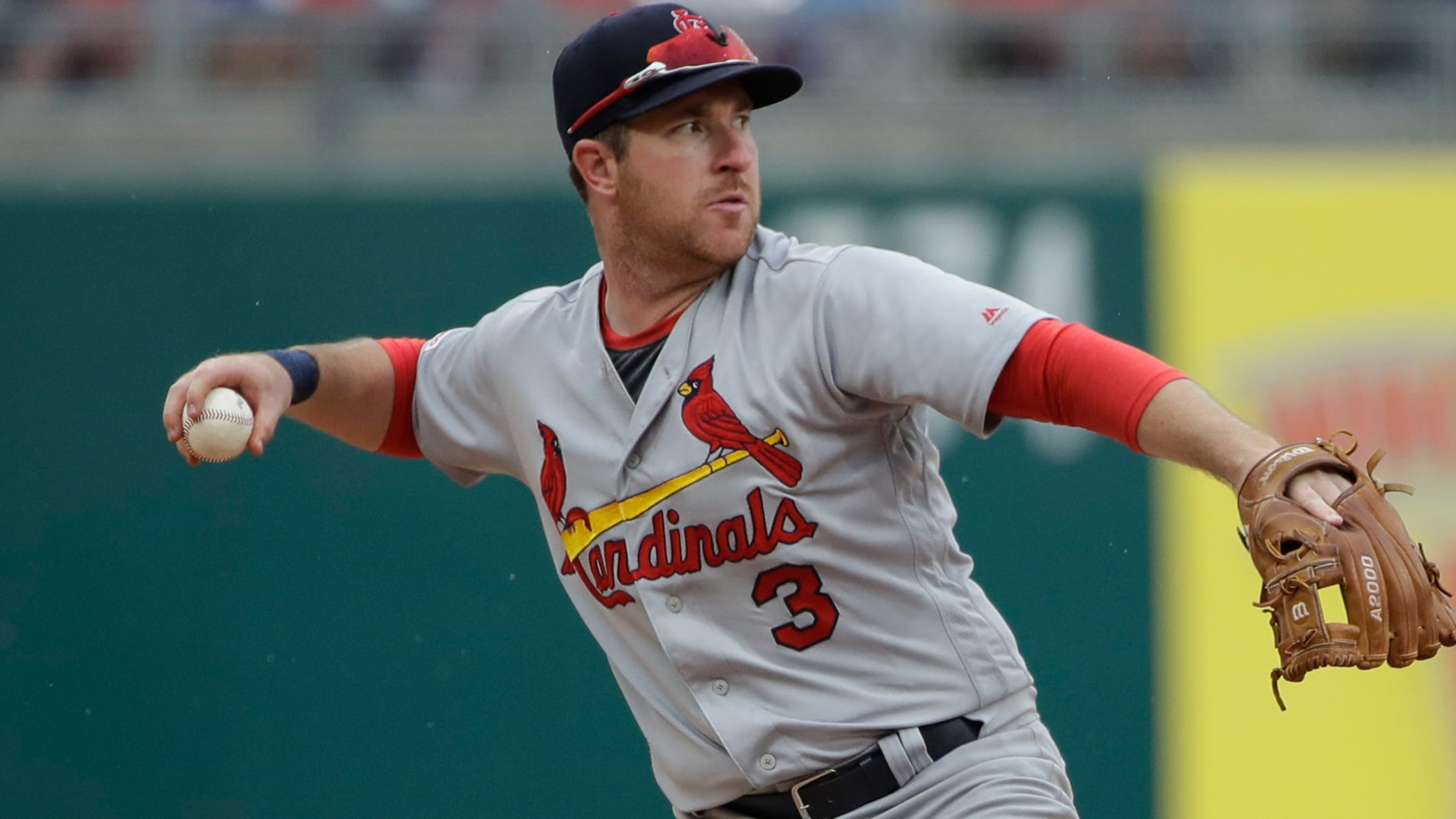 ST. LOUIS -- Jedd Gyorko's return from the injured list, which was expected to come on Tuesday, has been delayed by an injury that cropped up as the utility infielder was going through what he had hoped were to be his final rehab tests. Instead, Gyorko, sidelined by a lower
Pitching questions 'an opportunity' for Philly
Kapler sees uncertainty as chance for new possibilities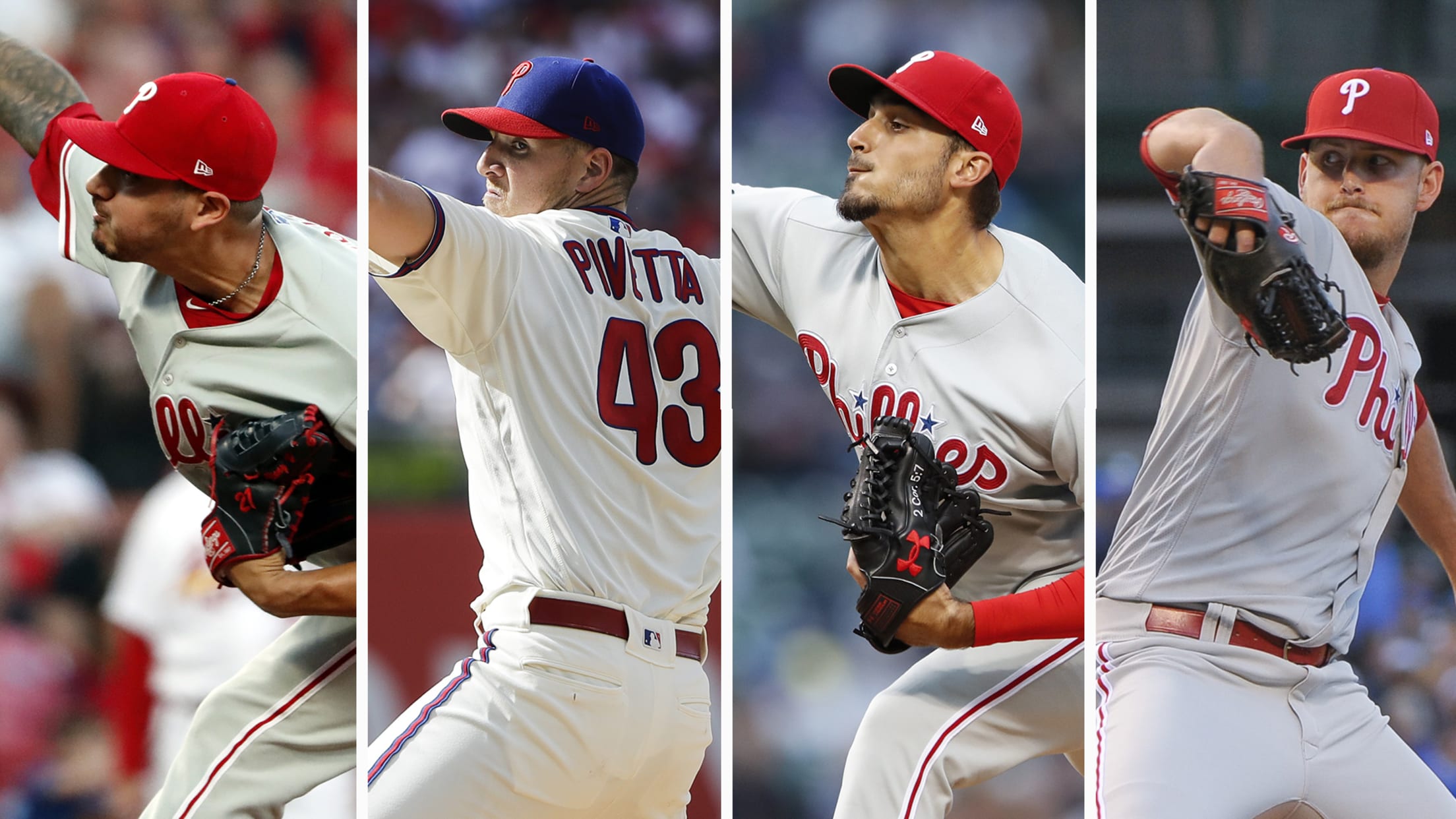 WASHINGTON -- The Phillies have pitching problems, and Monday's rainout only exacerbated them. Philadelphia began the work week needing a starter for Friday night's series opener against the Marlins at Citizens Bank Park. But following Monday's rainout at Nationals Park, Phillies manager Gabe Kapler said Tuesday that they are looking
Cora: It's starting to 'feel like last year'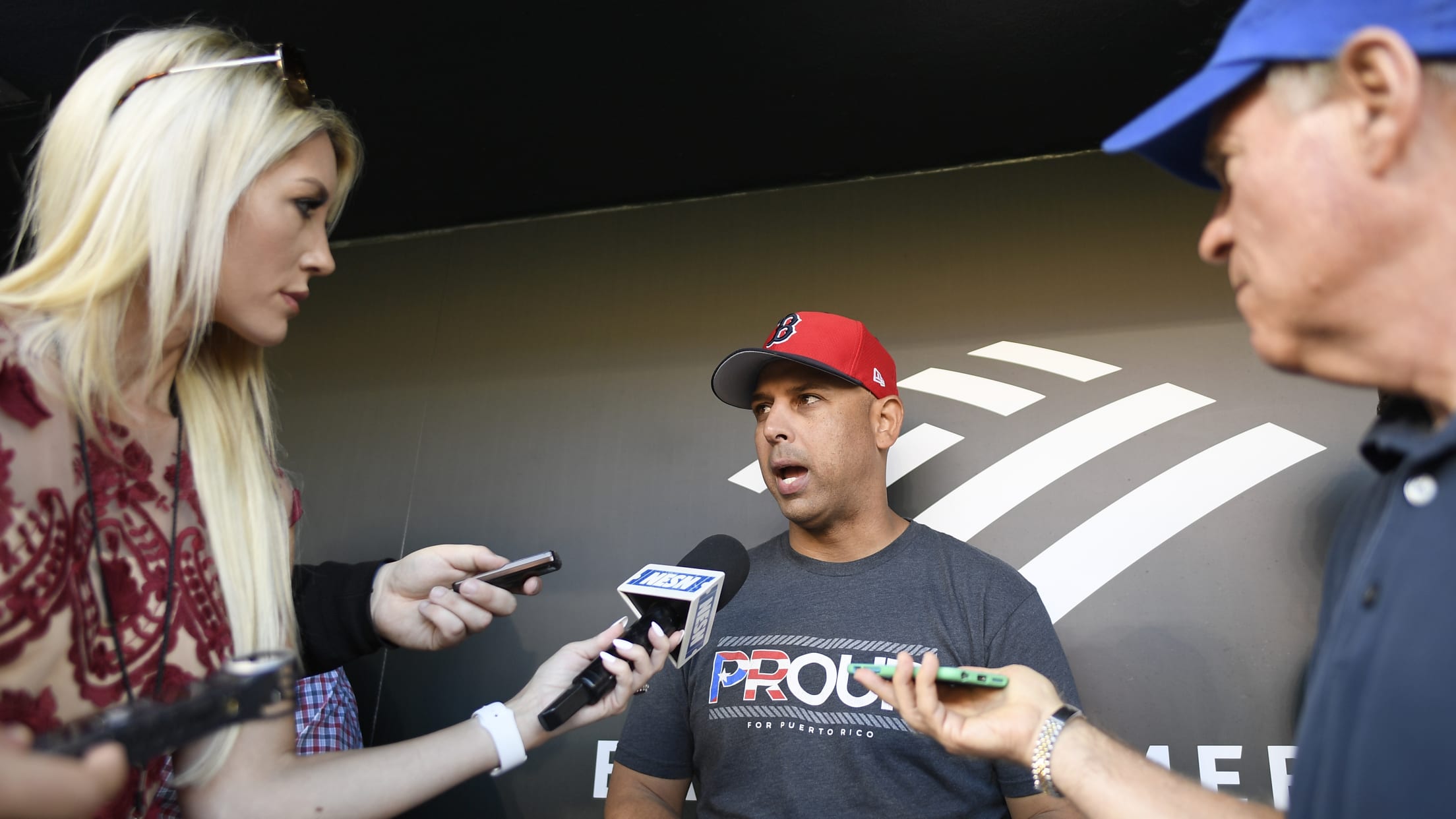 MINNEAPOLIS -- As the wins pile up for the surging Red Sox, the mood around the team has started to feel familiar to manager Alex Cora. "It's just, the vibe is different, I'll tell you that right now," Cora said prior to Tuesday's game vs. the Twins. "There's no more
Tigers play Miggy at 1B in Interleague action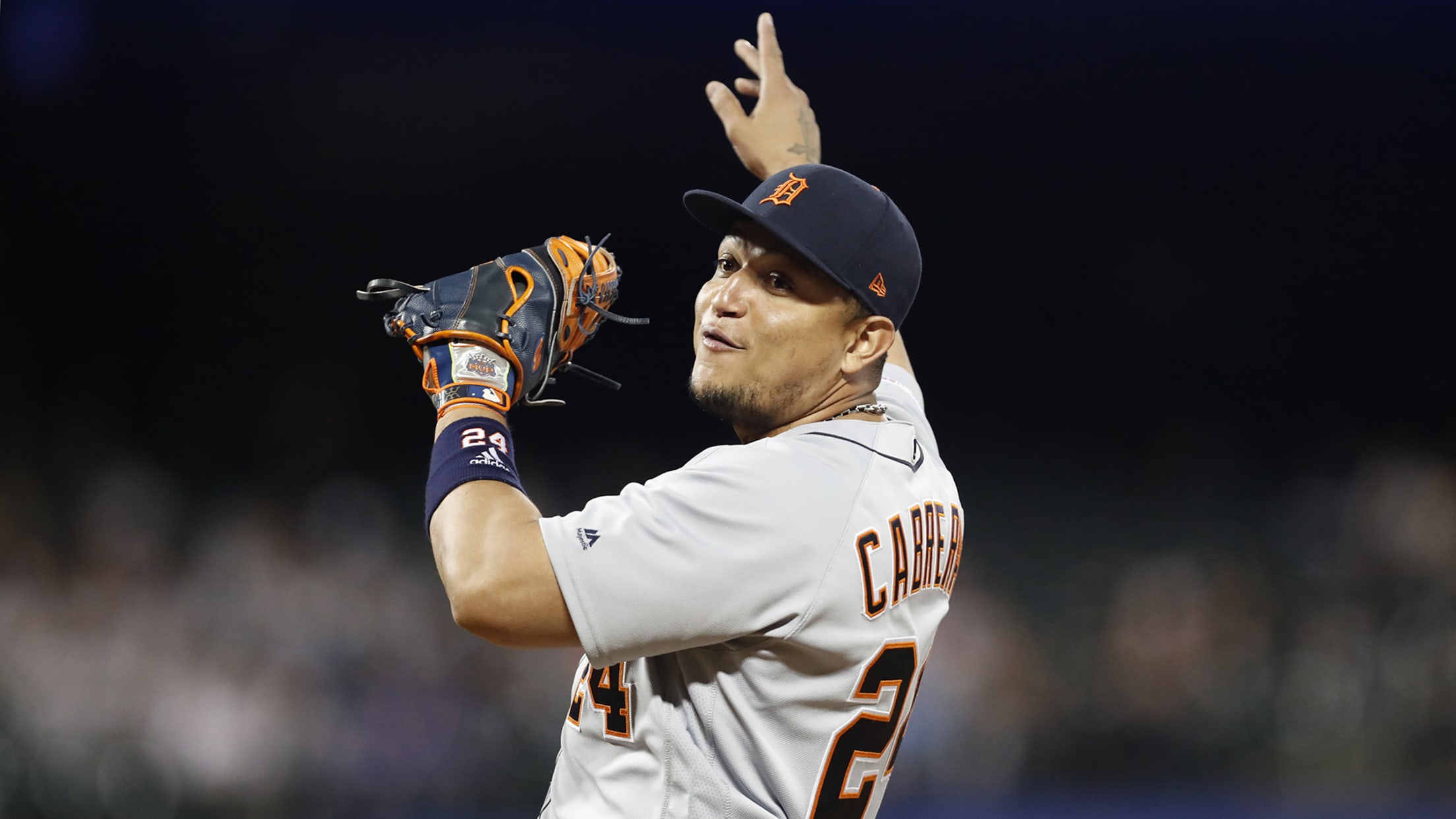 PITTSBURGH -- Less than a week after stating that Miguel Cabrera's days playing first base were likely over for this season, Tigers manager Ron Gardenhire wrote the two-time American League MVP Award winner's name with a "3" beside it on the lineup card for Tuesday night's series opener at PNC
Nimmo shut down; Familia heading to IL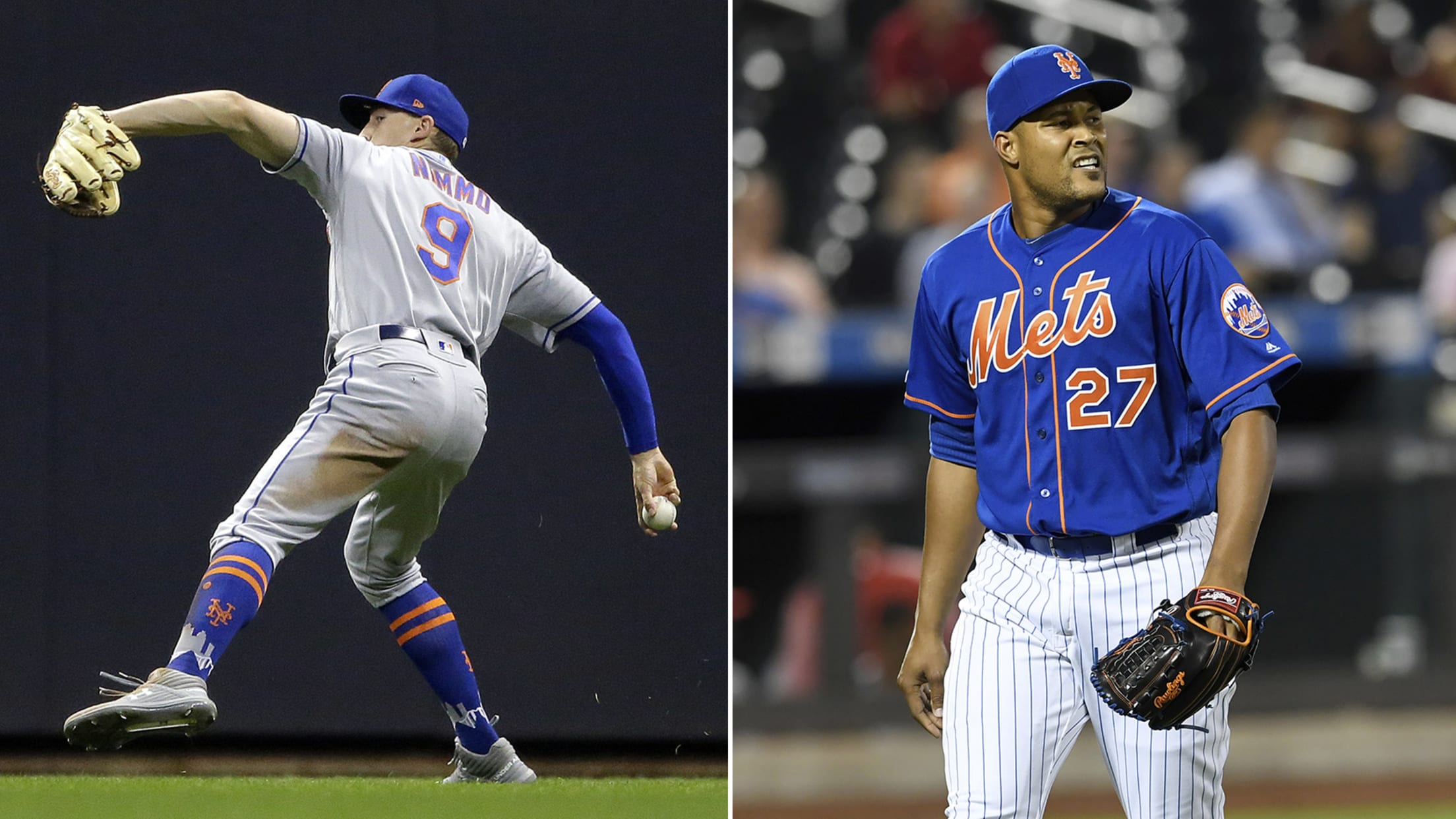 ATLANTA -- Brandon Nimmo's neck woes, which began in April, are going to sideline him for a much more significant period of time than the Mets initially expected. The team is shutting Nimmo down from all baseball activities for 30 days, manager Mickey Callaway said Tuesday, after which point doctors