South Tacoma Farmers Market – 2018 Hiatus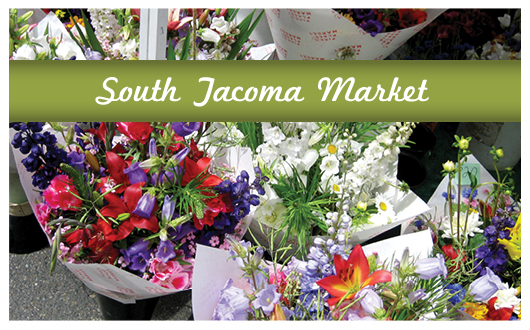 We will be taking a one season pause at our South Tacoma Farmers Market. In recent years sales have been unstable and unsustainable for many of our vendors leaving both vendors and customers unhappy with the lack of sales and product diversity.
We feel at this point we need community input about the market, and community input that represents the wide diversity of shoppers we see in South Tacoma. Our goal for the next year is to work with community members, organizations, and businesses, vendors, and staff to help define the locations, time, and day for a thriving market in South Tacoma.
We are incredibly sad to leave this area and thankful to all the shoppers who made this market a regular weekend stop, but realize we have to take into account vendors sales, shopper demand, and our own business model to ensure all stakeholders are getting what they need.
If you are an interested party that would like to help vision our next move in South Tacoma we'd like to hear from you. We are particularly interested in working with a diverse group of stakeholders that represent folks with different abilities, ethnicity, ages, income levels, and members of the LGBTQ community. Please use the "Get in Touch" section below and put "South Tacoma" in the comment line.
---