Students in the Washington Program spend either the fall or spring semester in our nation's capital working at a full-time internship, taking two seminar courses and conducting an Independent Research Project. Outside of work and academics, the Director of the Program organizes guest speakers with prominent political figures, excursions both in and outside of Washington, private tours of locations such as the Supreme Court or the Pentagon, and facilitates learning opportunities through visit(s) to think tanks or the National Library. Students work at a diverse array of organizations, such as the Sierra Club, the Environmental Protection Agency, the White House, the Kennedy Center for the Performing Arts, CNN, the Smithsonian, the Senate Budget Committee, and Amnesty International.
There is no better way to learn about the intricacies of U.S. government and politics and their impact on the world than to spend a semester in Washington, D.C. While our nation's capital known for politics, it is also a leading hub for international exchange, political economy, arts, culture, history, and news media.
Center Location
The CMC Washington Program Center is located at 1101 17th Street, N.W., Suite 604, in the heart of downtown. Within blocks of the White House, Farragut Square, and the famed Mayflower Hotel, our address provides a central site for Claremont and its students in Washington, D.C. Students have 24/7 access to our suite where they can study, conduct research, attend courses, meet guest speakers, and relax.
Student Housing
To remain in line with the professional nature of the Washington Program, CMC does not manage housing facilities in the city. Instead, students collaborate prior to arrival to determine roommate and housing needs and arrange their own independent housing in D.C. During the orientations in Claremont, students are provided the necessary tools and guidance to finding housing and selecting roommates. This information includes descriptions of different neighborhoods in Washington and the surrounding suburbs, a housing resource guide, and specific websites where students can research available housing.
Washington Program students often live together, which reduces costs and eases the challenge of living off-campus in a new city. Once accepted, interns should also discuss Washington housing with alumni of the program, current interns, or any other contacts they may have in the D.C. metropolitan area
Dates
The calendar in Washington corresponds to the academic calendar of the Claremont Colleges. Classes take place in the evenings at the CMC facility. Interns will sometimes take time off from their office work to attend special lectures, hearings, and other activities. The amount of time devoted to work-related experiences is determined by each office.
Washington Program Director and Faculty
​
Maija Harkonen, Ph.D. - Washington Program Director and Professor of Government
A native of Finland, Dr. Harkonen received her B.A. at the University of Texas-Austin and her M.A. and Ph.D. in Government at Georgetown University. She has taught courses on comparative politics (focusing on Russia and Eastern Europe), civil society, and democracy. Most recently, she taught an intensive three-week class entitled "U.S. Foreign Policy and Russia: Challenges and Opportunities" at the Moscow State Institute of International Relations. She also has a number of publications and invited presentations on security in Northern Europe, U.S.-Russian relations, and the Cold War.
Prior to accepting the Director position, Dr. Harkonen was the executive director of the Center for the Study of Democracy at St. Mary's College of Maryland. In that role, she organized talks and conferences, as well as courses and workshops on issues related to contemporary democracy. Before that, she had a varied career in the private sector, both in the United States and in Europe.

Matt Glassman, Ph.D., Professor of Government
Matt Glassman is a Senior Fellow at the Government Affairs Institute at Georgetown University. He has taught courses on and off the Hill on American government, congressional process, congressional-presidential relations, and congressional leadership. He has worked in legislative politics in both Washington and New York State, and on local, state, and federal campaigns.
Prior to joining GAI, Matt worked on the Hill at the Congressional Research Service for ten years. His portfolio included congressional operations, separation of powers, appropriations, judicial administration, agency design, and congressional history. He was detailed to the House Committee on Appropriations as professional staff for the Legislative Branch Subcommittee in FY2010 and FY2011. Prior to coming to Washington, Matt worked in the New York State Senate.
Matt received both his doctoral and master's degrees in political science for Yale University. He also holds a bachelor's from Hamilton College.
Curriculum
The Washington Program integrates work and study in a four-course credit program. All courses must be completed for a letter grade. Students will normally not have the credit/no credit option on any program courses. The program will permit this option only in extraordinary circumstances (e.g., serious illness) and only with the consent of the course instructor, the program director, and the home campus.
Government 30: Internship in Politics
This course is an intensive internship in which students work five days a week. This full-time presence distinguishes Claremont interns from most other interns and allows them to be treated as regular junior staff and integrated quickly into office routines as trusted employees who can meet deadlines. Letter grade only.
Government 126: Policy Analysis
This course takes an advanced look at the federal budget in all its component parts, including defense and domestic discretionary spending, mandatory programs, and revenue. Students will learn how the President, through the Office of Management and Budget, puts together his annual budget proposal to the Congress and how Congress does its work to fund programs and legislate on the tax code. Most importantly, the course integrates policy and process with politics so students come away with a practical and comprehensive look at the federal budget. Letter grade only
Government 128: Power, Politics, and Persuasion in Washington
This course examines the mores, folkways, and working styles of the political communities of Washington, DC. Students will analyze the formal and informal "rules of the game" both through scholarly literature and their own experiences as interns. They will also study and practice various genres of political writing. Taken as part of the Washington Program. Letter grade only.
GOVT 127: Washington Research Project
This project is designed to provide an introduction to research in Washington and to give students an opportunity to choose the subjects of their research. The class will begin with an introduction to a few of the research resources available in Washington D.C., such as the Library of Congress, the National Archives, Washington-based online resources, and interviews with influential figures. Following this introduction, students will select one of the independent study options that follow:
INDIVIDUALIZED INDEPENDENT STUDY: In this option, students will identify a research topic of their choice, related somehow to their internship. They will work with the Program staff to identify an appropriate research supervisor. That research supervisor may be either a CMC faculty member in Claremont or one of the Program faculty in Washington.
Students wishing to get major credit for their research project in Economics, History, International Relations, or Religious Studies may do so with approval of the department chair or program director. In that instance, they would have a supervisor in the appropriate department or program.
Students would confer with their supervisors several times through the semester, would do readings and turn in drafts on a mutually agreeable schedule, and would ultimately submit a 20-25 page research paper.
This option could be selected by anyone on the Program, but would be particularly suitable to students interested in using their Washington research project as a launching pad for their senior thesis.
Government Department faculty available for individualized Independent Study Project supervision effective fall 2018:
Hillary Appel

Giorgi Areshidze

Chris Nadon

Shanna Rose

Aseema Sinha
Additional faculty will be determined should a student wish to conduct an individualized Independent Study Project for the Economics major (Course Code: ECON 199), History major (Course Code: HIST 199), or Religious Studies (Course Code: RLST 199).
STRUCTURED INDEPENDENT STUDY: In this option, students would pick one from a selection of structured independent study courses developed and supervised by CMC professors in Claremont. There will be options in Government/IR and, depending on the semester, may be options in other fields. Examples could include The Constitution and Public Policy, Ethics and Public Policy, U.S. Foreign Policy Process, The Presentation of History in Washington, DC, and others.
These independent study courses would each consist of a prearranged reading list and set of assignments culminating in a research paper relating somehow to the students' internships. If more than one student enrolls in a particular independent study course, there will also be some group sessions skyping with the supervisor.
Structured Independent Research Projects for fall 2018:
Technology, Security, and Politics or The Politics of Abdication: Congress, Presidency and the Administrative State (Professor Areshidze)

Midterm Elections and U.S. Politics (Professor Busch)

Donald Trump and American Politics (Professor Pitney)

Foreign Policy/Diplomacy in a Multipolar World (Professor Sinha)
Toward the end of the semester all students, no matter which format of Independent Research s/he selected, will make presentations on their research projects.
Internship Placement
Students are responsible for applying for their own internships with the guidance of CMC's government faculty. In most cases, students begin applying for internships after they have been accepted into the program. Some internships require security clearances and applications due up to one year in advance of the Washington Program deadlines. However, students are not guaranteed admission to the program simply because they have already applied for internships.
Internships span a breadth of areas, such as arts and humanities, business and economics, journalism and communications, international relations and foreign policy, health and human services, and civil rights and legal affairs.
Note to Internship Supervisors
A commitment to full-time internships and their prestigious liberal arts background at the Claremont Colleges make the Washington Program interns among the most professional and sought-after interns in Washington. While working full-time, students study academic topics such as foreign policy, Congress, campaigns and finance, the Executive Branch and leadership, and the modern federal system of administrative government. Students thus apply classroom knowledge to real-world challenges through their 40 hour per week internships. In addition, the connections they make – and the colleagues who serve as mentors – have an enormous impact on their professional lives. Your organization can benefit from the creative minds of the Claremont Colleges' students.
Please email the Washington Program office if you have an internship opening or if you are interested in having your organization listed as a prospective internship site.
Washington Program Profiles
Long before Margaret Wang Rattay '97 enrolled in the Washington Program, she loved the nation's capitol. In fact, it was during a high school trip she made to D.C. to attend a week-long conference that Margaret (a Government/Music major at CMC) became interested in the workings of government and how she could become involved.
She got her wish when she enrolled in the Washington Program in the fall of 1995. "I wanted to experience what it would be like to live and work in D.C.," Maggie says, "all within the parameters that CMC provided."
Those parameters – full-time internships rooted in serious discussions of contemporary political issues -- have helped to make the Program a proud tradition at CMC for more than four decades and have benefited generations of students at the College.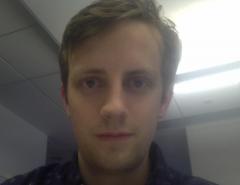 A chance to exit the "left coast" for a time and "begin to try to understand the center of American power" was how CMC alumni Henry Johnson '14 termed his reason for attending the Washington Program in the spring of 2013.
"What I found most valuable in the program was the exposure it provided to the professional working world," Johnson (a dual major in History and Government at CMC) says. "Previously, I hadn't ever had to wear nice clothes and go work a 9-5 on top of schoolwork. In a sense, it felt like homework became the extracurricular activity and my internship the core curriculum. Above all, it helped prepare me for the rigors of a demanding career field like journalism."
After graduating from CMC, Johnson traveled first to Colombia with friends for a few weeks, then to Dushanbe, Tajikistan, on a State Department critical language scholarship in Persian. He then traveled to Turkey for a three-week jaunt with another best friend from CMC.