THOMAS CARLYLE
by Leigh Lundin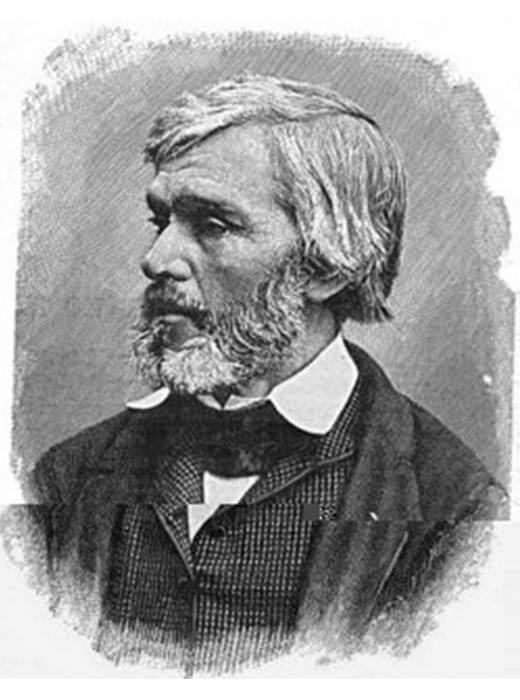 Thomas Carlyle, the Scottish essayist, historian, and satirist, pivotally influenced English literature, but there's an important lesson of his that stands out in the literary world:
Make backups! Back up your data. Back it up to a CD, a DVD, a keychain flash drive, but make backups. Back up frequently. Store them in safe places. Consider keeping a copy 'off site' as computer people say. If you haven't learned the lesson the hard way, you will. Backups! Trust me.
Okaaay, great idea, but what does backing up your manuscript files on permanent media or flash drives have to do with a man born in 1795?
Personal Life
Carlyle was noted for a crabby and cantankerous demeanor, but with some reason. Determined their son should attend school, his Calvinist family scrimped for boarding fees and tuition only to find Thomas bullied and harassed. Departing after only three years, Carlyle went on to the University of Edinburgh, but early bullying and a subsequent crisis of religious faith may have led to a gastric ulcer. He developed a painful stomach ailment that remained throughout his life and contributed to his reputation as a crusty, crotchety, and somewhat disagreeable personality. His prose style, famously fractious and occasionally savage, helped seal a reputation of irascibility.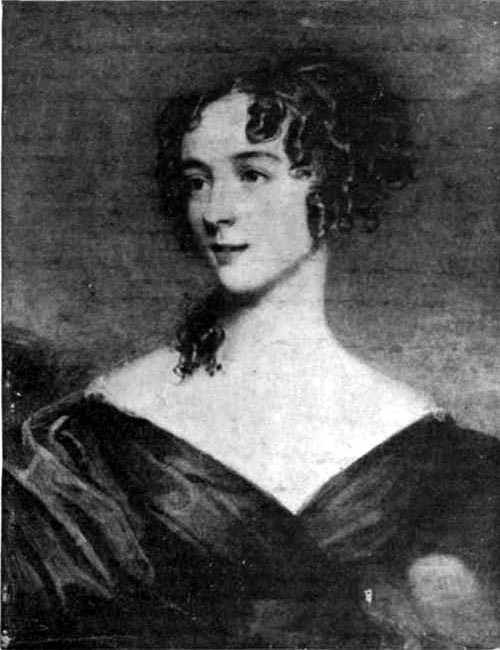 Marriage
Although Carlyle began to meet with literary success, fate continued to be unkind in his personal life. In 1821, he met Jane Welsh, an acidic, equally ill-tempered fellow writer. They married in 1826, creating one of the most famous, well documented, and unhappy of literary unions. Some nine thousand letters between Carlyle and his wife show an affection for one another harmed by frequent and angry arguments.
As Samuel Butler said, "It was very good of God to let Carlyle and Mrs Carlyle marry one another, and so make only two people miserable and not four."
Burning Words
Carlyle began work on a three volume poetic history of the French Revolution. After more than a year's work, Carlyle sent volume I for critique to his friend John Stuart Mill, the economist, liberal philosopher and political theorist. Mill's cleaning lady came across this stack of paper and, seeing it was old and scribbled on, concluded the used paper was scrap and burned it. Up in flames. As in Fahrenheit 451°.
Carlyle was devastated, not merely for the lost of his effort, but because he'd had no income for months and was virtually penniless. Carlyle told his wife: "We must try to hide from Mill how very serious this business is to us." Much later, G. B. Tennyson wrote Carlyle reported "I just felt like a man swimming without water."
He soldiered on, completing volumes II and III, and returned to rewrite volume I. He published the completed work, The French Revolution, in 1837, but Carlyle was so poor, he turned to teaching, a job he believed he was poorly suited for. He wrote, "O heaven! I cannot speak. I can only gasp and write and stutter, a spectacle to gods and fashionables, being forced to it by want of money."
But besides an impressive legacy of works, Carlyle also leaves us the bit of wisdom:
Make backups!
Dragnet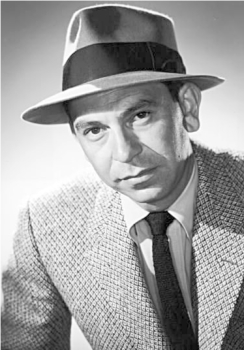 You might wonder what Thomas Carlyle and Jack Webb's Dragnet have in common. In watching episodes of Dragnet from the early 1950s, I was struck by a couple of things. First, Dragnet's a pretty good police procedural for the era, much more interesting than its competitor Code 3. Secondly, I noticed how the directors stalled for time when plots invariably ran thin. In one case, Dragnet interrupted a scene while a realtor spent a full minute answering a phone call, failing to advance the story one whit, obviously filling in time.
An episode called The Big Oskar features an interesting robbery victim who happens to be the editor of a weekly 'throw-away' shopper newspaper, but an editor who takes her job seriously. She mentions in passing that "Tom Carlyle" fell victim to an over-zealous cleaning maid, telling the story of the cleaning lady who came across Carlyle's manuscript for his first volume of the history of The French Revolution and discarded. "The paper wasn't useful anymore… it was already written on."
That's how a crime writer relates back to Thomas Carlyle.