5000
on

Once an unhappy young man came to an old pious man, told him he was very sad and asked for a solution. The pious man instructed the unhappy young man ...
Valuable tips from the life of the Prophet sallallahu alaihi wa sallam on how husbands should treat their wives: Consideration. Be considerate of y...
It starts with Islam, which has five pillars. Then it's iman (faith), which has six pillars. Finally, it's Ihsaan (excellence), the uppermost level in...
Western history books have made out the 15th century Portuguese explorer Vasco Da Gama as a hero. But a study of his life shows him to be a cruel Isla...
Taqi al-Din Muhammad ibn Ma'ruf al-Shami al-Asadi was born in 1521 in Damascus, Syria, and was educated in Cairo, Egypt and died in 1585. He became a ...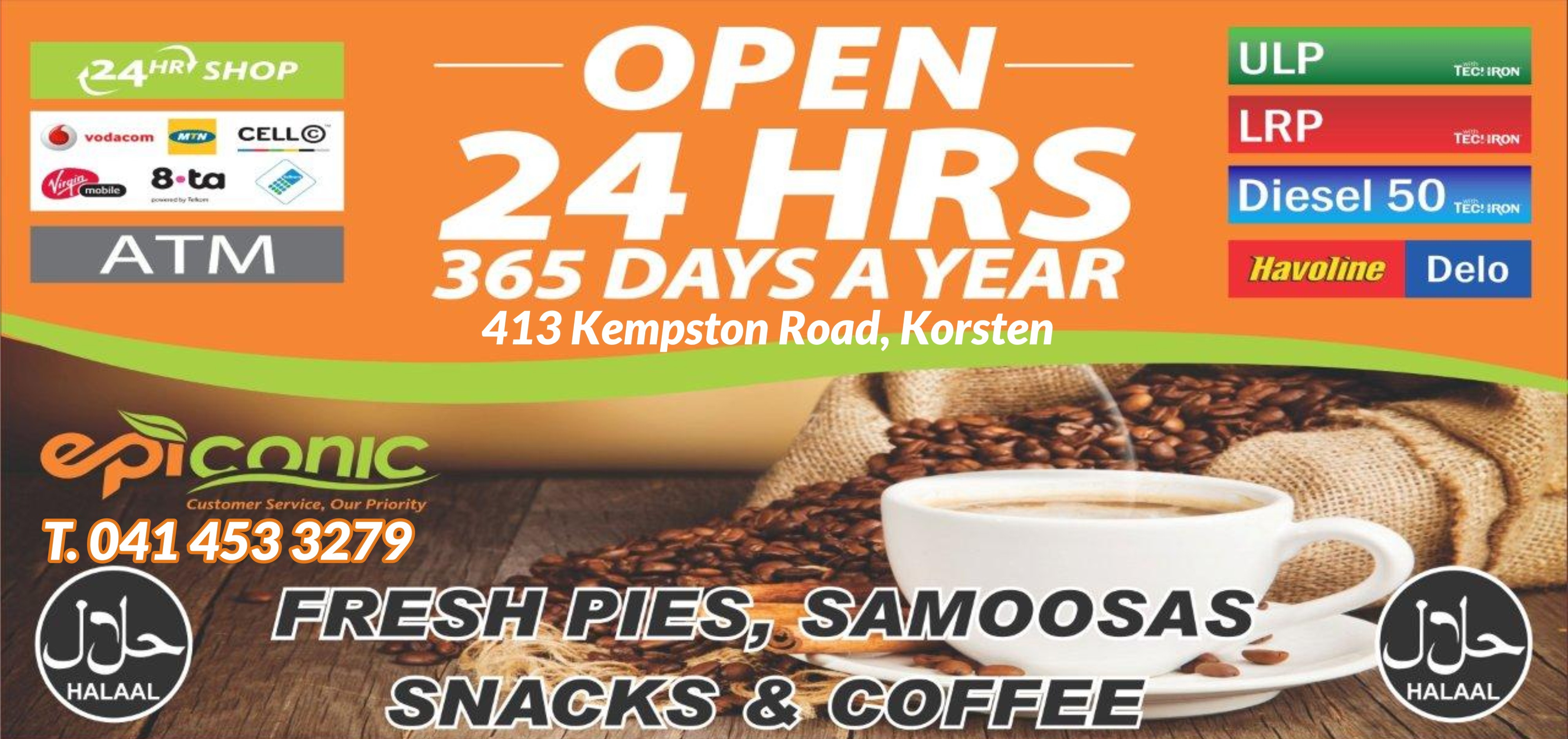 Juma EC 20 Sep 2019
Uitenhage:
Haq: Imam Liaquat Ali Tiry
Ibaadur Rahmaan: Sheikh Farouq Chilunga
Mumineen: Moulana M Nadiem Khan - Combined Juma with Qudama
Qudama: Combined Juma with Mumineen
Port Elizabeth:
Awatif: Imam Fuad
Azhar: Moulana Nazeem Moosagie
Baywest: Hafiz Yaseen Ravat
Bloemendaal: Sheikh Imran Musa
Booysens Park: Sheikh Abdullatief Lagardien
Cairncross St: Mufti Ahmed Hanslot
Central: Sheikh Imaan Nakhomo
Cottrell St: Sheikh Ramadan Shaban
Darul Uloom: Moulana Ahmed Motara of DBN
Durban Rd: Moulana Ataullah Mondal
Fuqara:
Grace St: Imam Ebrahim Tiry
Greenacres: Mufti Zakariyya Madatt
Huda: Moulana Muhammad Badsha
Humphries St:
Kuyga: Moulana M Ali Desai
Mansoor: Moulana Abdurraghmaan Nackerdien
Missionvale: Sheikh Muhammad Mukhtar
Motherwell: Hafiz Sufyaan Kiti
New Brighton: Sheikh Nceba Salamntu
NMU: Moulana Salmaan Moosagie | Start: 13.05 | Khutba: 13.25
Overbaakens: Moulana M Sharief Kapery
Pier St: Moulana Rushdie Nackerdien
Rudolph St: Sheikh Imad Lagardien
Saabireen: Sheikh Majdie Jardien
Salt Lake: Moulana Maseehullah Desai
Taqwa: Moulana Shaheen Ismail
West End: Moulana Hussain Kapery
Zimdahl St: Moulana Siraaj Joubert

King William's Town:
Town: Moulana Amjid Zeb
Lower Mount: Hafiz Salim
Botanic St: Hafiz Dawood
East London:
Muttaqeen: Moulana Taahir Haupt
Rahmaan: Moulana Zakariyya Haupt
Parkside: Hafiz Uthmaan Ajasi
Hilaal: Imaam Ismail Davids
Qibla: Mufti Numaan Ishaaq
Port Alfred:
Noor: Moulana Ahmud Essack
Station Hill: Sheikh Mohammed Golden
Humansdorp:
Sheikh Noor Haji
Peddie:
Moulana Mohammed Habeeb
Alexandria:
Sheikh Abdur Rahmaan
Grahamstown:
Rhodes: Moulana Moosa Pandor