Astros, JV seek extension before camp ends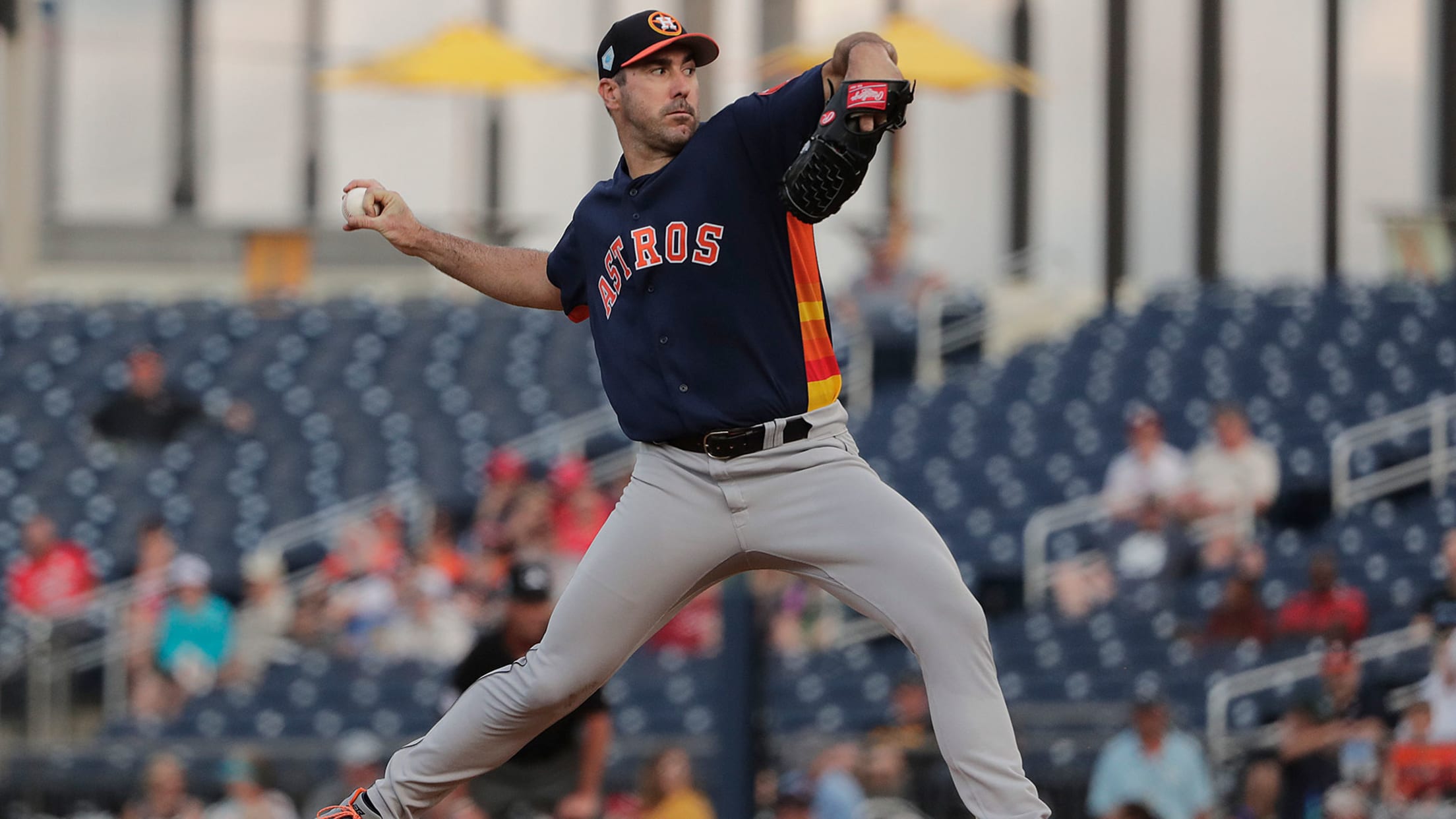 WEST PALM BEACH, Fla. -- After announcing the signing of All-Star third baseman Alex Bregman to a $100 million extension on Friday, the Astros could be closing in on a deal with ace pitcher Justin Verlander. Astros owner Jim Crane said on Friday that both sides are talking about a
Sale, Red Sox agree to extension (source)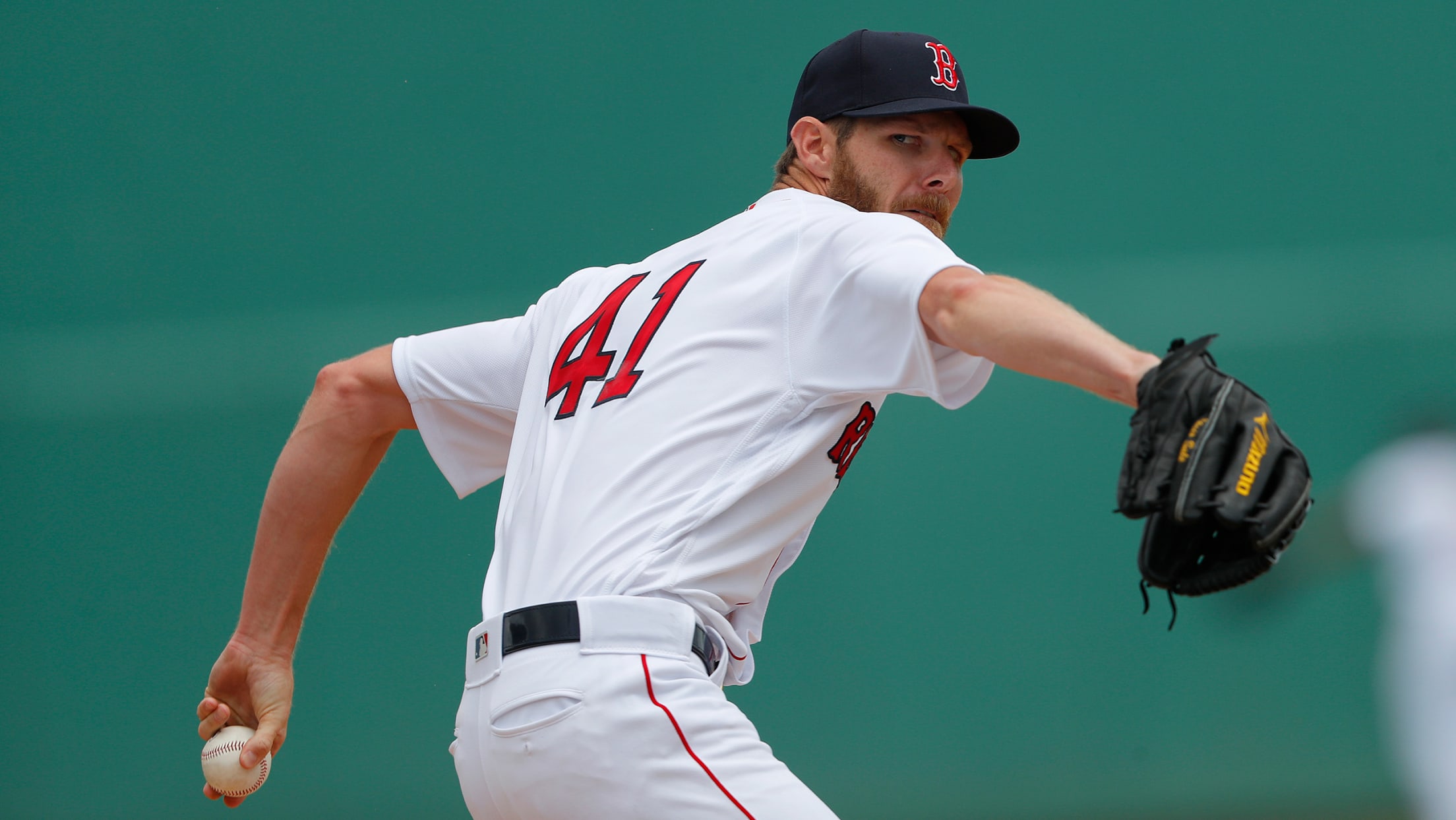 FORT MYERS, Fla. -- When the Red Sox made a blockbuster trade with the White Sox for Chris Sale in December 2016, the only guarantee was that they'd have the powerful lefty for three seasons. The marriage between the ace pitcher and the defending World Series champions is about to
Matt Olson undergoes surgery on hand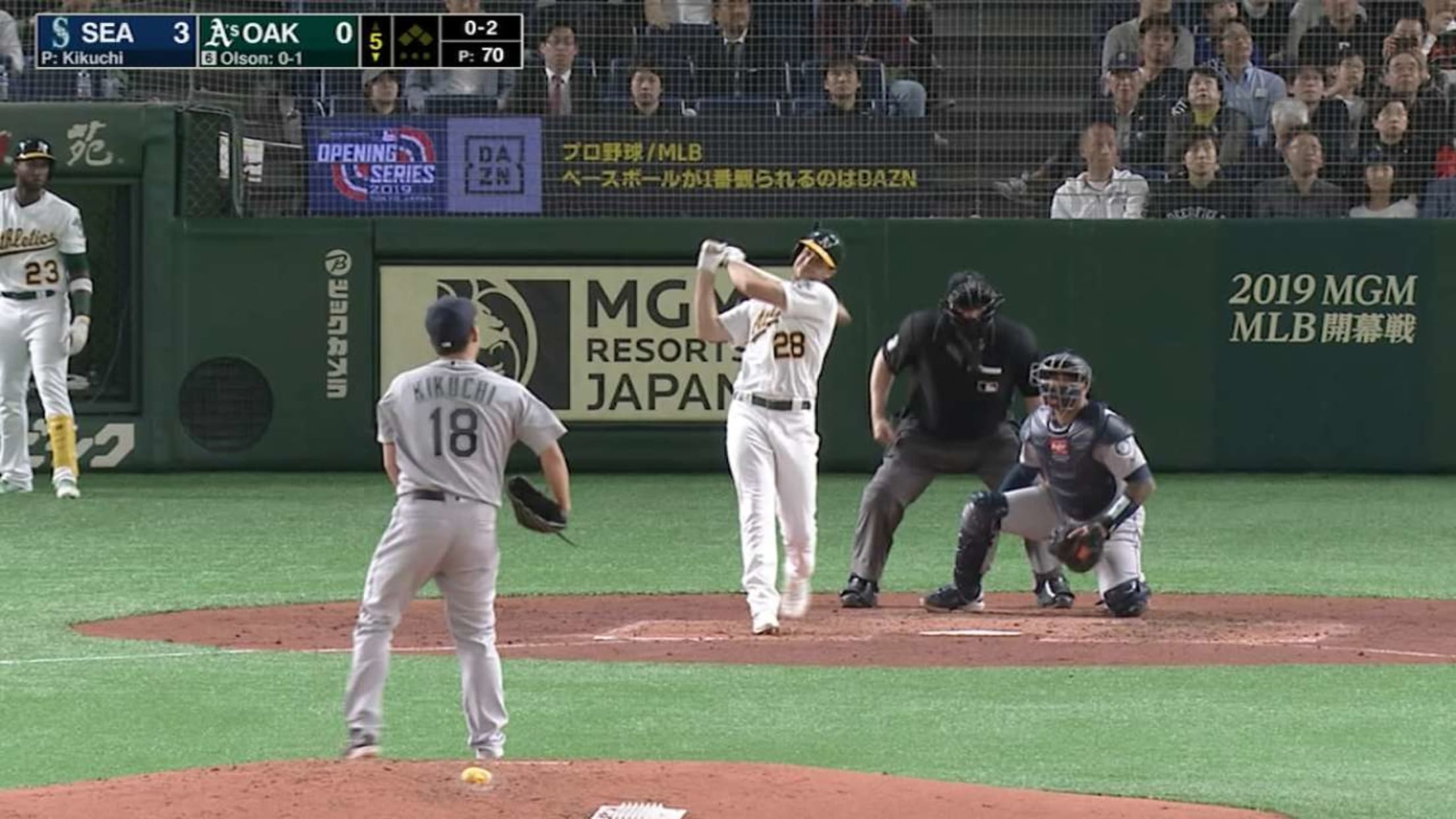 The A's announced on Friday that first baseman Matt Olson had successful surgery on his right hand at the Kerlan-Jobe Clinic in Los Angeles. The surgery was performed by Dr. Steven Shin and involved a right hamate excision to Olson's right hand. Olson injured his hand on Thursday against Seattle
How a Goldy deal affects Rendon, Donaldson, J.D.
Recent contract extensions reshaping next offseason's market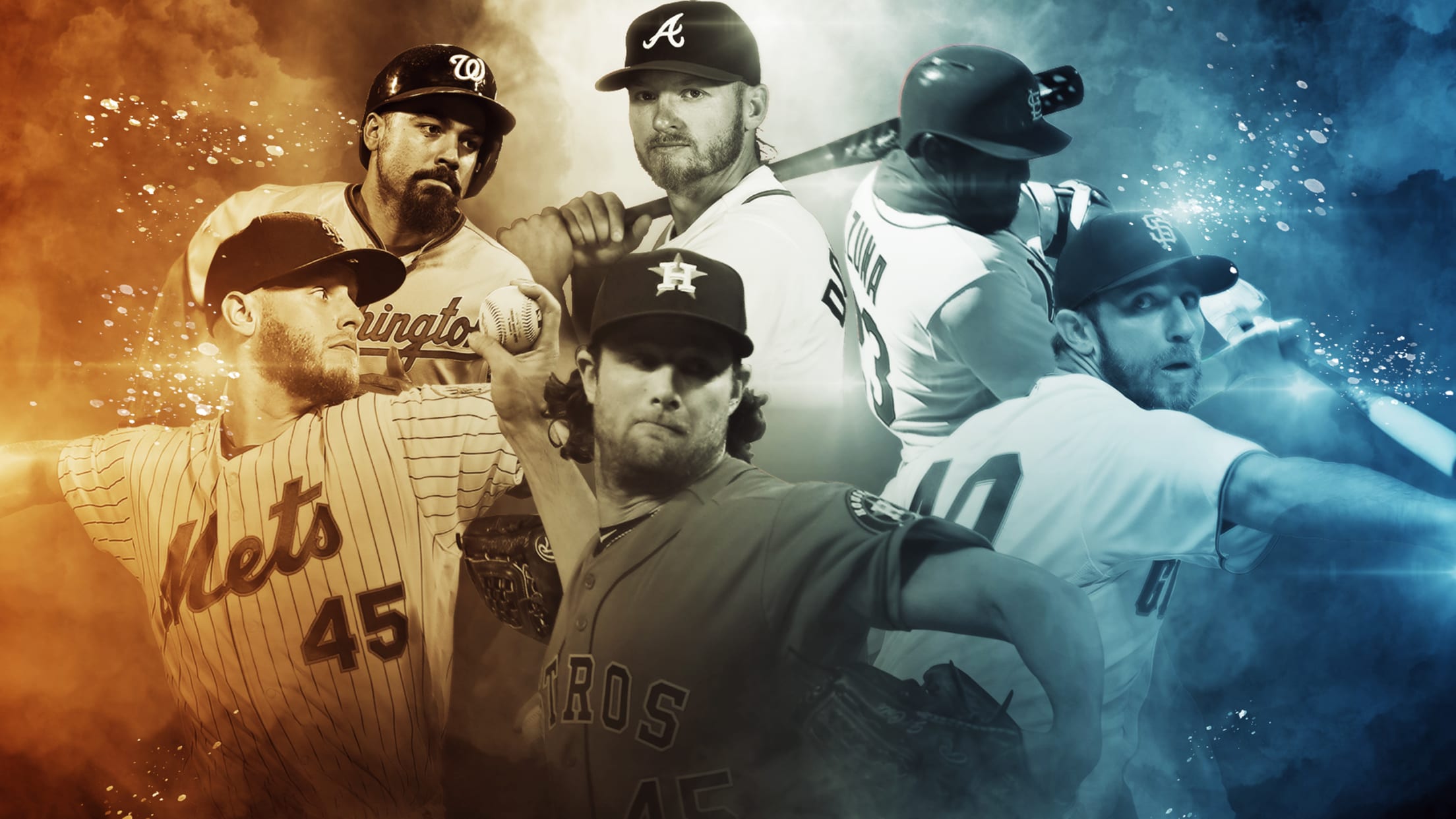 Another day, another extension. Two of them, actually. Blake Snell, the reigning American League Cy Young Award winner, agreed to a five-year, $50 million contract with the Rays on Thursday, a deal that will cover all three of his salary-arbitration years and one of his free-agent seasons. Later in the
Gennett exits game, driven off on golf cart
Helped back to dugout after fielding a ground ball vs. Brewers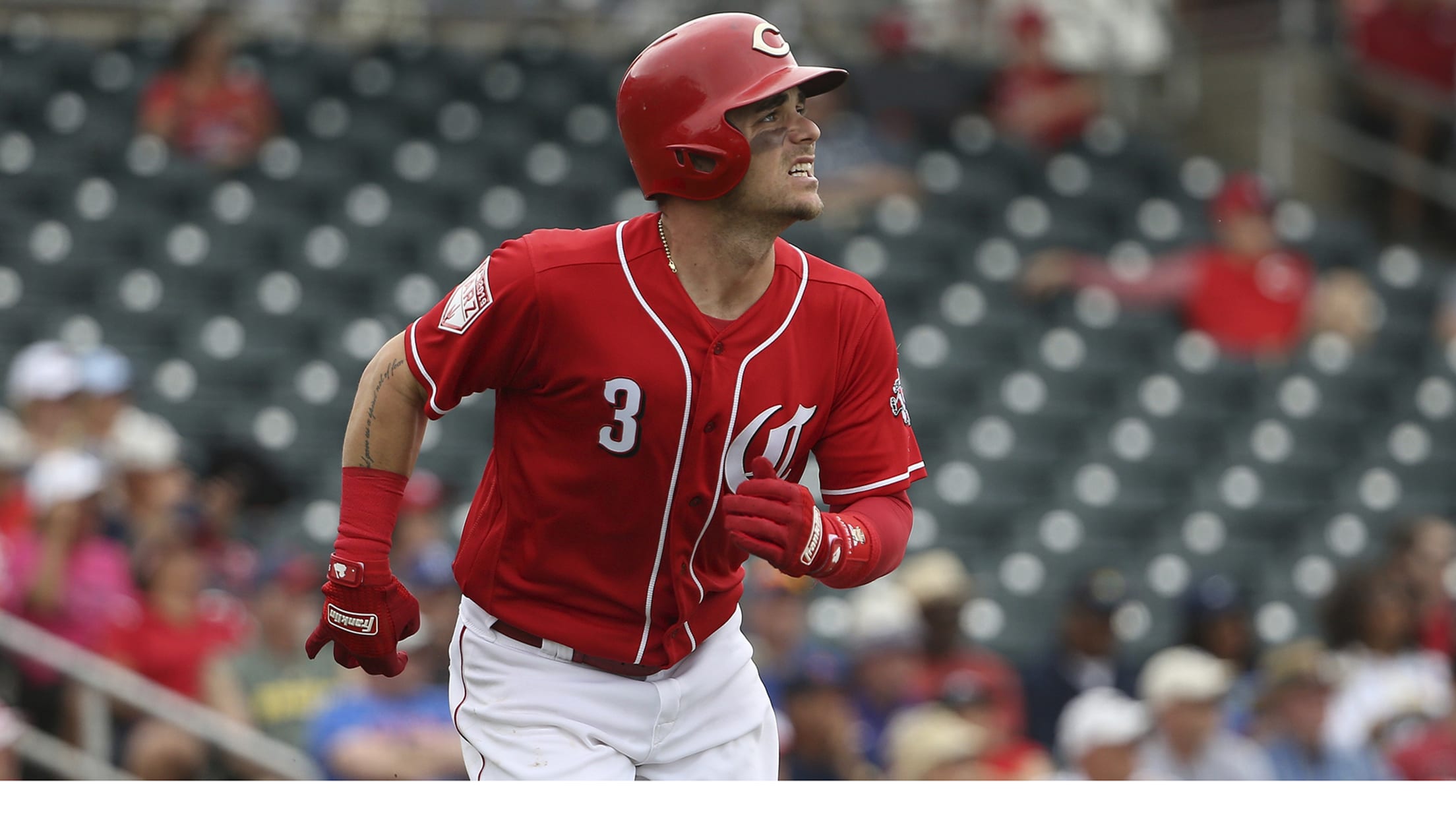 PHOENIX -- Reds second baseman Scooter Gennett was injured during Friday's exhibition game vs. the Brewers and left the game prematurely. In the bottom of the second inning with lefty hitter Yasmani Grandal batting for Milwaukee, Gennett was playing in short right field on a defensive shift. He made an
3 teams to love, 3 to question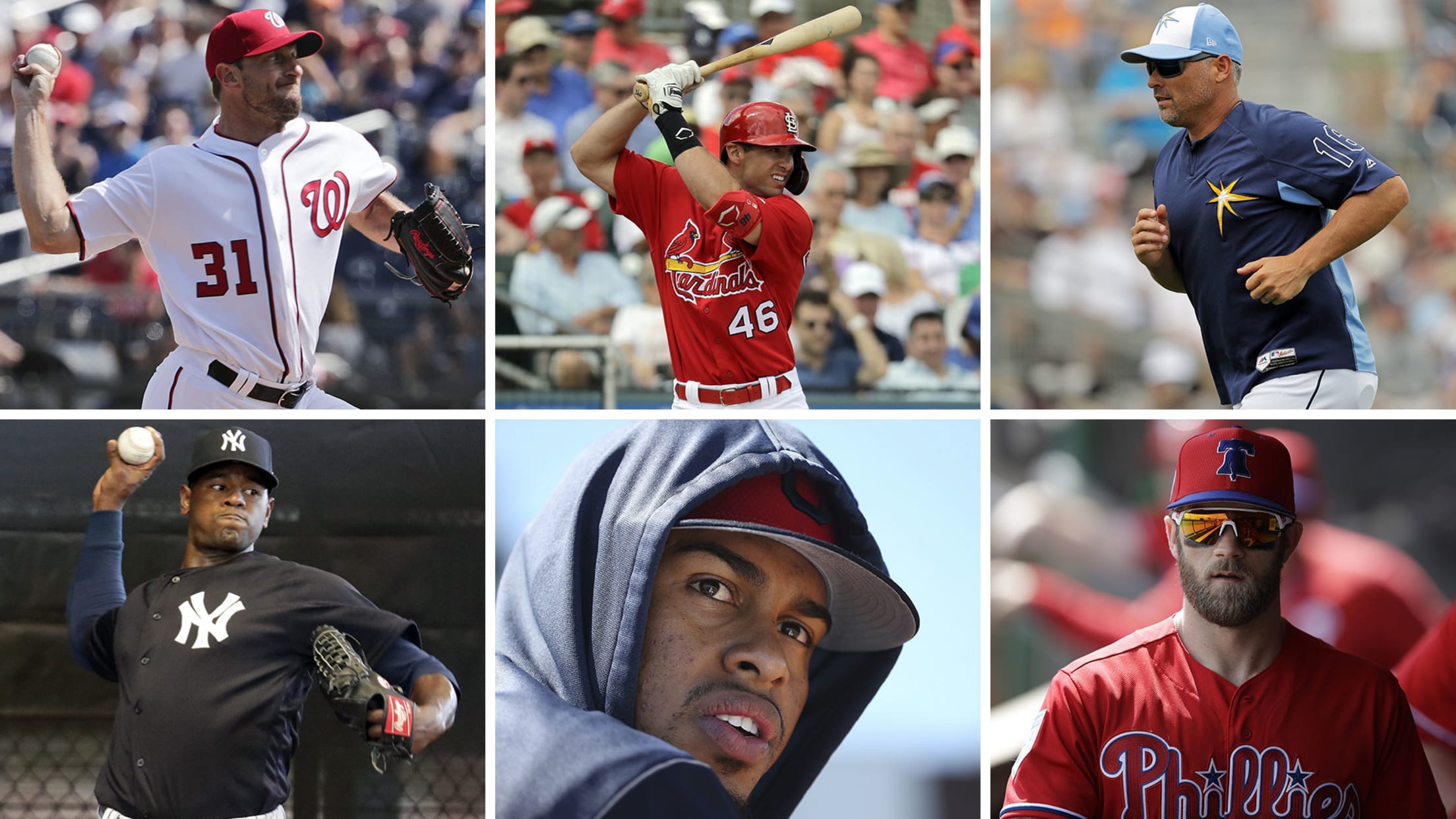 Spring Training is notoriously unreliable for predicting the future. Let's face it, if you're not optimistic on Opening Day, it's probably your attitude -- and not your team -- that needs some adjustment. On the other hand, if you walk into a clubhouse and the first three lockers belong to
MLB and Game of Thrones are back
19 clubs to celebrate end of show's run with #ForTheThrone giveaways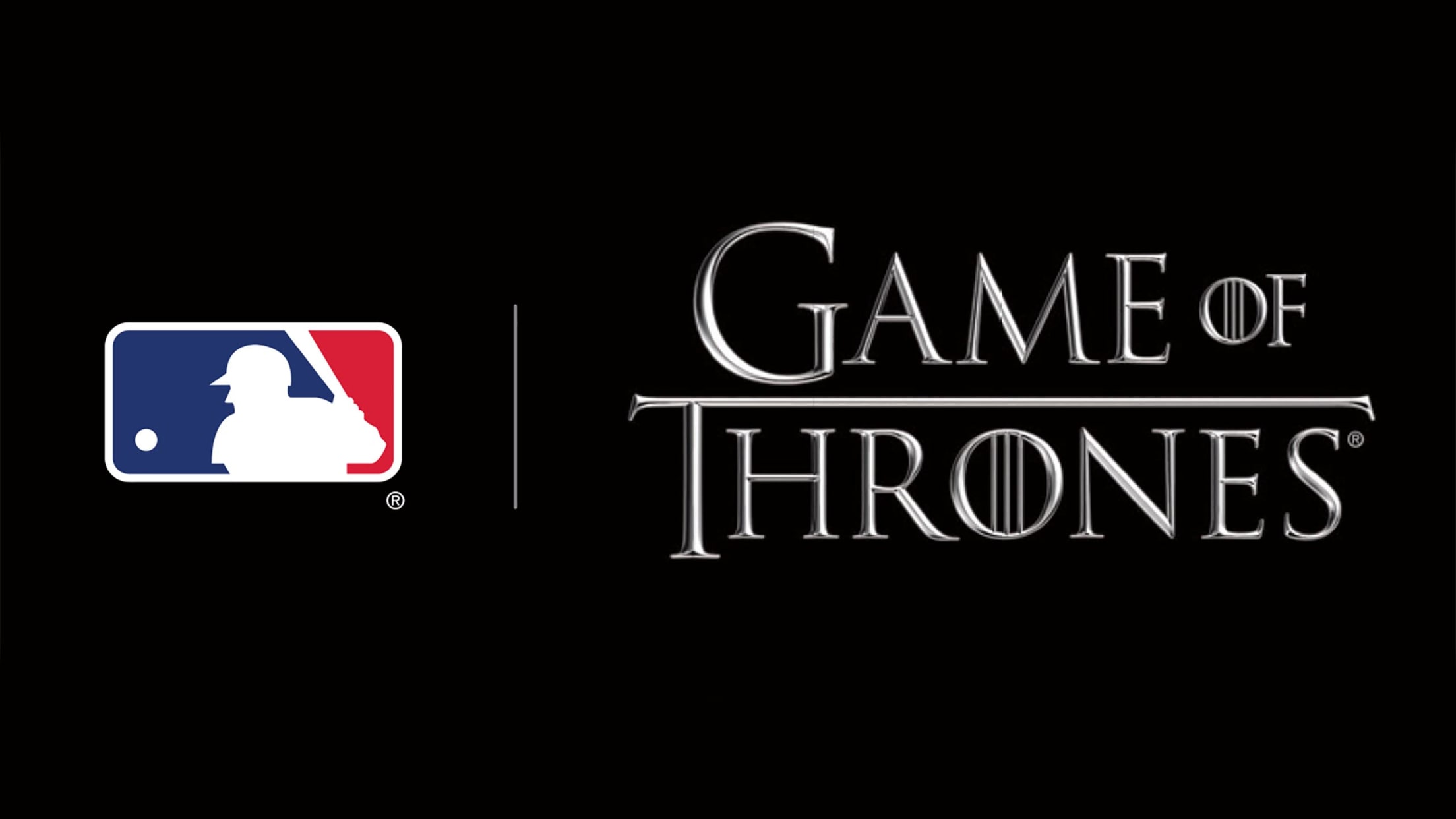 MLB and Game of Thrones are partnering #ForTheThrone in celebration of the final season of Game of Thrones. This is the third consecutive year the two have teamed up for a series of theme nights and giveaways based on the hit TV show. Nineteen teams are already confirmed for Game
Fantasy Draft Central: Everything in one place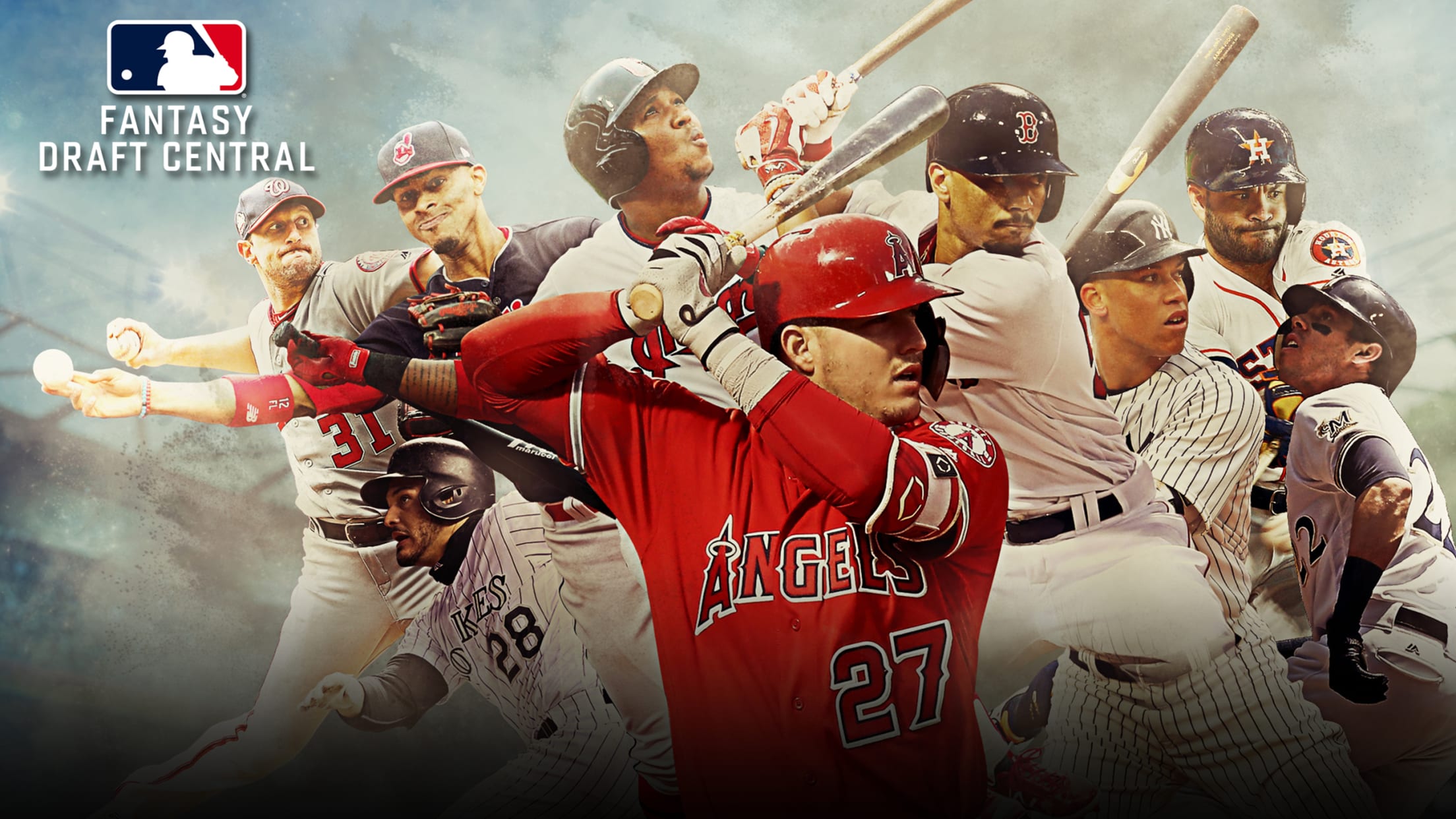 Is this your year to hoist a fantasy title (or two, or three)? MLB.com is here with the draft tools to help make that dream a reality. Top 800 fantasy player rankings: Whether you play in a standard-size league or a more challenging one, use this exhaustive list as your
Breaking down every team's closer situation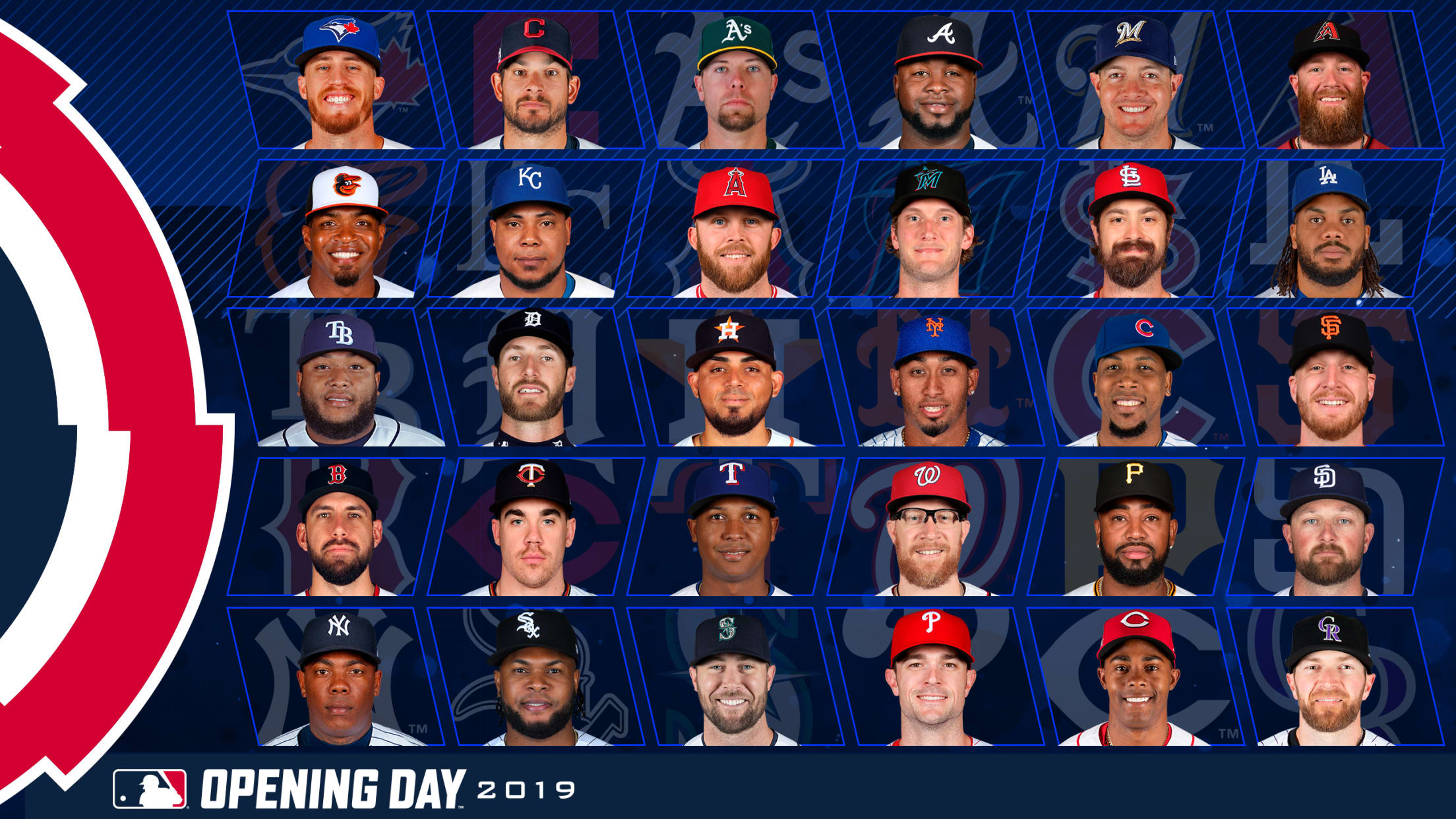 Teams can have solid starting pitching, strong middle relief and a potent offense, but if they don't have a closer waiting in the bullpen to finish off games, wins won't be easy to come by. And while not every club has an Aroldis Chapman or Kenley Jansen waiting in the
The 2019 Opening Day starters are...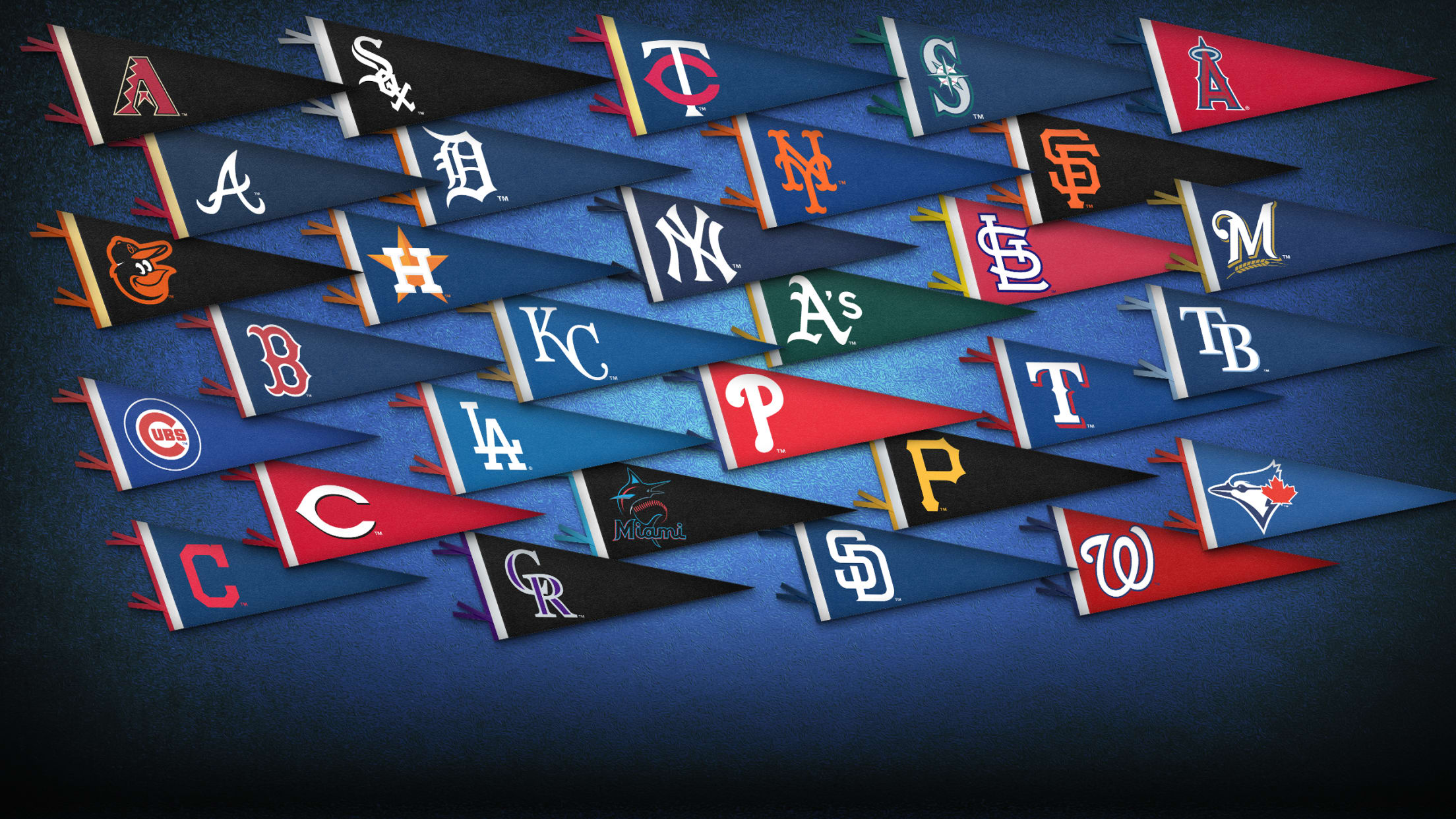 MLB.com is keeping track of each team's Opening Day starting pitcher as they are announced. Noted in parentheses are how many times that pitcher has started on Opening Day. AL EAST Blue Jays: Marcus Stroman (2nd) vs. DET 2018 OD starter: J.A. Happ Stroman was solid in his first opening
Ohtani hits, throws in final Tempe workout
On-field BP next for two-way star; cuts clarify Angels' roster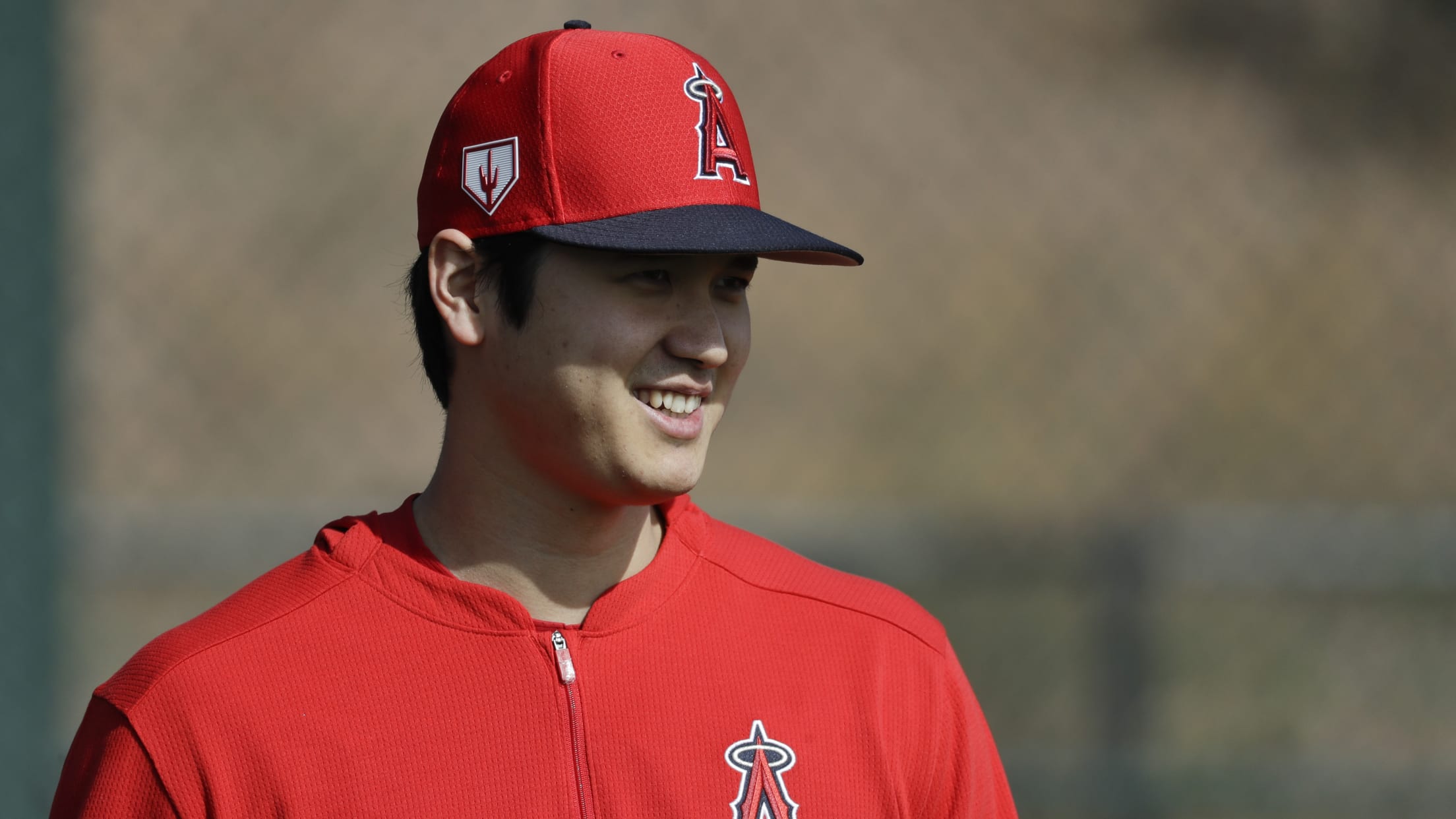 TEMPE, Ariz. -- Shohei Ohtani participated in his final workout at Tempe Diablo Stadium on Friday, as he'll head to Anaheim on Saturday with the team to continue his rehab from Tommy John surgery. Ohtani, who underwent the operation on Oct. 1 and is aiming for a return as a
Ryu to start LA opener; Hill has strained knee
Lefty to be followed in rotation by Stripling, Maeda, Buehler, Urias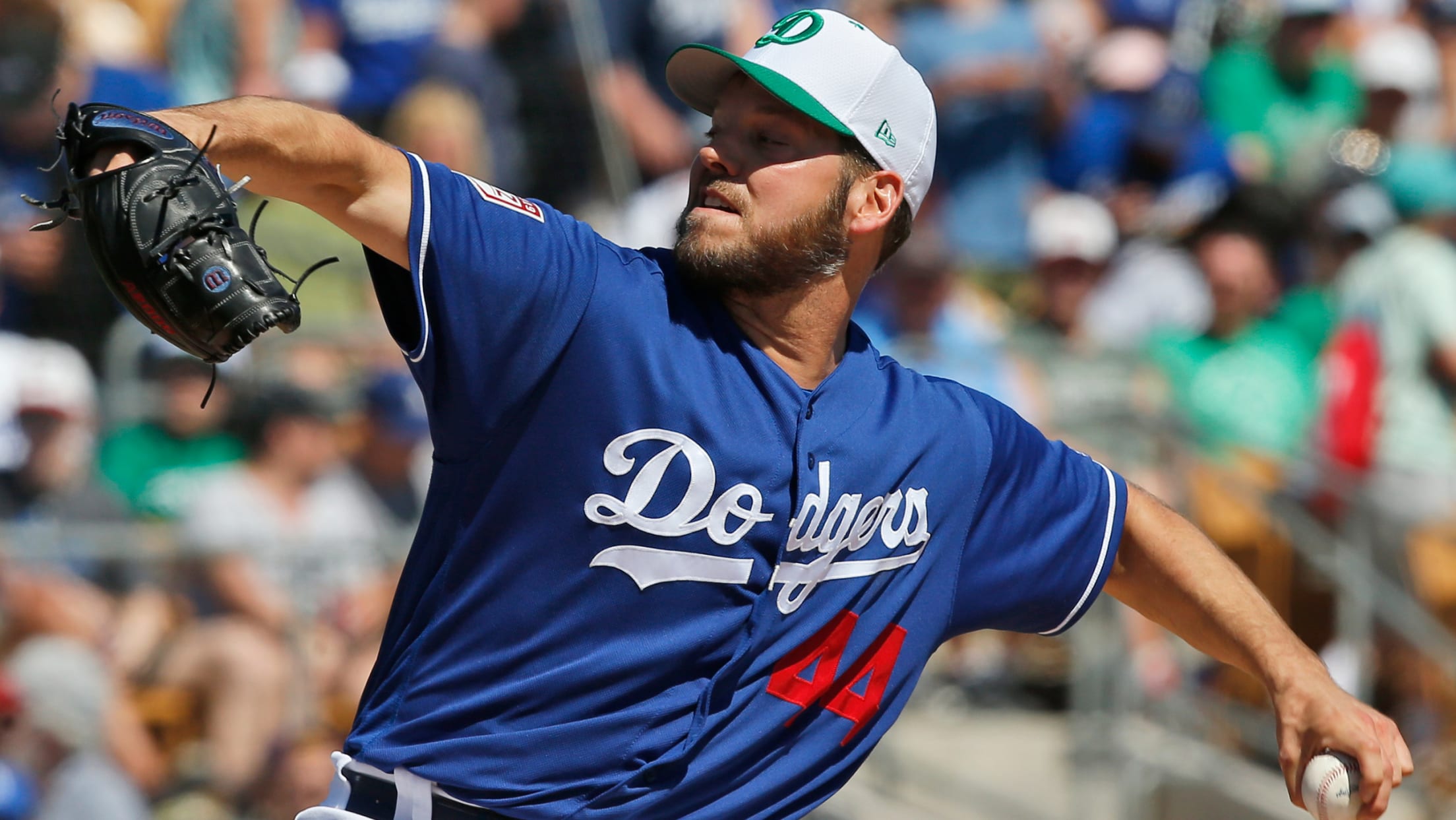 GLENDALE, Ariz. -- Injuries to Clayton Kershaw, Walker Buehler and now Rich Hill have left Hyun-Jin Ryu to start Opening Day for the Dodgers, manager Dave Roberts announced on Friday. Ryu's start will come against the D-backs next Thursday at Dodger Stadium. "At least we have clarity with that," said
Projected 2019 lineups, rotations for every team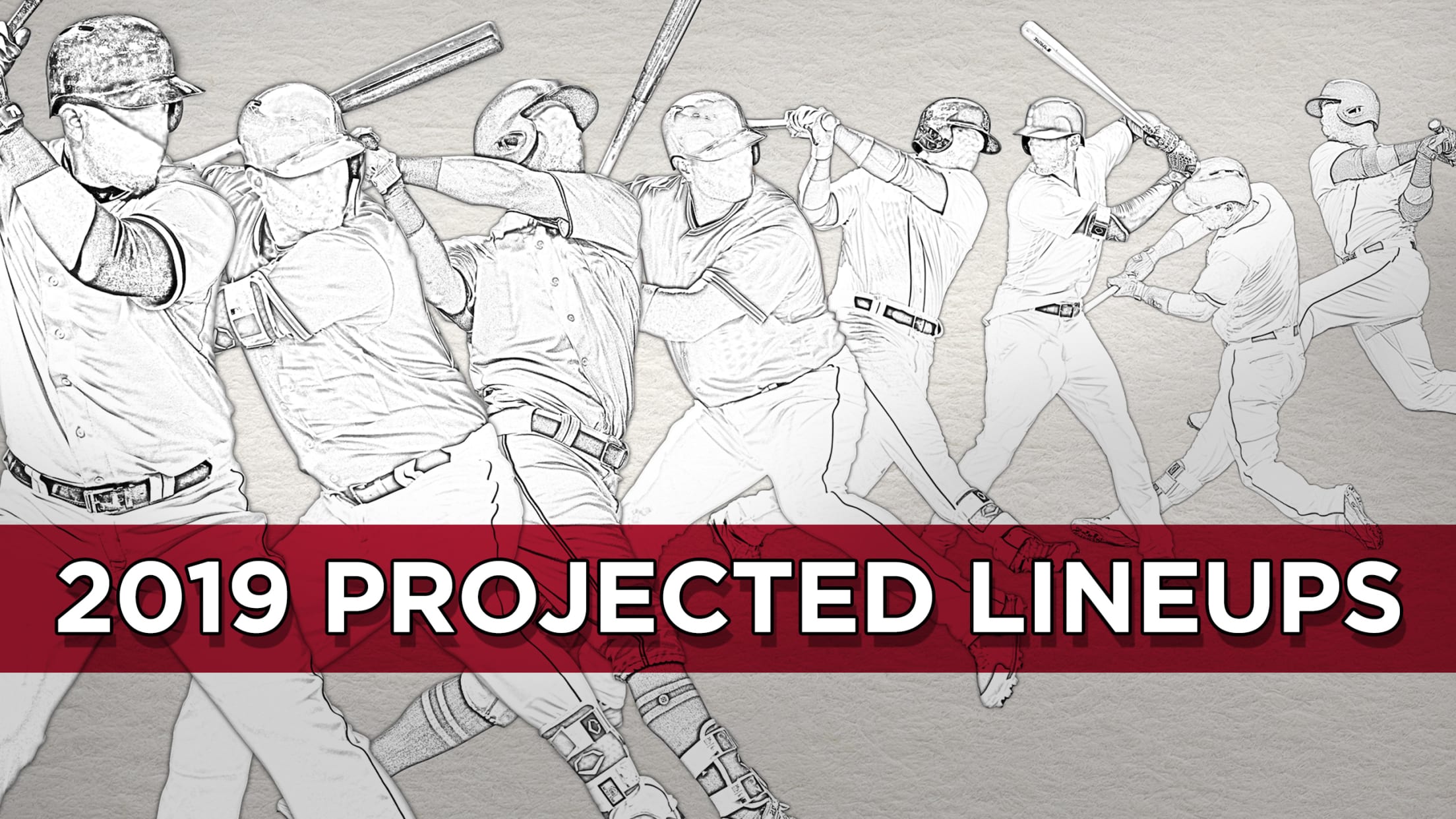 Spring Training is in full swing, and Opening Day is fast approaching. For some players, the Cactus League in Arizona and Grapefruit League in Florida provide nothing more than a chance to shake off some rust. For others, it's an opportunity to win a roster spot or a starting position.
Lowrie not sprinting yet, timetable is cloudy
Mets third baseman focused on getting healthy for the long haul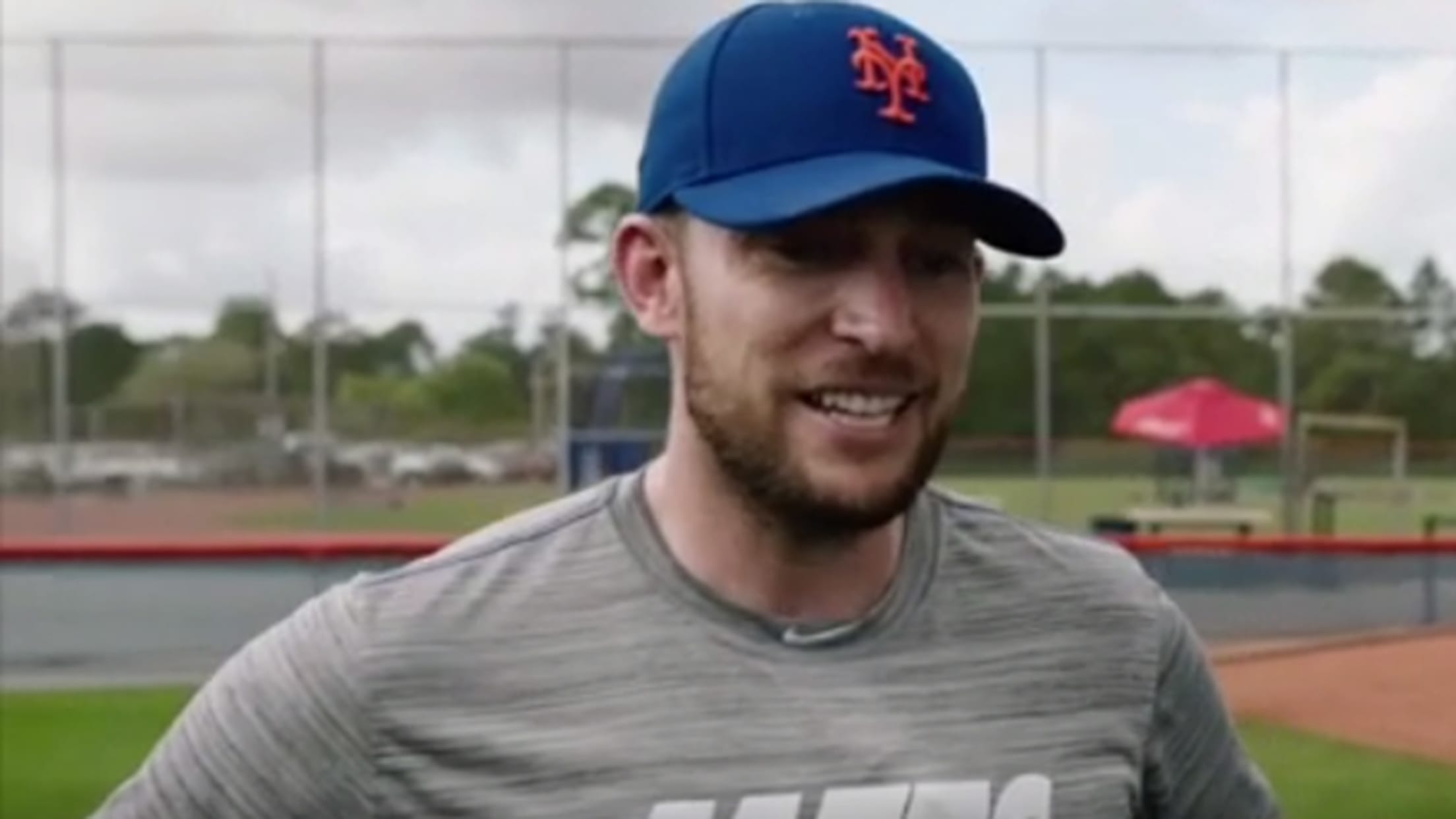 PORT ST. LUCIE, Fla. -- Five weeks after suffering a sprained left knee capsule, Jed Lowrie still has not attempted to run full speed. Lowrie ran earlier this week on an AlterG treadmill, which lessens the pull of gravity and the strain on joints, but he does not appear particularly
Astros sign Alex Bregman to five-year contract extension
Deal will keep Bregman with the Astros for the next six seasons through 2024
WEST PALM BEACH, FL - The Houston Astros have signed third baseman Alex Bregman to a five-year contract extension. The announcement was made today by Astros President of Baseball Operations and General Manager Jeff Luhnow. The extension, which begins in 2020, will keep Bregman in an Astros uniform for the
Cy winner Snell, Rays finalize 5-year deal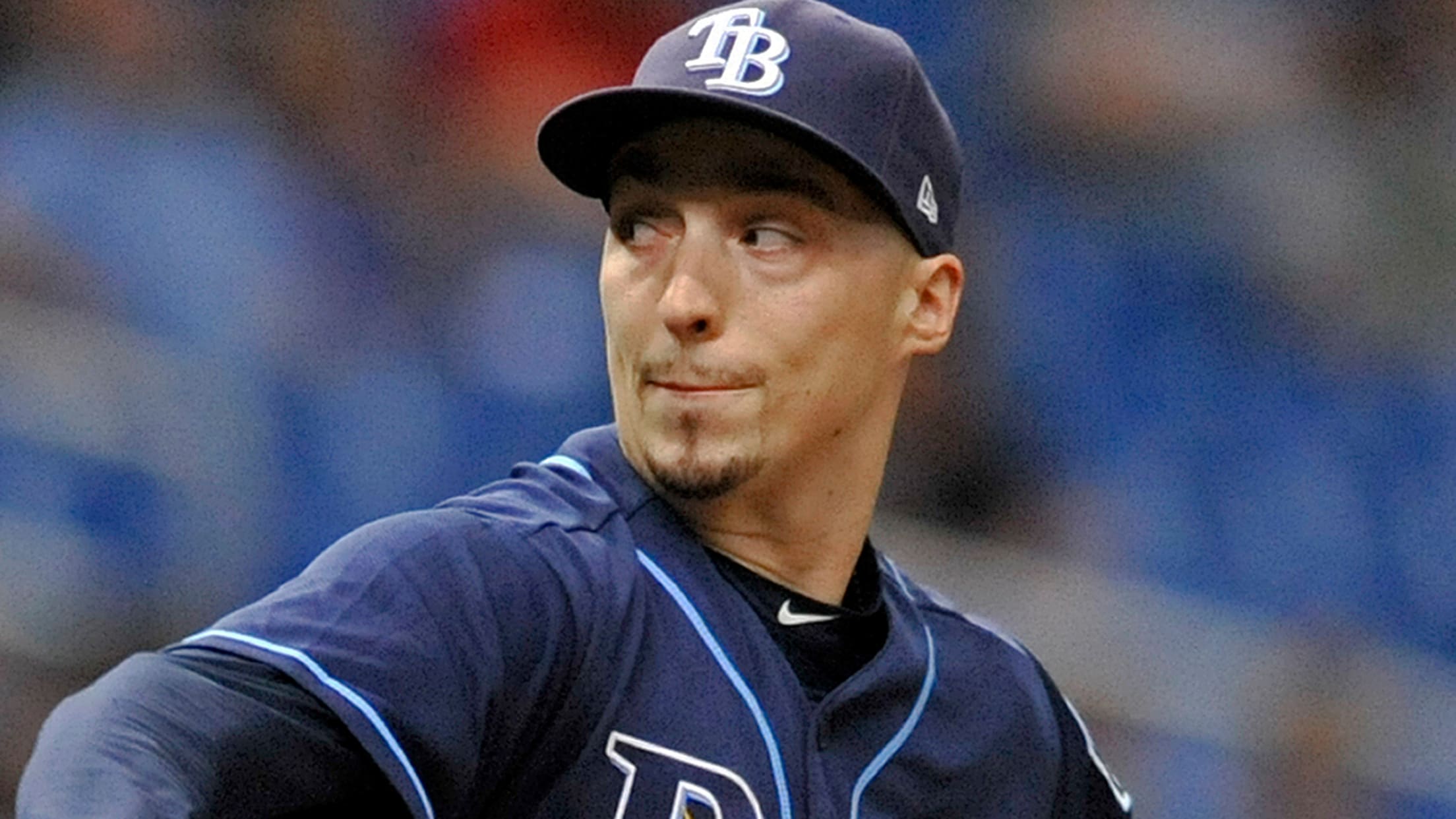 PORT CHARLOTTE, Fla. -- The Rays agreed to a five-year, $50 million deal with reigning American League Cy Young Award winner Blake Snell, the club announced Thursday. The deal extends through the 2023 season and the left-hander could make an additional $2 million in incentives. "Since being drafted in 2011,
30 breakout prospects for 2019 -- 1 per team
These guys could shoot up the rankings in '19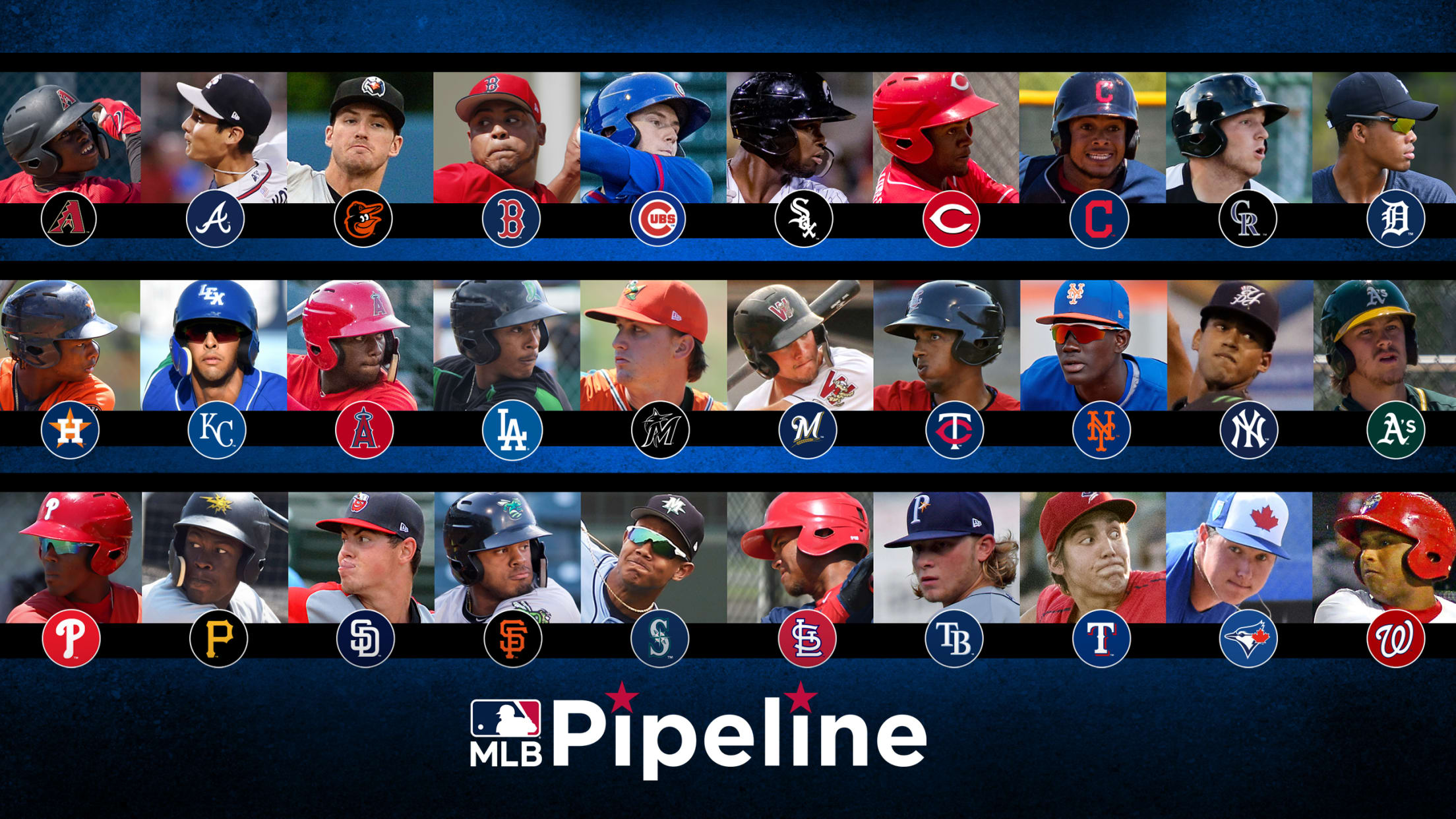 The four players atop MLB Pipeline Top 100 Prospects list -- Blue Jays third baseman Vladimir Guerrero Jr., Padres shortstop Fernando Tatis Jr., White Sox outfielder Eloy Jimenez and Nationals outfielder Victor Robles -- are no surprise. They all ranked among the eight best on the 2018 preseason Top 100.
Trout putting his faith in Angels, too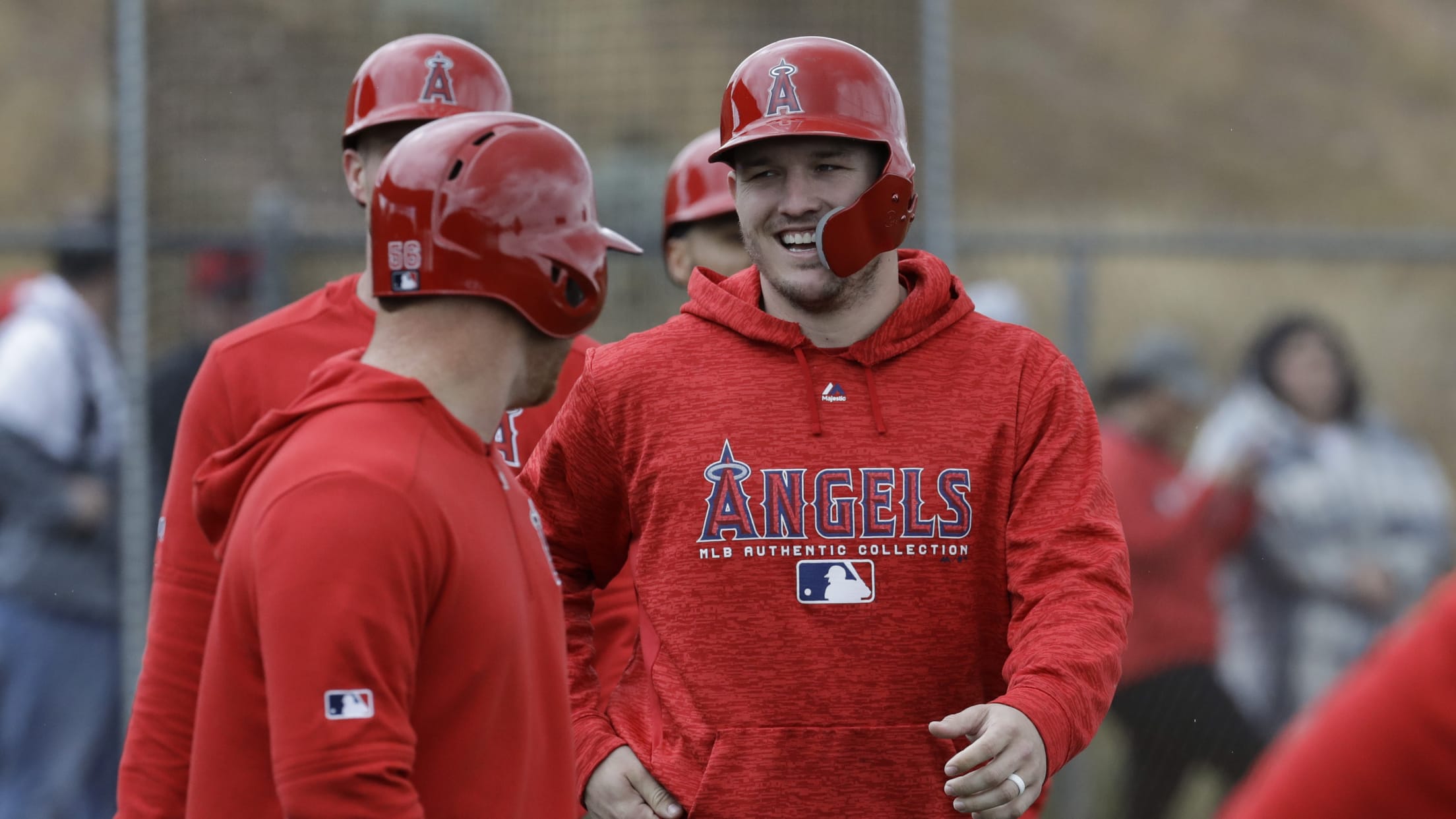 WEST PALM BEACH, Fla. -- We've talked all week about Mike Trout, the best baseball player in this world, signing a contract with the Angels that is out of this world. We know Trout, if healthy, will hold up his end of the deal and continue to be one of
Goldschmidt, Cards near long-term deal (source)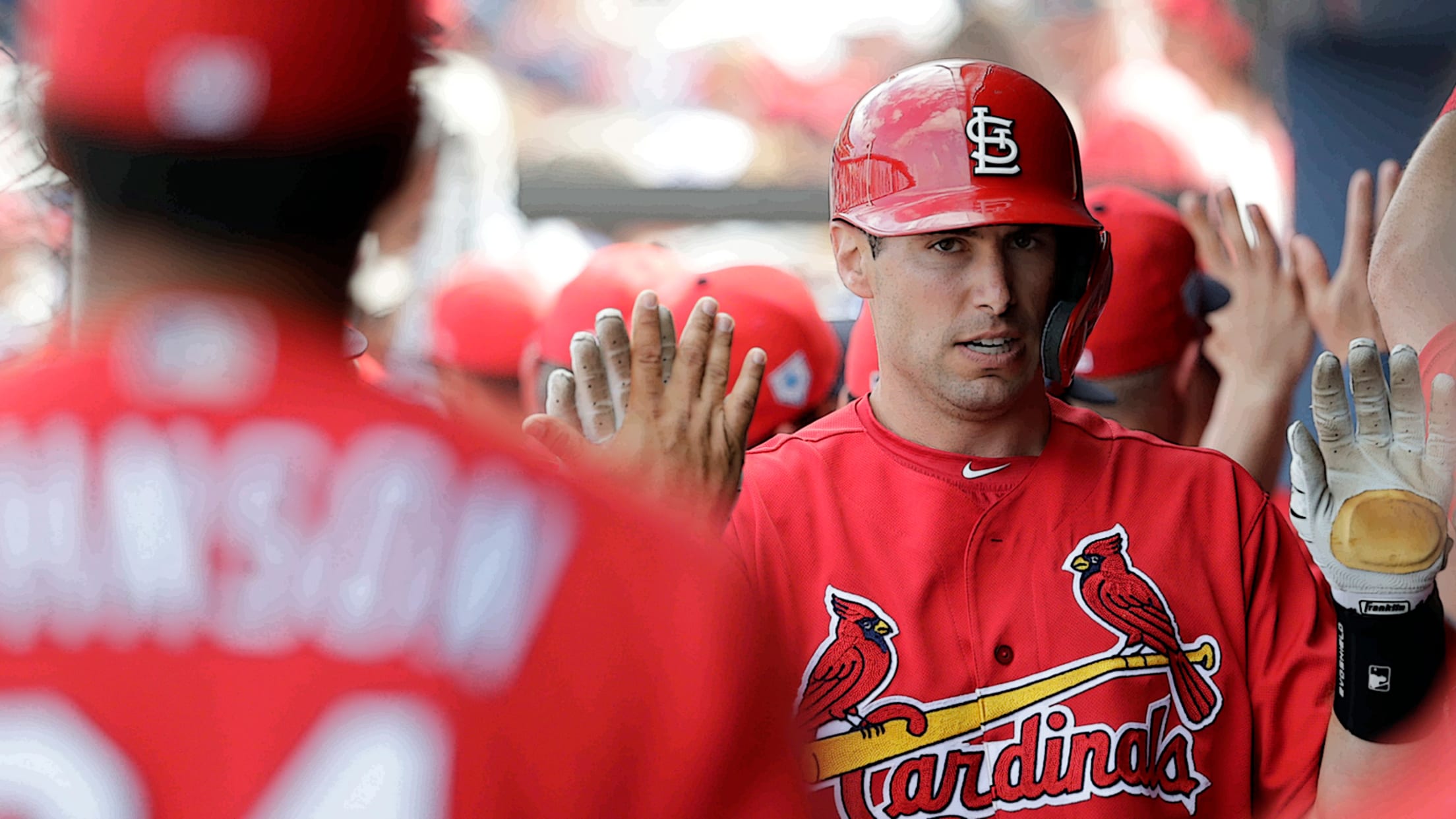 JUPITER, Fla. -- The Cardinals had hardly finished celebrating the arrival of first baseman Paul Goldschmidt last December when they forecasted their next move. That, of course, was to skirt the looming free-agent process by reaching an agreement to keep the perennial All-Star in St. Louis for the long-term. Consider
Harper hits two home runs, feels comfortable
Williams plays center field; Cozens, Anderson optioned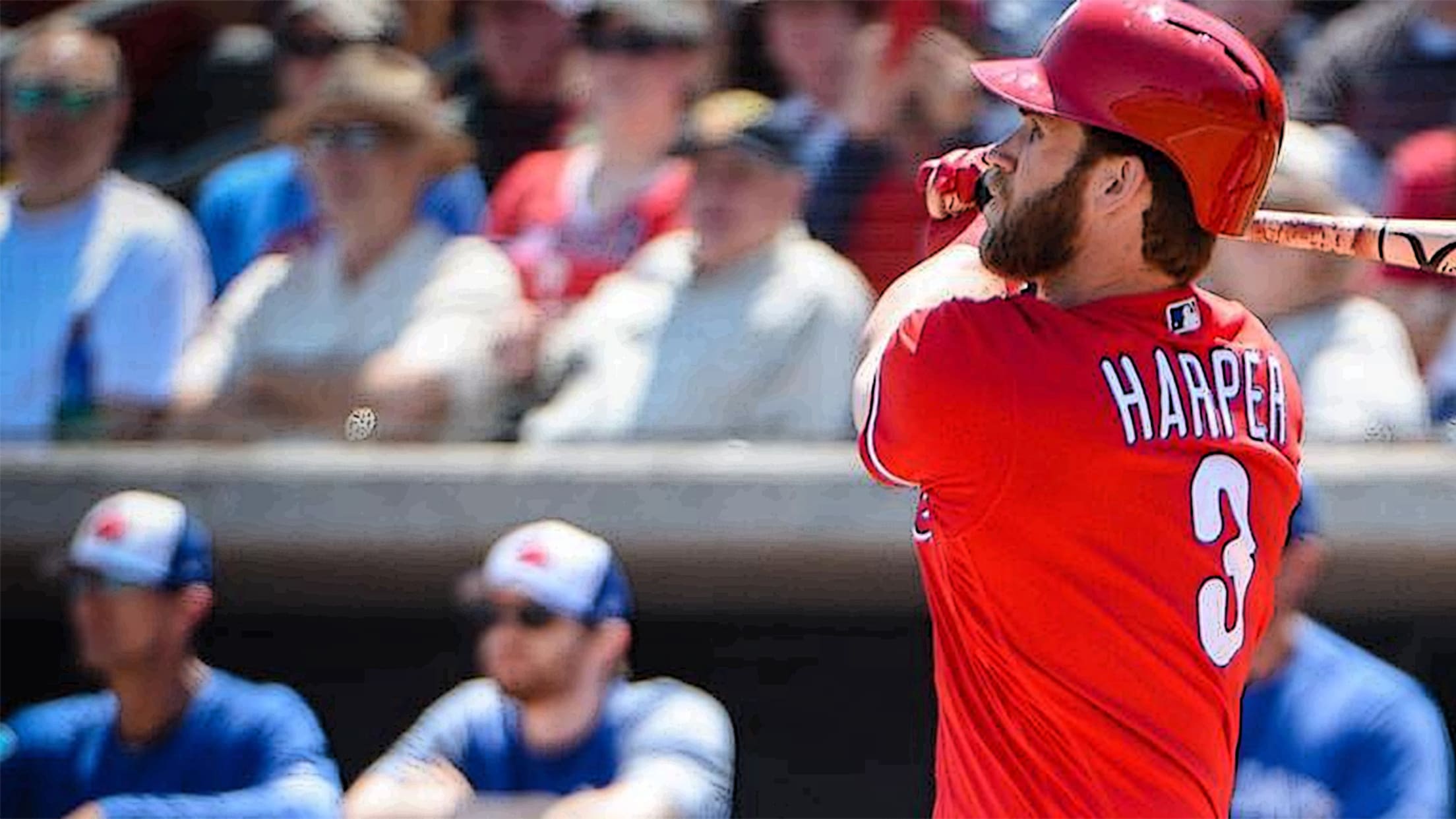 CLEARWATER, Fla. -- Bryce Harper is tuning up quite nicely with Opening Day approaching. He crushed two home runs in Thursday afternoon's 13-6 victory over the Blue Jays at Spectrum Field. He ripped a line-drive, two-run home run to right field in the first inning, and a towering solo homer
20 incredible facts about Ichiro's career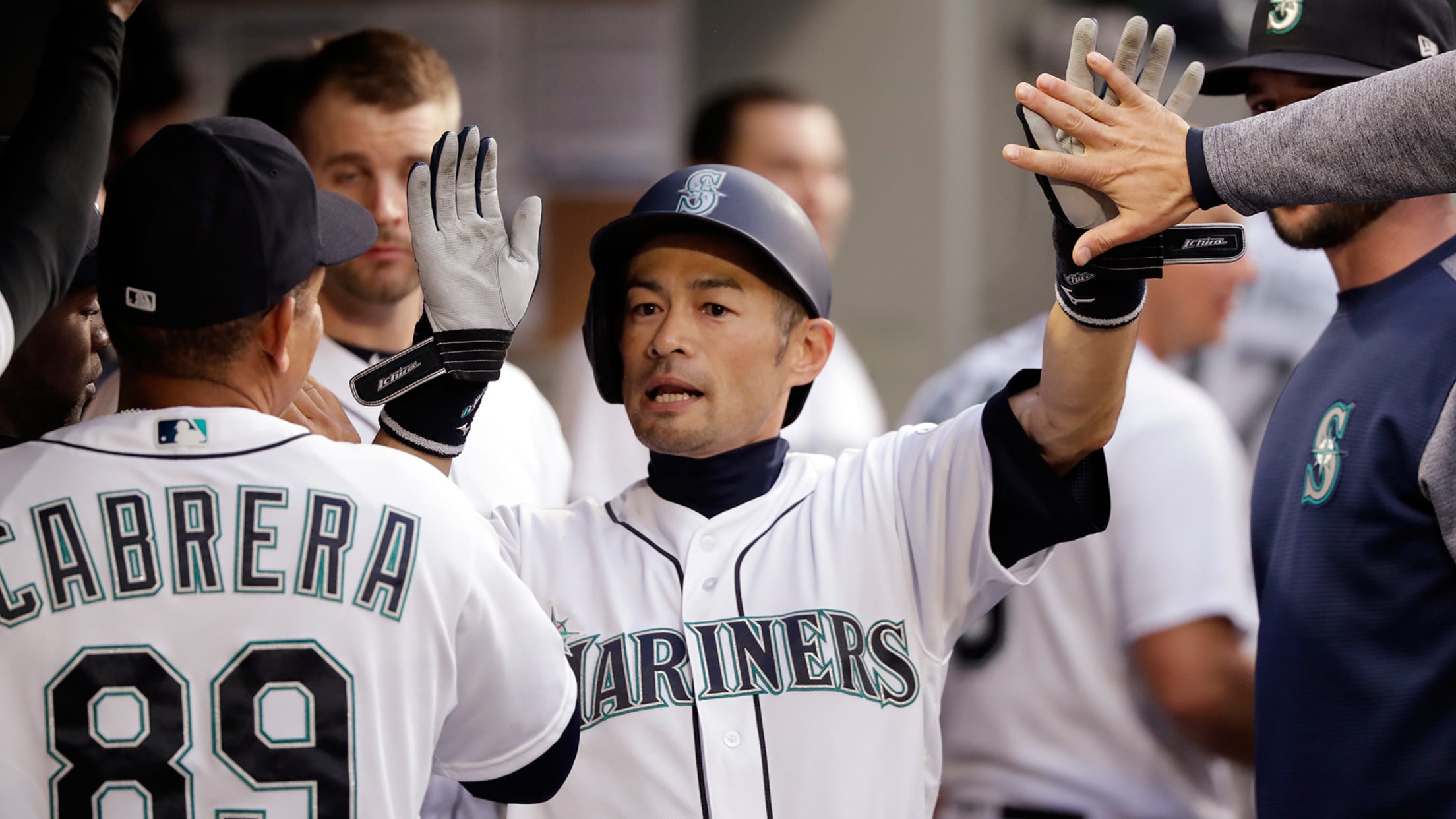 Ichiro Suzuki's remarkable Major League career is over after an emotional farewell in Tokyo, and his career, somewhat incredibly, ended the same way it began.
Eppler: Trout at 'home' with Angels
GM says signing star to long-term extension was No. 1 priority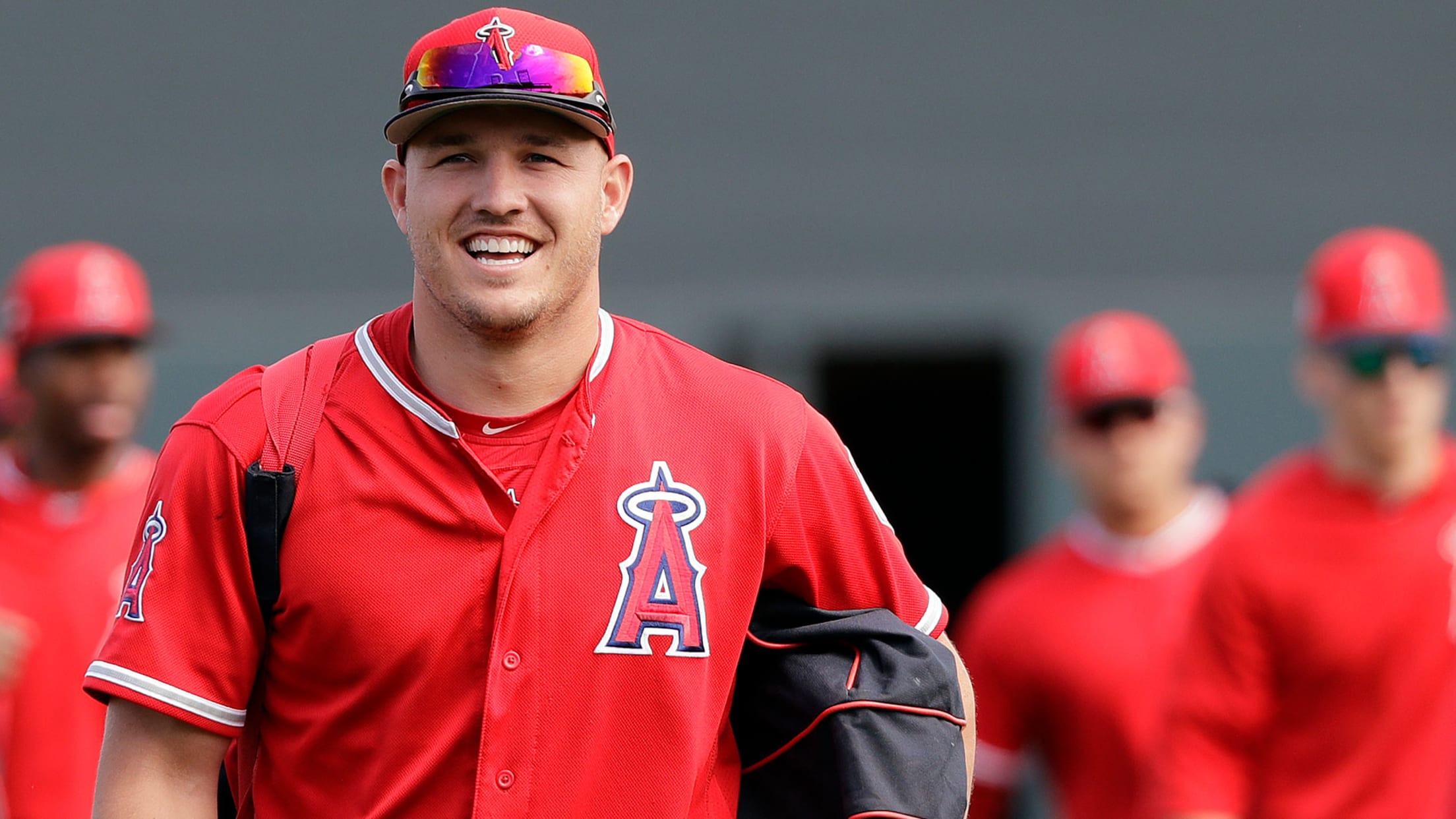 SCOTTSDALE, Ariz. -- The top priority for the Angels this spring was to sign Mike Trout to an extension, and general manager Billy Eppler got the job done when the club officially announced Wednesday night that Trout was signed to a record 12-year deal that runs through the 2030 season.
Senzel sent down, won't start season with Reds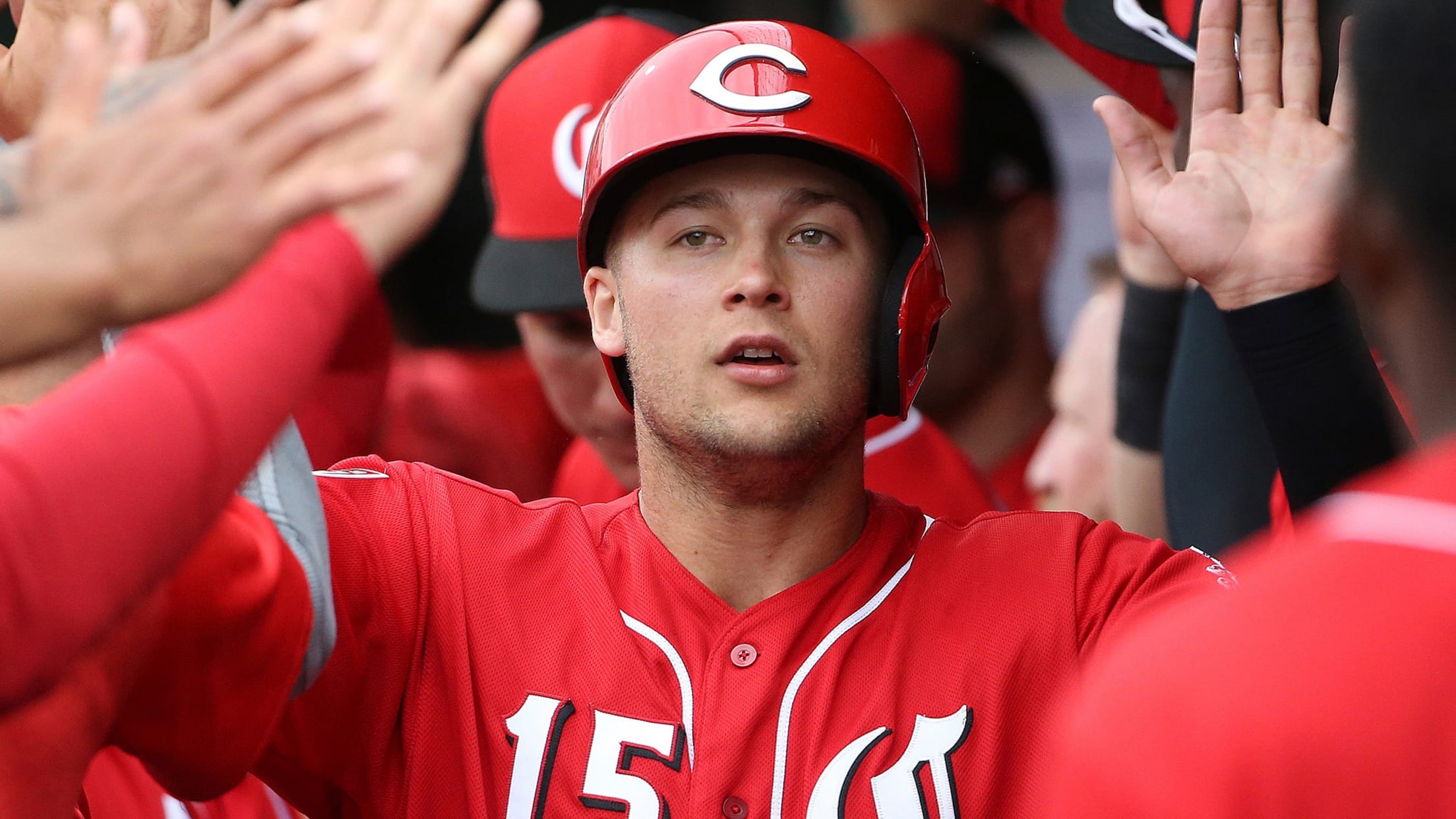 Nick Senzel will not start the 2019 season in the Majors. The Reds' top prospect was among Cincinnati's latest round of Spring Training cuts on Friday. With Senzel reassigned to Minor League camp, Scott Schebler appears set to be the Reds' Opening Day center fielder. Senzel, ranked baseball's No. 6