NWO/Vici project "Asymmetries in Grammar"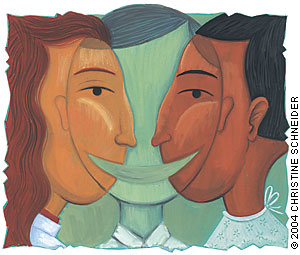 The NWO/Vici project "Asymmetries in Grammar" (June 2007 - December 2013) investigates asymmetries between production and comprehension in unimpaired children and adults, and in autistic children and adolescents.


Events
Project results and activities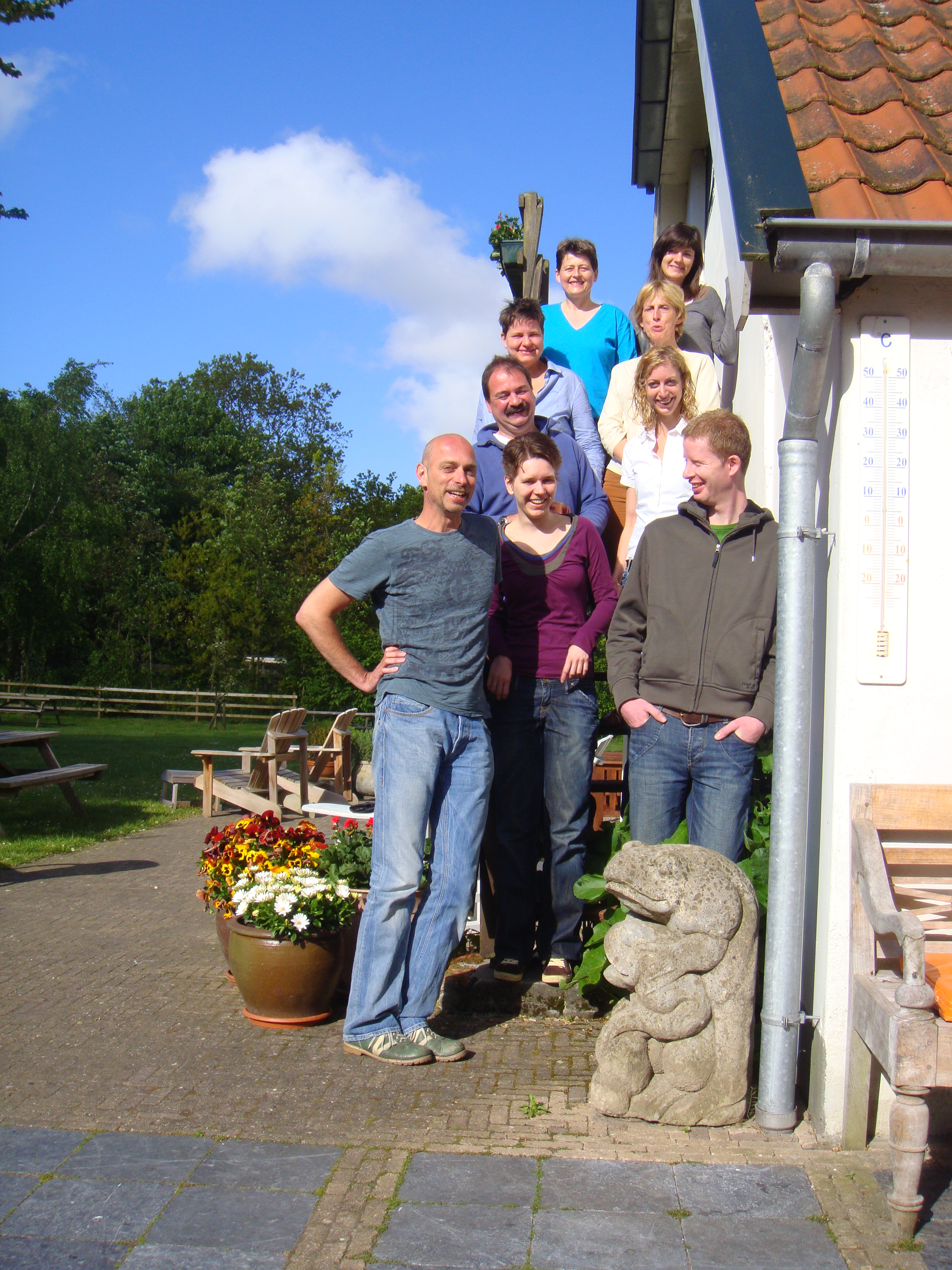 Team members
Research facilities
Local collaboration
Project summary
Children from a young age on use the pronoun him in an adult-like and systematic way when they speak. Yet they often do not understand this word correctly when it is uttered by someone else. Why would these children use their knowledge of grammar in production, but not in comprehension? In other cases, children understand a form before they use it themselves. Obviously, such asymmetries in acquisition cannot be explained by a traditional rule-based grammar, according to which speakers who obey a rule in production know this rule, and hence should obey this rule in comprehension too (and vice versa for hearers).

This program seeks a unified explanation for these production-comprehension asymmetries. It tests the hypothesis that the grammar is an asymmetrical system of constraints on form and meaning. Hence, production may yield other results than comprehension. Mature language users have learned to integrate the two directions of language use by taking into account their conversational partner's options as well. This results in a symmetrical matching between forms and meanings. The ability to consider other people's options in communication may be limited in children and impaired in autistic individuals. The proposed program thus explores a novel view on the organization of the grammar. It models the way children produce and comprehend utterances, and the way adults consider their conversational partner's perspective in communication. Psycholinguistic experiments are conducted which test this model by studying production and comprehension in the same subjects. These experiments will reveal which part of our mature linguistic competence arises from the grammar, and which part arises from implicit reasoning about our conversational partner's options.

In collaboration with Dr. Catharina Hartman and Prof. Ruud Minderaa of Accare, the program will also apply these new linguistic insights to the field of autism and may improve the diagnosis and treatment of the language deficits within autistic spectrum disorders (ASD), which are still poorly understood.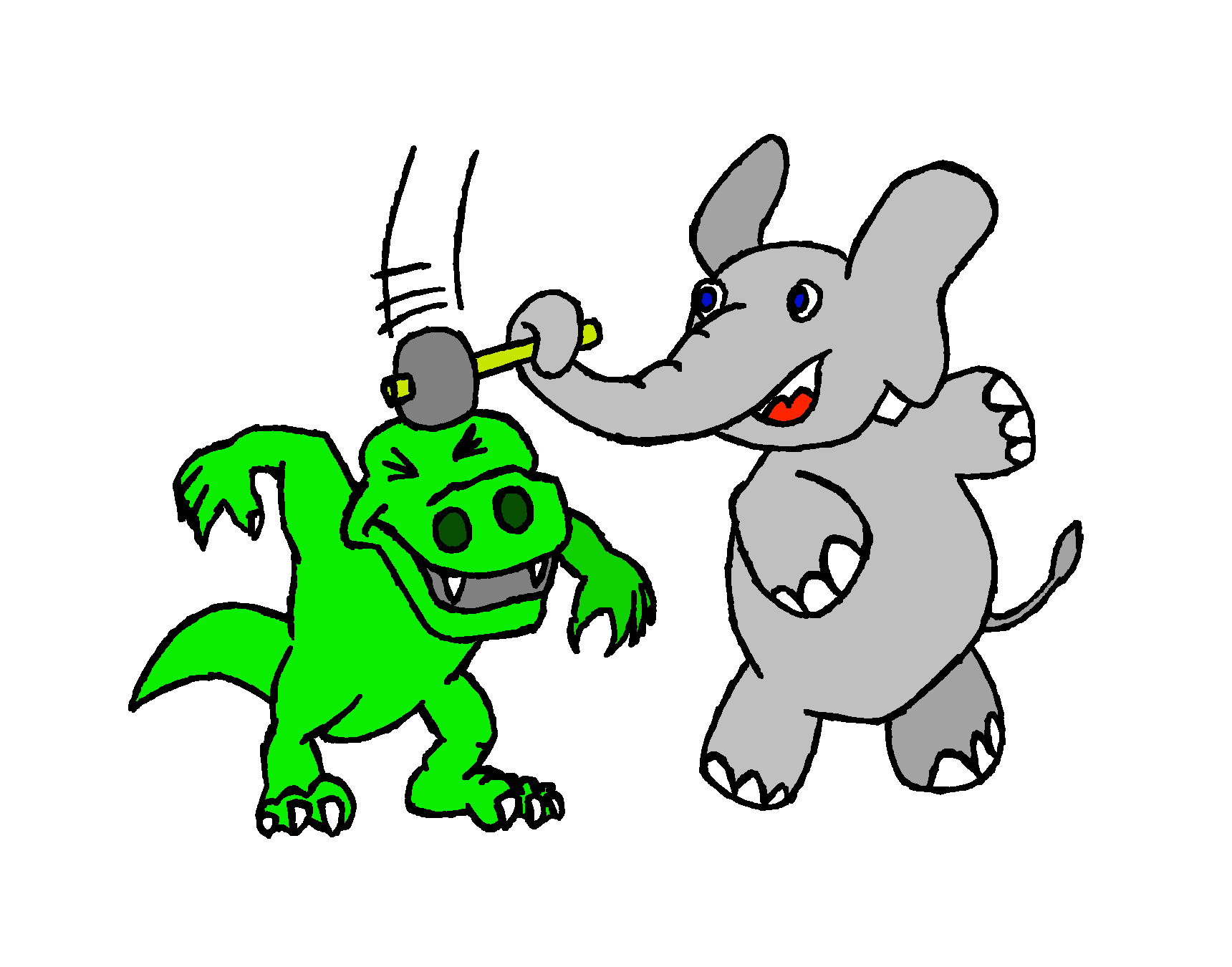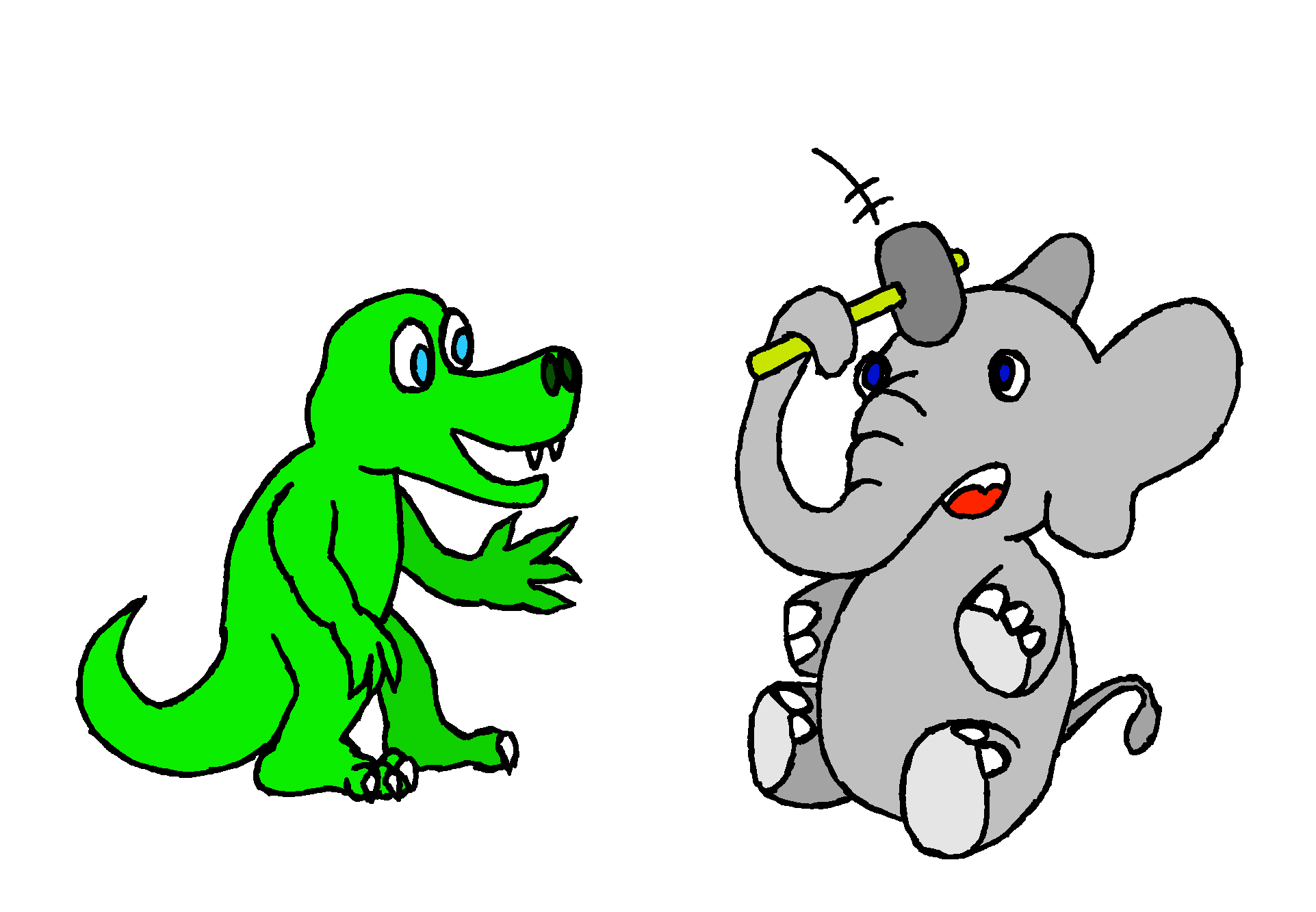 "Here you see an elephant and an alligator. Does the elephant hit him?" Many children say 'yes' in response to the righthand picture too (drawings by Robbert Prins).
Background of the project
This project is funded by NWO as part of the Innovational Research Incentives Scheme (Vernieuwingsimpuls).
Here's a full description of the Vici project in pdf.


Contact information
You can contact us at:

CLCG, University of Groningen
Prof.dr. P. Hendriks
P.O. Box 716
9700 AS Groningen
Phone: + 31 50 363 5863
E-mail: P.Hendriks(at)rug.nl Last Updated: