Public reception of our project and our research results
23 February
Also Aabévé Vertaalinstituut wrote an article about Femke's research!
22 February 2016:
Dagblad van het Noorden, de Nationale Onderwijsgids en It Nijs published articles on Femke Swarte's research!
5 November 2014:
Hedvig Skirgård, a Swedish linguist in Nijmegen, wrote about our research on the Swedish linguistics blogg Lingvistbloggen, a blog written by affiliates from the department for General Linguistics at Stockholm university!
26 November 2013:
Jelena Golubovic, Stefanie Voigt and Femke Swarte were interviewed by the Universiteitskrant (UK) , the official newspaper magazine of the University of Groningen!
24 November 2013:
Femke was also interviewed by Labyrinth, a Dutch popular scientific radio show. The interview starts at 6:17 minutes.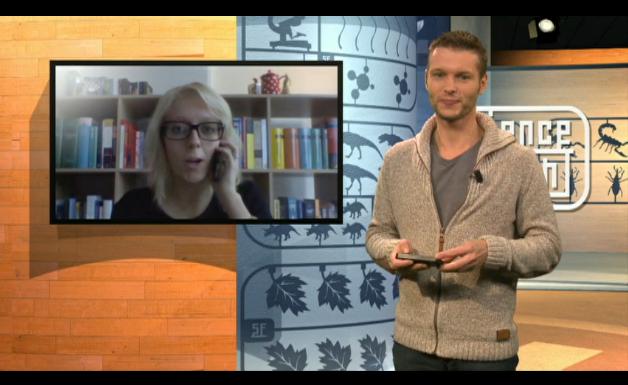 23 November 2013:
Femke Swarte was interviewed via Skype by Wetenschap 24, a Dutch popular scientific television show! The interview starts at 2:55 minutes.
08 November 2013:
Also JM Noticias, a Spanish online newspaper, has published an article about our language game!
04 November 2013:
Videnskab.dk, a Danish popular scientific online newspaper, has published an article about our language game!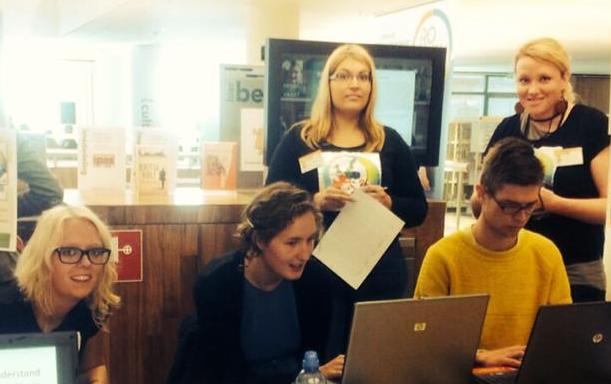 28 September 2013:
The MICReLa team was this year also present at the DRONGO festival in Amsterdam. In our lab, visitors could test how well they could understand a related language! The online application that was used for that contained Bulgarian, Croatian, Czech, Danish, Dutch, English, French, German, Italian, Polish, Portuguese, Romanian, Slovak, Slovene, Spanish and Swedish as test languages, in both written and spoken form.
In October this online application will be launched for the broader audience, so keep an eye on our website to stay updated or like our Facebook-page!.
10 July 2013:
The Leeuwarder Courant cited findings on the mutual intelligibility of West and North Frisian by Femke Swarte, Nanna Haug Hilton and Charlotte Gooskens! The academic article was published in Us Wurk 62 and can be found here.
15 March 2013:
Anja Sch&uumlppert was awarded the DSWF Anne Cutler Prize by the Landelijk Netwerk Vrouwelijke Hoogleraren for collaboration with the Laboratoire Parole et Language, Université d'Aix-Marseille in France!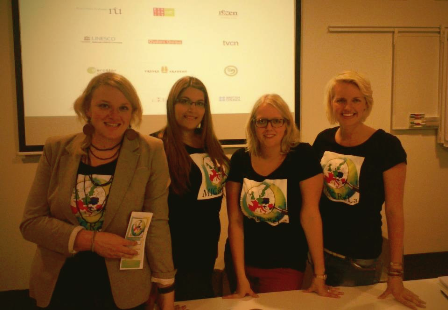 19 September 2012:
The team MICReLa won the second price at the popular DRONGO festival in Amsterdam - "A day of multilingualism for all"!
May 2012:
The Offene Kanal Westk&uumlste interviewed Femke Swarte during her stay in North Germany. Femke investigates how well speakers of North Frisian in Germany can understand West Frisian spoken in the Netherlands..
9 October 2009:
Anja Schüppert was interviewed by the Danish online research portal videnskab.dk about the difference she found in speech rates in Danish and Swedish. Anja's research shows that Danes speak at a faster rate than Swedes. The article about the research later featured in a number of Scandinavian newspapers, e.g. in Jyllandsposten, Politiken, Berlingske Tidende, Sydsvenska Dagbladet, and on the Norwegian broadcasting company NRK. The original artikel can be found here.
Update: Academic articles on this topic can now be found here, here, here and here.
Last updated 29.07.2014