The Harlem renaissance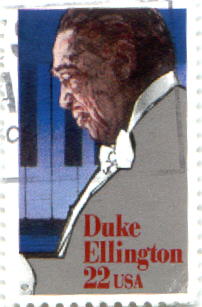 During the exuberant 1920s, Harlem, the black community situated uptown in New York City, sparkled with passion and creativity. The sounds of its black American jazz swept the United States by storm, and jazz musicians and composers like Duke Ellington became stars beloved across the United States and overseas. Bessie Smith and other blues singers presented frank, sensual, wry lyrics raw with emotion. Black spirituals became widely appreciated as uniquely beautiful religious music. Ethel Waters, the black actress, triumphed on the stage, and black American dance and art flourished with music and drama.
Among the rich variety of talent in Harlem, many visions coexisted. Carl Van Vechten's sympathetic 19267 novel of Harlem gives some idea of the complex and bittersweet life of black America in the face of economic and social inequality.
The poet Countee Cullen (1903-1946), a native of Harlem who was briefly married to W.E.B. Du Bois's daughter, wrote accomplished rhymed poetry, in accepted forms, which was much admired by whites. He believed that a poet should not allow race to dictate the subject matter and style of a poem. On the other end of the spectrum were African-Americans who rejected the United States in favor of Marcus Garvey's "Back to Africa" movement. Somewhere in between lies the work of Jean Toomer.