Petra Hendriks: Asymmetries between Language Production and Comprehension
This book will be published by Springer in 2013 in its series Studies in Theoretical Psycholinguistics. It presents the results of the NWO/Vici project "Asymmetries in Grammar", which was carried out at the University of Groningen between 2007 and 2013.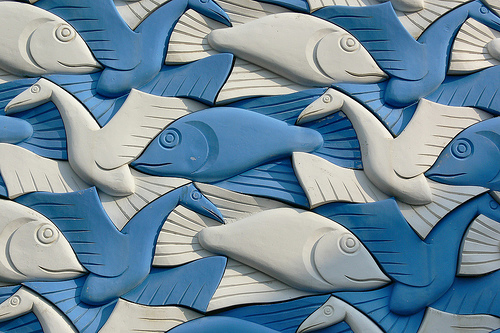 Abstract
This book asserts that language is a signaling system rather than a code, based in part on such research as the finding that 5-year-old English and Dutch children use pronouns correctly in their own utterances, but often fail to interpret these forms correctly when used by someone else.

Emphasizing the unique and sometimes competing demands of listener and speaker, the author examines resulting asymmetries between production and comprehension. The text offers examples of the interpretation of word order and pronouns by listeners, and word order freezing and referential choice by speakers. It is explored why the usual symmetry breaks down in children but also sometimes in adults.

Gathering contemporary insights from theoretical linguistic research, psycholinguistic studies and computational modeling, Asymmetries between Language Production and Comprehension presents a unified explanation of this phenomenon.

Table of Contents
Chapter 1: Understanding and Misunderstanding
According to the classical view on language, language is a code and speakers encode meanings and listeners decode meanings using the same rules of grammar. This view is contrasted with an alternative view of language as a signaling system. This alternative language-as-signal view posits a distinction between the perspective of the speaker and the perspective of the listener, which aligns well with observed differences between language production and comprehension. A linguistic framework that formalizes the distinction between the speaker's perspective and the listener's perspective is Optimality Theory. It is shown how this constraint-based framework can account for mismatches between production and comprehension.

Chapter 2: Asymmetries in Language Acquisition
In language acquisition, comprehension is commonly believed to be ahead of production. However, for certain linguistic forms an inverse order of acquisition has been found, with production preceding comprehension. The constraint-based framework Optimality Theory suggests two complementary causes for these production/comprehension asymmetries, which are both compatible with the language-as-signal view. First, children may not yet know the relative importance of the constraints of their grammar. Second, child listeners may be unable to take into account the perspective of the speaker. Discussing a range of observed asymmetries in morphosyntax, semantics and pragmatics, this chapter describes how the observed asymmetries can be explained by these two causes.

Chapter 3: The Listener's Perspective
Five-year-old English and Dutch-speaking children still make errors in their comprehension of object pronouns years after they started using object pronouns correctly in their own speech. Four explanations of this so-called Delay of Principle B Effect are discussed and compared: the pragmatic explanation, the grammatical explanation, the task-based explanation and the interface explanation. The grammatical explanation, formulated within Optimality Theory, employs the direction-sensitivity of grammatical constraints and accounts for children's comprehension errors with object pronouns through their failure to take into account the speaker's perspective. This explanation fits well with explanations of other production/comprehension asymmetries in language acquisition.

Chapter 4: The Speaker's Perspective
In the same way that listeners must take into account a hypothetical speaker to achieve successful communication, it is argued that speakers must take into account their hypothetical listeners to get their message across. Because child speakers are not yet able to accommodate their listener's communicative needs, they often prefer the use of a potentially ambiguous pronoun to a more explicit full noun phrase. Mature speakers, on the other hand, are usually able to avoid misunderstanding. They tend to block the use of pronouns when using a pronoun will result in a non-intended interpretation. Also, they only deviate from canonical word order when the listener has other cues than word order to arrive at the intended meaning of the sentence. This pattern of production of pronouns and word order in discourse is accounted for by the same Optimality Theoretic grammar that was shown in previous chapters to account for the observed pattern of comprehension of pronouns and word order at the sentence level.

Chapter 5: Symmetry and Asymmetry Across Languages
Production/comprehension asymmetries are not universal, but rather depend on the language. Languages such as English and Dutch show an asymmetry with object pronouns in transitive sentences, whereas there does not seem to be such an asymmetry in Romance languages. Two reasons are presented for the occurrence of cross-linguistic variation with asymmetries. First, different languages have different constraint rankings. This may explain potential cross-linguistic variation with the word order asymmetry. Second, languages differ in whether and how they syntactically mark relevant aspects of the discourse, such as discourse topicality. The more information is marked syntactically, the less ambiguous the sentence is and the less urgent the need for the listener to consider the speaker's perspective. This could explain the observed cross-linguistic variation with the Delay of Principle B Effect.

Chapter 6: Competing Perspectives
Production/comprehension asymmetries have often been explained in terms of pragmatic problems, task effects or processing difficulty. However, such extra-linguistic explanations are unlikely for three reasons. First, asymmetries display linguistic systematicity, within a single language as well as across languages. Second, asymmetries occur at all levels of language, from phonology and morphosyntax to semantics and pragmatics. And third, their disappearance with age is dependent on linguistic development. These three reasons suggest that an explanation for the observed asymmetries must be sought within rather than outside the grammar. This supports the view that natural language grammars are asymmetric and have different effects for speakers than for listeners. Natural languages are symmetric in their use because mature language users have learned to coordinate the competing perspectives of speaker and listener.

Appendix
This appendix presents the Optimality Theoretic analyses of examples discussed informally in the main text. It starts with a brief introduction into Optimality Theory, and then for each chapter presents the relevant analyses. The same linguistic framework of Optimality Theory accounts for asymmetries at all levels of language, from phonology and morphosyntax to semantics and pragmatics.
Last Updated: