F. Scott Fitzgerald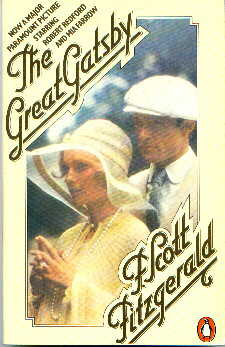 Francis Scott Key Fitzgerald's life resembles a fairy tale. During World War I, Fitzgerald enlisted in the U.S. Army and fell in love with a rich and beautiful girl, Zelda Sayre, who lived near Montgomery, Alabama, where he was stationed. Zelda broke off their engagement because he was relatively poor. After he was discharged at war's end, he went to seek his literary fortune in New York City in order to marry her.
His first novel, This Side of Paradise (1920), became a best- seller, and at 24 they married. Neither of them was able to withstand the stresses of success and fame, and they squandered their money. They moved to France to economize in 1924 and returned seven years later. Zelda became mentally unstable and had to be institutionalized; Fitzgerald himself became an alcoholic and died young as a movie screenwriter.
Fitzgerald's secure place in American literature rests primarily on his novel The Great Gatsby (1925), a brilliantly written, economically structured story about the American dream of the self-made man. The protagonist, the mysterious Jay Gatsby, discovers the devastating cost of success in terms of personal fulfillment and love. Other fine works include Tender Is the Night (1934), about a young psychiatrist whose life is doomed by his marriage to an unstable woman, and some stories in the collections Flappers and Philosophers (1920), Tales of the Jazz Age (1922), and All the Sad Young Men (1926). More than any other writer, Fitzgerald captured the glittering, desperate life of the 1920s; This Side of Paradise was heralded as the voice of modern American youth. His second novel, The Beautiful and the Damned (1922), continued his exploration of the self-destructive extravagance of his times.
Fitzgerald's special qualities include a dazzling style perfectly suited to his theme of seductive glamour. A famous section from The Great Gatsby masterfully summarizes a long passage of time: "There was music from my neighbor's house through the summer nights. In his blue gardens men and girls came and went like moths among the whisperings and the champagne and the stars."