Toni Morrison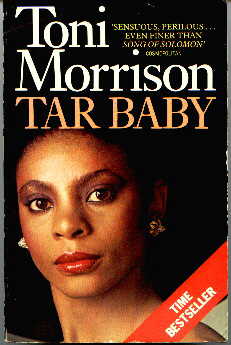 African-American novelist Toni Morrison was born in Ohio to a spiritually oriented family. She attended Howard University in Washington, D.C., and has worked as a senior editor in a major Washington publishing house and as a distinguished professor at various universities.
Morrison's richly woven fiction has gained her international acclaim. In compelling, large-spirited novels, she treats the complex identities of black people in a universal manner. In her early work The Bluest Eye (1970), a strong-willed young black girl tells the story of Pecola Breedlove, who survives an abusive father. Pecola believes that her dark eyes have magically become blue, and that they will make her lovable. Morrison has said that she was creating her own sense of identity as a writer through this novel: "I was Pecola, Claudia, everybody."
Sula (1973) describes the strong friendship of two women. Morrison paints African-American women as unique, fully individual characters rather than as stereotypes. Morrison's Song of Solomon (1977) has won several awards. It follows a black man, Milkman Dead, and his complex relations with his family and community. In Tar Baby (1981) Morrison deals with black and white relations. Beloved (1987) is the wrenching story of a woman who murders her children rather than allow them to live as slaves. It employs the dreamlike techniques of magical realism in depicting a mysterious figure, Beloved, who returns to live with the mother who has slit her throat.
Morrison has suggested that though her novels are consummate works of art, they contain political meanings: "I am not interested in indulging myself in some private exercise of my imagination...yes, the work must be political." In 1993, Morrison won the Nobel Prize for Literature.