Marianne Moore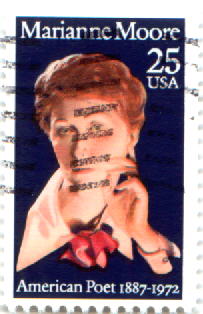 Marianne Moore once wrote that poems were "imaginary gardens with real toads in them."
Her poems are conversational, yet elaborate and subtle in their syllabic versification, drawing upon extremely precise description and historical and scientific fact.
A "poet's poet," she influenced such later poets as her young friend Elizabeth Bishop.