Robinson Jeffers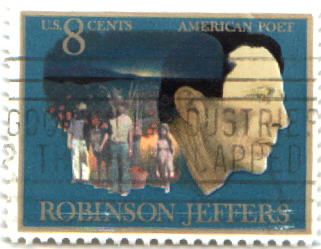 Numerous American poets of stature and genuine vision arose in the years between the world wars, among them poets from the West Coast, women, and African-Americans. Like the novelist
John Steinbeck,
Robinson Jeffers lived in California and wrote of the Spanish rancheros and Indians and their mixed traditions, and of the haunting beauty of the land. Trained in the classics and well-read in Freud, he re-created themes of Greek tragedy set in the rugged coastal seascape. He is best known for his tragic narratives such as
Tamar
(1924),
Roan Stallion
(1925),
The Tower Beyond Tragedy
(1924) -- a re-creation of Aeschylus's
Agamemnon
- - and
Medea
(1946), a re-creation of the tragedy by Euripides.