Henry Wadsworth Longfellow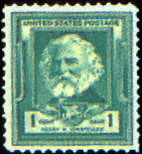 The most important Boston Brahmin poets were Henry Wadsworth Longfellow,
Oliver Wendell Holmes
, and
James Russell Lowell.
Longfellow, professor of modern languages at Harvard, was the best-known American poet of his day. He was responsible for the misty, ahistorical, legendary sense of the past that merged American and European traditions. He wrote three long narrative poems popularizing native legends in European meters "Evangeline" (1847), "The Song of Hiawatha" (1855), and "The Courtship of Miles Standish" (1858).
Longfellow also wrote textbooks on modern languages and a travel book entitled Outre-Mer, retelling foreign legends and patterned after Washington Irving's Sketch Book. Although conventionality, sentimentality, and facile handling mar the long poems, haunting short lyrics like "The Jewish Cemetery at Newport" (1854), "My Lost Youth" (1855), and "The Tide Rises, The Tide Falls" (1880) continue to give pleasure.